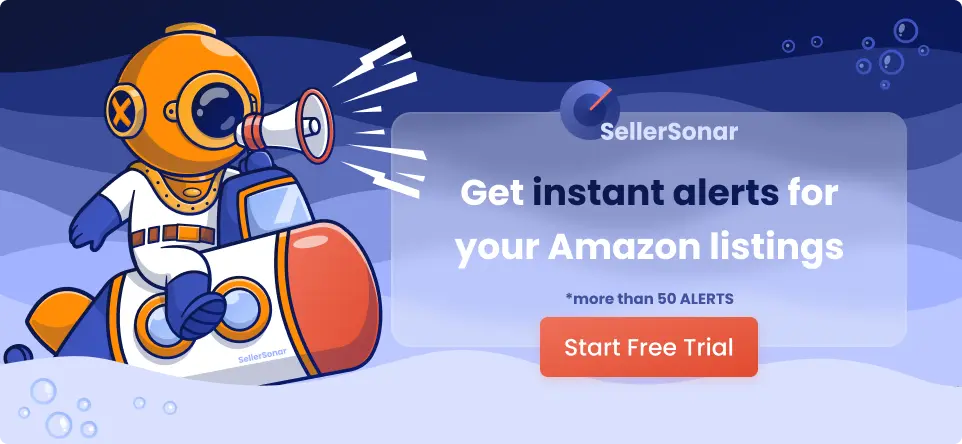 Hey there! The Amazon Affiliate program is a great option if you want to make some extra money from your website or blog. All you have to do is sign up, get approved, and add AMZ affiliate links to your site. Then, when someone buys something on the platform through your link, you earn a commission!
But where do you begin? How much do Amazon affiliates make? Don't worry; we've got you covered! Below, we've compiled a simple, step-by-step guide to help you get started. Whether you're looking to start your own business, become an entrepreneur, or earn a little extra cash on the side, we hope you find this article helpful.
What Is Affiliate Marketing Program on Amazon?
Amazon Associates — the affiliate marketing program offered by AMZ — is an excellent way for content creators, marketers, and bloggers to earn money by advertising Amazon products to their website visitors.  
Getting started with the program is entirely free. If someone clicks on an Amazon URL on your site and makes a purchase, you'll earn a commission ranging from 1% to 20%, based on the product category. AMZ's affiliate solution is perfect for those with a following, such as bloggers, influencers, and content creators. However, it's also a fantastic option for novice affiliate marketers because of the vast selection of products available on the site. With so many options, you're sure to find products that align with your audience's interests.
How Does Amazon's Affiliate Solution work?
Within its affiliate program, Amazon only pays commissions to affiliates if users redirected from their site make purchases on AMZ within 24 hours. Below is how it works:
The affiliate directs users to the platform's product page using their unique affiliate link.

Within 24 hours, the redirected user must purchase on Amazon for the affiliate to receive a commission.

The affiliate still receives a commission if the user adds items to their cart within 24 hours and purchases them before the cart expires.
The commission rate an affiliate receives varies depending on the product and category. The associate's webpage provides a more detailed breakdown of affiliate fees.
It's important to note that affiliates only receive commissions if customers place orders within 24 hours of being redirected to AMZ through an URL. Also, affiliates won't earn commissions if customers enter the marketplace via another affiliate link. The 24-hour purchasing period is reset each time the affiliate link for Amazon redirects the customer.
How Much Do Amazon Affiliates Make?
By joining the Amazon Affiliate program, you can earn between $100 and $20,000, depending on how many referrals you generate for the marketplace. In addition, you earn a percentage of each sale made through your referral link.
The commission rate varies based on the category of the product being sold. For example, if you run an automotive blog, you can earn a commission of 4.50% for each sale. If you sell three car parts worth $1,000 daily, you will make $135 from those three transactions. If you sell the same product 30 times a month, you will earn $1,350 monthly.
It's important to remember that earnings may start low, so you should have other sources of income when starting as an AMZ Associate.
Before signing up for the program, review Amazon's website's commission rates for each product category. This way, you can estimate your potential earnings based on your website's niche.
Amazon Associates: Program Requirements and Rules
Becoming an Amazon Associate can be a decent option to earn extra income or monetize your interests. However, AMZ has some guidelines that you must follow. One requirement is that you must have a website with original content that is accessible to the public. Other regulations are in place to promote ethical behavior and prevent fraud. Failure to comply can result in expulsion from the program. Here are some significant guidelines to keep in mind:
Disclose that you may earn from your site recommendations or your communication.

Do not make false or misleading claims in your recommendations.

Your website must not contain inappropriate content.

Avoid mentioning prices (with some exceptions) since they change frequently.

Do not use AMZ affiliate links in offline promotions, emails, or eBooks.

Do not shorten affiliate links with link shorteners.

Additionally, when you sign up, you must meet the minimum of three sales within 180 days. AMZ also reviews websites, mobile apps, and social media accounts to ensure the content is consistent, fresh, and valuable to customers.
You can check the platform's full policy here. Studying the operating agreement for participants and learning other requirements is also a good idea.
How to Become an Amazon Affiliate?
To become an AMZ affiliate marketer, you need to create an Associates account. Here's a step-by-step guide to help you get started:
Go to the

Amazon Associates website

.

Click on the "Sign Up" button. If you already have an account, you can log in.

Fill in your account details, such as your name, address, and contact details.

Enter the URLs of your website(s), social media channels, and apps. You can add up to 50 websites or applications to promote products.

Choose a store ID that is similar to your main website name.

Indicate how you attract people to your site. Explain your link-building process and how you make money from your marketing efforts.

Choose your payment method and fill in your payment and tax ID info. You can add more payment details later.

Enter the 4-digit code provided by AMZ to access your dashboard.
After submitting your application, Amazon will review it to ensure your website meets its requirements. If everything is in order, you will be accepted into the program. You can then access your Amazon Associates page, create affiliate links, and check commission overviews. If you want to promote goods on the platform in multiple regions, you must register for each Amazon Associates program separately.
Benefits of Amazon Affiliate System
Although Amazon Associates might not be the most fruitful solution, it still comes with many advantages. Below are several benefits of joining the program:
Easy to join

: The sign-up process is straightforward and can be completed in just a few minutes.

Wide range of products

: AMZ offers millions of products in almost every category you can imagine. Thus, there is a product for every niche and audience, making it easy to find products to promote on your website or blog.

High commission rates

: Depending on the product category, you can earn a commission of up to 20% on each sale. It means you can earn significant money by promoting high-ticket items like electronics, furniture, and appliances.

Passive income

: Once you have set up your affiliate links, you can earn money on autopilot. As long as people click on your links and make purchases, you will continue earning commissions.

Trusted brand:

Amazon is a well-known and respected brand, meaning people are more likely to trust your recommendations. It can result in higher conversion rates and more sales.

Analytics and reporting:

The AMZ Associates program provides you with detailed analytics and reporting, so you can track your performance and optimize your strategy accordingly.
Overall, the solution is a great way to earn passive income and monetize your website or blog. With a wide range of products, high commission rates, and a trusted brand, it's no wonder that so many people are using this program to make money online.
Drawbacks of Amazon Affiliates 
Low commissions

: If you have looked at Amazon Associates compared to other affiliate solutions, you'll notice that their commissions are quite low. While some enthusiasts might argue that you get a cut from everything, the reality is that the cut is quite minimal. Essentially, the only way to make a decent income through AMZ is by selling high volumes or expensive items.

Strict rules

: Amazon has strict conditions and terms, and it's easy to violate them and get banned from the program. Unfortunately, when this happens, you may lose your commissions without any clear explanation. While there are no foolproof ways to avoid this, I will offer some tips on how to stay within the guidelines in a later section.

Limited product categories

: While AMZ has a vast selection of products, they don't offer affiliate commissions for every product category, which can limit your earning potential.

Short cookie duration

: Amazon's cookie duration is only 24 hours, which means if someone clicks on your affiliate link and makes a purchase after 24 hours, you won't earn a commission.
Best Strategies to Promote Your Content and Earn More
To effectively promote your content, it is crucial to have a deep understanding of your target audience and their interests. You should also know how to effectively reach out to them with content that will catch their attention. Here are some tips to help you get started:
Start with a captivating headline that accurately describes your content.

Craft engaging and relevant meta descriptions for each piece of content.

Optimize your images and videos for search engines.

Use various email marketing and social media channels to promote your content.

Ensure that your blog is mobile-responsive so that users can easily access your content on the go.

Offer value to encourage readers to subscribe to or follow your email list on social media.

Include clear calls to action throughout your content to encourage readers to take the desired action (e.g., subscribe, download a free e-book, etc.).
How to Track and Measure Your Results? 
As an affiliate marketer, it's essential to track and share your performance to succeed. You can achieve this in numerous ways, but the most crucial aspect is ensuring that you report your data consistently and accurately.
Using a spreadsheet or a separate tool is useful for keeping tabs on your progress. It allows you to track your development over time and identify any potential patterns. Additionally, you can monitor your results using the platform's reporting system, which is accessible via your Amazon Associates account's "Reports" page.
Once you've received your data, it's important to review it and identify areas that require improvement. For example, are there products that are performing well? Are certain seasons more profitable? Understanding your results can help you modify your plan and improve your performance.
Get Started with Amazon Associates Today
The Amazon Affiliate program is a fantastic opportunity to transform a personal hobby into a stream of passive revenue. By selecting a particular area of interest, crafting content highlighting relevant products, and integrating contextual links to Amazon, one can expect earnings from the affiliate program to soar to new heights.
For those who sell products on Amazon and wish to enhance their business, be sure to peruse our blog for additional tips and tricks.
Don't miss a chance to take advantage of the opportunity to try SellerSonar – our ultimate listing tracking tool. By constantly monitoring and alerting you to important changes in Amazon product listings, you'll be able to respond in real time and keep your business on track. Are you intrigued? Let's begin!
FAQ
What is the Amazon Affiliate program?
The Amazon Affiliate program, also known as Amazon Associates, allows website owners and content creators to earn referral fees by promoting products from Amazon.com. Associates receive a unique affiliate ID, promote products through customized links, and earn commissions when users make qualifying purchases through their links.
Can you really make money with the Amazon Associates affiliate program?
Yes, it is possible to make money with the Amazon Affiliate program. Many website owners, bloggers, and content creators have successfully earned a significant income through the program. However, the amount of money you can make depends on various factors, such as the traffic and engagement of your website or platform, the quality of your content, the products you promote, and your marketing strategies.
Is Amazon's affiliate marketing program free?
Yes, the Amazon Affiliate program (Amazon Associates) is free to join. There are no upfront costs or fees to become an associate. You can sign up for the program on the Amazon Associates website without any payment required. However, it's important to note that while joining the program is free, you may incur costs related to maintaining and promoting your website or platform where you promote Amazon products.
How much can a beginner earn from an affiliate marketing program?
The earning potential for a beginner in the Amazon Affiliate program can vary greatly depending on several factors, for example, the niche or industry of the website or platform, the quality and quantity of traffic, the conversion rate, and the level of effort put into promoting the affiliate links. While it's challenging to provide an exact earning figure, some beginners in the program have reported earning a few hundred dollars per month, while others have earned a few thousand dollars
What pays most on Amazon Affiliates?
Product categories such as luxury beauty, Amazon devices, and digital products tend to offer higher commission rates for Amazon affiliates. Luxury beauty products can reach up to 10%, while Amazon devices and digital products often have rates around 4-10%. Furniture and home improvement categories can also provide commission rates ranging from 3% to 8%.
What are the Amazon Affiliate program requirements?
To be an Amazon affiliate, you need a website or platform with original and valuable content, be at least 18 years old, and comply with the policies and guidelines of the Amazon Associates program. Additionally, you must check if your country is eligible for participation in the program.