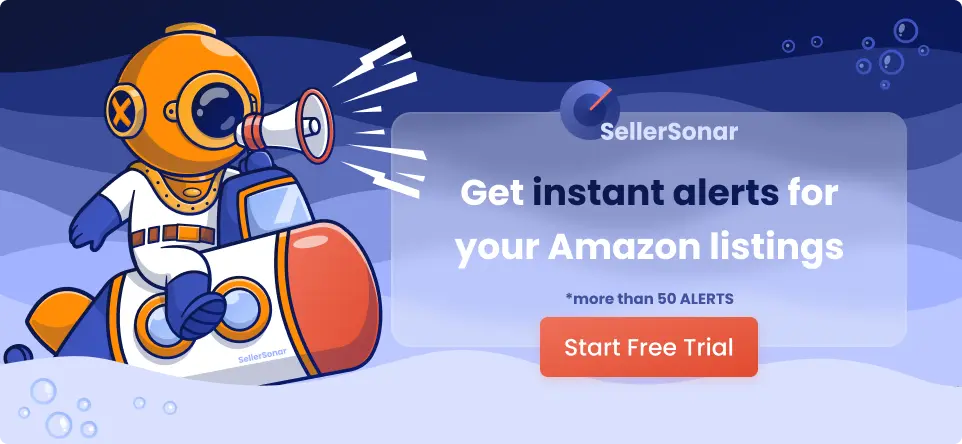 Small businesses provide an excellent opportunity to change the world. As a matter of fact, Small and Medium-sized Businesses (SMBs) are the engine of every country's economy. They are drivers of growth and innovation.
Certainly, by purchasing from SMBs, many consumers support local communities. For instance, buying locally is one of the drivers of regional business growth. Small business creates jobs and stimulates demand.
Online shopping platforms, like Amazon, are a perfect place for SMBs to start and grow their companies. Amazon gives them access to multi-million audiences ready to buy their product.
In fact, according to the Amazon Small Business Impact report, more than half of the products that merchants sell on the marketplace originate from Amazon small businesses.
Without a doubt, Amazon makes contributions to the support of small businesses in many ways. This is because if SMBs succeed, they facilitate Amazon's success. The online giant invests in small business support through a variety of services, programs, tools, features, as well as logistics. All of them are directed at scaling business, creating and establishing sellers' brands, and expanding their reach.
Read further to find out how Amazon helps small businesses, and in which way Amazon small business programs can help boost sales.
What Are the Programs for Small Businesses on Amazon?
Basically, the marketplace has developed several programs working in two directions. Firstly, Amazon encourages its customers to buy from SMBs. They promote various featured small business programs. Among the most popular of them are "Support Small with Amazon," "Shop Local," "Meet the business owners," and "Shop Amazon handmade."
Secondly, Amazon supports SMBs with numerous services aimed at scaling sales, online training, and expert advice. On top of that, small businesses on Amazon have free access to live events, not to mention funding options for sellers. For example, Amazon's team offers sellers participation in such programs as "Build your business with Amazon," "Amazon Small Business Academy," "Amazon Small Business Accelerator," "Amazon Lending," and more.
How Can Amazon Shoppers Support SMBs?
If you are an Amazon customer and would like to purchase products from small business entrepreneurs, you can easily do so. In some instances, third-party sellers offer unique designs, like handmade goods. You can also get acquainted with Amazon small business brand owners and their success stories on the "Meet the business owners" page.
Support Small
On Amazon, there is a special webpage where shoppers can find products that small business merchants sell. It's called "Support Small." For the buyers' convenience, Amazon sorts them by category. The categories are Home and kitchen, Jewelry, Toys and Games, Handmade, Beauty and personal care, Pet supplies, Electronics, and more.
Shop Local
In addition, there is one more option from Amazon for local businesses. Shoppers can support SMBs by buying locally. On the same page, there is a section named "Shop Local." This is a place where you can identify sellers in your locality or region. Amazon groups the products by six U.S. regions – Pacific, Rocky Mountains, Northeast, Southwest, Midwest, and Southeast.
Meet the Business Owners
One more option for those who are interested in buying featured products from small business brands is to visit the "Meet the business owners" section on the same webpage. This section tells stories of regional brands, and customers can purchase their products as well. There, buyers can find woman-owned, innovative, black-owned, military family-owned brands, and more.
Shop Amazon Handmade
On Amazon, there is a page dedicated to handcrafted items named "Amazon Handmade". Those shoppers who like creative designs made by hand can select from a wide assortment of goods this page offers.
Besides, those sellers who would like to sell handcrafted products can join Amazon's artisan-only community. To get approval to sell in Handmade, you need to have a professional seller account.
Leave a Review
Reviews are a very important factor in a seller's ratings on Amazon. Any shopper who wants to appreciate the professional customer services of an SMB seller can leave a positive review. Also, they can recommend an item they liked to their friends.
How Does Amazon Help SMBs Grow Their Business?
For a small business entrepreneur who wants to start their business but isn't sure how to do it, Amazon is a good place. Amazon offers them access to a huge customer base and offers a lot of educational programs, services, and tools to compensate for the lack of experience.
On top of that, Amazon has tailor-made solutions for any scope of business – small, medium, and large.
Benefits for SMBs to start and grow business on Amazon:
vast international audience;
possibility to choose between Professional and Individual accounts (with the latter you pay only per sale);
selection of business models (private label, wholesale, retail arbitrage, dropshipping, handmade);
low upfront business costs;
Amazon helps sellers with all stages of the business process, from managing a website to business analytics;
inventory management services with Fulfillment by Amazon (FBA);
ready-made marketing tools and automated operations;
possibility to integrate Amazon fulfillment with other online shopping platforms like Shopify.
Amazon's programs to support small businesses
Amazon offers special programs that educate sellers, help them grow sales, and provide funding to select businesses.
Build your business with Amazon
The "Build your business with Amazon" program gives sellers advice as to how to get started, create merchandise designs and earn royalties with no upfront investment. SMBs can sell a lot of different products ranging from the items of their handcrafted designs to vector graphics solutions. Apart from traditional selling, merchants can earn from selling T-shirt designs with Amazon Merch or handcrafted merchandise with Handmade.
The program also educates how Amazon Prime works for small business owners. With "Business Prime Essentials" sellers can upgrade their Amazon Business account with several benefits. For instance, they can add up to 3 users to the account. This option costs $179/year.
Amazon Small Business Academy
Those sellers who would like to get knowledge about different aspects of the sales process on Amazon and ways to grow sales can enroll in the Amazon Small Business Academy.
This program is an 8-part workshop that covers the basics of starting an e-commerce business. You will get an understanding of how to launch and scale your brand with Amazon. The Amazon Small Business Academy Pathways series happen every month with each group meeting twice a week. Sellers can learn and communicate at once.
Amazon Small Business Accelerator
The "Amazon Small Business Accelerator" program is a joint project of Amazon and Enterprise Nation. It's a free online educational program. It tells you how to start and develop online sales. In particular, it covers website building, selling online, social media, marketing, managing cash flow, selling on Amazon, and identifying growth opportunities. This course also includes intensive boot camp training.
Black Business Accelerator
The "Black Business Accelerator" program specifically helps Black-owned businesses. It gives the members access to financial support, strategic guidance, marketing, and promotional tools.
Amazon Lending Program
"Amazon Lending" program allows qualified sellers to get short-term business loans. Merchants can use such loans to buy additional inventory or for other similar purposes.
The amounts sellers can obtain under Amazon Lending range from $1,000 to $750,000. The interest rates are lower than bank charges on a credit card. You don't need to do a lot of paperwork because Amazon already has a picture of your account health. Amazon provides funds quite quickly.
However, Amazon Lending is invite-only. The platform decides whether a merchant can enroll in the program or not. Typically, these are sellers with a good track record.
Amazon Small Business offers
In addition to the programs describes above, Amazon has developed some "Small business offers". They assist sellers in running a business remotely and communicating online. These offers help them create websites and apps and manage costs. You can find the corresponding list here.
Wrap Up
Amazon offers a lot of opportunities for small business owners. Not only it's a good place to start and grow their business. Amazon assists sellers at each stage of their brand evolution. In addition, the e-commerce giant encourages its customers to buy from SMBs in many ways. Amazon has developed a lot of featured programs to educate sellers and help them communicate. These programs give a deep understanding of how to scale a business and how it works. Also, there are certain funding options.
Of course, getting profound knowledge about your Amazon business is very important. However, this is insufficient for your success on Amazon. It's paramount to constantly keep track of your products' performance efficiency. To maximize your sales volumes, it's necessary to constantly keep track of all your product's metrics. By doing that, you can control your sales indicators and overall store profitability.
Amazon monitoring software is an efficient way to stay on top of your sales. SellerSonar offers instant Amazon alerts to protect your sales. With us, you are aware of all listing changes, Buy Box hijackers, new/deleted reviews, keyword rank history, and product suppressions.
Try SellerSonar now. Register for our 29-day trial and boost your incredible journey of running your business on the platform.