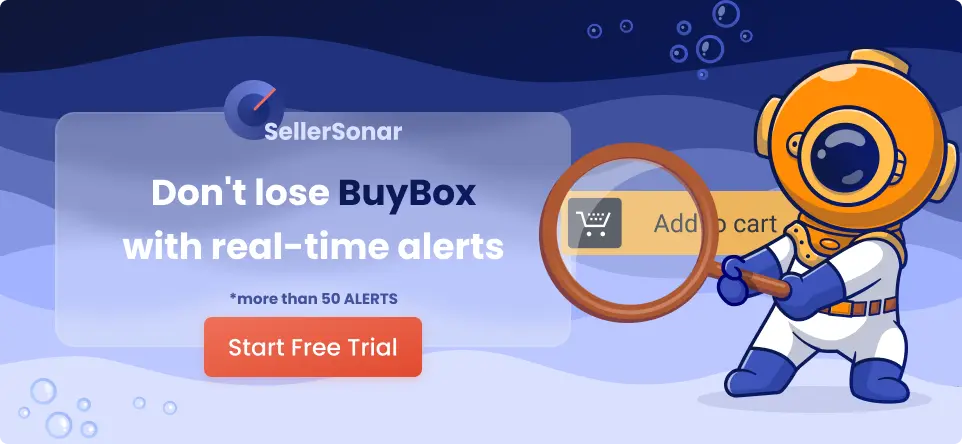 Automation is everywhere. As a matter of fact, automation has become a common element of everyday business processes. Actually, 31% of businesses nowadays apply at least one fully automated function. In this sense, business on Amazon is not an exception.
It's no doubt, that Amazon automation offers sellers a lot of advantages. It provides for a clear competitive edge. Among the benefits of automation on Amazon are high efficiency, productivity, and reliability. In addition, it increases availability, and performance, and reduces operating costs. Automation lowers the risk of human errors and increases the customer service level.
Besides, most importantly, automation of routine tasks saves time and effort.
In the meantime, as always, you have to make research and choose Amazon automation business solutions that are applicable to your store and products.
Depending on the purpose, you can automate select tasks, like inventory reorder, repricing, or e-mail campaigns. You can even automate the whole Amazon business you run, by hiring an Amazon automation store. Meanwhile, in such a case, you must be sure that you find a trusted provider.
Continue reading to learn more about what is Amazon automation business and how to line up the best Amazon automation service for your store.
What Is Amazon Automation?
Amazon automation is a technologically-based business approach that simplifies running and growing your Amazon store. It allows passing on repetitive tasks to a software freeing up the seller's time for higher-value work.
Basically, there are two approaches to automation on Amazon. The first one is when a seller automates specific business tasks. A good example of such an approach is Fulfillment by Amazon. When a seller enrolls in the FBA program, Amazon picks, packs, and ships the seller's orders. In addition, the marketplace automatically manages customer returns.
The second one is when a seller delegates the majority of their business activities to a third-party service provider. Amazon automation business occasionally referred to as an Amazon automation store is an option to hire a company as a virtual assistant to run your Amazon sales.
Amazon Automation: Tasks
First and foremost, the purpose of automation is to help sellers solve routine tasks. Whenever you look at your Amazon sales processes, you'll see that there is room for automation more or less at each stage. This is because the sales process repeats each time a buyer orders your product. Therefore, you can use third-party seller tools to automate the most time-consuming and boring procedures.
What tasks can you automate?
product research;
listing optimization;
PPC optimization;
inventory and order management;
email campaigns;
customer communication – chatbots;
return and refund handling;
repricing;
seller feedback and reviews.
How to select the tasks to automate?
The best way to select what tasks are your priority for automation, look at your daily activity. Those tasks that consume most of the time are, most likely, the first candidates for automation.
Criteria to determine tasks to automate:
processes that occupy the majority of your time;
the most routine tasks;
the activities with a high risk of human error;
the tasks that software applications can handle in a more professional manner than you.
Amazon Automation: Store
Another Amazon automation approach is hiring professionals that provide turnkey solutions to set up and run your Amazon store.
These full-service agencies offer a whole range of solutions starting from product research and listing optimization to order tracking and inventory management.
One of the important advantages of such an approach is that the experienced professional team will establish your business in the right manner from the start. You will avoid costly mistakes of selecting the wrong product.
The agency lifts off from you all customer care and inventory management responsibilities and issues. They'll keep in order your records and make your financials clean. In other words, your store will be initially organized in such a way that you'll be able to sell your business with a good multiple if you wish. To clarify, it's a good investment.
However, this approach has three essential drawbacks. Firstly, it comes with considerable cost. Secondly, your company should be the right choice. In other words, it should be a reliable and professional team that can properly manage your business. Thirdly, you'll have to control and closely monitor their activities.
Why Is Amazon Automation Important for Amazon Sellers?
Obviously, automation makes your life easier. It helps monitor, control, and modify your products' performance, thus increasing profits. In addition, it allows delegating the most routine tasks to software apps.
Benefits of Amazon automation:
simplified startup and running of Amazon business;
time-saving;
reduction of order processing errors;
improved customer satisfaction;
attracting repeat customers;
monitoring your store's performance;
increasing the bottom line;
scaling your business;
optimizing inventory management.
Is Amazon Automation a Scam?
In fact, it's not. When someone says that Amazon Automation is a scam, there is probably one of the two reasons behind it. Either they've selected the inappropriate automation tool and the wrong business process to automate, or they've chosen an unprofessional service provider.
First of all, since every Amazon business is unique, there's no comprehensive approach to automation. If you apply automation of single business processes, you need to research what tool selection fits your store and tasks. The tools that successfully worked for other businesses, might not work in your case.
One more reason to be disappointed in automation is false expectations. Though some YouTube gurus might have told you that automation would 'magically' solve all your problems and run your business while you sleep, this is not exactly correct. You need to analyze your store's metrics to control its performance and profitability. If you see a problem, then it's time to change process parameters or, in the worst case, the tool itself.
Secondly, if you're thinking about Amazon automation store, you should be cautious when selecting a company you hire. In this sense, your Amazon store doesn't differ from any other business. When looking for a third-party automation provider, do due diligence, and check the references and history. To be on the safe side, make sure that they have a reputable track record.
Also, see to it that the company doesn't ask for an extremely high upfront fee to get started.
7 Ways to Automate Your Amazon Business
There are a lot of areas where you can implement automation in your Amazon store. The most popular of them we list below.
enroll in the Amazon FBA program;
set up Amazon email automation;
optimize your product listings – utilize automated keyword research;
apply automated PPC campaigns;
implement automated alert software;
use automated repricing tools;
practice automated return and refund solutions.
For example, joining Amazon FBA allows you to automate receiving, packing, shipping, customer service, and returns for your orders. Also, when you, for instance, set up automated alerts, you'll immediately pick up your product listing and BSR changes, get Buy Box lost alerts, and track competitor ratings and prices. You'll be able to obtain product review notifications, follow your rankings, monitor keyword ranking, and more.
Amazon monitoring software is an efficient way to stay on top of your sales. SellerSonar offers instant Amazon alerts to protect your sales. With us, you are aware of all listing changes, Buy Box hijackers, new/deleted reviews, keyword rank history, and product suppressions.
Try SellerSonar now. Register for our 29-day trial and boost your incredible journey of running your business on the platform.