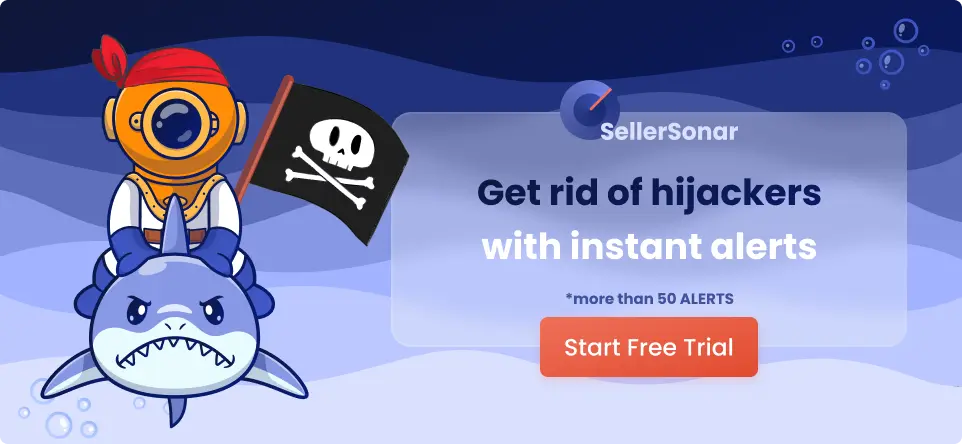 You've gone through all the hard work of adding your product listings. Now is the time to ensure clients see them while using Amazon display advertising to beat the competition. So what are Amazon Display Ads? This form of paid ad places your item in various places on and off the platform—it helps you to display your advertisement to shoppers who have previously checked your or similar items.
Amazon display and other types of advertising in the marketplace are a driving force for enhancing sales success. For example, it's reported that sponsored advertisements on AMZ convert at 3x the rate compared to ads placed on the Google Shopping platform. Furthermore, we have found that AMZ Advertising strategies may boost sales by up to 50%, based on your budget and other variables.
Companies can leverage Sponsored Display advertising features to reach target audiences depending on product page views and interest segments, giving you an edge in competition targeting.
Let's explore how Amazon Sponsored Display Ads function, how to use their targeting options, and how to get started. 
What Are Sponsored Display Ads on Amazon? 
There is no doubt that Sponsored Display ads are fascinating for merchants who would like to target clients on and off the platform. Previously known as AMZ Product Display, AMZ Sponsored Display gives power to merchants and vendors who strive to expand their reach with self-service easy-to-manage display advertising.
Sponsored Display Ads are cost-per-click (CPC) ads that help users to reach a relevant audience who is in the mindset of discovering, browsing, or buying goods by placing their advertisements in front of individuals who have previously viewed that listing or a similar item's listing. Remember that the CPC is much cheaper than other AMZ advertisements, at almost half the CPC of Sponsored Products. 
With this type of ad, users can target clients on the audience (views, searches, purchases) or merchandise (category, individual product) level. Here is a breakdown of what such targeting options mean:
Searches: Visitors who looked for keywords relevant to the advertised goods.

Views: Visitors who checked the detail pages of the advertised products or similar goods.

Purchases: Customers who previously bought your advertised goods.

Individual Products: You decide to display the advertised products on particular product pages.

Category: All product pages within one chosen category show your advertised item.
How Do Amazon Sponsored Display Ads Work?
As mentioned before, Sponsored Display is a PPC (pay-per-click) solution, as with other AMZ advertising tools. You have to bid against other merchants for ad placing—i.e., visibility to potential clients. No minimum investment is needed; like with Sponsored Product Ads, you can set your daily budget and bids.
There are three different targeting options with Sponsored Display advertising: product targeting, audience interests, and views remarketing.
Product targeting ads
Product targeting lets you reach clients browsing your item or similar categories and products. For example, you may target potential clients of top sellers within your niche by showing your goods as advertisements on their product listings. 
If you're aware of your competitors' product pages getting a lot of traffic, you may create a coupon or reduce the price slightly and then set the Product targeting ads. You may entice shoppers to opt for your items over similar ones.  
You can also target visitors to product listings for complementary items. For example, if you sell Sony PlayStation accessories, you may target visitors to pages for PlayStation consoles or PlayStation games.
Eligibility: This option is eligible for third-party sellers and vendors enrolled in AMZ Brand Registry.
Audiences: Interests
This interesting targeting solution may increase your brand awareness by showing your goods to new target audiences who have claimed that they might be interested in your items. 
In other words, the platform will display your advertisements to clients who have checked goods related to particular interests. 
Eligibility: Such a targeting feature is only available for Amazon vendors.
Audiences: Views remarketing
With this targeting option, merchants can retarget clients who have previously checked their listings. Re-engaging with shoppers who have been looking through your items or similar goods in your category is more likely to convert than drawing "cold" traffic via Sponsored Products. 
Views remarketing can retarget people who have checked your product listings or reach audiences who have checked product details pages of similar items and categories.
The ads will be shown to clients who have viewed your product pages on the platform within the last 30 days but have yet to purchase your goods. 
Eligibility: This targeting option is eligible for third-party sellers and vendors enrolled in AMZ Brand Registry.
What Do Sponsored Display Ads Look Like?  
Sponsored Display gives merchants powerful placements on the AMZ home page, search results pages, and product detail pages. They appear on mobile, desktop, and the AMZ app.
You can configure your ads to reach people off Amazon with third-party publishers. The marketplace uses brand safety features to help deliver your advertising to trustworthy placements next to relevant and appropriate content. Customers are directed to your product listing when they click on your advertisements.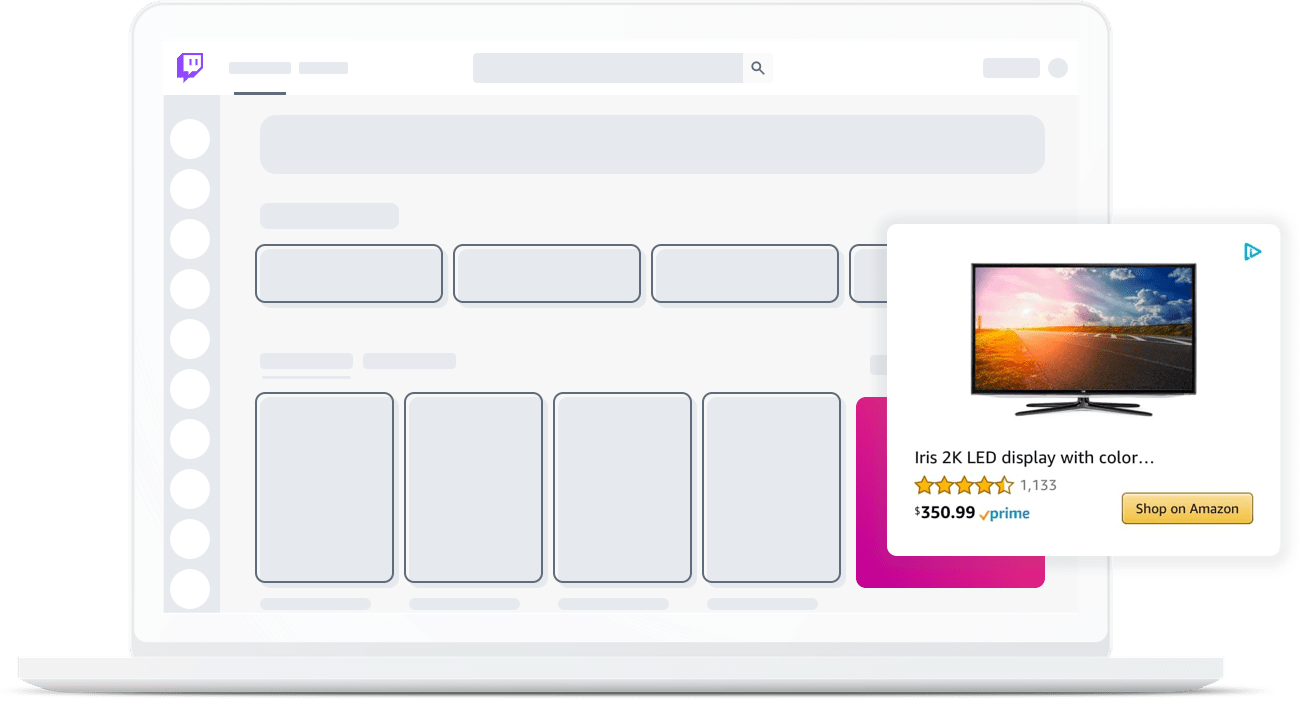 How to Set up Amazon Sponsored Display Ads? 
Here is how to launch your Amazon Sponsored Display ads:
Go to Campaign Manager in your Vendor or Seller Central profile.

Choose "Create Campaign."

Pick "Sponsored Display" from the drop-down menu.

Select a product ASIN that you wish to create your promo campaign for (the platform automatically generates the ad creative and optimizes it for better performance)

Add your CPC bidding information.

Set your budget, create your, and indicate the duration of your advertising campaign.

Check your Sponsored Display advertisement and then submit it.
AMZ automatically pulls the item image, badging, star rating, and pricing for the advertisement creative. Then, this ad contains a "Shop Now" button that includes a link to your product listing page. It makes it simple for clients to buy or browse with just one click.
AMZ automatically adds the target audiences for your advertising depending on "relevant shopping activities." Once your ads appear on the platform, this audience contains visitors who expressed interest in categories similar to your good. Off Amazon, this audience consists of people who have checked your product page previously without buying. You may also target specific Amazon goods or product categories to show your ads on. 
Pros and Cons of Sponsored Display on Amazon
Pros
The first PPC ad format in Seller Central allows you to retarget clients who have expressed interest in your goods or similar goods but are no longer on the platform.

Retargeting options have long been efficiently used on Google, Facebook, and native advertising networks and are a good way to convert clients that did not pull the trigger and purchase the first time they checked your item.

You are sure that the people you are retargeting are interested in purchasing your goods because they look at them.

Due to the lack of choices merchants currently have when placing an ad, it is simple to set up your Sponsored Display ads.

You pay for this type of ad on a CPC basis. So you are only charged if the individual who sees your

advertisements

clicks on them.
Cons
Sellers cannot customize what your ad says or looks like, making it harder to catch a potential client's attention.

As the tool is relatively new, there are insufficient reporting methods. For instance, Amazon only gives exportable data for ad campaigns with "Views" Targeting.

Merchants aren't able to make budget adjustments or bid optimizations at large.
That's All for Amazon Display Advertising!
Whew! We understand that was a lot of info to swallow. However, you're now an AMZ Sponsored Display ads expert! Well done!
Sponsored Display on AMZ is an excellent way to enhance your upper funnel and get sales by marketing and remarketing to targeted audiences.
Hopefully, we have convinced you to try using Sponsored Display in your promo campaigns and benefit from product targeting opportunities that the marketplace has developed for vendors and sellers like you.
Want to make your brand even more profitable? Use SellerSonar to automate product listing monitoring.
Register for a 29 free trial to learn how to take advantage of the service.