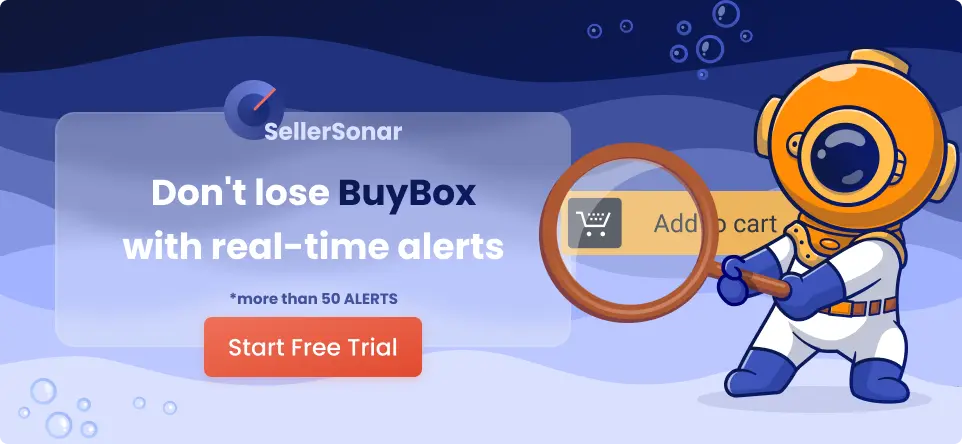 Over the last decade, there have been quite a few examples of when Amazon let its platform function without proper human supervision. For instance, since January, there have been thousands of cases where seller's listings had become suspended and blocked just because the marketplace's algorithm considered that item to be a pesticide product or pesticide device. But, of course, it had no connection whatsoever with pesticides. The thing is, the platform flags product listings as a pesticide when Amazon sellers use certain words.
In this article, we will cover Amazon keywords to avoid when selling on the platform and provide useful tips on how to recover your listings. 
Why Are Goods That Are Not Pesticides Restricted for Pesticide Violations?
Goods in any category might be flagged as pesticides on the platform.
In February last year, the EPA ordered AMZ to stop moving illegal pesticides on the online marketplace. The organization charged that the platform committed almost 4,000 violations of the Federal Insecticide, Fungicide, and Rodenticide Act by letting third-party merchants distribute and sell from AMZ warehouses disinfectants and pesticides that the EPA hadn't evaluated for efficacy and safety.
The platform has set a number of practices to stop sales of illegal pesticides. One such action is a mandatory e-learning program on federal pesticide regulations that it demands all merchants selling pesticides on the platform take. You should score higher than 80% on this end-of-course test.
Besides a less fool-proof effort to fight sales of pesticides, the Amazon marketplace has created restrictions on specific claims or words. As time flies and EPA continues to check Amazon, it seems like different bots catching the words are becoming very sensitive. Furthermore, many of these search terms and keywords commonly appear in product listings that are not pesticide-related. As a result, listings across different categories are removed for being "illegal pesticides."
Every Amazon Product Might be Flagged As a Pesticide
How to know if your Amazon account is flagged?  Selling on Amazon might turn out to be exhausting. Although utilizing the Amazon FBA service provides many opportunities to grow our e-commerce business, sellers must play by Jeff's rules to make it work.
Sometimes Amazon listings could be suspended or removed for the weirdest reasons. So, you need to learn to fight for your rights and develop a quick plan for dealing with such situations.
Imagine you are a seller of an item that has nothing to do with pesticide control. Instead, it is a standard kitchen product. And to your surprise, your listing is blocked. So, contact a seller support representative who recommends checking your listings for words associated with pesticides. And voila – you look at the description and bullet points and notice three words that have most likely triggered the bots: fungus, antimicrobial, and antibacterial. 
No strange, Amazon bots are not the smartest ones and have limited combinations of actions. As for the platform's pesticide bot, it's impossible to see that a silk scarf is antimicrobial and doesn't relate to pest control without human supervision. 
When AMZ bots block sellers' listings, while the item was not a pesticide, it causes merchants a whole world of hurt. What if that product was their bestseller? What if the item was ranked on Page 1? Sellers will have to lose sales, BuyBox, and ranking at no mistake of their own. The scariest thing is that account owners can't even edit the listing themself. Amazon will lock their product detail edit page in the backend to not remove the offending wording. As a result, the inventory will sit in the marketplace's warehouses, costing liabilities and money. When it comes to sellers, they will have no option left but to wait for a response from seller support, which no one can predict when it comes. That is why it would help if you stayed away from using certain words at all. 
Keywords to avoid
| | |
| --- | --- |
| Anti-bacterial | Non-injurious |
| Anti-microbial | Non-poisonous |
| Anti-fungal | Harmless |
| Antimicrobial | Non-toxic |
| Antibacterial | All-natural |
| Antifungal | Repelling |
| Insecticide | Repellent |
| Insect Pest | Repel |
| Pesticide | Germ |
| Pest-Control | Antiseptic |
| Safe | Fungus |
Keywords that may trigger the Amazon bot
| | |
| --- | --- |
| Eco-friendly | BPA-free |
|  Biodegradable | Recyclable |
| FDA | Compostable |
Keywords to avoid in titles
| | |
| --- | --- |
| Free shipping Guaranteed  | Satisfaction |
| Massive sale | Huge sale |
| Big sale | Best deal |
| Fall sale | Spring sale |
| Winter sale | Summer sale |
| Limited time offer | Seen on TV |
| Made in | Bestseller |
| Hassle-free | etc. |
| Don't miss out | Massive sale |
| Special promo | Special offer |
| Best selling | Great as |
| Great for | Ready to ship |
| Save money | Save cash |
| Buy now | Perfect for |
| Perfect gift | Within hours |
| Ships faster | Arrive faster |
| Lasting quality | Professional quality |
| Used | Made in |
| Gift idea | Top-quality |
| Now together | Added value |
| Money-back guarantee | Newest version |
| Buy now | Award-winning |
| Best price | % off |
| Save $ | Retail box |
| Discounted price | On sale |
| Authentic | Top-notch |
| FDA Approval | BPA free |
| UPS | Plus free |
| Supplies won't last | Unbeatable price |
| Highest rated | Top rated |
| Top selling | Wholesale price |
| Brand new | Makes spectacular |
| Makes wonderful | Makes awesome |
| Makes perfect | Make excellent |
| Makes the best | Makes great |
| Imported from | Worlds best |
| FedEx | Mail rebate |
| Close-out | Closeout |
| Overstock | Over-stock |
| Free gift | Super sale |
| Shop with confidence | Buy with confidence |
Is It Possible to Sell Pesticides on Amazon?
The Amazon Marketplace recently had to adjust its rules on selling pesticides, and the Federal Insecticide institute has also changed its practices. Now, ONLY US-based companies are entitled to sell pest controls on the Amazon.com platform. So, if you are a resident of the United States or your business is based in the USA, you can participate in the pest control program. It will take about two weeks to become a member; then, you are good to go. Just apply for the program. Otherwise, you won't participate and must refrain from selling insecticides or anything that triggers the bug bot.
How to Recover Your Amazon Product Listing?
We hope you've made the word copy of your listing content for starters. Unexpected listings suppressions and blockings are precisely why we preach keeping a hard copy. The next step: how to get unbanned from Amazon?
Then, you have two options to deal with your Pesticide Alert. First, if your goods have not been shipped, create a new AMZ listing. You will need a brand-new GTIN or UPC and SKU and make simple changes to the title. You need to recreate your barcodes and send them to your supplier. As your FNSKU has changed during this process, don't forget to remove ALL potential trigger words while updating the content. 
How to Prevent Your Listings from Getting Flagged with SellerSonar?
Whether you are selling pesticide products on AMZ or not, check your listings against the prohibited keywords to start with. It will safeguard all of the items in your catalog from getting blocked. 
Nevertheless, you cannot secure yourself from hijackers or competitors' black hat techniques. They can delete product descriptions, titles, and bullet points or add irrelevant ones. Even the slightest change might cause product listing suppression and loss of sales. Thus, you need to track your accounts round-the-clock. 
Luckily, there is SellerSonar that can do the job for you.
The app detects more than a dozen different changes to product listings and seller accounts. In addition, users can choose which ASINs they want to track and customize the type of alerts they wish to receive. When a corresponding change, for example, when a competitor adds a keyword associated with pesticides, is detected, the system displays an alert in the dashboard and sends a notification to the specified email. 
Sounds nice? So, why wait? Register for our 29-day free trial now and get access to smart Amazon listings monitoring.
FAQ
What are restricted keywords on Amazon?
Why does Amazon have restricted keywords?
How can I find a list of Amazon's restricted keywords?
Can SellerSonar help in finding the restricted keywords on Amazon?