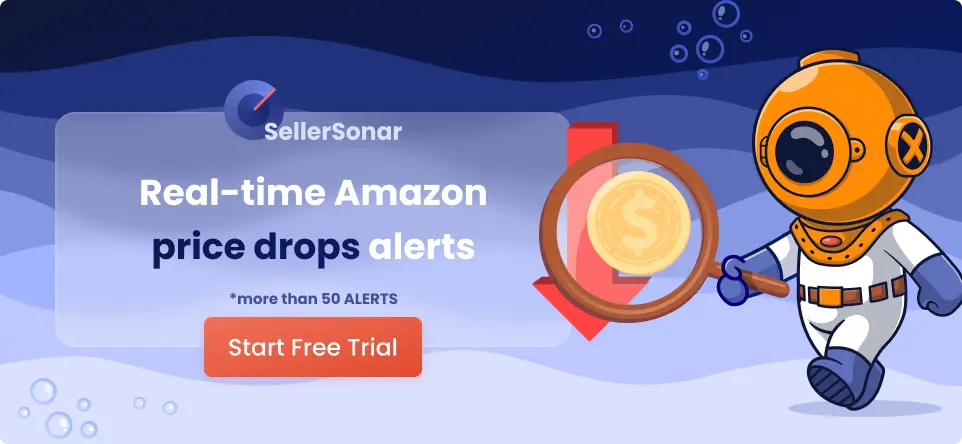 Selling on Amazon's EU marketplaces is challenging for American merchants. There is VAT to manage, different languages, different currencies, and the thing of getting your inventory into European countries. However, if you successfully handle such challenges, expanding to Amazon Europe countries might be the best option if you want to expand your business worldwide.
Why? Because it's AMZ's most prominent international market. In 2021, the UK and Germany accounted for more than half of the marketplace's international sales. It will grow over the upcoming years as digital sales in Europe are aimed at a significant increase.
The European Union also provides favorable market conditions to merchants, with more potential clients and fewer merchants than in America. It indicated that companies that sell on European Amazon sites have a great chance to gain an outstanding market share.
So, let's discuss the fundamental issues for AMZ users who wish to expand to Europe.
What Is Amazon in Europe?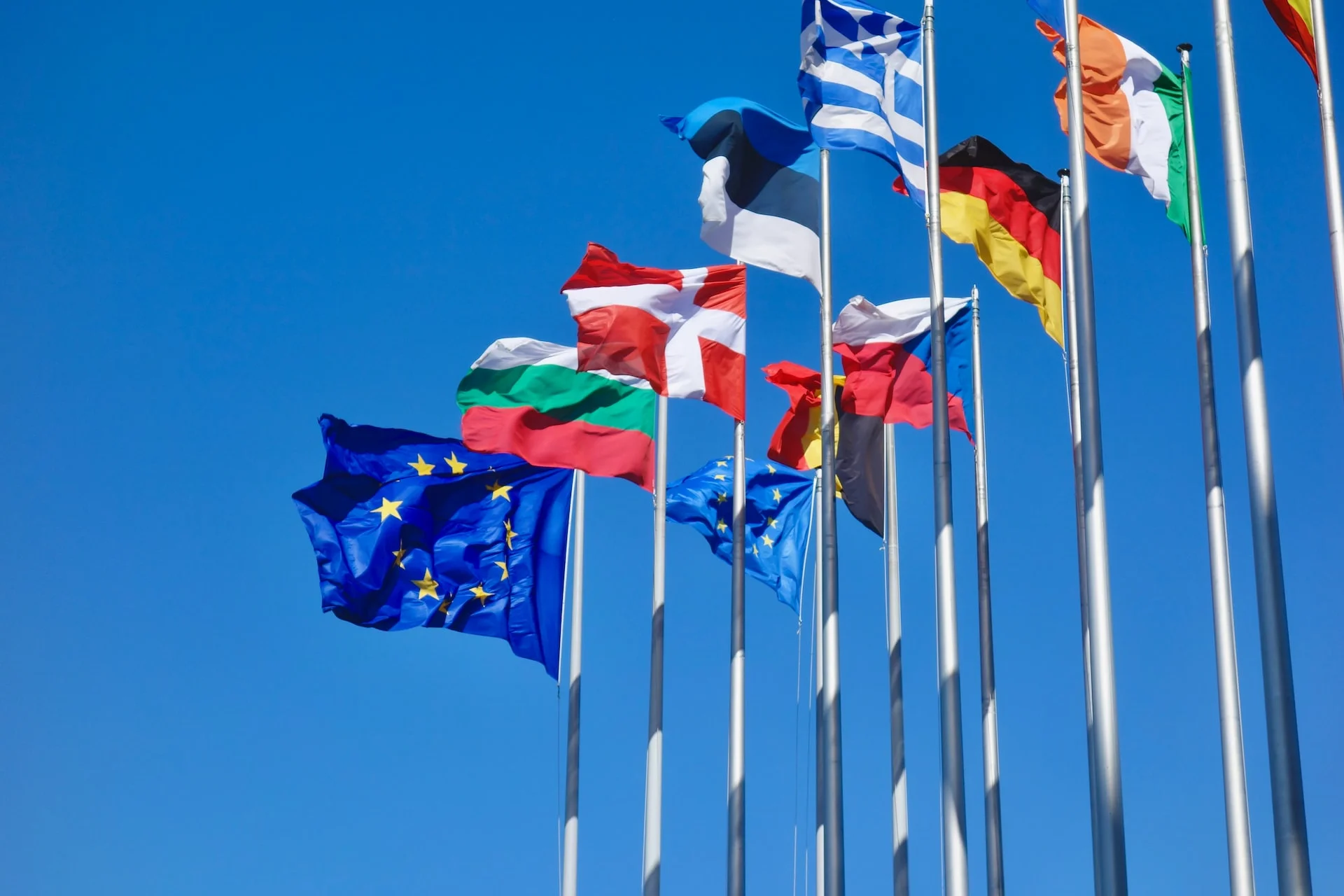 The EU market is a big part of AMZ's international business. Since 2010, the platform has significantly broadened its presence in European countries, investing in real estate, infrastructure, jobs, and services. 
Now, Amazon's ten EU marketplaces receive in total up to 1.45 billion web visits per month. That is nearly 60% as large as the AMZ website in America. Nonetheless, Amazon Europe countries launched over the last years – the Netherlands, Poland, Sweden, and Belgium – add up to a small sliver of that (just a few percent). These are long-term bets, and AMZ likely made such moves because the selling infrastructure was already in place.
An AMZ EU marketplace account can help you to sell on Amazon Europe. Besides, you will also get access to the 28 marketplaces the platform reaches throughout the EU. Keep in mind that there are new requirements for working in Europe and the UK because of Brexit.
In addition, tax regulations and product standards vary depending on the country. There are also some language differences, so don't forget that customer support and listings should be in the local language of the particular marketplace.
What Are the Advantages of Selling on Amazon Europe Marketplace? 
The main and pretty big benefit is that you will not have to limit your operations to your home market. Below are the most apparent reasons you should take into account when entering the European Amazon sites:
The large and growing market
Sales on AMZ EU are worth billions of bucks, and with millions of clients buying from different European countries, this market increases daily. Setting up your European store will help you grow your brand internationally and earn more profit.
Fulfillment and shipping with FBA
Another advantage of AMZ EU is the Fulfillment by Amazon program that sellers can adopt. Using Pan-European FBA, Multi-Country Inventory (MCI), and European Fulfillment Network (EFN), you do not have to worry about delivery. As a merchant, you must send products to AMZ fulfillment centers in your client's marketplace, and the platform handles everything else.
Global review system 
A great thing about working on Amazon EU is that sellers can use the global rating and review system. So if you expand internationally, you do not have to start earning trust and reputation from scratch. Your existing American seller account feedback will appear in the European account if you list your goods with the same EAN and UPC. Testimonials are the lifeline of your AMZ business, so global ratings and reviews will allow you to boost conversions and trust in emerging marketplaces.
How to Sell on Amazon in Europe: Where Do You Start? 
To guide you through the entire process, we've compiled these step-by-step instructions on how to sell in Europe on Amazon.
Step 1: Pick your European marketplace
Amazon has several marketplaces in Europe, including Germany, Spain, Italy, France, and the UK, as the largest ones. Although you can leverage one selling profile for all markets, you need to choose one as your home marketplace. It will also help you determine the number of logistical and legal steps. 
To make the decision, ask yourself the following questions:
Where are you going to distribute the majority of your goods from?

Which country will provide you with the best starting environment regarding competition and demand?

Which country will provide the best logistical benefits regarding tax, customer service, and shipping?
While selecting your home marketplace, you must consider each state's tax and legal implications and fulfillment options. Nonetheless, your research work is just starting once you narrow down the home marketplace.
Step 2: Analyze legal obligations
While selling in Europe, there are a number of legal obligations to keep in mind, generally as well for every state. These include:
Customs regulations, fees, and laws

VAT implications

Consumer rights

Intellectual property rights

Commercial invoice obligations

Product сompliance

Labeling and marketing laws

Health, safety, and environmental requirements
As you may see, there are many things to consider. We recommend hiring a lawyer specializing in international trade law as well as third-party shipping and accounting agencies to assist you with registrations, customs, and VAT. If you only have a few items you wish to start selling on Amazon EU, forking out budgets for the latter might be too steep.  
Step 3: Study your fulfillment options
The next step is to research AMZ Europe's fulfillment solutions and decide on the proper one for you. If you wish to expand your business to Europe, there are two main fulfillment methods: FBA and FBM. Here is a brief summary of each.
Amazon EU FBA fulfillment
The platform provides three FBA options in the EU: MCI (Multi-Country Inventory), Pan-European FBA, and EFN (European Fulfillment Network). Each of them has its perks and drawbacks. Your choice will depend on the budget, resulting distribution requirement, and selling goals. 
Whether shipping yourself or employing a third-party shipping agency, you can save time and costs by dispatching bulk to FBA rather than paying customs on smaller stock amounts.
Amazon EU FBM fulfillment
 You might be familiar with FBM (Fulfillment by Merchant) if you sell n your current AMZ US marketplace. This solution is also available for Amazon Europe merchants. It means that you either deliver from your current state or Europe with third-party distribution and fulfillment centers.
Step 4: Apply for VAT and EORI numbers
As soon as you decide on your home AMZ marketplace, research your legal obligations, and decide on your AMZ EU fulfillment approach, it is time to register for your VAT and EORI numbers. An EORI number means your Economic Operator Registration and Identification that applies to FMA merchants that enable them to sell goods into the EU. Unless you have lower profit margins, VAT numbers apply for FBA and FBM merchants to help add the necessary consumption tax to each product you sell.
If you start selling in only one state, you should register for VAT in that state from the beginning. However, as you expand, you might need to apply for VAT in many Amazon EU countries.
You also cannot afford to mess with the pricing. You need to ensure the proper VAT is added to the proper goods in the state you are selling to. We recommend you consider services like Payoneer to help you manage VAT payments (and worldwide selling).
Step 5: Analyze and pick your payment options
When running your business in Europe with Amazon, you should consider how you will get payments. You can either use the platform's payment services, which will pay you into your home country's bank account or payment apps and online transfers like Payoneer or World First. Payoneer delivers bank accounts in EUR on your behalf. However, world First can lead to a loss of profits from currency exchanges. Instead, Payoneer will provide you more flexibility with getting payments as it indicates not having to launch a separate bank account in each country you sell in and helps you manage your VAT transactions abroad.
Step 6: Price your goods for Amazon Europe
 Then, you will have to consider your product pricing for the EU market, as it comes with a bunch of extra fees, such as VAT, customs, outbound shipping, and fulfillment (FBM or FBA) commissions. A good AMZ tracking service like SellerSonar will help you follow price changes on your product listings and ensure you are always suggesting the best option for customers.
Step 7. Mind language barriers
You can add all the American goods to the European markets via AMZ's Build International Listings. The tool allows you to list all the items and update your prices. The only important issue is that your listings are automatically translated. Yet, we recommend using native translators to ensure high-quality translation and avoid losing sales and conversion because of some misunderstandings.
Step 8: List your goods on Amazon Europe
The final step is to create product listings on AMZ EU marketplaces and get your business going. When you are listing goods, you can:
Manage every channel separately, list goods per channel, and still have AMZ handle each state's stock. 

Manage channels together – listing your goods in one state and then using AMZ features to list your goods in all markets and edit the pages, if necessary.
Don't forget to optimize your Amazon product listings with SellerSonar for each marketplace!
Selling on Amazon Europe from the USA: Final Thoughts
Growth is everything to your brand on Amazon. You might have forgotten that there's a huge world out there, meaning you can sell on emerging and new-to-you marketplaces like the EU. Working in another country might be intimidating. However, you will have everything you require to succeed with the proper resources and tools. 
If you want to master your Amazon selling strategy in the EU markets, SellerSonar will help! With the intuitive dashboard, caring customer support team, and in-depth analytics and reports, we help AMZ merchants track their listings and protect sales. Register for a free 29-day trial to get started.