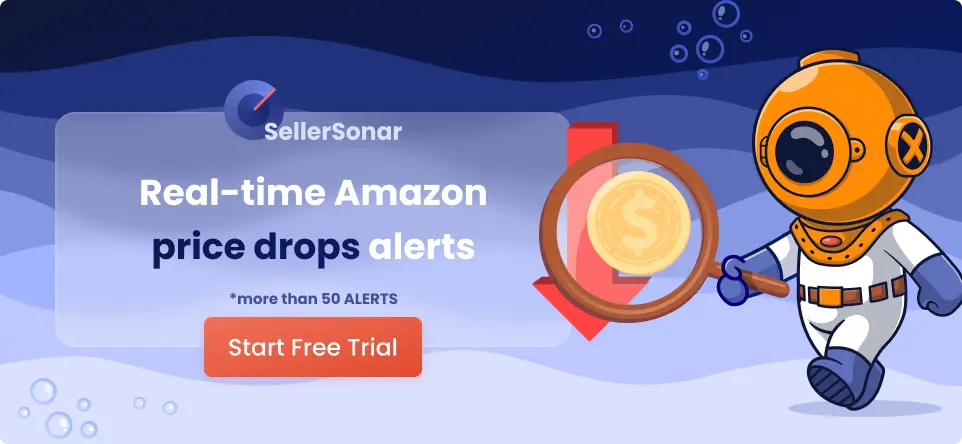 Whether it's a long weekend or spring cleaning, making you deep clean your home, decluttering will be a crucial part of the process. You can opt for recycling some things, while some might go in the donation box. Of course, you may also arrange a yard sale, but the pile of unused devices gets you a much better price on Amazon.com!
Throwing electronic devices in the trash is harmful to the environment since the tech market rapidly produces updates and new versions. So are there any safe methods to sell your old phones gathering dust in the drawer?
The Amazon Trade-In solution comes to the rescue! This program helps clients to send thousands of qualifying items in exchange for a special gift card they might use on the platform. In addition, upgrades to new Amazon.com devices are eligible for some discounts. 
So, what is Amazon Trade-In? Is this program worth using to get rid of unwanted electronics? Let's break it down in our Amazon Trade-In review and find out.
What Does Trade-In Mean on Amazon? 
Amazon Trade-In allows you to ship items you do not want anymore to Amazon, free of charge. Instead, the marketplace sends such things to third-party sellers registered with Amazon.com that need them. In turn, you will get credit on your account in the amount of the value the merchant who wants the offers of your items. 

A few aspects to take into account about Amazon Trade-In:
You are to be 18 and older to take part in it.

The products you

trade in

cannot have been purchased from Amazon.com or one of its third-party sellers.

You need to ship items from an address in the USA.

The products you are going to trade in must be the same as what Amazon.com has in its product database.

The products you trade in should meet the item condition requirements outlined on the

website

. Items should work properly and cannot have missing parts or be damaged.

The products you trade in that do not follow the above criteria will become rejected. If applicable, you might return them within a couple of weeks at no charge.

If the product you trade in comes with an internal information storage device (like a video game console or hard drive, for instance), all data will be deleted when the platform gets it. It's to ensure that users' privacy is secured.
What Can You Sell Under the Amazon Trade-In Program? 
Some of the products users may exchange for an Amazon gift card under the Trade-In program are given below:
Gaming Equipment

Amazon Devices

Books

Tablets & Laptops

Video Games

DVDs

Cameras

Bluetooth Speakers

Streaming Media Players

Wireless Routers

Headphones
In addition, some of the Amazon products eligible for Amazon Trade-In include:
Echo

Kindle E-readers

Fire TV Devices

Fire Tablets

Apple AirPods Pro

Ring Home Security Systems

Roku Streaming Stick

Oculus Quest 2

Super Mario 3D All-Stars 
Feel free to check the full list of eligible products on the Amazon trade-in store page.
How to Submit in Amazon Trade-In? 
Visit the Amazon

Trade-In

page.

Check the list of eligible items in the store, for example, the

Amazon Trade-In console

. If you didn't find the item you're searching for, try to use Find more items.

Choose the products of your choice and pick your thing condition. 

Enter the necessary information before submitting your Trade-In. 

Amazon displays the shipping information for you to print and add to the package.
Upon receiving, the marketplace representatives examine your products to ensure their condition fits the description you provided. Usually, items in perfect condition will get more money in Amazon gift vouchers, whereas products in poor condition get chances to trade at a lower value.
Amazon.com won't approve the trade-in value for your product until the platform gets your trade-in. If there're any alterations in the trade-in value (TIV), the marketplace might choose to get in touch with you for other instructions or may cancel the trade-in and send the notification to you about it. Once the platform agrees with the condition description you provided, you will get the amount credited to your Amazon profile in gift cards. 
Before dispatching the item, you have to ensure that the personal information on your device is backed up. As mentioned before, Amazon.com deletes the information on the item upon the acceptance of the product to ensure client privacy.
How to Trade-In on Amazon: Key Things to Remember
Amazon's trade-in program is currently available in the United States. 

This program helps users trade items for up to $1800 in a separate transaction. 

Note that Amazon.com reserves its right to delay payments for your item up to 25 days from its receipt. 

You may select to cancel your trade-in at any time in your process. (Nonetheless, you might be charged if you opt for the instant payment.) If you wish to cancel, sign in to your Amazon Trade-In profile, choose your order number, and click on Cancel. Amazon.com will deliver your item back. Whether you determine to submit for a Trade-In or cancel it, you will have to pay nothing. 

The platform insists that clients need to remove all the information from their gadgets and other devices. They should be de-registered from the cloud and unlocked before being packed and delivered to Amazon.

Make sure you follow the conditions and terms before going ahead with the procedure. 
Is It Worth Participating in the Amazon's Trade-In Program?
The Amazon Trade-In feature is tempting for loyal platform fans if they follow all instructions, do not mind getting an Amazon gift voucher instead of money, and are satisfied with their device, almost probably being degraded. Amazon.com is a more famous name because they hold all those fulfillment inventories.
On the other hand, some people believe that the risk isn't worth it. Numerous different options are available that provide top dollar trade-in deals and can boast thousands of happy customers.
We considered the pros and cons of each to check how they compare. 
Advantages
You might get a quote conveniently and fast online.

You can use in-store trade-ins in many locations.

It's free to dispatch your gadget.

There're plenty of eligible devices.

The platform accepts broken and cracked items.

The program gives fair pricing for electronic devices.
Disadvantages
The feature does not offer cash; instead, it gives Amazon e-gift vouchers.

Damaged phones have extremely low value for resale.

The solution does not always correspond to the price of the competitors.

It has a long history of client complaints, including gadgets damaged during delivery.

It provides features that can be useful but are ultimately harmful to customers' interests, such as the opportunity to obtain a lower trade-in value.

As a third-party company manages Trade-ins, contacting clients and ensuring good service is challenging.
That's all for our Amazon Trade-In program review of now. However, if you wish to make a swift Amazon purchase and need some rapid money, the Amazon Trade-In solution might be ideal. It offers a straightforward way to make some cash by exchanging products that you no longer utilize. Furthermore, it's convenient for everyone as one needs just a couple of minutes to submit a trade-in.
Thus, it might become an excellent way to get some extra cash for future purchases on Amazon.com while decluttering around your home and getting rid of items you do not need or want. Or even generate some money to invest in your Amazon business. If you decide to sell more products on the marketplace and earn money, keep in mind to use smart seller tools for your convenience. For instance, SellerSonar can put your Amazon listings monitoring on auto-pilot. 
Register now and benefit from our free 90-day trial!