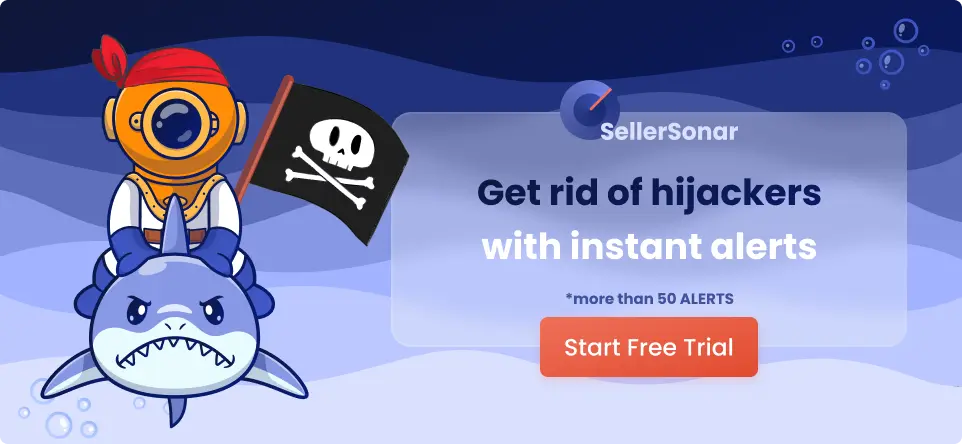 The first thing clients do when choosing whether to purchase something online is to check the product reviews. A quick study of the most recent testimonials can tell you much about whether an item is worth your money.
Unfortunately, some dishonest merchants commission favourable testimonials to mislead shoppers into buying their second-rate products. Unfortunately, this deceptive technique means consumers often waste their time attempting to return the defective item and even lose money in some instances.
So is it possible to check which feedback on Amazon can be relied on? Which reviews on the platform are fake? 
With fake feedback becoming increasingly more significant, merchants on AMZ need to monitor and analyze their and other sellers' product reviews. Nevertheless, it might be difficult to tell the difference between genuine and illegitimate reviews. This article covers how to scan your company's reviews on Amazon using a review checker. So let's delve a bit deeper. 
What Is Amazon Review Checker?
Most product reviews in the marketplace are genuine. Still, recent research claims that almost 42% of feedback on all review websites is bogus.
It won't be worth your time to inspect each Amazon listing for a fake review. That is why you should use an Amazon fake review checker.
Such online tools are dedicated to singling out suspicious feedback on the platform. Once you enter an AMZ URL, the service will reveal all the shady testimonials. Once you spot fake feedback on your listings, you can work with it immediately.
So, an Amazon review analyzer can help you save your genuine clients from a poor shopping experience. Besides, it will also safeguard your reputation in the digital world.
Why Customers Trust Amazon Fake Review Checker?
Besides the abovementioned points, merchants must concentrate on client satisfaction to enhance their business. It's one of the crucial metrics that entrepreneurs should understand. It is where an AMZ review checker comes into the picture. Happy clients leave positive feedback on the platform. However, it would help if you also addressed the negative testimonials.
Negative feedback ruins your product rating and sales and negatively impacts your brand. Therefore, you need to monitor your reviews with the help of an AMZ review analyzer or checker tool. You can see why the shopper is unhappy with your item or his pain points by following negative reviews. It makes it easier to fix the problem and increases your customer satisfaction. Moreover, in the best-case scenario, you may turn a poor testimonial into a positive one.
Do You Really Need to Check Amazon Reviews with Additional Software?
Whether fake customer reviews have duped you in the past or you simply wish to do your due diligence, this tool can be a huge help. The top AMZ review checkers give you targeted and accurate data to enable you to make the best choices and protect your listings from bogus feedback.
When a fake Amazon reviews checker is worth using:
You are an Amazon merchant: If you are using an Individual or Professional plan, you must distinguish honest Amazon reviews from fake ones. Thus, you will be able to make your analysis to check what individual clients are searching for. This tool also helps you investigate negative feedback, decide whether it is fake, and take appropriate actions if your competitors try to decrease your score.

You purchase everyday personal-use goods on AMZ: If you like to buy everyday items online, using an Amazon

fake review checker

may save you a great deal of frustration and money. If an item has many fake testimonials, you can reasonably consider it will not be a suitable buy.

You love recommending goods to your family and friends: Do your friends and family members turn to you for goods recommendations? If so, you will wish to ensure the merchandise you recommend is good. An Amazon review checker may assist you in this pursuit.
When an Amazon reviews checker may not be for you:
You do not have resources for additional research: Carrying out product research might be time-consuming and expensive. Whether you are late to market or have used up all the available budget, an Amazon review checker might not be the best fit.

You are not worried about your item's overall quality: Regardless of the particular reason, if you are not concerned about an item's general quality, a review checker tool is not for you.
Best Amazon Review Checkers
This software is a product review checker that explores testimonials with various tests to come up with a rating founded only on real reviews. ReviewMeta aims to spot and delete 'unnatural reviews' operating algorithms and data and demonstrate what unbiased buyers think of an item.
Using ReviewMeta is straightforward: enter an Amazon link and press Go. The tool will produce an Adjusted Rating of testimonials from only legitimate customers, with the fake feedback filtered out.
It will also deliver the percentage of bogus client testimonials with a Report Card with the number of valid unverified orders and suspicious shoppers.
Fakespot promises to assist users in identifying and avoiding shady merchants who use fake customer reviews. This software uses AI technology to spot suspicious activity by checking millions of product reviews.
It's simple to find out how authentic a product's client reviews are — enter a link in Fakespot's analyzer, and it will give a review rate between A to F, depending on the authenticity of the client reviews. It will also recalculate an adjusted rating, excluding the fishy ratings.
TheReviewIndex spots suspicious patterns in product testimonials using neural networks and crawling data to produce insights.
To utilize TheReviewIndex, fill in an AMZ product URL and use Summarize. The service will deliver an Overview with a 1-10 score and a Spam Test result of a fail, warn, or pass. Besides, the Review Summary includes a convenient feature that groups feedback by categories like Reliability and Price and whether the testimonials were mainly positive or negative in this category.
The Spam Test notices abnormal reviewer behaviour, for example, if there are many reviews from new Amazon users and how active they are in the marketplace overall.
All markets are included in this tool, making monitoring international testimonials and other information from other parts of the globe simple. It also provides an auto-translation feature so that you can comprehend what clients say regardless of what language they may be writing it in. However, this software is not meant for consumers or the general public. Instead, it concentrates on bringing better service to those developing mobile apps.
Using this service means you will be able to make better business decisions and identify exactly where to make changes to your internal processes to help clients better. You will also be able to find bugs much more efficiently to ensure a smooth experience for all of your clients. Besides, this tool allows a more personal connection with customers, has powerful integrations and can measure your overall effectiveness.
If you wish to grow your rankings, this service was built specifically for you. It will also allow you to keep the seller rankings you work so hard to develop by delivering a slew of features for the owners of Amazon businesses. This tool is not necessarily designed for general buyers. Instead, it is created for Amazon merchants trying to keep a handle on their rankings and reviews.
AMZ Tracker presents a free 7-day trial to help you understand whether this system and service will work best for your brand or not. It delivers you peace of mind and enables you to make informed decisions. Besides, it offers a 360-degree selling strategy that includes all the significant factors you should consider when it comes to client service and support, especially regarding making your goods even better.
Amazon Fake Review Checker: Final Thoughts
Making clients leave genuine Amazon feedback is challenging and does not guarantee positive testimonials. However, the marketplace is making numerous efforts to impede fake reviews. Unless AMZ puts this issue under control, fake feedback is only going to flourish. Such bogus reviews are harming the companies which are playing by the rules. Thus, you need to examine your product testimonials on Amazon as a merchant. An AMZ review checker would help you easily differentiate between legitimate and testimonials and should be used to learn your client's thoughts. 
Strive to get more positive feedback? Then check out SellerSonar! It's a tool that notifies you of all the crucial product changes that can damage your business on Amazon to help you deal with the issues promptly. In addition, it allows merchants to track reviews, monitor keyword rankings and BSR history, calculate profit margins, and spy on other sellers from one easy-to-navigate dashboard. 
Register for a free 29-day trial to boost your sales and maximize profit!
FAQ
What is an Amazon review checker?
How does an Amazon review checker work?
Why is using an Amazon review checker beneficial for sellers?
Can an Amazon review checker guarantee 100% accuracy in detecting fake reviews?
Is there a specific Amazon review checker tool or service you recommend?