Black Friday and Cyber Monday offers have come and gone, which indicates Christmas deals have officially started from your favorite online retailers, including Amazon, Best Buy, Target, Walmart, and more. The Christmas sales event is one of the last chances of the year to score record-low costs on tech gadgets, clothing, toys, home appliances, and beauty items.
At the same time, Amazon after-Christmas sales are a great moment for sellers to keep their sales trend going and liquidate excess stock. Not only that, but it will also help FBA merchants to kickstart the new year ahead of the game.
It is only a matter of preparing for post-holiday sales. To help you sell big after Christmas and outperform your competitors, we've created this guide on Amazon day-after-Christmas sales and standout deals.
So, let's get started.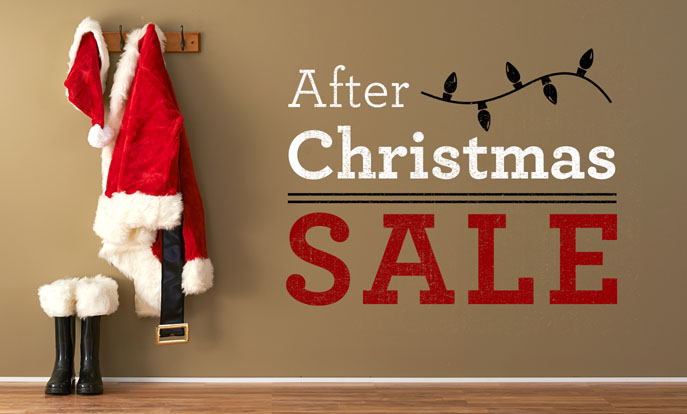 What Is After-Christmas Sale?
When do after-Christmas sales start? We have seen after-Xmas sales begin well before the holiday itself. In fact, in 2018, the first after-holiday sales we noticed popped up on December 21. However, during the last couple of years, retailers have shifted their starting dates. Since 2019, the sales have started on Christmas Day or immediately the day after, living up to the name.
In 2022, we expect after-Xmas sales to begin on Monday, December 26. Thus, it is recommended to start keeping your eye out the week before in case the platform decides to roll out some offerings early.
How to Prepare for After-Christmas Sales? 
Let's start with specific Christmas products. We will be dispatching our last shipments of toys and decorations on December 14 because some time is needed to process the cargo, send it to Amazon, sell it, and get it delivered to the client. So it'll most likely be delivered just before Xmas.
After December 25, sales of toys and decorations will slow down greatly, so you need to try and have just the proper amount of such goods in inventory that will sell for the holiday. Otherwise, you risk being faced with overstock that might take a while to sell and end up moving for a lower price due to merchants striving to get rid of inventory.
If you're going to get genuinely prepared for after Xmas, you will have to get stock already there to begin selling. And so these are what we've learned from experiencing Q4 into Q1.
It's crucial to diversify your merchandise. So let diversification be the keyword of this article.
To stay successful in the marketplace all year round, you should be selling in several niches because the trends vary throughout the year. So if you get access to all niches and can source these goods, then this is what we would recommend attempting to get in for after-Christmas sales on Amazon— any products to do with fitness.
Fit bits, yoga mats, healthy eats. Anything like that will sell like hotcakes in January when we all make our New Year's resolutions.
In addition, grocery is the main niche to get into as such products sell all year round. Also, toys may still sell at this time as shoppers get the impression that pricing will come down after Xmas. Just do not go as deeply and check your sales stats from the previous year.
What Are Customers Looking for During After-Christmas Sales?
Holiday decorations
When customers think of the best sale after Christmas day, holiday decor might be the first thing that occurs to their mind, followed in a close second by seasonal candies. And with good reason, to tell the truth— the day after a holiday is the most suitable moment to pick up goods related to the said event due to the large discounts.
Winter clothing
When new winter clothes hit the shelves, it's priced at the top of the range and barely work the way down as winter comes. Many shoppers are trying to plan a year to save on their winter clothing. When sellers turn over their merchandise for the new season, January and July are the two times of the year. It makes January an excellent time to purchase next year's winter gear for yourself and your kids.
Small gifts and toys 
When the holiday is over, merchants are left with an excess inventory of toys, cosmetic sets, spa gift baskets, and much more. Such products are quickly transferred to the clearance bin to make space for regular goods again.
Fitness items
The fitness market runs contrary to the logic of setting higher prices during periods of high demand. That is because the demand for fitness products after Christmas is fragile. After all, it hinges on one tradition. Most individuals make New Year's resolutions to lose weight and get in shape. The sellers and gyms know this, and they capitalize upon our great intentions by running sales on fitness equipment, gym memberships, and video workout after the first of the year. Although everything from treadmills to exercise balls can be purchased cheaply in the new year, there are even greater deals in the used market. 
Food
These goods are in demand year-round. However, the type of food that is in demand changes dramatically after the holidays. So experts say that after Christmas is prime time to scoop up some great deals in the grocery aisles.
Wine, cheese, seasonal flavors of goods, and baking supplies are all on the way out. Grocers clearance a lot of what is left from the Christmas season to make way for the healthy eats everyone seems to enjoy in January.
Consumer electronics
Black Friday may have some great electronic offers, but you can find sales that are just as good or better after the New Year. The International Consumer Electronics Show is held every January and displays new models and products. Sellers know that these new models are on the way. So they strive to unload last year's goods and free up shelf space.
Final Thoughts
Do not slow down your sales after Christmas day. It is better to keep the momentum going even after your Q4 selling events. Regard it as your holiday clearance time. You will make room for new inventory and keep your clients engaged for more sales next year.
Do not forget to optimize and monitor your product listings when making your sales. We have jam-packed  SellerSonar with a variety of features to help you maximize your earnings on each sale and protect your business in the marketplace. Check out for a 29-day free trial. No access to your Seller Central or credit card is needed.