Are you ready to make some mad bank during the next notoriously lucrative Black Friday week? If you're struggling with the proper Amazon Black Friday strategy, you've come to the right place. This post is for everyone looking for last-minute selling tips to enhance AMZ sales this season. So read on and arm yourself with must-have practices!
What Is Amazon Black Friday Sale? 
Black Friday is a famous holiday sales event that takes place on the Friday after the Thanksgiving holiday. 
Last year, Black Friday online sales hit an impressive $8.9 billion, with nearly 90 million Americans buying online. 
‍These days, many brands, both small and large, provide Black Friday deals like free shipping and discounts. On Amazon, it's one of the greatest sales events on the calendar. 
As an AMZ merchant, to provide Black Friday deals, you should meet the following criteria: 
Your product should be available for AMZ Prime Shipping.

Your product should be new.

Your product should have no rating or at least three stars.

Your product shouldn't be offensive, inappropriate, or restricted.

Your product must follow AMZ customer review and pricing policies.
When Do Amazon Black Friday Deals Start? 
In 2022, Black Friday falls on November 25th, right after Thanksgiving. 
However, the sales week will start on November 23rd and finish on November 30th. The Monday after Black Friday is called Cyber Monday, which falls on November 28th this year. 
Just like Black Friday, companies offer discounts to clients across different goods and services. 
As an Amazon merchant, it's crucial to prepare and benefit from this season's sales to grow sales and increase revenue on the platform.
Amazon Black Friday Deals: 10 Tips for Sellers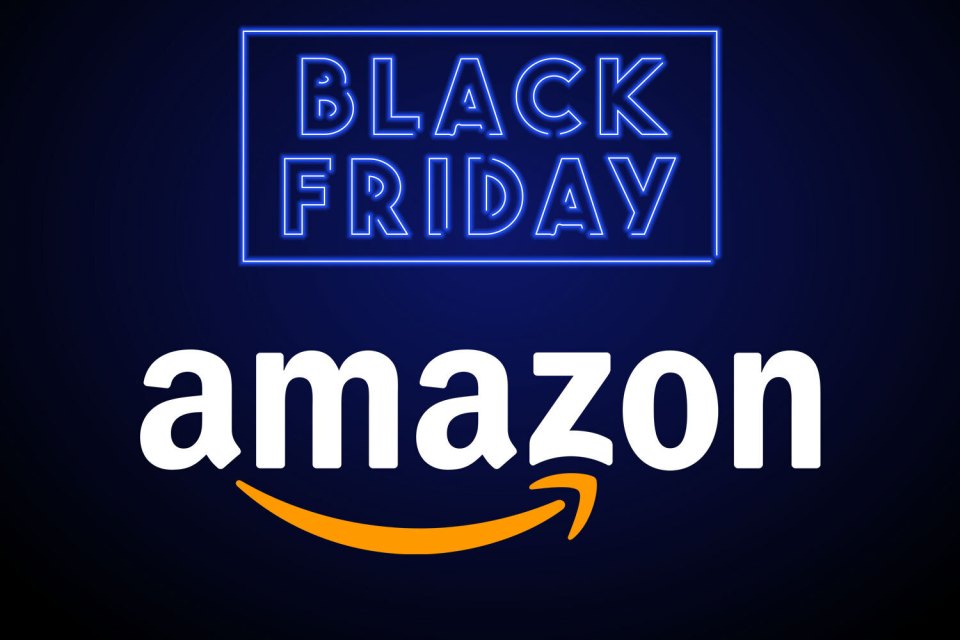 Merchants know what a pain in the rear it might be to sell in Amazon's marketplace holidays: there are so many issues to take care of. And then, when Black Friday and Cyber Monday roll around, merchants are usually poorly equipped to manage the influx of traffic. 
With the essential tips below, you can succeed on the platform during the upcoming holidays.
Use past statistics to make more informed decisions
Take a good look at your AMZ Black Friday sales for the last 1-2 years. Then, utilize that data to make strategic and smart decisions for sales this year.
There's a whole world of data on the platform's sales dashboard. You should find the right set of data to make informed decisions. Such as:
Examine your sales data for the last few months and the last year or two. 

Spot the best-selling items in your portfolio as well as in your category.

Identify the peak sales days and goods that have the potential to perform well. 

Look at your competitor's data and research metrics such as rankings, keyword positions, search volume, and CPC rates. Target your top-converting search terms in your product listings and PPC campaigns. Feel free to use SellerSonar to track your competition.
You need to cover all the bases when it comes to Black Friday selling strategies. Ensure you set Amazon Black Friday alerts for essential metrics.
SellerSonar will help you stay informed about critical product changes in the marketplace. You will be notified as soon as the price of the monitored product changes, it loses the Buy Box, and so on. Staying prepared is critical for holiday sales. 
Be savvy about sourcing goods
After your research, it is time to source your goods.
If you're worried about how purchasing goods for Black Friday will impact your cash flow, you might negotiate with suppliers, especially when you have a longstanding connection with them. You may ask for a discount on larger orders or negotiate more favorable payment conditions, such as a smaller deposit to pay before shipment.
When sourcing goods from abroad, it's also worth considering the currency's value in the state you are purchasing from. If your currency is worth more to the merchant, think of asking for a discount. 
Stock up on your inventory for higher demand
Brands often see massive growth in sales on Black Friday. In 2021, some companies saw 545% more orders on Black Friday than the average day the previous month. For Amazon merchants, more buyers mean more products to stock. So compile a list of your most popular items and expect even higher demand for those products to ensure enough stock is available for Black Friday.
Also, remember to keep your merchandise quantities up to date in AMZ Seller Central. The last thing you wish to do is list products as "available" when they are not, which can leave you with a bunch of disappointed clients.
To stock up on your products for Black Friday, you may even consider working with different supply chain professionals who can guide you with everything from vendor management and procurement.
Be prepared to provide exceptional client service
Most of your Black Friday buyers might be first-time clients. Therefore, it is the perfect chance to deliver exceptional client service to entice them to return and buy with you again.
Excellent customer service might be as simple as providing prompt (if not instant) replies to their questions. You may also go one step further by dispatching out personalized "thank you" messages with each shipment. However, to really go the extra mile, try providing expedited shipping or gift services.
Remember: If you are not prepared, a huge spike in holiday sales might come at the cost of proper customer service and ruin your reputation. So be ready to allocate extra resources there if needed. You may even utilize an AMZ virtual assistant to help you manage your increased client service needs during the holiday shopping season.
Optimize your product listings 
Though the platform doesn't allow words such as 'sale,' 'deals,' 'best,' etc., in your product listings, you may still get your goods optimized for holidays. Just update the titles and descriptions with relevant keywords such as 'party decor,' 'gifts,' etc. 
You can use the SellerSonar tool to identify high-ranking keywords from your competitor's product pages and add them to your listings.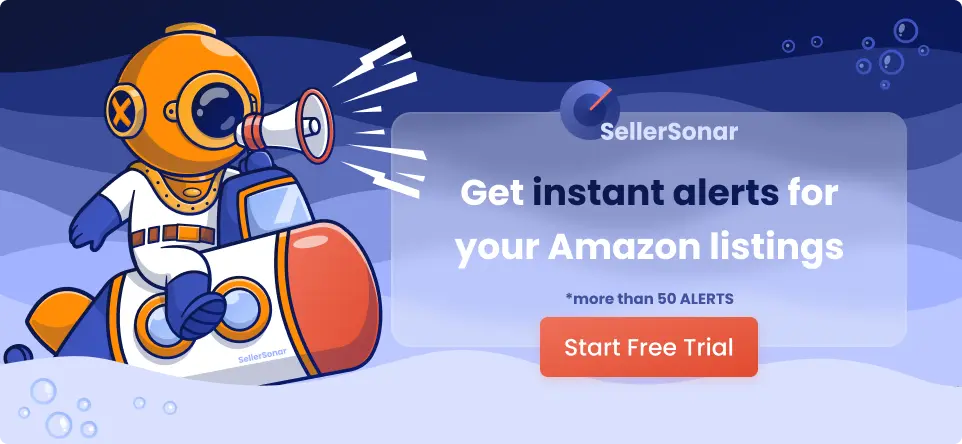 Besides, optimize your product listing description with Amazon A+ content to make it holiday friendly. It will grow your conversion rate.
Throughout November, publish on Instagram, Facebook, Twitter, Pinterest, and your company website (if you have one) on the days leading up to your best Amazon Black Friday deals. Do not overload visitors with content. However, posting a few days before and on the Black Friday days will help bring traffic to your AMZ store.
Do not be shy to market your sales, and ensure to use the proper hashtags where appropriate. Think beyond the box and don't use the simple hashtags of CyberMonday and BlackFriday, which have around 10 million posts. Utilizing those will not help your posts stand out at all. Instead, be strategic and add more unique ones with 10,000 or fewer publications.
Here are some relevant hashtags for Black Friday and Cyber Monday that sellers can copy and paste for their posts: BlackFridaySpecials, BlackFridayGiveaway, BlackFridayAmazon, BlackFridayDiscount, BlackFridayOffers, BlackFridayMadness. Use them and whatever tags are appropriate to your Amazon store and brand.
Provide free shipping
Buyers flock to AMZ because it is convenient, so you need to avoid putting obstacles in their way. During Black Friday, when customers are likely to purchase several goods online, all those shipping charges can be off-putting. Providing free shipping might just give you the competitive edge you need over other sellers. Amazon states free shipping may also improve your chances of getting the Buy Box.
Consider coupons and lightning deals
Companies increasingly turn to coupons, giveaways, and lightning deals to drive traffic and produce brand awareness. It is in your best interest to release coupons and discounts when the demand and timing are right. With so many methods for creating sales, coupons are a worthy opportunity to stimulate sales and attract customers' attention. Still, they need investment in effort and time upfront to get an effective result.
Grow advertising budget
Usually, Amazon has been known as a destination for buying products. Now, AMZ is becoming a true destination for lead generation. Within an effective Black Friday strategy, content marketing is important and lucrative for those brand owners who know how to use it for their own marketing needs. Thus, it is crucial to make it work for your company and utilize the right AMZ policies and techniques to pay off. When advertising and marketing your Amazon store, ensure you employ the right methods and strategies to make the most of your increased budget.
Ask for after-sale reviews
Feedback will improve your business, build trust in your AMZ store, and see you through future Black Friday and holiday season events. Moreover, positive feedback gives you more justification to charge more for your merchandise. It might be the difference between you getting a sale over your competitor selling a similar item with less-than-stellar reviews.
Use SageMailer to automate the process of review and feedback generation. The tool utilizes the "Request a Review" button in Seller Central, so it is safe and 100% compliant with AMZ rules.
Amazon Black Friday Sale: Final Thoughts
The holiday season may be competitive and hectic for merchants. However, it also brings many opportunities to maximize your profits.
Following our top tips for a successful Black Friday and Cyber Monday in the marketplace, we will smash sales and outperform your competitors! If it sounds overwhelming, don't fret. We will be happy to help you boost your Amazon Black Friday marketing strategy. 
Register for a free 29-day trial and benefit from listings monitoring now!