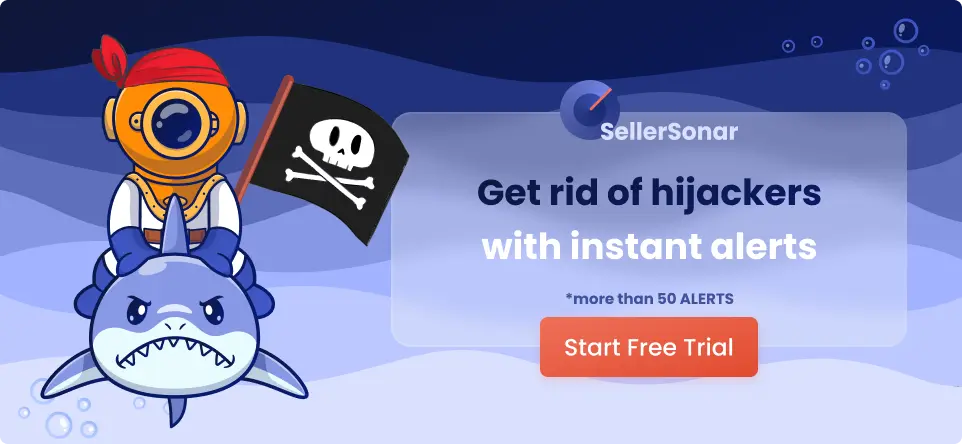 It's no secret that Amazon is a very crowded place. So when a brand owner launches their product and wants to make it visible to shoppers, they often feel like they are between a rock and a hard place. However, there is a remedy to it.
More often than not, your potential customers are caught by the rich, colorful product pages. Content is king. Meanwhile, messy product pages with fuzzy pictures are sales killers. Therefore, creating a clean and simple-looking listing with large lifestyle images, multimedia, and other features gives brands a competitive advantage.
Amazon supports brands. The marketplace offers them many marketing tools to help promote their branded products. A+ content on Amazon is one such tool. It helps your brand stand out.
It is because the Amazon A+ page contains enhanced features compared to the standard plain-text product page. For example, you can add several modules telling your brand story and place large lifestyle images and videos. Also, you can upload manuals and comparison charts. It allows proactively answering customer FAQs. On top of that, detailed manuals reduce negative review rates and returns since shoppers can familiarize themselves with the product in a more detailed way. Statistics prove that using basic A+ pages resulted in an average sales lift of 5.6%.
Read further to find out what is Amazon A+ content and how Amazon A+ pages can help grow your sales. Also, we'll give Amazon A+ listing examples.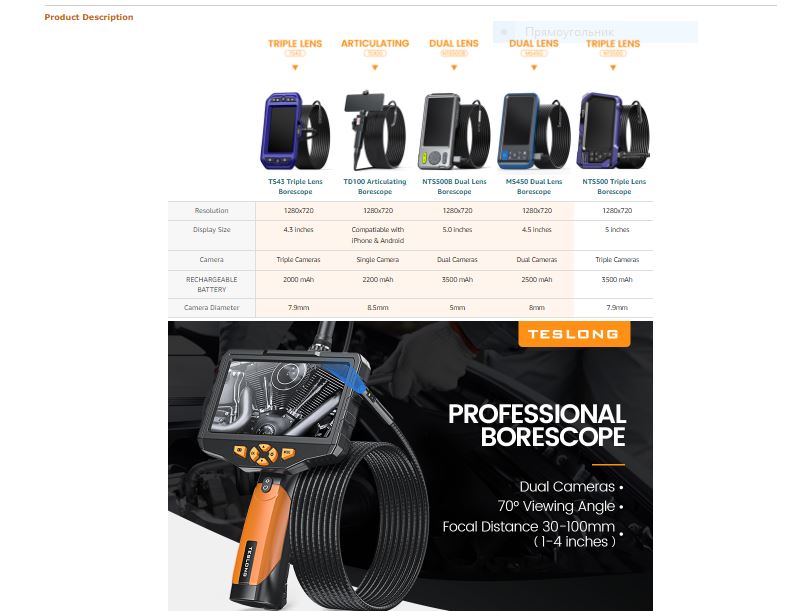 What is A+ Content?
A+ listing on Amazon is a feature that allows registered brand owners to create enhanced product pages.
With this option, brands can include rich texts, images, videos, or brand stories in their listings. On top of that, they can include comparison charts and user manuals.
It allows brand owners to remove their standard plain-text descriptions and add more engaging information to attract more traffic.
Amazon A plus content helps sellers personalize the page information and differentiate themselves from other merchants.
Amazon offers big brands and vendors an even more advanced Premium AMZ A+ content feature, or A++ content. It provides creating interactive materials such as clickable testimonials, expandable FAQs, video loops, and images with a hover-and-click functionality. This option provides 16 extra modules and other special selling tools. Unfortunately, this program is very expensive and open only by invite.
Note: Adding A+ materials for your listing will hide the existing plain-text product description. Therefore, ensure that your A+ includes all the necessary details from the product page section that A+ replaces.
Where Does A+ Content Display?
A+ content appears in the product description section of the detail page. A+ content from retail vendors shows up in the "From the manufacturer" section.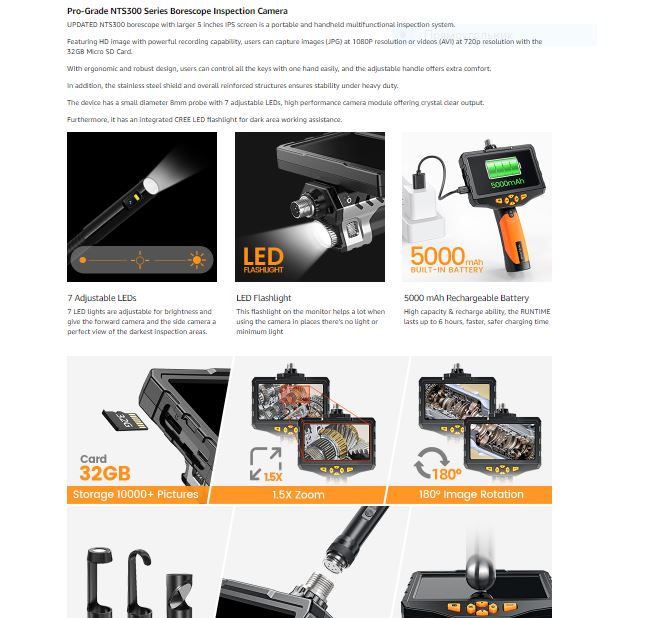 What Does A+Amazon Contain?
The A+ page includes two types of content – an enhanced product description and an A+ brand story. They show up in separate sections on the detail page:
Enhanced product description content
set of modules/layouts for content creation;
custom paragraph headers and images;
enhanced image and text layouts;
comparison charts;
rich-text editor with bulleted/number feature lists.
A+ brand story content
carousel display with the full-screen background;
image and text cards;
links to other products and seller's brand store.
Note: To upload product videos, use "Upload and manage your product videos" in Seller Central.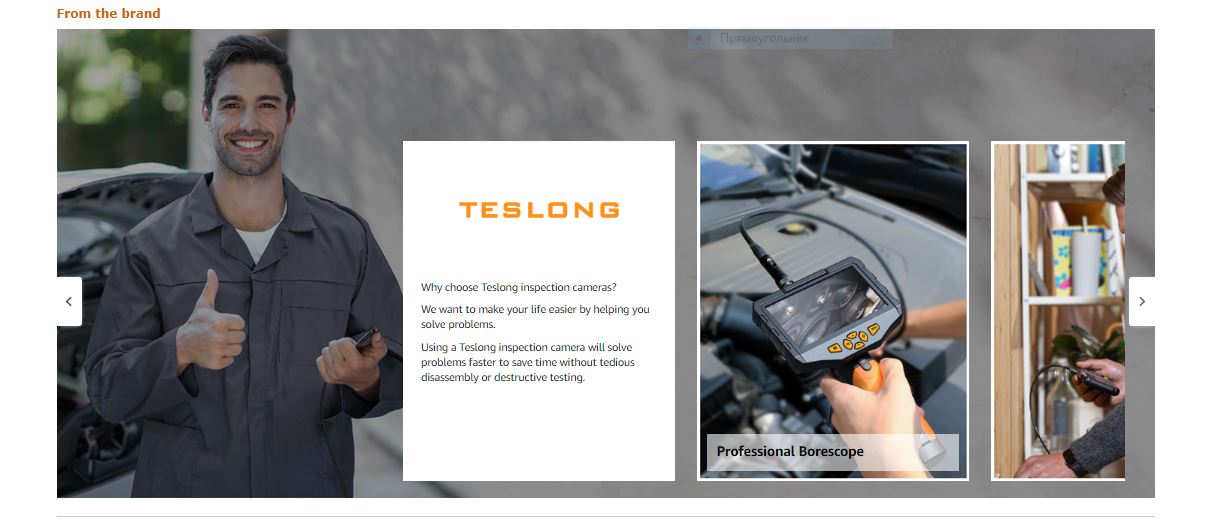 What Can Affect Your Amazon A+ Conversion Rates? 
Now, let's look at the main aspects that influence EBC conversion rates and how to ensure you maintain your conversion rates as high as possible. So without further ado, let's start!
Picture Quality
They say that an image speaks a thousand words. It's especially true for the e-commerce world. Customers are not coming to purchase from a brick-and-mortar shop, so they cannot exactly hold the product in their hands and study it. The one thing they can have for reference is your product photo. 
High-quality pictures help nurture client trust in your brand, and with A+ content, sellers have a chance to add a lot of images. Make the most out of your Amazon information by including relevant pictures with optimal photo resolution throughout the product listing. They allow your shoppers to visualize how the item will improve their lives and stimulate them to purchase.
A+ Design
Design is another primary factor that impacts a landing page's conversion rate. Thoughtfully blending images and text will do the proper trick. Otherwise, including a random design on your Amazon content will, in most cases, damage your conversion rate.
You require a well-thought-out design that is effortlessly skimmable, reflects all your item's benefits, and aligns with your company image. 
Not Following AMZ Best Practices and Guidelines 
The Amazon marketplace is well-known for its scrupulousness when implementing its guidelines and rules. 
When it comes to developing A+ content, sellers need to observe the content guidelines specified by the platform. 
Failure to follow the A+ information rules may result in AMZ pulling your A+ pages or details failing to show correctly on particular devices. It will hurt your conversion rates.
A+ Content Guidelines
On Amazon, there are terms and policies on image and text formatting. Also, there is content you can't use.
Image and text formatting
use image file types .jpg, .bmp, and .png in the RGB colorspace;
apply high-quality pictures;
insert an alt-text relevant to the image;
don't reuse the images from the gallery;
include one brand logo and icons that help navigate;
check text's grammar;
all text should be in one language.
The content you can't use
warranty or guarantee information;
restricted product or program content;
referencing your company as a seller or distributor;
shipping details;
attributions to private figures;
comparing products with competitors (comparison charts should be between the products of your brand);
pricing, promotions, or discounts;
time-sensitive information;
web links or references to off-Amazon;
adult products.
Who Is Eligible for A+ Content?
Actually, A+ content is available to trademarked brand owners enrolled in the Amazon Brand Registry. Also, emerging brands participating in Amazon selling programs, such as Launchpad and Amazon Exclusives, can use this feature.
If your brand but haven't joined the Brand Registry, you can apply for membership. However, to do that, your brand should be trademarked. If it isn't, address the local patent office. Brands can add A+ only to products that are part of the approved brand catalog.
How Much Does Amazon A+ Content Cost?
The A+ feature is free for companies registered under Amazon's Brand Registry Program. A+ Content is also open for the vendors in Vendor Central.
Benefits of Amazon A+ Content
Better product visibility
With an A+ content, brand owners get access to the tools enabling the creation of an eye-catching listing. Large lifestyle pictures and media always help attract shoppers' attention. Also, graphics and multimedia enhance customers' experience. It allows making customer journey exciting thus increasing conversion rate.
Listing optimization
The A+ content is one of the essential components of an optimized product page. Alongside highly ranked keywords and positive reviews, it helps increase ranking and Amazon's Search Engine Page Results (SERP) results. Also, you can personalize your page, and add your brand story. This lets you grow brand loyalty.
Detailed information
Adding structured content allows for attracting the buyer's attention to the most important messages and advantages of the product. You can showcase its USPs, and important features and explain all the necessary details about your ASIN.
Lower return rates
A+ content helps better educate your buyers. User manuals, additional pictures, and videos give a better idea of what they're purchasing. Therefore, it reduces the number of returns. In addition, this helps decrease negative reviews. This is because very often the reason for a negative review is a misunderstanding of the product's features or functionality.
Increased conversions
According to Amazon's estimations, product listings with A+ content generate up to 10% more sales. The clean and colorful content converts better. Additional graphics and videos accelerate the purchase decision process.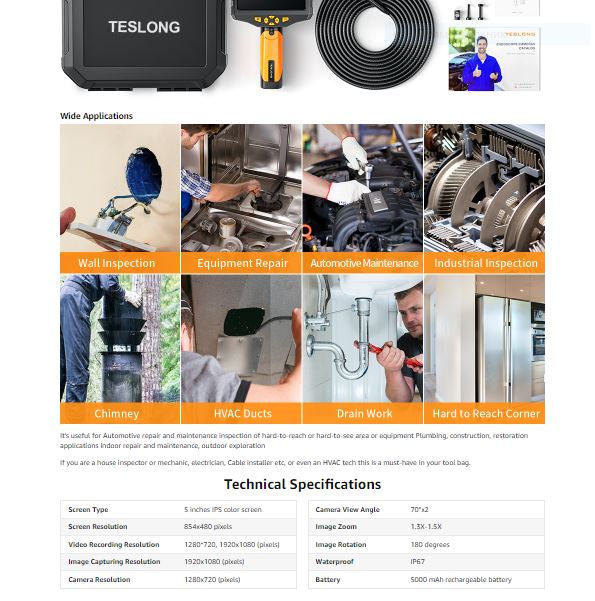 How To Create an A+ Content?
Step 1. Login to your Seller Central account.
Step 2. Go to «Advertising" and click A+ Content Manager
Step 3. Click «Start creating A+ content». Fill in a template.
Step 4. Select from A+ content types of modules, choose "Self-service modules" or "Amazon builds for you". After you've clicked "Self-service modules," enter the product to create the content. Select from a list of the modules. Click the «Continue» button, add the image and content.
Step 5. With "Amazon builds for you" get to a page where you can upload your text and images. Amazon will do the rest.
Step 6. Enter the project name.
Step 7. Design the layout and upload your content.
Step 8. Click the «Finish» button.
After you've submitted the content, Amazon will review and activate your A+ page within 7 business days.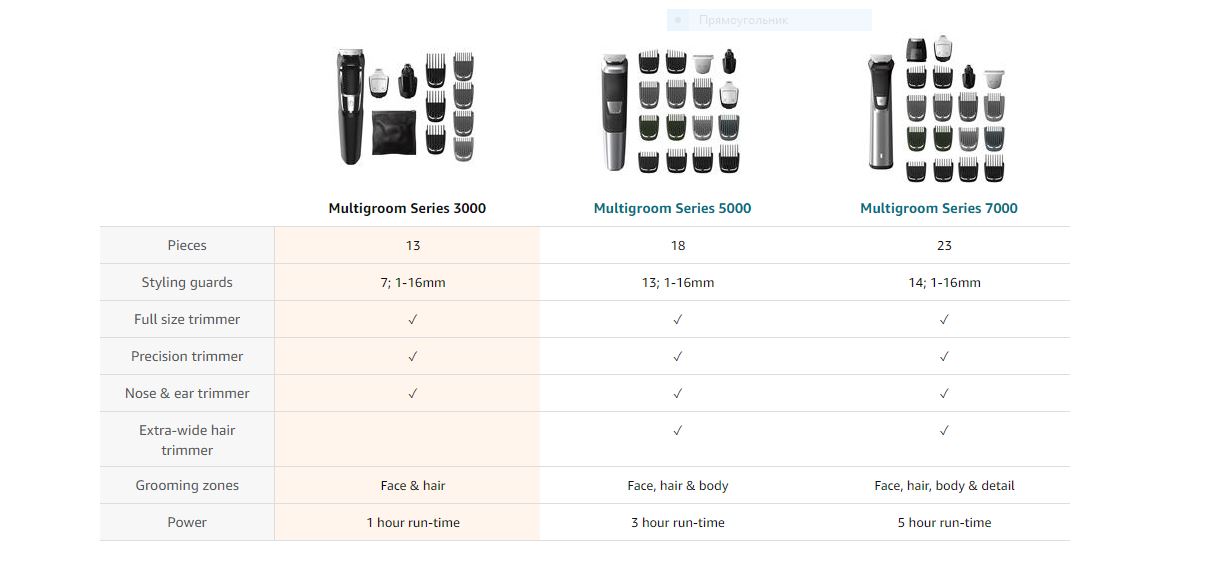 Wrap Up
For a brand owner, launching a product on Amazon and making it stand out is a tricky task. However, Amazon helps brands start and scale their business. To the brand owners, it offers an A+ content feature that helps increase visibility hence attracting more potential customers to branded product's listing.
A+ content allows adding a lot of additional information and multimedia. You can upload large lifestyle photos, include interactive features, videos, and comparison charts. Such a type of clean, structured, and visual content catches the eye of a shopper and takes them on an engaging customer journey.
Moreover, with A+ you can add a lot of additional enclosures to your listing, like manuals. This helps educate customers about an ASIN and reduce returns. In addition, when a shopper gets enhanced knowledge about a product. This results in informed purchase thus they are more likely to leave a positive review.
Though high-quality branded content is extremely important to grow sales, merchants shouldn't forget about their product performance. Amazon monitoring software is an efficient way to stay on top of your sales. SellerSonar offers instant Amazon alerts to protect your sales. With us, you are aware of all listing changes, Buy Box hijackers, new/deleted reviews, keyword rank history, and product suppressions.
Try SellerSonar now. Register for our 29-day trial and boost your incredible journey of running your business on the platform.