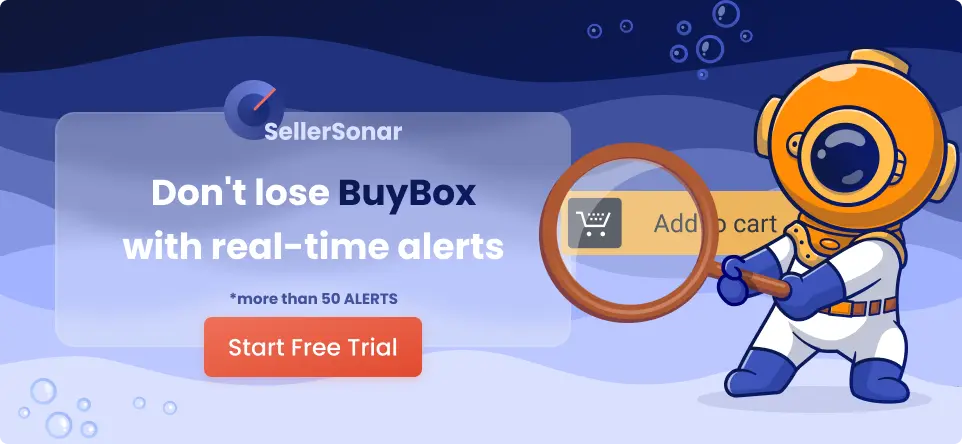 Order fulfillment is one of the essential parts of Amazon sales. Your shoppers expect you to deliver orders without delay and with the best service quality. Taking care of the shipping process can be exhausting, especially for newbies. 
That's where Fulfillment by Amazon comes into play. This service allows sellers to outsource most of the delivery functions to Amazon. With it, the platform picks, packs, stores, and delivers goods at the customer's door. It also takes care of the related customer services and returns as its component.
However, before Amazon does that for you, if you select an FBA fulfillment method, you need to deliver your SKUs to Amazon warehouses. You can ask your supplier to send them directly to fulfillment centers, but some sellers prefer to inspect goods before delivering them for many reasons. 
You need to send them to the fulfillment center yourself in such a case. You can't just throw the goods in the box and give them to UPC for delivery. This is not a good idea. There are two reasons for it. First, the marketplace can return your package, which will cause a delay in delivery to the customer. Secondly, they may choose to charge you an extra repackaging fee for non-compliance.
What you need to do is to package your products correctly, label them, create a shipping plan, and only after that send them to the fulfillment center. All of that is called product preparation.
Read our article to learn what Amazon prep service is and choose the best FBA prep services for sellers. Find out how to save time prepping your inventory for FBA by outsourcing.
What Is Amazon Prep FBA?
FBA prep is the process of preparing your products for sending to the warehouses. They will reject your items if you simply put them in the box and send them out. They have specific and quite detailed standards regarding packaging and labeling. 
Product fulfillment requirements are pretty strict. Also, keep in mind that some of the requirements are category-specific.
What Does Amazon Prep Include?
When running your FBA stock, you need to replenish it in the warehouse. There is a particular workflow called Send/replenish inventory to Amazon. 
Note: On October 17, Amazon will introduce the new FBA shipment workflow – "Send to Amazon," which will replace the "Send/replenish inventory" workflow sellers were using to send FBA inventory to warehouses. You can view and edit the shipments created with the "Send/replenish inventory" through November 29. However, all new FBA shipments must be completed either in Send to Amazon or through the Amazon Marketplace Web Service API or Selling Partner API. From November 30, sellers will not be able to process shipments created through the "Send/Replenish inventory" anymore.
Send/replenish inventory process
When you send products to the fulfillment center, you need to select the exact SKUs, set the quantity of each product, and tell who will prepare and label your inventory – yourself or Amazon.
The platform has its own preparation service that helps sellers fulfill products for shipping (we will come to that below).
To send/replenish inventory, specify:
products you want to send out;

quantity of each product;

shipping method and carrier details;

whether or not you wish to prepare and label your inventory yourself or have Amazon do it.
Steps to prepare your products for FBA shipping 
Step 1. Set quantity of shipments.
Step 2. Prepare your products for FBA shipping
Step 3. Label your products
Step 4. Review/view shipments.
Step 5. Fulfill shipment.
When you're ready to send inventory, create a shipping plan and send the product.
Packaging and Prep Requirements
All products that arrive at the warehouses be packaged and labeled under Amazon requirements.
Items you send should have a unique FNSKU (Fulfillment Network Stock Keeping Unit) and a scannable barcode on the package. FNSKU is an internal identifier in the Amazon Fulfillment system. Each SKU, for instance, those different in size or color, must have separate FNSKUs.
That helps the marketplace streamline the fulfillment process and track products through the shipping process. The online giant is famous for its fast delivery services, and most fulfillment processes are automated. Therefore, all your inventory should include the identifiers allowing them to process it, such as barcodes, etc.
Thus, they may refuse, return, or repackage the products you deliver to fulfillment centers at your cost without proper prepping or labeling. In some cases, unprepared inventory may incur a fee for FBA fulfillment services. This is because they consider it unplanned services. 
Note. If an order you send falls under several categories (for example, it's a bundle), it should be prepared according to all preparation types.
Packaging and Labelling Requirements
All SKUs received at the fulfillment center must be appropriately packaged according to Amazon's rules. The products should be labeled in line with the instructions and must have all necessary, easily scannable barcodes.
Packaging requirements
all products should have a unique FNSKU matching your SKU;

every item should have an exterior scannable barcode or label that can be easily accessed;

you must remove or cover all scannable barcodes on the outside of the boxes;

you must deliver to the warehouse fully assembled products;

units should be securely packed in separate packaging;

all items must have labels of the expiration date;

products should not have theft-prevention devices attached.
The platform also has different requirements for products that fall under specific categories. 
Loose products. When you sell loose products together, you must keep them in one package. Items in sets of many pieces within one box must be marked with the label "Sold as set" or "Do not separate."
Boxed products. Box shipments must be six-sided, sealed all over, and difficult to open. All boxes should be able to withstand a medium amount of pressure on any side.
Poly bag units. Poly bags with openings larger than five inches must contain suffocation warnings either be printed on the bag itself or labeled in an easy-to-find location. The bag must be transparent and have an easily scannable barcode. The poly bag must be completely sealed.
Expiration dates. When sending products that are required to have expiration dates, the date must be written on the container and each unit. The dates format must be the MM-DD-YYYY.
Labeling requirements
labels should be printed; they are unique and shouldn't be photocopies or reused;

printable labels support measurement of 3 1/3 x 4 inches (or 4 x 6 inches format for thermal printer);

labels shouldn't be located on a box seam or opening to avoid damage;

FBA box ID label and the carrier label should be placed, so the barcodes don't fold over the edges;

labels must be uncovered;

each box must have an FBA box ID label printed from the shipment workflow.
Ways to Handle FBA Preparation
There are three approaches to handling product processing: you can do it on your own, outsource it to Amazon or hire a third-party preparation center to do it (in the last two cases, the services come with a cost).
What is FBA Prep Center?
Amazon preparation centers are third-party service providers that receive, prepare your inventory for the fulfillment, and ship it to fulfillment centers. The preparation center handles all services for your SKUs: bubble wrapping, bagging, labeling, packaging, and shipping.
Why outsource FBA prep?
As you've noticed, FBA prep has many requirements and complexities that can easily get wrong if you don't know to handle it. Third-party service preparation center staff have expert knowledge of processing standards and will help you properly prepare your orders for shipping, especially if you do it for the first time.
5 reasons to outsource Amazon FBA preparation
If you're low on stock and have received many upcoming orders, you must deliver them asap. Processing products, including inspection, packaging, and labeling of SKUs in line with FBA standards, may be challenging, thus causing delays in delivering customer orders. If you don't have enough experience or have bulk orders, it's a good idea to outsource these functions.
By handing over fulfillment to experts, you have it done correctly, save on time, avoid additional storage fees, and more.
Professional services
The marketplace has professional knowledge of standards to process products for fulfillment. They take responsibility for prep and ensure that Amazon doesn't reject the shipment.
Time-saving service
There are two reasons why outsourcing product preparation saves you time. First, they will do it much faster than you because they know exactly what to do. Secondly, if you have bulk orders, they will help you process them quickly and without delay.
Save on storage space
To prepare your products, you will need space to process them. This may challenge sellers who run businesses from home or fulfill significant volumes. In the U.S., renting a warehouse may cost you around $8 per square foot. A third-party prep center takes care of the issue.
Streamline the sales process
FBA prep service helps you optimize the fulfillment process and ensure that you deliver shipments to fulfillment centers in the shortest possible time. In addition, they help reduce the rejection rate.
Higher profit margins
Outsourcing FBA prep is cheaper than covering rejection costs and renting storage space. It will free your time for making more sales and scaling your business.
How to select an FBA prep service provider?
When you select a service provider, consider their service fees, location, stock availability, and more.
Factors to choosing a prep service provider:
fees;
location;
sales taxes;
storage availability;
processing time;
inspection services. 
How Much Does FBA Prep Service Cost?
FBA prep service fees vary from provider to provider. 
Amazon prep center
You can outsource the services of the prep center, guaranteeing that your shipments are properly packaged and prepped for fulfillment. Correct packaging and prep help reduce delays, avoid damaging your products while in fulfillment centers and improve customer experience.
Amazon processes in its prep centers products in all conditions – new, used, collectible, and refurbished. Each SKU you send must have a scannable barcode (ISBN, UPC, EAN, or JAN). The item's barcode must not be destroyed or marked over.
The marketplace charges prep service fees depending on the services provided. Standard-size and oversize products are charged according to different rares. The FBA Label Service may be charged automatically for select products as a per-item fee.
You can find all details regarding service and label fee changes here.
https://sellercentral.amazon.com/help/hub/reference/external/201023020?ref=efph_201023020_cont_201074400&locale=en-US
Third-party prep center
You can also use a third-party prep center to process shipments. Besides Amazon itself, there are many third-party companies offering prep services. They have different payment models. As a rule, you can find those on their websites. Some of them charge a fixed monthly fee; others offer per-item payment. 
A monthly fee may be a good option for the merchants that fulfill orders. A per-item fee is an excellent opportunity for sellers that ship a limited number of orders.
List of Top 20 FBA prep services
Systemize Fulfilment;

One Prep Direct

Shapiro;

Atlantic Fulfillment;

McKenzie Services;

eFulfilment Service;

FBA Inspection;

FBA Express;

Minatus;

FBA Ops;

Eastern Prep Service;

EZ Prep;

FBA Flex Prep;

FBA Transport;

Flexport;

Freightos;

Kaspien;

MyFBAPrep;

Encore Business Group;

Warehouse Republic.
Wrap Up
Fulfillment by Amazon is an excellent option for many sellers. It allows merchants to outsource the majority of the delivery functions to Amazon. With it, the platform picks, packs, stores, and delivers goods at the customer's door. It also takes care of related customer services and returns.
However, you must deliver your SKUs to warehouses before Amazon does that for you. You need to prepare your products for fulfillment. If you don't do it, they can return your package or charge you an extra repackaging fee for non-compliance.
You need to package your products correctly, label them, create a shipping plan, and only after that send them to Amazon. All of that is called product preparation, or prep for short.
There are three ways to handle FBA prep: you can do it on your own, outsource it to Amazon or hire a third-party Amazon prep center to do it. The last two ways come with a cost.
Fast fulfillment is important because Amazon customers expect that from you. However, not only making sure that your business is profitable is equally essential. Therefore, it's paramount to constantly keep track of your products' performance efficiency. To maximize your sales volumes, it's necessary to keep track of all your product's metrics continually. You can control your sales indicators and overall store profitability by doing that.
Amazon monitoring software is an efficient way to stay on top of your sales. SellerSonar offers instant Amazon alerts to protect your sales. You are aware of listing changes, Buy Box hijackers, new/deleted reviews, keyword rank history, and product suppressions with us.
Try SellerSonar now. Register for our 29-day trial and boost your incredible journey of running your business on the platform.