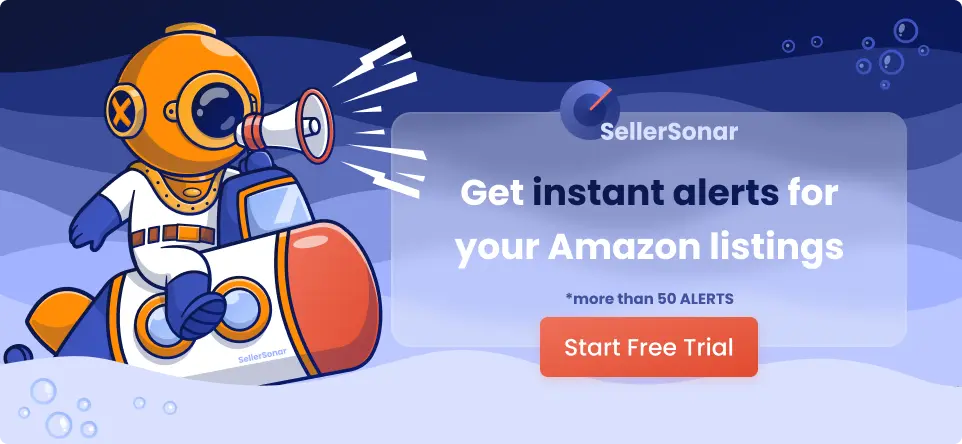 Digital commerce continues to rise as more shops appear on the web, and more merchants choose to operate on online platforms. As digital shopping rises, it also develops. For instance, an online platform like Amazon has many product categories, relevant customer reviews for most items, as well a search history to better guide clients. Solutions like these provide an enjoyable customer experience.
Another way e-come is changing is the presence of brick-and-mortar selling techniques appearing in the online world. For instance, how do you manage and track your stock? In the offline world, every item has a unique code. When goods are sold, inventory gets updated. The same applies to items sold on AMZ: every item you sell must have a specific identifier. Though you are not scanning codes when clients purchase something on the Internet, using UPCsin your AMZ store allows you to monitor inventory automatically.
Listing goods on Amazon is simple enough, but you cannot publish product pages without a UPC. We have put together some tips to help you learn how to get UPC code for Amazon. So, let's dive in.
What Is UPC for Amazon?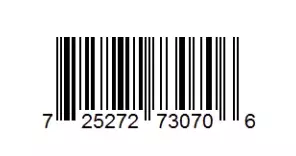 UPCs on Amazon refers to a unique code attached to each item on the platform. It helps distinguish the relevant product from the millions of goods already available in the online marketplace. UPCs allow tracking of individual items sold on AMZ across the globe. Think of it as the platform's system to separate each item in the database.
Such codes function similarly to the barcodes you may see on goods in your local offline supermarket. UPS is unique, and a quick scan will inform you what the merchandise is, along with other important details.
Needless to say, UPCs have a bunch of benefits, such as:
They allow buyers and sellers to monitor goods quickly and catalog them accordingly.

They simplify inventory tracking and management.

It becomes convenient to monitor products and consignments when they're in transit during delivery.

They make it easy to find items in online searches and warehouses.
Why Do Sellers Require UPCs for Amazon? 
If you want to sell goods on Amazon, you must get a UPC. Otherwise, they won't be accepted for sale on the platform.
Amazon crosschecks the UPCs against the GS1 database; however, it applies only to merchants participating in the Brand Registry. Unfortunately, AMZ enforces its UPC Policy when registering for the Brand Program. It means any brand-registered merchant without a barcode Prefix from GS1 won't be able to add their items. It, in turn, essentially indicates Amazon is making you, as a merchant, pay for UPC codes from GS1 and pay annual commissions for your products.
Luckily, if you are not registered for AMZ's Brand Program (the most usual case for merchants on the platforms), you will be able to use general EAN or UPC barcodes without any issue and save a lot of money and time.
Now that you know why UPCs are important don't forget about your product's profitability and keep track of your listings.
With SellerSonar, you can monitor your listing changes, BuyBox hijackers, reviews, keyword rank history, and product suppressions, getting smart Amazon notifications. Also, it provides a free FBA calculator to help you estimate potential fees and profits.
How to Buy UPC code for Amazon?
So, how to create a UPC for Amazon? When you are ready to add AMZ listings, below are three main scenarios for sellers to consider:
You produce your items and require UPCs for AMZ.

You have ordered items from a manufacturer and have the necessary codes.

You have ordered items from a third party but do not have the producer's codes.
Let's take a deeper look at them because how you obtain a UPC varies slightly for each one.
1. Amazon UPC code: buy on the platform
If you produce your own goods, you will learn that there exist many Amazon UPC code generator websites out there that offer UPC codes. Avoid them. High chances are such codes have been used and may end up in your product pages being deleted from AMZ. A better way is to purchase UPCs for AMZ from the GS1 US platform. GS1 US has the global standard for barcodes, so sellers can trust it.
Below are four steps to purchasing your own UPCs:
Register for a GS1 Company Prefix. It's a unique business ID that links your items to your brand. The code is 6-10 digits long and is located at the front of all the UPC codes. During this stage, you will also need to determine how many UPCs you need; select your price, as there is an initial cost and a renewal payment; and finish the application.

Make unique merchandise numbers (also known as GTINs) for all your items. Identify the product packaging types you will sell — for instance, bundle, case, or pallet.

Decide how UPC will be on your items. It is where sellers specify if they need a code that will be scanned during checkout, whether they will sell items online, and whether they will need warehouse codes.

Create codes with some free service. Use software like GS1 US Data Hub, or some of their solution partners, to start.
AMZ regularly verifies the codes you add to the product pages against GS1 US's platform to ensure they are legitimate. If they aren't, sellers run the risk of having their listings removed.
2. You have a producer's code.
If you buy merchandise from a supplier to move on AMZ and they have a producer's UPC, you may use these codes while creating listings.
When creating your seller profile, it is automatically set to utilize the manufacturer's code to monitor stock for FBA goals. You can modify this setting at any time, based on if you wish to fulfill your transactions with FBA or on your own.
3. You do not have a producer's code.
You may encounter situations where your supplier does not provide a producer's UPC code. If it happens, you need to utilize an Amazon code — ASIN (Amazon Standard Identification Number.
You may also face situations where the items you sell are not tracked with the manufacturer's UPCs. They also require an ASIN. Goods that fall into this class include:
Items that expire

Items that can be consumed

Topical items like skin shampoos, creams, and other cosmetics

Items that do not have a code printed or attached to them
How to Add UPCs to AMZ?
As soon as you get your UPCs, you are ready to create AMZ listings. During the process of creating your listing, there is a "Product ID" field where you fill in your UPC code.
Remember that unlike other parts of your page that you add on your own — like the image gallery or description — you cannot make your Product ID. Sellers should go with one of the above methods to get their approved barcode.
Then, if the rest of your product listing observes Amazon's listing rules, your page will be added to the platform — ready for customers to buy.
UPC Code for Amazon: Conclusion
We hope you have realized the significance of AMZ UPCs. Without one, it may be almost impossible for merchants to sell their products on the platform. It's an investment. However, it is definitely worth the price. You must ensure that you get Amazon UPC codes from official authorities to bypass any issues down the road. The barcodes should be correct, authentic, and compatible with Amazon standards.
There is much to think about when selling on AMZ, and getting UPCs the right way is just one of the many. But if you have SellerSonar in your back pocket, you will cut a lot of that time down and get things right from the get-go. When it comes to tracking your product listings to stay aware of all the changes, all you have to do is register now and start your free trial.