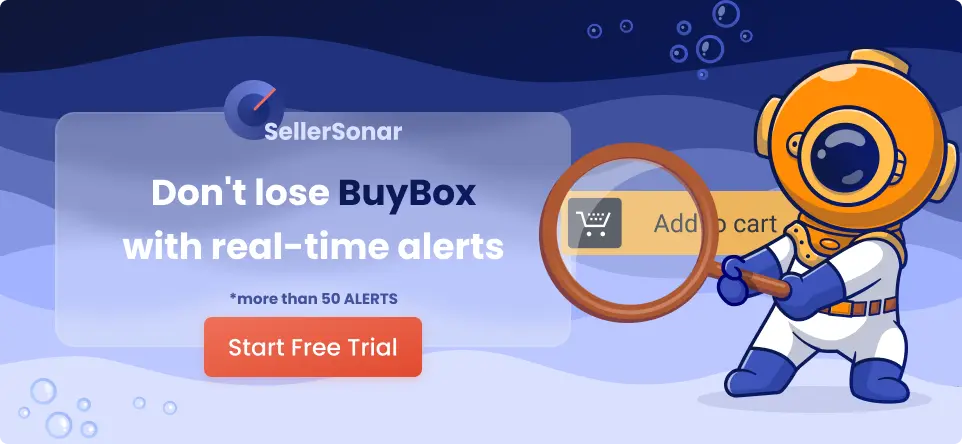 Reselling on Amazon has become very popular nowadays. We all know that AMZ is the largest online marketplace to buy, sell, or resell things. Millions of sellers trust this platform and use it for higher revenue and profits!
Moreover, users only buy new products from the marketplace. They also buy goods from multiple sources and resell them on Amazon at a higher price. So, launching a successful reselling company is possible if you go the extra mile.
This blog post will discuss the overall approach to reselling products in the Amazon marketplaces and provide tips on becoming an unbeaten reseller. So, let's dive into the wilderness!
Who Are Amazon Resellers? 
If you have done some research into AMZ businesses, you have probably stumbled on the terms "FBM seller," "FBA seller," and "reseller." They may be confusing. However, they represent different kinds of businesses and salespeople operating on the Amazon platform.
A reseller purchases goods from suppliers and offers them to Amazon customers. These are usually pre-made goods, so resellers don't need a private label. Resellers are also not the same as distributors because the latter generally have long-term relationships with producers and can even control production, branding, and marketing. In turn, resellers might not even contact suppliers directly as they're interested in buying ready-made items.
Is Reselling on Amazon Worth It?
If you are searching for an effective way to make money online, reselling on AMZ might become your perfect choice! Reselling includes purchasing an item for a low price and then offering it to other clients at a higher price to earn profits.
4 Key Differences Between Selling & Amazon Resell 
If you are considering locating a reselling platform on Amazon, you will certainly wish to know what makes this practice different from other companies in the marketplace. However, it is hard to tell who the sellers or resellers are if you do not have an eye for it or experience.
So how to spot a reseller? Below are some major features between Amazon selling and reselling that will allows you to learn where the difference lies.
Difference #1: The Sold By Name Doesn't Match The Brand Name
The clearest way to find an AMZ reseller is to check the "Sold By" field on a product listing. To find this info, you must look in this page's "Add to Cart" section. There you will see two lines saying, "Sold by" and "Ship From." If the first field doesn't match the brand name you are buying from, it's being offered by a reseller. 
Difference #2: The Reseller's AMZ Page Provides Different Products from Different Brands
Viewing the reseller's company profile, you will most likely see multiple trademarks featured in a single place. One of the advantages of being a reseller is that you may always discover new products and suppliers that will improve your revenue and add extra value to the product line. It is common to have multiple goods presented on the reseller's account, while sellers usually only highlight their own product line or brand.
Difference #3: No Particular Warranty Provided On Reseller Goods 
Resellers don't typically have any specific warranty for the items. Besides, if they are not an authorized merchant, the producer warranty will not apply anyways. Look into the item description to check the type of guarantee or warranty they provide. If you cannot find answers, study the feedback or question section to determine if a guarantee exists.
Difference #4: Sold By AMZ Title Is Exclusive For Merchants
Sellers are provided an exclusive label when vendors accept or fulfill AMZ purchase orders for your goods. They are titled "Sold by Amazon." Resellers can't get one and must maintain and manage their products and profits. They may participate in the FBA program, but it will not label the reseller's goods as "Sold by AMZ." Thus, reselling usually will result in much lower margins (unless you can build an incredible brand. So you will hit the ceiling regarding growth at some point.
How to Resell on Amazon: 5 Ways to Succeed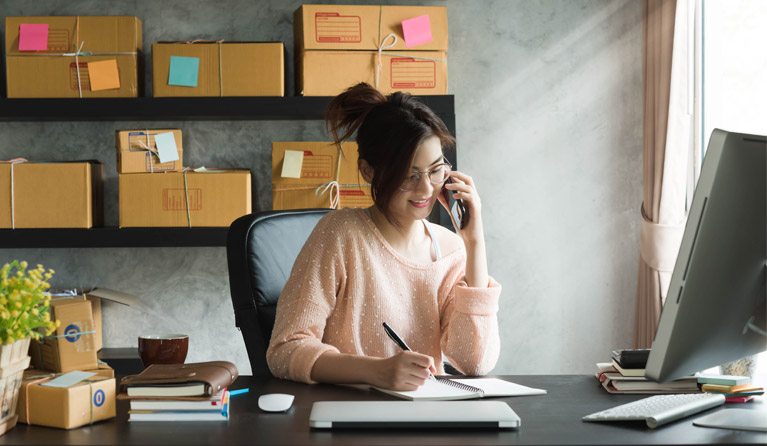 Choose your goods carefully
There are two main approaches to take into account here:
Sell items with high competition and proven success.

Sell items with low competition and no proven success.
If you're a novice seller, second is your go-to solution, even though success isn't proven. First, you need some product research, as there's a risk. There might be a reason why other resellers are not offering the item yet. For instance, it can not be in demand or bring small profit margins.
Still, it is also an opportunity to win the Buy Box and improve your visibility immediately. It's the box on the right-hand side of the AMZ product detail page, where clients add products to their baskets. It may help you recommend yourself as a great seller in the relevant category. 
The first option can be considered if you have some expertise with reselling and a strong selling ranking, although you may risk much lower profit margins.
Develop your brand
Building your private label and brand is a top-notch way to reduce at least some of the direct competitors as an AMZ reseller. You will be in a good position to develop your business and grow profits, so you should concentrate on creating a selling brand so you might easily add more merchandise lines.
Most AMZ resellers make the common mistake of developing their brand around a single product. It makes it difficult to scale the business. Thus, think about your business as a whole instead of just one product.
For instance, suppose you wish to offer baby bouncers. For this, you can sell these goods as just one of your items, and your brand will be a 'baby goods' business to which you may add other items or private-label goods later.
Set competitive pricing
If you are up against proven merchants with high rankings, you will not necessarily make enough sales or get the growth you expect!
It is where the pricing comes in. If you set a low price, you will get a greater opportunity to win the Buy Box and draw a target audience searching for products with competitive prices.
The drawback of this approach is that by discounting your items, not only will you influence your profit margin, it is hard to increase your costs later on. Thus, you risk presenting yourself as a 'cheap' company – even when your items are of the best quality, so you should spend time calculating your pricing before setting it.
Besides, staying updated on price fluctuations is crucial for gaining a competitive edge. To get more sales, you should match the price with customers' expectations.
Use SellerSonar to track the prices of your Amazon competitors and set price drop notifications to get an opportunity to always suggest the best prices.
Use FBA
Successful AMZ reselling also relies on the seller ranks, and a sure method to enhance your rankings is to utilize the platform's fulfillment service.
The FBA service can manage all your picking, packaging, storing, and shipping tasks, along with client service and returns. What's worth mentioning, the marketplace favors FBA merchants, so employing the service may help you grow up in the search results and get the Buy Box.
However, FBA is not free, so you will have to consider some knock-on impact on your profit margins. Still, in this case, the perks certainly outweigh it as your selling ranking is almost ensured to improve.
Begin small and grow
While it is tempting to develop your AMZ reseller brand quickly, it is better to begin small and to actually learn from the mistakes. After all, no one is perfect!
We recommend starting with reselling just one item and then expanding. You will get to understand the AMZ algorithm and its rules and can proceed to refine your strategies and methods to add other products. It is a straightforward 'rinse and repeat' technique, making it more manageable for you to scale.
Reselling Items on Amazon: Final Thoughts
Reselling on AMZ is an easy business to start. However, you may face many challenges along the way. Instead of worrying about the huge burden placed on your shoulders, we strongly recommend you use third-party services to help grow your Amazon business. 
For example, SellerSonar monitors your product listings 24/7 and sends you real-time alerts on critical changes. With it, you can protect your Amazon business and handle all the issues before they become harmful. Interested? Sign up for a free 29-day trial!