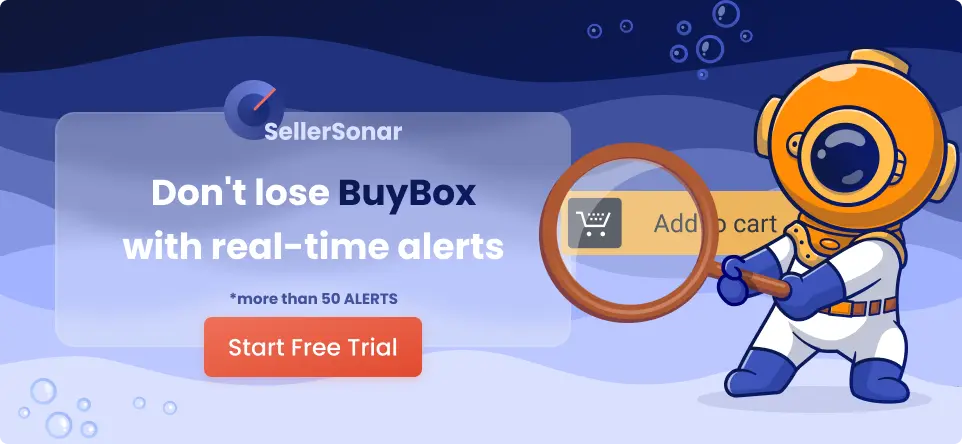 Amazon private label has emerged as a good way for online merchants to kick off their business. If you own a label or brand, it creates an identity that might drive large sales volumes.
It is why private labels assist in selling generic goods.
A generic item is likely to have a lot of competitors. In such cases, winning the Buy Box and proving your name as a decent seller becomes more complicated. It's where a private label provides you with an advantage by forming a visual differentiation and increasing the perceived value of your products against the other sellers.
If you are going to sell on the platform, you must have heard about Amazon.com Private Label and how it has allowed millions of merchants to grow their sales.
However, it's essential to note that old-school private labeling is not as booming as it used to be because the more saturated the marketplace gets, the fiercer the competition is.
Therefore, this blog post will cover some of the essential takeaways of private label selling practice and explain how you can make it work to your benefit in 2023.
How Does FBA Private Label Work?
So, what is Amazon private label? Private labeling is a very easy concept. You purchase your goods from a producer but market and label them using your brand. Amazon Basics is a great example of a thriving private label. The marketplace doesn't produce the goods but merely buys them from other suppliers. Then the online giant sells them under its Amazon Basics label. 
According to the Manufacturers Association, out of every four items sold in the US, approximately one product is a store brand or a private label product. 
With such including growth, such a selling model provides Fulfilled by Amazon (FBA) merchants with an incredible chance to create their trusted brand. You will not have to worry about production, and Amazon.com will take care of customer service and logistics. You just need to find fantastic generic goods and a trustworthy supplier!
Is It Worth Creating a Private Label on Amazon? 
This strategy isn't a simple or fast way to earn money. So why should merchants go through this trouble, then? 
Fewer competitors
You are not competing with goods under the same brand when you are a private label merchant. Consequently, you do not have to worry about other merchants stealing clients and undercutting your product listing.
No brand restrictions
There're some restrictions on selling goods from other brands on the platform. But, of course, if you are creating your brand, that is not something you have to worry about.
A+ Content
Enhanced Brand Content, also known as Amazon A+Content, is only available for companies participating in Brand Registry. You can customize the listings with photo and video content with this feature. Such a premium content option enhances the customer experience, which results in more conversions and traffic! 
At the same time, not everything is great about becoming a private label merchant on Amazon.com. First, you need to overcome a few disadvantages to set up your brand.
Branding
Selling goods via this model is awesome if you can bring it about. However, branding your goods and standing out from other sellers is easier said than done.
Higher starting cost
Developing a private label needs a lot of initial capital. Suppliers demand bulk orders, so you have to ensure the low cost per item to stay competitive. A private label is usually a long-term investment and sets you back a couple of thousand dollars upfront. 
Higher risk
Investing a significant amount of money on goods purchases and branding comes with its own risk. You are not selecting an established brand, so there's always some risk that your private label product fails to make a mark. In these cases, you are likely to lose more money than if you become a regular merchant.
Selling Private Label on Amazon: Best Practices
Although there's some controversy in terms of this old-school practice, in 2023, Amazon Private Label may still be profitable. You just need to step up your game to spot the goods that will resonate with your target audience.
This strategy helps you get your items from a manufacturer and label them with your branding. Then, all you need to begin is a good product.
Before you decide on your selling strategy, keep a few things in mind. First, remember, you are not selling a brand; you are creating one for existing goods.
It means that your dividends will take more time to come. Consider it as purchasing bonds and stocks versus opening a coffee stand. Bonds are more profitable in the long-term perspective.
Also, take into account the following things:
This selling strategy requires on-the-spot cash investments. You will have to buy goods and adjust them to your brand.
Pro tip: Use

SellerSonar's free FBA calculator

to estimate your fees and profits before deciding which products to sell. Moreover, it can help to reduce expenses and increase your bottom line without even boosting your sales.

Conducting a test drive to ensure that your item will sell well is crucial. It includes studying the keywords that your competitors already use so you can outperform them. (Amazon experts state that it is one of the most vital parts of the preparatory process.)

Steady revenue is your secret to making the brand grow. Trading goods through Amazon Private Label isn't only a short-term plan.
How to List New Amazon FBA Private Label Items?
Your Amazon profile is set up, your goods are labeled, and you are ready to deliver. Now you have to list your item on Amazon.com. Proper product listings are required to attract traffic and drive sales. Visibility on the platform hinges on your capability to use keywords and media to develop a descriptive and rich product listing. So how to make a winning product listing? If you require a more detailed explanation of optimizing the listings, check out our guide below. 
Your product listings consist of four main aspects:
Product Title
Try to keep your title straightforward and add essential details about your items. For instance, when you are offering a private label on Amazon, include your brand name. The title consists of 200 characters to deal with, and an explanatory title of 100 to 150 characters is a great start.
Photos and videos
Clients on the platform cannot visually check an item before purchasing it. Your task as a merchant is to help the client know what the goods are. High-quality videos and images give clients a visual understanding of your item. We recommend adding at least five pictures that show every angle of your item. The platform recommends photos with at least 1280 pixels on their longer side. You might also include product videos to talk about product features and benefits!
Product price
You will not be the only merchant selling generic goods on the marketplace. If you want to stand out, the price should be competitive. You have to make sure that you will make a profit as well. You may start with some low margin and gradually raise pricing as soon your brand is successful. You can also use
Product Description
A client has a right to be aware of every detail about your goods. Thus, the product description should include such information. Most clients looking through the product description are deciding whether to make a purchase, so it is your opportunity to convert traffic into sales. For example, we suggest adding bullet points to make the details brief and easy to read. Remember to add the keywords to your product description.
In addition, be creative with your Amazon listing and ensure that you include relevant search terms and visual content to make your listing stand out.
Private Label: Amazon Tips and Tricks
If we check out the numbers, in 2019, private label companies reached a profit of $5.8 billion, growing 5%. Now, just in the United States, of four items sold, nearly one product is a private label or store brand product. It proves to us that it's a market on the rise.
As soon you do the research and decide to run a company, you might wish to try these essential Amazon private label requirements to ensure smooth sailing:
1. Choose a profitable niche. 
The best method to start is to check Amazon's best sellers list. You will get an idea of what clients are looking for or buying. It's beneficial information. Avoid too popular items, and look at your competitors and what they are doing.
An excellent tip is to concentrate on some newer stuff.
Various marketplaces or big retailers don't yet stock the type of goods. Delve deeper into subcategories and departments to spot new items. Pay close attention to the "Hot New Releases" feature.
2. Pick the proper manufacturer.
Avoid selecting the cheapest producer, even if you have good communication with them. The cheapest item isn't the best in all cases. A more reasonable way is to use the lower price rates to help bargain with manufacturers.
Often, manufacturers willing to negotiate have better communication and fulfillment skills. Thus, it's better to pick a supplier with superior services. Note; you're free to refuse any time you negotiate the deal.
Once you are set on a manufacturer, carry out payment via the preferred method. Most manufacturers will accept Alibaba's Trade Assurance or PayPal for a secure and safe payment process.
At this point, don't forget to mention to your manufacturer about working with private-label goods. It might be as easy as getting labels produced for you by some print shop and then including them in the product packaging and continuing to be a private label. Discuss it with your manufacturer to work out the best options.
3. Invest in quality branding and design.
The proverb goes, "An image is worth a thousand words." Therefore, investing in quality branding and design will help you enjoy a seamless online presence on the Amazon marketplace and boost your client experience. Feel free to try Amazon A+ Content to you achieve this goal.
4. Test the market.
When some item has caught your eye, try testing the waters by making an Instagram account and displaying your products. Doing so, you will get to engage your target audience quicker, which can serve as your strategy for attracting outside traffic.
You might also use it to facilitate customer feedback through direct messages or surveys, which will finally help you enhance your marketing strategy.
5. Set a competitive price.
The best range of pricing for a private label product varies between $10 to $50. An that sells lower than $10-15 will leave you with a tiny margin. Clients looking for goods that exceed $50 tend to purchase established brands, so everything more than $50 will move too slowly for private labels.
5. Use Fulfillment by Amazon (FBA).
Using Amazon's FBA is a safe bet. This fulfillment option, supported by the platform, gives you some peace of mind you require when fulfilling your clients' orders and raises the clients' trust in your company.
Running a business with a private label isn't an easy job. You should be alert and continuously innovate to grow your brand. It's a good idea to try PPC campaigns early on to kick off your company. Marketing your private label is required to draw organic traffic and assemble a client base for the future. 
Again, private label isn't a short-term money-making thing. However, if you are doing everything right, you can become your boss and form an e-commerce empire. There is no special training necessary to sell through Amazon other than being extremely patient, determined, and persistent. Fortunately, many helpful tools can help you automate selling processes. For instance, SellerSonar allows to set up Amazon notifications and track changes in any product listing without connecting the Seller Central account. 
Register for a free 90-day trial and learn how to build your business so that customers will remain loyal to your brand. Good luck!