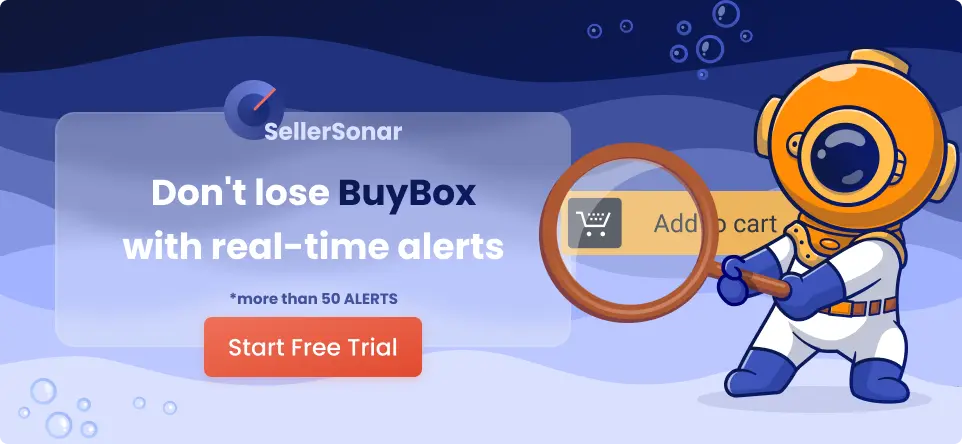 As a brand, are you living up to the brand's philosophy in achieving greater heights in business? In this blog post, we will break down the fundamentals of the Amazon business model origins, how it works, and how it greatly impacted the marketplace's success!
Read until the end so we can show you how you can incorporate the Amazon Flywheel approach into your own company fast!
Amazon Flywheel Explained 
Also well-known as the "AMZ Virtuous Cycle," the flywheel strategy is an approach in which different values work perfectly synchronize to boost traffic and overall growth.
Jeff Bezos, the platform founder, developed his theory in 2001 with the client's best interests in mind. And, believe it or not, he formulated it on a paper napkin!
For a business of its value and size, you might think that this approach involves very difficult processes. However, simplicity is king for business strategy, and we will show you how it works.
How Does the Amazon Flywheel Diagram Work? 
When it comes to the AMZ Flywheel business model, low prices initially start to get this wheel turning. However, as soon as this low pricing attracts more clients and motivates more third-party merchants to join the platform, there will be more stakeholders. Thus, AMZ can steadily grow the market share difference between itself and other online platform competitors.
The larger the platform becomes over time, the lower its pricing structure can become, and the more orders will generate. AMZ's virtuous cycle continues to twist and gain momentum on its own, allowing Amazon to enhance its structures, lower costs, and reinvest funds into other businesses. Think the Fulfilled by Amazon (FBA) and Amazon Prime programs. Both are outcomes of the AMZ Flywheel engine that has made up over the years and permitted them to reinvest in other solutions to outperform the competitors.
How Efficient Is the Amazon Flywheel Model? 
The thing that Jeff Bezos is the wealthiest man today and that AMZ is the biggest online platform on the planet must be enough to persuade you that this strategy works. Nevertheless, to value it even more, here's how much the Amazon marketplace has grown because of its flywheel model.
According to Forbes, as of July 2021, the company's stock price has grown to $3,200. It's partially because the COVID-19 pandemic has driven more consumers to purchase online. With the events in favor of digital commerce, it's not unexpected that the platform will continue to witness increases in earnings.
AMZ stocks continue to stay more valuable. Of course, the stock price would not be this high if the earnings didn't grow significantly. The platform's revenue has continued to increase over the years, proving that the Amazon Flywheel works. The business also has more than 900 000 employees, which is a tremendous jump from its modest beginnings in Bezos' garage in the 90s. There are also over a hundred AMZ warehouses across the globe, with some as big as a few football fields.
Applying the Flywheel Effect on Amazon to Your Business
All improvements you make to your own solution of the Amazon Flywheel business model will help boost your growth cycle and let you achieve your main business objectives for this year. Below are a few ways sellers can apply the principles of the AMZ Flywheel to their own businesses:
Keep the client experience at the heart of everything you do. Check your compliance with ToS and regulations for each channel and marketplace you operate on to make sure that you keep healthy customer performance KPIs and account standings. 

Try, try, try. Experiment with new initiatives, for example, expanded ads that will help support and drive momentum to your development cycle.

Regularly track your product performance — know your top-selling items, underperforming goods, end-of-life stock that should be removed, and so on. You wish to deliver value via your selection constantly, and a great part of that is comprehending your item's performance potential and life cycles and setting an SKU-specific strategy for advertising and pricing.
Apply the SEO approach to your product listings. Ensure your product specifications, keywords, titles, bullet points, and descriptions are carefully written, easy to digest, and engaging, and answer any potential questions clients may have about the item. When your sales increase on a marketplace like AMZ, your organic sales rankings can also benefit, which may, in turn, drive cumulative momentum through higher demand and better sales velocity.


With SellerSonar, you can keep track of listing changes and sudden suspensions to fix the issues promptly and avoid harming your product visibility and sales.

Last but not least, mind your reputation. When it comes to generating any eCommerce sales or third-party selling, reputation is key. We're all guilty of going straight to check a product review or feedback about a company before making a purchase. Thus, we feel more secure in our shopping decision. Online merchants should strive to deliver as many trust signals as they can by ensuring you have a legitimate shop, social platforms, website, an active client base, and a pool of glowing customer reviews. By investing in monitoring, overseeing, and developing your reputation, you will notice benefits in sales, rankings, and overall earnings – each stage of your client journey is linked. 
Pro tip: Use third-party tools like SageMailer to enhance your online reputation and generate reviews. 
While fueling the Amazon Flywheel model to the point that it functions absolutely on its own isn't an overnight procedure, it's one that must be carefully examined depending on what you know is good for your company, your unique performance metrics, and your strategic goals. Every optimization you make to enhance your business can impact your flywheel, so it stays your responsibility to always look for new avenues to keep it in motion.
Pros and Cons of the Amazon Flywheel to Third-Party Sellers
AMZ welcomes third-party merchants because they provide clients with a broader range of options. Thus, Amazon Flywheel benefits users by allowing them to promote their products on the platform, reaching more people.
It also means that brand owners can benefit from Amazon's other services, such as quick delivery through AMZ Prime and fulfillment and storage with FBA. There's also an option to bundle items easily for more efficient promotion.
However, with the growing number of merchants from different states, companies have to lower their pricing to stay competitive. And while there is a huge potential for more traffic to your product listings, it does not necessarily mean that your AMZ conversion rates will be high.
In fact, there are a couple of aspects that sellers should consider and improve, which results in the emergence of advanced AMZ hacks to help product listings stand out from the competition. 
The flywheel on Amazon: Final Thoughts
The flywheel approach has transformed Amazon into what the platform is today—a highly successful online commerce company that holds a significant share of the market. It's an efficient growth strategy that any business owner can incorporate into their own brands. However, it needs a certain level of commitment and dedication, one that will not be easy to achieve.
Getting the flywheel model for your business off the ground and moving will take time. As soon as your strategy gains momentum, your company's growth will be unstoppable to the point where, like AMZ, it becomes almost completely self-sufficient.
To make your way to success more smooth, you can use different third-party services that will put many routine tasks on auto-pilot. With SellerSonar, you can be fully aware of the slightest changes in your Amazon business environment. Our solution detects and notifies you of any issues that may be potentially harmful to your sales and online reputation!
Register for a free 29-day trial to check it now!