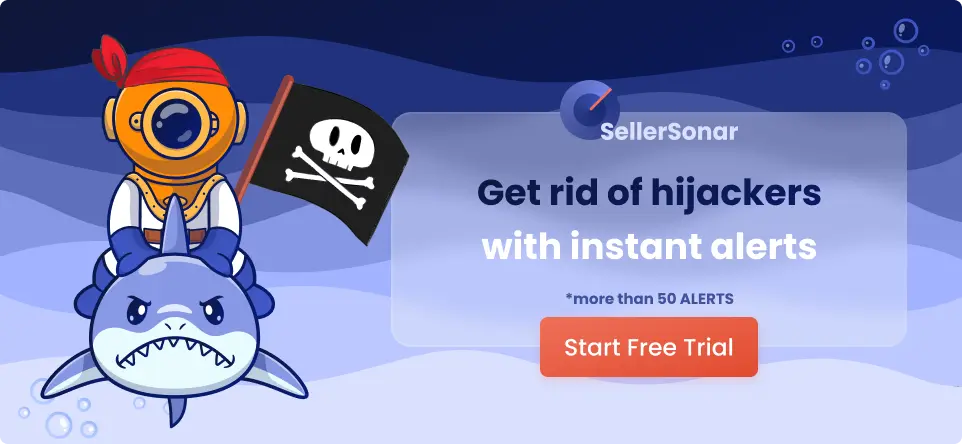 You could promote your business mostly with good images, infographics, and optimized text for many years. Such things are not going away. However, they should now be paired with quality video creatives to help your brand stand out online.
Visitors retain 95% of your key message when watching videos compared to retaining only 10% of that key message when reading it in text. In turn, delivering your company's messaging and convincing clients to buy your product with videos displayed in search results can help you take up more real estate on the platform can boost sales.
Let's explore what Amazon video advertising is and how to integrate it into your marketplace strategy.
What Are Amazon Video Ads?
Amazon video advertisements come in many different sizes and shapes. They can be used to increase your product page's performance by engaging clients in a new way. In addition, videos can promote your product on social media with entertaining memes, gifs, and TikTok-styled ads. You can also leverage them along with AMZ streaming ad services to display your products to people already using Amazon Prime or similar services.
Amazon videos allow companies to reach shoppers with targeted videos on the platform's website, mobile application, and Fire tablet wake screen. Therefore, they convey the brand message with out-stream autoplay videos for an enhanced marketing experience.
Advantages of Using Amazon Video Advertising
Using videos to promote your goods comes with the following perks:
‍Unlike the creatives of Sponsored Products, Sponsored Brands' videos include eye-catching effects and movement. As a result, when buyers see them, they are likelier to stop scrolling and view them till the end.

Video advertisements can demonstrate your goods better than a separate image. Demonstrating an item's benefits and features in a video advertisement can help potential clients make informed orders in ways text and images alone cannot.

Solid new-to-brand experience. Potential clients who need to become more familiar with your company and are still determining what they wish will scroll down to the bottom of your product listings. By noticing your video advertising, they will be introduced to your goods and might become first-time buyers.
What Are the Different Types of Amazon Video Format? 
Amazon Sponsored Videos
This type of ad allows for standing out in AMZ search results on desktop and mobile devices and for helping clients discover your store and products as they shop. Ads are pay-per-click and keyword-targeted. They direct visitors to product listings where they might learn more and purchase.
Amazon DSP Videos
Amazon DSP video advertisements are one of the most targeted and versatile marketing solutions. AMZ vendors and sellers can now show ads off the marketplace and bring the audience to both on- and off-AMZ destinations. In addition, companies that do not sell anything in the marketplace can use anonymized and aggregated Amazon client data to target advertisements programmatically.
Templated AMZ Videos
Templated Amazon ads can be found on AMZ Fire devices. As soon as you switch the device on, the ad is automatically played. You can easily unmute the ad's sound by tapping on the unmute button. The duration of such an advertisement is up to 15 seconds. Here, you can see videos that display various products or services. It includes apps, products, movies, and Amazon services. 
Customized Amazon Advertising 
Brands may reach AMZ clients on Amazon's websites, mobile applications, and Fire tablet wake screen with customized videos. For an engaging experience, use out-stream autoplay videos to communicate your brand message. It is a very popular video advertising that you may see throughout the different platforms the marketplace runs.
Amazon Videos Ads: Specifications and Best Practices
Below are ten tips for making the best Amazon video advertising, no matter what type you choose.
1. Create top-quality AMZ Video Ads
Your advertising should stand out in quality and content. Any AMZ video ad maker you pick may help with this. However, you can also look at other sellers to source inspiration and add your company's personality to the finished content.
2. Follow Amazon's Video Specifications
If you are like many people, your eyes will glaze over as soon as they hit the word "specification." We know it is not sexy, but it is vital to ensure that you are following established requirements for Amazon video format, content, and size when developing your Amazon videos. You do not want to have an amazing advertisement only to discover that it will not work for the marketplace because you cannot size it correctly without sacrificing advertisement quality.
Amazon Video Ad Placement
Here is where AMZ video ads may show up and how large they should be.
Home Page – Smartphones, Desktop, Tablet Shopping App: 300 x 250.

Detail Page – Desktop: 970 x 250.

Detail Page – Smartphones: 414 x 125.

Fire tablet (beta) – available in the UK, DE, and the US – needs a custom background.
Amazon Video Requirements
Your videos should be transcoded to meet the appearance and size of the placements we mentioned above.
Video dimensions: 16:9 (1920 x 1080 px) recommended

Audio: 128 kbps / 44 kHz

Frame rate: At least 15 FPS

Recommended bit rate: 2 MBps

File size: Less than 500 MB

Preferred codec: MPEG-2, MPEG-4, or H.264 for video; AAC or MP3 for audio

Video duration: Up to 3 minutes for mobile and desktop (15 seconds or less is highly recommended); up to 15 seconds for Fire tablet

Letterboxing: Videos should not have black bars on any side of the final content
AMZ also indicated not to include a call-to-action that encourages clicking, as that will just restart or play the videos with sound enabled. We also recommend that your Amazon video advertisements be understandable and engaging without sound. It leads us to…
3. Optimize video ads for no sound
Amazon video advertisements automatically play muted, so ensure you add on-screen text and do not count on audio to communicate your message. Besides, your captions or titles should be easy-to-read and accentuate the significant bits about your goods (features, benefits, sizes, etc.). If you include sound, ensure it is properly mixed, so it does not blow anyone's eardrums if people do (on purpose or accidentally) play it.
4. Keep your ads short
Your AMZ videos should be short (30 seconds and less is recommended) and should communicate your value or offer during the first seconds. That is not a lot of time for sellers to make a splash. Thus, hit customers with your unique selling point just upfront and try to keep them engaged. Amazon videos are not the platform for a slow build. Enter in, make a good scene, and move buyers to the next point.
5. Concentrate on the product
We already mentioned that you do not have a lot of time. Thus, rather than share skincare history, you will probably wish to skip right to the core of things—your goods. Tell your audience that, for example, your moisturizing lotion does something in demand. According to AMZ, ads that display the item within the first second of the videos perform better than ads that do not. So, focus on your goods right away, show why they are great, and save the rest for your onboarding letters.
6. Think of a looping AMZ video advertisement
Video ads on the platform will automatically loop, so think of building this feature into your advertisement. How many times have you watched some TikTok video repeatedly because its looping was so great that it sucked you in? AMZ video ads can also do that. Even when you choose not to make endless looping ads, you will want to ensure that the transition from the end to the start is smooth.
7. Demonstrate and educate
Your Amazon ads should focus entirely on your goods and what they do. Show buyers the features and perks of your items right away. Even though you are limited in time to convey the message, you can still show the critical benefits to those interested in an item like yours. Amazon video ads should commence with the most interesting and intriguing advantages and keep getting better from that moment.
8. Cite the sources
We all tend to think that our item is "number one" or the best. However, if you don't have a source to reference, it's better to leave that out of your AMZ video ads. Any statements that you make in your videos should be supported. Of course, when you have sources or statistics, by all means, add them! Nothing sells better than social proof.
9. Develop an awesome product listing
Amazon video advertisements will get visitors from your ad to the product page. From there, the product listings have to do the challenging task of getting the sale. That's why paying attention to the listings you are creating is very important. The customer should move effortlessly from advertisement to page and get a listing that matches the voice and feel of the ad they just saw. Your product listing, like your advertisement, should give the client information that will make them convert.
Pro tip: use SellerSonar to build more optimized product listings and stay fully aware of the slightest changes in your Amazon business environment. Our solution detects and notifies you of any issues, for example, listing suppressions, that may be potentially harmful to your sales and online reputation! 

Ready to experience the benefits of SellerSonar for yourself? Register for a 29-day free trial today!
10. Leverage the Amazon Flywheel effect
If you studied marketing at university or have been in this industry a while, you have likely heard of the flywheel effect. It is the idea of achieving overall growth with paid advertising to get earned media. It starts with paid advertisements to bring traffic to product listings and rank you higher on Amazon search results pages. It, in turn, grows your likelihood of getting the desired Amazon's Choice distinction leading to more awareness and traffic. And we are back to the very beginning.
Amazon Video Advertising: Final Thoughts 
Amazon video advertisements can go a long way toward making buyers excited and engaged about your goods. But they are only for some. As with all other aspects of your marketing strategy, you will need to test out AMZ ads to ensure that you reach the proper audience and gain a return on your investment. If AMZ videos are suitable for your brand, you can create high-quality, high-powered, and low-cost promotion that is sure to have an influence.
Don't forget that optimizing your listing with the help of a trusted service will increase the discoverability and performance of your video.
SellerSonar is a well-known tool that will help you understand the overall quality of your product pages, track any changes, and handle the issues instantly. Thus, you will protect your sales on the platform and enhance your Amazon business.