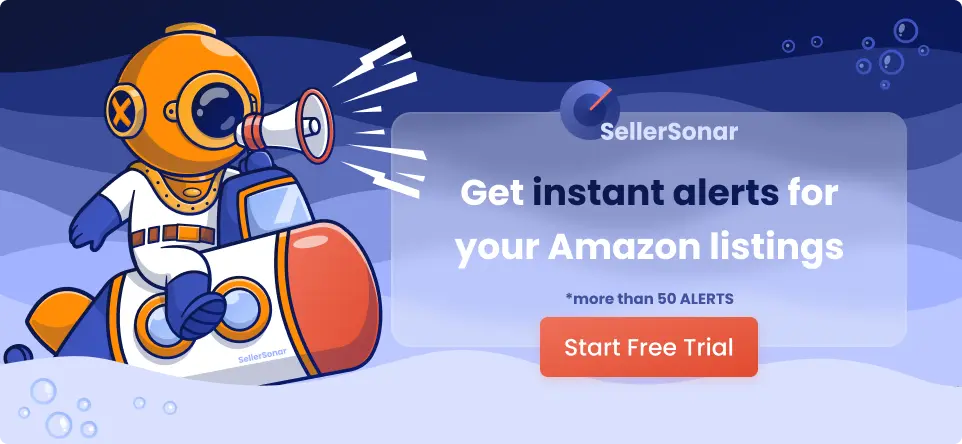 Big businesses start small. In fact, sooner or later almost every Amazon seller asks themselves a question about how to scale their business. Growth is not only about larger profits, though they matter, of course. Developing and diversifying your sales open new challenging Amazon business opportunities.
One of the proven ways to grow your business is selling B2B. Though Amazon business-to-business sales process may take longer than typical B2C, the volumes you sell are much bigger. In addition, Amazon B2B customers are more likely to make recurring purchases.
Amazon knows that you want to develop your business. That's why they have a dedicated Amazon Business Seller program. With this program, sellers can not only offer their products to Amazon's business customer base, which is one of the largest in the world. You can also get access to additional features. These are enhanced product visibility options, business pricing, quantity discounts, Amazon reporting tools, and more.
However, selling to business customers means increased customer service levels you have to follow.
Read further to find out how the Amazon B2B model can help you grow sales and the advantages of selling on Amazon B2B.
What Is the Amazon Business Seller program?
The Amazon Business Seller program's purpose is to help merchants grow their business-to-business operations in the marketplace.
Business sellers get access to customized features, tailor-made for B2B Amazon operations. For instance, sellers can make exclusive offers visible only to business customers. Also, the program offers pricing and payment features that simplify buying purchasing in larger quantities. These features help optimize business-to-business transactions.
Generally, the program is tailored for distributors, retailers, manufacturers, suppliers, wholesalers, brand owners, and dealers who focus on selling big-volume consignments to Amazon B2B customers with bulk orders.
Already existing merchants can add Amazon business account features in their Seller Central Account.
Who Is Eligible for the Amazon Business Seller program?
In order to enroll in the Amazon Business Seller program, merchants need to have a Professional selling plan.
On top of that, the marketplace wants to ensure that you are able to maintain high standards of Amazon B2B business. Therefore, they have additional requirements for the existing sellers who fulfill orders to business customers. The majority of them are about your performance.
Requirements for B2B Amazon sellers:
Order-Defect Rate (ODR) of 0.5% or less (compared to 1% or less for regular sellers);
Pre-shipment Cancellation Rate of less than 1% (compared to 2.5% or less for regular sellers);
Late Shipment Rate of less than 1% (compared to 4% or less for regular sellers);
low rate of chargebacks, A-to-z Guarantee claims, and negative feedback;
the customer's tax exemption through the Amazon Tax Exemption Program;
every business order package should have a tracking number, packing slip, and purchase order.
What Are the Advantages of Amazon Business Sellers?
On top of getting access to the vast Amazon business customer base, sellers can create customized offers with wholesale prices visible only to the customers on the Amazon B2B marketplace, automate your tax exemption, and more.
Access to Amazon business customer base
A lot of businesses buy on Amazon for various reasons, be it price optimization, reliability, or the high quality of Amazon business-to-business services. All of these companies are your potential clients.
Moreover, Amazon has an Amazon Business Buyers Program with a lot of benefits that attract B2B shoppers from different industries. This helps increase your audience.
In addition, Amazon's brand name itself is part of your marketing strategy since a lot of companies shop on Amazon simply because it's Amazon.
Exclusive offers for Amazon B2B clients
In fact, the product detail pages of Amazon Business sellers are visible to all Amazon shoppers. However, Amazon business sellers have the possibility to generate special price offers visible to only registered Amazon Business customers. Other Amazon buyers will see your regular retail prices.
Enhanced product search
The Amazon Business Seller program provides sellers with features that make it easier for B2B customers to find your products.
B2B-tailored pricing and payment features
Business sellers get access to pricing and payment features that simplify purchasing in larger quantities.
Tiered referral fees
Amazon charges members of the Business Seller program special referral fees on larger purchases that are lower than for regular sellers.
Automated tax exemption
Sellers, who are enrolled in the Amazon Tax-Exemption program can automate tax exemption on qualified orders.
Adding credentials
Business sellers can specify their quality, diversity, and ownership credentials to make their company stand out.
Improved listing information
Business sellers can upload additional product documents such as CAD drawings, user guides, and other product details.
Amazon Business Features
As soon as you access the Amazon Business Seller program, you'll get access to advanced B2B features. These are 'Business Pricing & Quantity Discounts', 'Visual Dashboards,' 'Profile Editor,' 'Enhanced Product Content,' 'Accept Requests for Quotes,' as well as 'Profile Display Quality & Diversity Certifications Editor.'
Business pricing & quantity discounts
Amazon Business pricing
Business pricing is a tool that allows sellers to set special prices that only registered Amazon Business customers can see. In order to attract B2B shoppers, you have an option to make special offers. The price you offer may be lower than your regular retail price. In such a case, registered B2B buyers will see a discounted business price. On the other hand, all other retail shoppers on Amazon will see retail prices. This way, you can encourage business clients at the same time retaining your retail pricing strategy.
Quantity discount
This option allows you to set up tiered discounts for business customers. Thus you can incentivize customers that buy higher volumes from you by setting substantially lower pricing.
Visual dashboards
In B2B Central, sellers get access to four additional dashboards – Sales Snapshot, B2B Performance by Industry, Top Products, and Business Action Center.
Sales snapshot
With this dashboard, you can review the growth of your B2B sales compared to non-B2B. You can analyze Year-over-Year (YoY) growth in both segments.
B2B performance by industry
This feature displays the breakdown of your B2B sales by the industry and sub-industry.
Top products
The dashboard shows your top five B2B products.
Business action center
This option outlines tasks that are relevant to your B2B business. Every listed task includes a link to the Seller Central page, as well as a Dismiss button.
Profile editor
This is the place where you can display your logo and tell your business story to your B2B clients. You can also include year established, business type, and other details that make your business stand out. Business customers can view this information when they click your seller name in the Buy Box, in the Ships from, and Sold by line on a product detail page. Also, they can see it on the product's More Buying Choices and Offer Listings pages.
Adding information to a Business Profile helps increase brand awareness and creates trust. This way, B2B shoppers feel that they are making informed buying decisions when purchasing from you.
Enhanced product content
This option allows you to showcase additional information on your listing. You can add CAD drawings, User Guides, and more. This helps better describe a product and proactively answer technical or other questions customers may have. Manufacturer specs, user guides, and CAD drawings make it easier for the shopper to find additional information about your product.
Enhanced product content you can add:
MSDS or SDS;
CAD files;
user guides;
CoC;
safety information;
application guides;
spec sheets;
comparison charts;
CoA;
installation manuals.
Accept requests for quotes
Whenever a business customer submits the number of units that they would like to buy, you can provide that customer with a discounted offer if they want to buy the product you sell.
Profile display quality & diversity certifications editor
Participants in Amazon B2B program have a possibility to differentiate their business with quality and diversity credentials. You can mention credentials like minority-, woman-, or veteran-owned small businesses. You can also add ISO and AS quality certifications. B2B customers can filter sellers by credentials.
How Much Does It Cost to Join the Amazon Business Seller program?
For the moment, sellers participating in the Amazon Business Seller program don't incur any additional fees.
However, to become a member of the program, you have to have a professional selling plan that costs $39.99 per month.
For the rest, business seller fees are the same as that Amazon charges regular sellers. These are referral fees and other selling on Amazon fees.
How to Join Amazon B2B Program Step by Step
Step 1. Register a professional selling account on Amazon if you don't have one.
Step 2. Add Amazon Business features in your Seller Central.
Step 3. Set your business profile using a Profile editor.
Step 4. Add your product catalog using Amazon listing tools and Enhanced content feature.
Step 5. Starting selling.
Wrap Up
Selling to B2B customers is a good opportunity to scale your company and increase profits. Business customers buy volumes and more often than not generate recurring sales. Amazon offers you a good chance to do so with its Amazon Business Seller program. It has a number of useful features helping you grow B2B sales. Participation in the program doesn't have any additional price tag.
In order to successfully manage B2B sales in larger scales, it's paramount to constantly keep track of your products' performance efficiency. To maximize your sales volumes, it's necessary to constantly keep track of all your product's metrics. By doing that, you can control your sales indicators and overall store profitability.
Amazon monitoring software is an efficient way to stay on top of your sales. SellerSonar offers instant Amazon alerts to protect your sales. With us, you are aware of all listing changes, Buy Box hijackers, new/deleted reviews, keyword rank history, and product suppressions.
Try SellerSonar now. Register for our 29-day trial and boost your incredible journey of running your business on the platform.