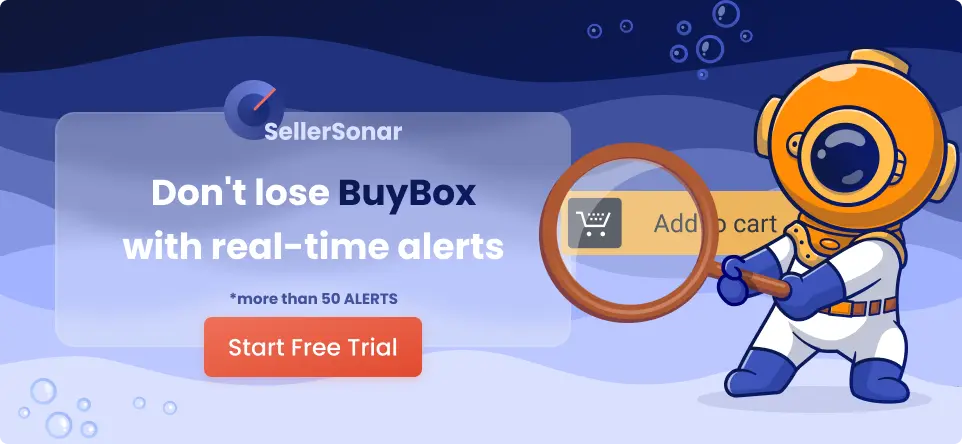 Search for some piece of the pie and begin your own online store business on Amazon? As the most profit-making e-commerce platform globally – the brand generated around $100 billion of net sales within the first three months of last year alone – there's a great opportunity to offer goods that you are passionate about with the help of the Amazon store. Then, with the proper analytics and marketing, you can attract many of those millions of platform's clients right to your retail business and begin making profits.
The blog post below outlines the main building blocks you will need to start your first store on Amazon within less than a few weeks, taking you a bit closer to the many advantages of being an e-commerce entrepreneur and selling on Amazon in 2023 and beyond. So, how to open a shop on Amazon?
Step 1: Register Your Amazon Seller Account
Before opening your personal storefront on Amazon, the first step you have to do is register a virtual Seller Central account and apply to create an account for selling your goods on their marketplace. You can select between working as an individual merchant or launching your professional account. Individual merchants do not pay anything upfront for their Amazon membership, but they have a $0.99 commission for each item sold. Instead, a pro account comes with $39.99 of monthly fees to sell in America, but it has several benefits. And to become an FBA merchant, you'll need to register for a pro account.
To become approved as an Amazon seller, you'll have to have a working credit card in the country you are planning to sell your products. Then, you simply enter everything in the form and wait for approval.
Step 2. Enroll the Brand
Merchants who wish to start an Amazon store must register in the Amazon Brand Registry program.  Enrolling in the Amazon Brand Registry helps you protect your brand on Amazon and gives access to additional free reports or tools. To register your brand, buy your Amazon seller subscription and make sure you own an active trademark registered in the state you wish to run your business or a pending application for a trademark filed through the platform's IP Accelerator. The marketplace also needs the logo and the brand name prominently shown on your goods and packaging.
Opening an Amazon store is a free advantage of owning a registered business on the platform. Even if you do not plan to sell many goods in your storefront, it's still a smart idea to claim the piece of the Amazon site. In addition, having an Amazon storefront allows sellers to control their company's integrity online. In addition, being part of the marketplace helps them appear much higher up in search results.
Step 3. Check Amazon Terms of Service
Remember that Amazon.com keeps detailed guidelines for its creative acceptance rules that merchants must abide by to get approval for publication for their store. As an example, videos and images should be high-resolution, and your Amazon storefront must not include contact info such as phone, email, web addresses, social media addresses, or even QR codes.
Step 4. Consult with Platform's Free Resources on Amazon Online Store Setup
Sure thing, creating an Amazon storefront might seem daunting. However, it is not as hard as it might sound. Even when you have no previous website experience, the store on amazon.com has very convenient templates and is user-friendly.
Yet, it is one of the best ideas to use the platform's free resources and learn how to run an Amazon store. For example, the marketplace provides step-by-step instructions for creating an Amazon storefront on its website. You can also check out Seller University, which provides a number of informational videos to help sellers learn how to advertise, promote, and sell products.
Step 5. Add High-Quality Product Photos
Images are a crucial part of any brand business, especially in the case of your Amazon stores, regardless of your product grid and product category. As soon as you have the high-quality product images you are content with, make sure they're on a clear and white background. The platform won't accept images without proper white background, and you will need to spend more time reuploading if the images are not up to the required scale.
In case you are satisfied with your item photos and do not have the requested white background, feel free to hire professionals to adapt them to be platform-ready on a freelancer marketplace like Fiverr. Then, just pay them a fee to remove the initial background and add a white one instead. 
Step 6. Don't Forget About the Metrics
The platform gives access to your Amazon store's performance KPIs about traffic sources, visits, and sales. In addition, you can check information about the target audience, including gender, age, income, marital status, and education. Keep in mind to study these reports to help you optimize your business' success. For example, such metrics can spill the light on seasonal sale flows or demographics. The more info an Amazon storefront owner can collect about their clients, the better they will market products to the shoppers.
Step 7. ​​ Practice a Lot
When you open a store on Amazon, a couple of pages might be required. Fortunately, with the pieces of advice above, you have just learned precisely how to have a store on Amazon. Every page of your store will appear within a single site, so try to keep them all similar. They don't necessarily need to be by the same template. However, you can use Marquee on one page and Showcase on another. It's also important to vary your design choices to engage potential clients.
As soon as you customize all the pages, it's high time to submit your Amazon store for publication. As with other platforms' review processes, it might take a couple of days. Do not be afraid; the special status bar will indicate exactly where your Amazon store is in the review procedure. Upon the publication of the Amazon store, keep in mind to employ analytical tools to evaluate your success. The marketplace provides several tools themselves. Be sure to find them within the Insights menu of the Store Builder.
You're Done with Opening an Amazon Store. What's Next? 
If approved, your Amazon store will appear live. Feel free to enter your account and check the Store Builder to modify any featured products, add a product, and see your statistics like insights, page views, rankings of your product on Amazon, and so on.
Good job! Sit back comfortably and enjoy what you have accomplished. The new Amazon storefront is available for sharing with the globe.
Sure thing, it's only the first step of your experience as a seller on Amazon. However, with a proper foundation from our essential steps, you will be on your path to developing a thriving and profitable Amazon business.
At SellerSonar, we are here to encourage you to be a successful owner. Our product listing monitoring tools can give you a helping hand at all the steps along your way on Amazon: tracklisting changes, Buybox hijackers, customer reviews, keyword rank history, and product suppressions with intelligent notifications.

Register for our up to 29-day trial and boost your incredible journey of running your business on the platform!