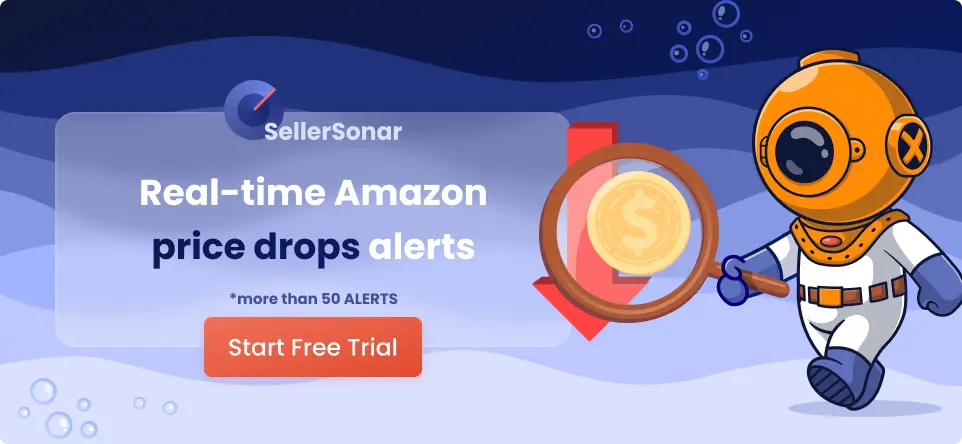 Your Amazon listing's product text might be superb, and your product images might be the best. Nonetheless, your potential clients need some proof that your goods work at the end of the day. And there is no better way to learn than reading reviews from past clients who have purchased your item, right?
When you need to convert visitors to customers, positive feedback is your best bet. However, in the same manner, Amazon's bad reviews, especially if they come from bots or fake accounts, can be devastating. So learning how to remove Amazon reviews that harm your business, especially fake ones, is essential for any brand. 
Why Do Product Reviews Matter?
Some merchants may think that feedback management is just a tiny part of the larger process of an AMZ store, one that's not worth investing time, money, and energy on.
However, when you're stressing about negative feedback and feeling helpless, you may start feeling totally different.
"Client reviews are one of the most crucial tools we offer buyers for making informed purchasing decisions," said Chee Chew, the VP at Amazon.
Indeed, the Local Consumer Review Survey states, "84% of users trust online reviews as much as personal recommendations, and 74% say that positive feedback makes them trust a local company more."
More than anything else, reviews can make the client decide to buy your goods or not.
Without any doubt, if your Amazon listings are filled with negative comments, it will damage your brand's reputation and directly influence the sales of your items.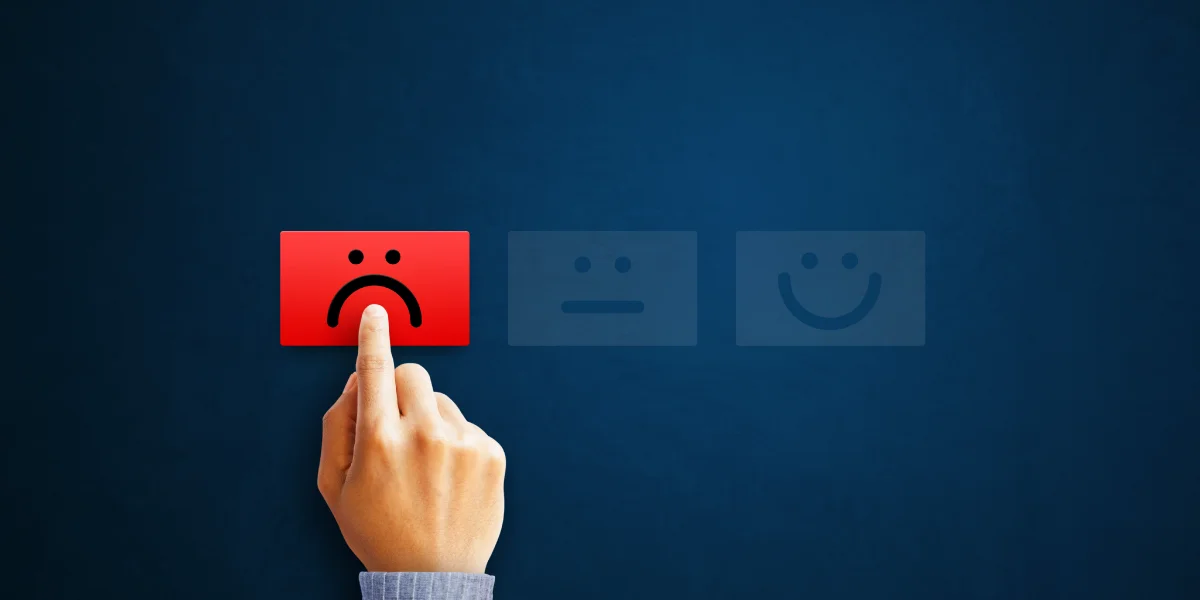 How Negative Is a Negative Review?
Well, a bad review is bad—it is not rocket science. Still, on a marketplace like Amazon, the effects of an average 1 to 3.5-star product rating go far beyond the brand image. You also risk your relationships with the platform, which doesn't take underperforming merchants lightly. Failure to adjust to the situation may lead to a suspension of your seller central profile or seller privileges.
How can negative reviews influence sales?
Getting more customer trust is directly proportional to growth in positive feedback. It is also how the platform establishes its most reliable and trustworthy merchants within a particular category and rewards them with its Buy Box.
Whoever gets the Buy Box will have their goods marketed to clients over other merchants with similar or the same products. The marketplace considers a couple of factors when determining who to grant the Buy Box, including their fulfillment method, product price, and, what is more important, average seller rating.
How can negative reviews influence seller accounts?
The Order Defect Rate (ODR) is a simple metric used to identify seller performance and, according to AMZ, "a key factor of your ability to ensure a good client experience." Your order is defective if it leads to an A-Z Guarantee claim that isn't dealt with, a refund claim, or negative feedback. The platform requests merchants to keep their ODR below 1%. Otherwise, they risk seller account deactivation.
So, can you delete Amazon reviews? Let's figure it out!
How to Remove Bad Reviews on Amazon: Simple Steps
A bad review always causes the biggest headache for sellers on the marketplace. Even a single 1-star review displayed on the first page of a product listing can harm your sales. However, there're several golden rules to make all negative reviews disappear!
Step 1: Look carefully at the feedback
Don't panic when you see a new 1-star review. Instead, take a deep breath and read this review carefully. Then, think about the following three questions:
Is this a review from your competitor or an actual customer? 

What makes a customer dissatisfied? 

Did the client write the review against Amazon rules?
SellerSonar tracking tool helps sellers to stay fully aware of all their Amazon feedback with smart real-time notifications. Once you get a negative review alert,  you can either contact the buyer directly or report it to Amazon if there are signs of a scam.
Step 2: Contact Amazon Support
Sometimes you may find shoppers commenting on issues unrelated to the quality of your item in their reviews, such as slow shipping. They might also use inappropriate words or offensive language that goes against Amazon's TOS. If so, you can simply contact AMZ seller support to remove the review. If you find a testimonial written by an evil competitor and not a real buyer, you may report the issue to the platform's Seller Support. Nonetheless, the likelihood of removing it is very low unless you have solid evidence to prove that this review was from your competitor. If you can't remove a competitor's review, you may skip to the next step. Most of the time, negative feedback comes from real buyers. To delete such reviews, you should contact the client directly.
Step 3: Respond to feedback.
Sometimes a customer simply does not understand how to correctly use an item (even with enclosed carefully crafted instructions). Generally, prospective clients discern that it is a limitation of the reviewer versus the goods themselves. As the merchant, taking time to reply in a professional, non-defensive, and friendly manner on the detail page for other shoppers to see counterbalances such as negative reviews creates confidence in your brand and product. In many cases, answering customer questions results in a client changing their review independently.
Step 4: Vote the review as uninteresting – Downvote it.
If you fail to delete a bad review after trying all the methods described above, it's your only chance to reduce the negative influence of a poor feedback review. This method is a bit grey, so we don't recommend resorting to it too often. It's better to play by Amazon's rules. However, if competitors are using grey hat techniques to destroy you, and the platform doesn't even care about it, you, as a seller, should be doing everything you can to protect your reputation! Ask real customers to vote against this testimonial by clicking the thumbs down (the review is not interesting). Thus, it will go below other reviews.
How to Delete Amazon Reviews: Do and Don't
DO Request removal by AMZ if customer feedback violates community guidelines.
There're certain cases when a negative review violates the platform's guidelines. In these instances, you may ask the marketplace to delete the review, and client support might do so upon reviewing your request. Some review types that might be up for Amazon deletion include:
Comments about competitive prices found on the platform or elsewhere;

Off-topic statements that are not specifically about the goods (including comments about the merchant);

Abusive content (harassment, profanity, etc.);

Feedback was written by a competitor.
If you think that a bad review left on one of your items falls into one of the above categories or others defined as illegal under the platform's community guidelines, contact client service to inquire about getting the feedback removed.
DON'T: Use third-party software promising to delete Amazon reviews.
There are no shortcuts for dealing with negative reviews as a merchant. Your main courses of action are replying to the feedback and reporting potentially illegal reviews on goods to the platform.
Some websites provide services that promise they may get poor reviews deleted at a high success rate. Such apps fall under "when it sounds too good to be true, it probably is." Most such companies will break AMZ's rules and contact clients directly to get them to change or delete their feedback. Such practices might be traced back to you and lead to significant consequences, including goods being de-listed, selling privileges being removed, and sometimes, even legal action being imposed.
Look Positive Side of Negative Feedback on Amazon
It's difficult to believe that there is any positive side to getting negative reviews on AMZ. Yet, despite your effort to craft the perfect merchandise, there's always some room for improvement. Whether you let a poor review demotivate you or consider it constructive criticism is up to you. 
No matter how excellent your products and services are, there will always be a client who will share a negative review. As a merchant, it is just an inevitable reality that you cannot stop from happening at some point in time. Unfortunately, even when you know how to delete Amazon reviews, it's sometimes encouraged to keep them around. Why? Because not all bad feedback is terrible. Here are some of the good effects you may get from negative reviews.
It makes your AMZ store more trustworthy.
Have you ever noticed a store or brand with zero negative feedback? We would bet you a thousand quids now that you will not find a big brand with no bad reviews. Receiving negative reviews is just a regular part of being a merchant. A negative testimonial now and then would not hurt your seller's reputation. Not unless it's a fake review done to target you. You need to learn how to remove AMZ reviews when it happens.
It demonstrates how you may enhance your goods.
Do not look at the negativity. Instead, check for some hidden opportunities. What do we mean by that? Look. A negative review, written constructively, can emphasize the weaknesses of your goods and services. It is a very precious chance for your improvement and research development. Some brands spend millions of dollars attempting to find the weaknesses in their items. However, you can quickly find it by reading some criticism that is straight from your clients. You do not always need to ask how to remove negative reviews. When knowing how to address the issues, there's always a chance to improve. 
Clients can see how you reply to criticism.
One of the essential things about getting lousy feedback on your goods is how you reply to them. It can be a golden opportunity since shoppers can see how you respond to negative feedback. Thus, sellers can win their client's sympathy by replying positively rather than fighting fire with fire. It's a platform where merchants can show clients that they care and they will do right by the visitors.
As a merchant, you might ask how to remove negative AMZ reviews. However, you should not always strive to do that. There are also good aspects that poor feedback can bring. You should look at your glass as half full instead of half empty.
Amazon Bad Reviews: One Last Word of Advice
Negative feedback can tarnish your brand and negatively influence your sales and ranking. The best thing sellers can do for their business is to get ahead of the following potential bad review when it comes down to it. As a merchant on AMZ, you should stay proactive about handling negative reviews. The platform might remove negative feedback if the content violates its rules. However, the more critical step is to do your best to avert negative reviews altogether. Ensure your AMZ listing is well-optimized and has clear images and accurate information. Your product should be top-notch, and your client service should be of the highest quality.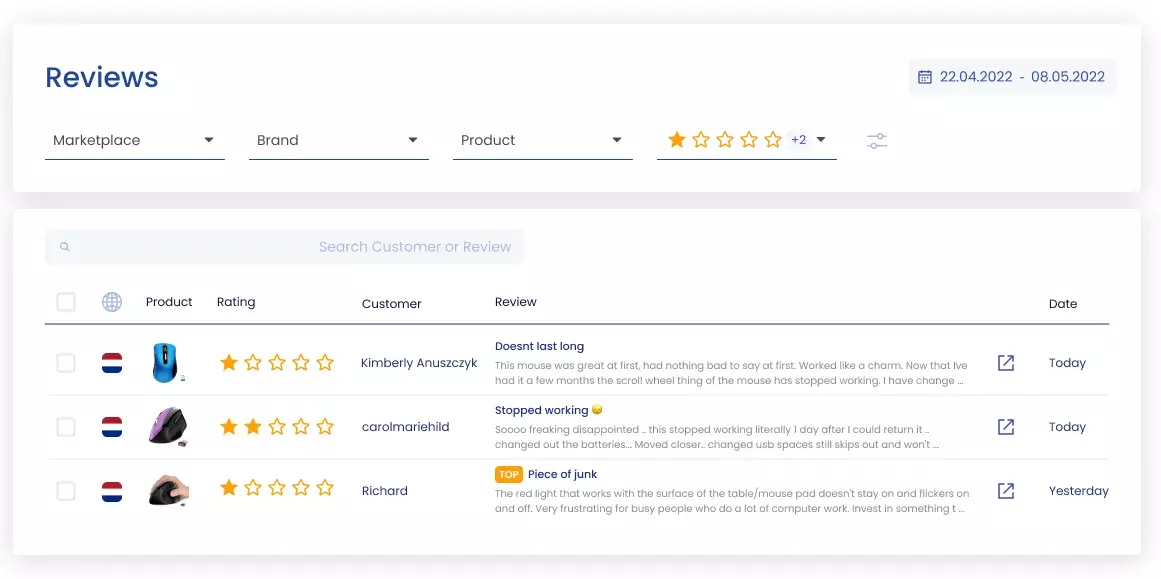 For a smooth experience as an AMZ seller, use SellerSonar, an all-in-one listing monitoring tool that helps merchants with product research, listing optimization, keyword research, etc. Using our service, you may improve your product listings and stay updated with any claims that can mar your item.
Register for a free 29-day trial to test its features to the fullest!
Unfortunately, negative feedback is a part of life on the online platform. Handle them with grace, get constructive feedback, and keep offering great items and client service to your shoppers. If you do things the right way, your positive testimonials will outweigh your negative ones.