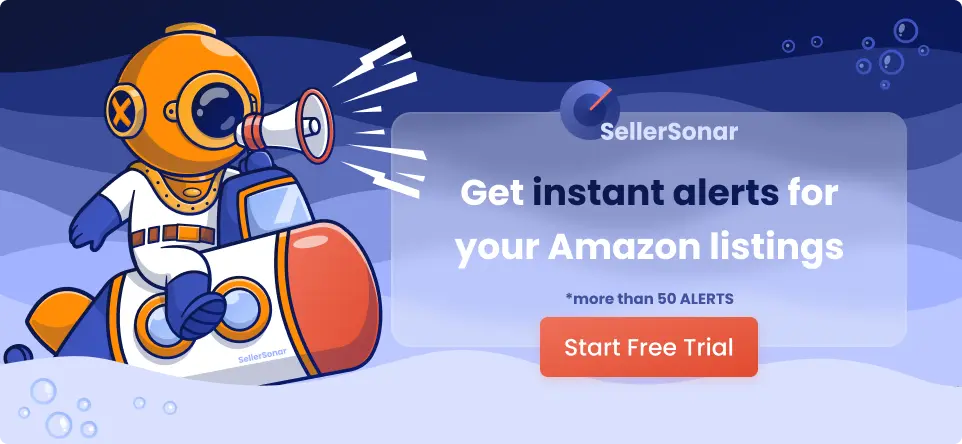 Nowadays, more and more people are starting a business selling goods on Amazon. They are dabbling in private label, retail arbitrage, and drop shipping options. 
But did you also know that one can sell used items on Amazon?
Do not start emptying all your cupboards just yet — you cannot sell any old stuff you have lying around; this is not eBay or Craigslist.
AMZ allows you to sell particular products in particular conditions. 
That being said, if you spare a couple of hours for your homework and learn how to sell used items on your Amazon profile properly, you can earn a pretty penny.
This article will give you the insights to start selling used products on the marketplace. So, let's start!
Does Amazon Sell Use Items on the Platform? 
While listing the used goods in the marketplace, you should know some necessary aspects. For example, if you unknowingly or intentionally list a used product without mentioning its proper condition, your listed item will be rejected by AMZ.
Like New or Open Box – The product should be in perfect working condition with no scratches. It should be intact and have original packaging (with or without extra protective wrapping). Keep in mind to add instruction manuals. 

Very Good – The product is used for a limited time and has been treated well. It may have some signs of wear, for example, minor scratches. Its original packaging may be good enough for repackaging or may be damaged. Specify if any instruction manuals or accessories are missing. 

Good – The product is in good condition and fully functional. It may be showing signs of wear because of consistent use. In its original packaging, a few accessories or parts may be missing. 

Acceptable: The product isn't in excellent condition but is still working. It may show scratches, dents, worn corners, markings, etc. A few parts, original packaging, or accessories may also be missing. 
Your Amazon used item will be rejected by the marketplace if:
It is dirty with mold, heavy staining, or other signs of dirtiness. 

It is damaged and crashing.

It lacks the necessary parts required for proper functioning.

It's a replica of the original item.

It's repairable. 

It is outdated or expired.
What Categories of Used Items from Amazon Are Eligible? 
So can you sell used clothing on Amazon? To help ensure you are not selling the wrong used goods, AMZ indicates a list of which products can be sold in used condition. Here is a compilation of some of the used merchandise that you are allowed to offer on Amazon:
Amazon Kindle

AMZ Device Accessories

AMZ Fire TV Accessories

Powersports and Automotive 

Books

Cell Phones and Accessories

Camera and Photo

Consumer Electronics

Home and Garden

Industrial and Scientific

Kindle Accessories 

Major Appliances

Musical Instruments

Music

Office Items

Outdoors

PCs

Pet Supplies

Sports

Software

Tools and Home Improvement

Video Games

Video, DVD, and Blu-Ray
In addition to delivering a list of goods you can sell on its platform, AMZ provides a straightforward list of the categories you are not allowed to offer used stuff. Below are some of the product niches that you CANNOT sell used in the marketplace:
Beauty

Baby Products (excluding apparel)

Clothing

Collectible Coins

Entertainment Collectibles

Fine Art

Grocery and Gourmet Food

Health and Personal Care

Jewelry

Independent Design

Shoes and Handbags

Sports Collectibles

Toys and Games

Watches
Where to Find Used Items on Amazon?
Our main purpose is to source used items that clients are interested in buying. For this aim, you should identify locations where used products can be purchased and resold at a maximum profit. You might have a lot of unneeded things lying around. However, there's a limit. Your inventory of used goods will soon run out. Below are some places worth considering.
Check other eCommerce retail platforms for used goods.
Online arbitrage is the well-known practice of purchasing goods from one eCommerce platform and offering them on another. Sellers in this type of business generally prefer to resell new goods rather than used or refurbished ones.  
However, the pricing fluctuation between different marketplaces regarding used items can benefit you.
Become a first-mover and leverage Facebook Marketplace.
It's easy to overlook the fact that FB has its marketplace, especially in the presence of eBay, Walmart, and Amazon. Facebook is the fifth largest eCommerce platform in the United States. Several explanations justify using this marketplace as a starting point.
Fewer individuals choose to shop there (therefore, fewer customers)

There are goods available for purchase in your local area. It helps to regulate demand and maintain prices.

Registering for this service or downloading a special app isn't necessary. Just open Facebook and start browsing used items!
Keep tabs on garage sales.
There have been fewer garage sales in the United States due to the growth of online platforms and the COVID-19 pandemic. In spite of this, this tendency is still strong, especially in rural and suburban areas. If you are determined and lucky, you might even find antiques that are worth more than the merchant realizes.
You may get excellent prices on AMZ for products such as collectible coins and Pokémon cards. Do not hesitate to cash in on DVDs, cassette players, and old gaming consoles if you sell old stuff. The chances of discovering uncommon artifacts and goods make this journey worthwhile, even if it's not as easy as buying used items on eBay. 
How to Sell Used Items on Amazon? 
Listing used products for sale on AMZ is simple and consists only of three steps. First, you will need to pick a seller plan for your profile. Second, you should choose the proper fulfillment method for your Amazon business. The last step is to make a product listing for the products you wish to sell. Here is how this process goes:
Step 1: Select a selling plan.
When creating a seller account on the platform, you have two options: the Individual plan and the Professional plan. The Individual subscription is free to use, but you will pay a $0.99 fee for each used product you sell. Otherwise, the Professional solution has a flat rate of $39.99 per month but removes the fee for goods sold.
If you intend to sell a handful of used items, it is a good idea to stick with the Individual plan. However, if you are going to source used products from Facebook Marketplace, flea markets, or eBay, we recommend going with the Professional subscription to ensure a more significant profit margin.
Step 2: Pick the proper fulfillment method.
Amazon provides two fulfillment options for their merchants: Fulfillment by Amazon (FBA) and Fulfillment by Merchant (FBM). First, let's discuss what they all are about.
Fulfillment by Amazon (FBA). It involves outsourcing the logistics aspect of selling goods on Amazon. From packing and delivering the products to customer service and handling returns, the platform takes care of everything. You just need to ship the goods to their fulfillment centers, and that's it. This option is convenient for selling used items in bulk.

Fulfillment by Merchant (FBM). It puts the shipping and packaging responsibilities on the merchant's shoulders. You get to pick&pack, dispatch, and handle product returns by yourself. This method is perfect if you intend to sell used goods in low quantities as it provides for a more significant profit margin.
At first glance, FBA may seem the most obvious choice. However, AMZ charges a flat commission based on the dimensions and weight of the item. So, if you wish to maximize your revenues and can handle delivery independently, then FBM will be a better fit in the long run.
Step 3: Add a product listing.
So you have chosen a selling plan for your profile and determined the best fulfillment option for your used products. Now, let's make a product listing. Since the marketplace doesn't allow merchants to add new listings for existing products, you should check the item's ASIN in the Product Information tab.
As soon as you locate the ASIN, follow this step-by-step guide:
Go to your Inventory tab and select 'Add a Product.'

Fill in the ASIN for the item you wish to create a listing.

The item will then appear with the 'Sell this product' button.

Proceed to the 'Offer' page and enter the required information.

List the item under 'Used,' paying particular attention to the product's overall condition.

Add the 'Condition Note' to better describe the used merchandise.
And that is pretty much it! You have now added a listing for your used product. To ensure better visibility, you might use listing optimization and tracking software so that your goods appear when clients look for relevant keywords.
Conclusion: Sell Used Items on Amazon
We hope this article finds all the solutions regarding moving used products on Amazon. The platform's new initiative is to give merchants a solution to resell valid used goods. It also helps buyers with a low budget spot their desired item without problems. So no more stockpiling used items.
Do you wish to start your AMZ business and earn more money? The good news is that operating on Amazon is easier than ever, thanks to all the great tools merchants have at their disposal. SellerSonar can help automate your product listing monitoring and enhance your performance on the platform. Register for a free 29-day trial and benefit from the service.