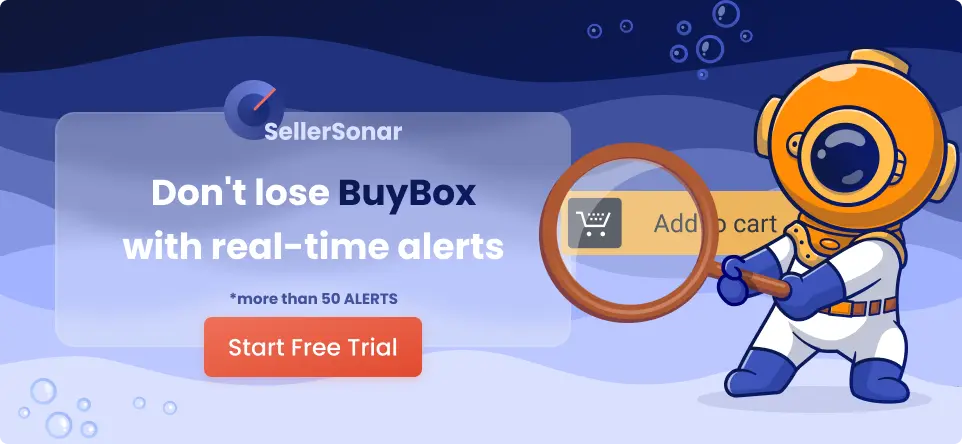 So, you are an Amazon seller trying to find out how to monitor positive and negative Amazon product reviews. Perhaps you are the owner of some private label brand on the platform. Maybe, you are a self-publishing author. Or you are an eBay seller looking for the next big thing to sell.
Monitoring product reviews on the marketplace can add value to your e-commerce business.
This article will explore everything you need to know about Amazon review tracking, monitoring seller feedback, and responding to negative reviews.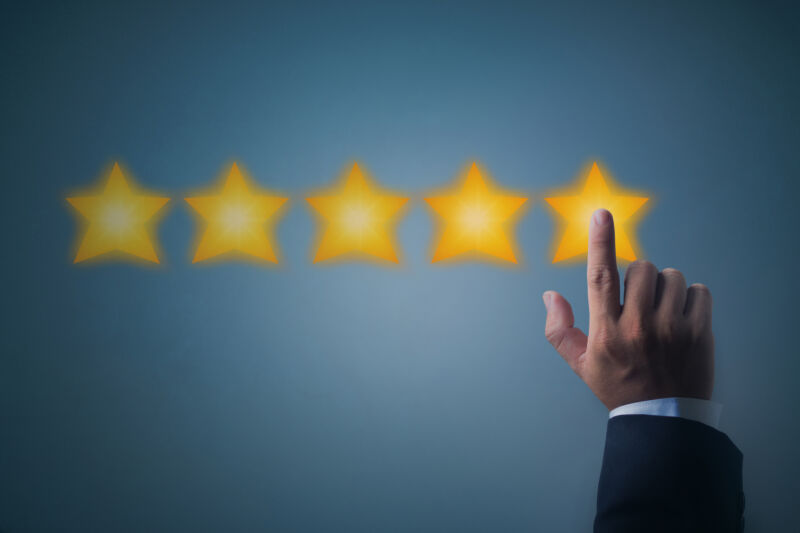 5 Reasons to Monitor Amazon Reviews
Here are five main reasons why you need to track your Amazon reviews. 
Provide top-notch customer service
Keeping tabs on product reviews shows you're committed to delivering excellent customer service. Reply to comments, concerns, and questions effectively and quickly; you will see your reputation improve! Besides, you will be more connected to your shoppers and tuned into what they're searching for.
Present product improvements
If you already sell a particular product and users make complaints or suggestions, regard it as a chance to improve things. However, if you have not invested in a certain item, search for something similar and check what type of comments clients make about it. Are there any extra features that they want? Are there typical complaints? You would be amazed how one tiny detail can significantly impact your item's success.
Source inspiration
Before spending hours on product research, take a few moments to scan your AMZ reviews and get inspiration. You might discover an absolutely new niche you would never consider for your company! 
Identify issue immediately
Of course, one of the crucial reasons to pay attention to your feedback is so that you can spot issues as soon as they come up. In addition, staying proactive can prevent a minor hiccup from changing into a major issue. Nonetheless, suppose you see a pattern emerging, such as individuals saying the quality of the goods has changed. In that case, you may need to investigate if something is occurring within the supply chain.  
Safeguard your reputation
Considering the aspect we have already mentioned, it all comes together to allow you to accomplish a goal — safeguarding your brand. Staying innovative, being relevant, offering excellent client service, and immediately addressing potential issues are what you need to do to become successful in the marketplace. 
Stay Friends With Your Amazon Dashboard
Whatever the platform's feedback software you opt for, you should track Amazon reviews and your metrics closely. SellerSonar, a well-known tool for tracking Amazon, will allow you to check a wide range of information, such as the number of negative and neutral reviews over the specified time.
The program can even set up this data in graphs and charts, so you will process the information promptly and efficiently regardless of your learning style.
While SellerSonar will send messages of negative product reviews, stock alerts,, and sales change notifications so that you don't need to visit your dashboard all the time, you should also regularly check your reviews and seller feedback to notice any trends on particular Amazon products.
Try to Remove the Product Review for Technical Reasons
Amazon does not want authentic product testimonials removed from the marketplace, even though some buyers can write them against the platform's terms and conditions. At the same time, there are some occasions when negative reviews might be taken down legitimately.
These reasons include the following:
If a customer's negative review of a product is about you as the Amazon seller or client's delivery experience.

In case the feedback includes violent or bad speech that violates Amazon's Terms of Service.

In case the customer published more than one negative review. 

In case the person is your competitor who poses as a buyer.

In case the review concerns the availability of items. 

In case the review includes personal information, for example, email address.
Stay Professional and Polite When Replying to Negative Reviews
The client is already dissatisfied with their purchase, so giving them some piece of your mind will add more fuel to the fire. Instead, stay calm and cool and try to do your best to understand just what your customer is unhappy about. Learning the root of the issue is the first step to solving it.
In addition, it helps that most clients leave a negative review because their main goal is to get a response, so give them that. Although, just keep in mind to be polite and never give in to emotions.
Begin Early 
Think of any situation when you were made to wait in line to make a complaint or get a refund. The longer you were waiting, the angrier you became. It is the same thing with negative reviews and ratings. Keeping the client waiting will only make them believe you do not care or are for some reason ignoring them and add up to the shopper's frustration.
The faster you can reply, the better. It will make the customer feel heard and valued; that is the best way to deal with the issue.
Remember to Apologize 
An unhappy client wants the other party (you!) to fix the unpleasant situation. It usually starts with a simple apology, but it also needs to be done right. It doesn't matter if you agree with the customers; they were unhappy enough because something went wrong, so don't forget to apologize. For example, you can write something like:
'We are sorry that your customer experience was not as you expected it to be. This situation fell short of our business standards, and we are really sorry for disappointing you.'
See how you apologized but have not yet delved into anything specific? It is because you recognized that your customer was upset and something might have been wrong on your part, and you told your clients that. A sign of a proper apology is avoiding being defensive. That is why you should never put the blame back on them. It will only make shoppers feel backed into a corner, and they won't hear anything you want to say.
Can Negative Feedback Benefit Your Business?
We already mentioned that it is never a great idea to ask buyers to remove negative product reviews. To begin with, it violates Amazon's policies. However, as outlined above, you should try to meet customers' concerns and rectify any issues if possible. If you are getting the same type of poor reviews for particular products, use this info to fix those issues with your products.
Unlike many believe, getting negative reviews might help your business as an Amazon seller. Full-time FBA has recently reported that employees on Amazon confirmed that a poor product review could increase sales. In addition, noticing negative testimonials on product pages can feel more genuine to customers as they know that you cannot please everyone every time—even when your customer service and product are outstanding.
To Sum Up
Nobody wants to get negative product feedback, but it's not necessarily some bad thing for your Amazon business. There are times when some criticism of your goods can turn out to be constructive and lead to improving your brand. Negative reviews show where you need to enhance and can notify you about some issues before they become more serious.
If you get negative seller feedback or product review, communicate with your shoppers and be positive and honest about your situation. Whether you take a glass-half-empty or glass-half-full approach, monitoring product reviews is crucial to your success as an Amazon seller.
The cost of tracking reviews manually is clear. However, your time is too valuable to waste on administrative tasks. Instead, get product review notifications on all new Amazon reviews. Monitor star rating changes, deleted reviews history, fake reviews, and all alterations in top testimonials. Get Amazon product availability alerts and stock notifications.
Try SellerSonnar's 29-day free trial today for automated Amazon review monitoring and account management!