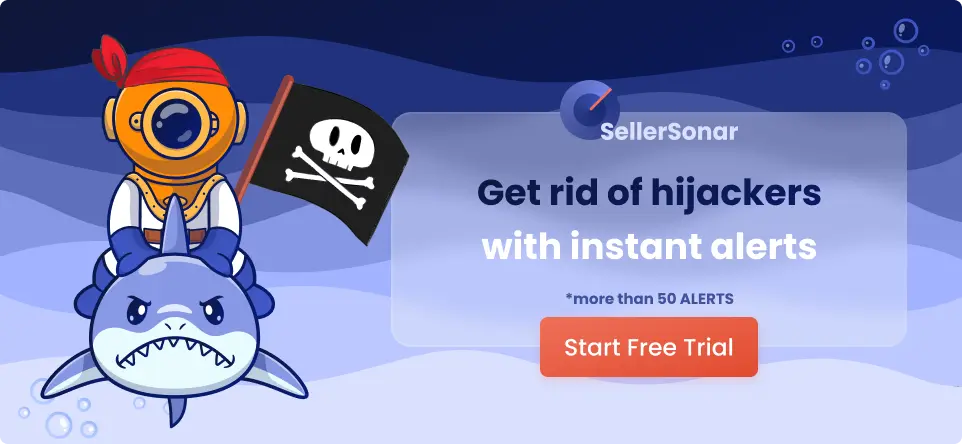 Today's online sellers have a lot of opportunities as to where they sell their products. Among those are the two that everyone in the U.S. definitely heard about. These are Amazon and eBay.
Not by chance, both platforms have their loyal audience. Though they both belong to the online sales industry, the platforms are pretty different regarding the business models they apply.
On the one hand, the principle of earning profits in both cases is more or less the same. Both platforms give shoppers the possibility to buy products online. However, the business models, pricing, and services offered to differ. As well as the approach to the shoppers and sellers. While Amazon is a customer-centric marketplace, eBay is seller-focused.
When choosing between eBay or Amazon, you must remember that each has its pluses and minuses. For instance, Amazon is a much better place for newbies in online sales. This is because it educates sellers and offers many marketing tools to promote their products. Also, it provides a unique service – Fulfillment by Amazon. With this option, Amazon handles fulfillment, related customer services, and returns on behalf of the seller.
On the other hand, if you intend to sell a used product, your choice is definitely eBay. The reason for that is that eBay is a place famous for buying and selling used items. Also, eBay allows for the "auction" principle to price goods, meaning the higher bid wins the deal. In turn, Amazon doesn't apply it. It has several other positive sides, like fewer restrictions, a straightforward payment system, and more.
Continue reading to find out if it is better to sell on eBay or Amazon in your case, as well as the positive and negative sides of selling on Amazon vs. eBay.
What Are Amazon and eBay?
Both of them are online shopping platforms. They provide a marketplace where shoppers can purchase, and merchants can sell products online.
From the point of view of customer trust, both platforms are the oldest and most reputable e-commerce businesses, established in the mid-1990s.
Amazon (Amazon.com, Inc.) is the largest company in the market, revenue, and capitalization, having its headquarters in Seattle. Founded by Jeff Bezos in 1994 as an internet bookstore, it has grown into an international highly-technological e-commerce giant operating in 20 marketplaces.
eBay (eBay Inc.) is a U.S.-based company that offers online auctions and store services. It was created in 1995. In 2015, eBay Enterprise sold it to Sterling Partners and Premier Funds, which owned the eBay.com website and its localized versions.
Some merchants prefer to sell only on one of these platforms, while others scale their business and trade in both or expand to other places like Walmart, Etsy, or Shopify. This depends on the product strategy and business plan.
Selling on eBay vs. Amazon – Key Differences
The main difference is determined by the business models they use. Also, seller fees, fulfillment options, and the range of services they provide essentially differ.
Business models
Amazon
Amazon's business model is grounded on retail and wholesale sales at fixed prices. Those who want to sell on the marketplace need to have an account. Merchants who wish to sell a product that has never been listed on Amazon should create a new product page. Merchants with the products that have been sold on the platform before can list them under the existing product detail pages. Amazon charges sellers referral fees for each sale.
There are first-party sellers as well as third-party merchants on Amazon. First-party vendors resell their products to Amazon. All other merchants that sell on the platform as independent businesses or sole proprietorships. This way, Amazon creates competition for the sellers who trade as third-party.
Generally, Amazon is more focused on targeting shoppers than third-party sellers. It's a customer-centric business paying much attention to customer services.
eBay
eBay uses both auction-type and fixed retail price models. With the first one, buyers select products on eBay's website and then bid on the products through individual auctions. In the auction model, a buyer places a bid for a product for three, five, seven, or 10 days. When the selected term expires, the buyer who has placed the highest bid gets the product.
Some products on eBay have a "buy it now" option, meaning that a buyer can purchase a product immediately.
On this platform, there are only third-party sellers. eBay itself doesn't sell anything. It acts only as a mediator between a seller and a buyer. eBay focuses on attracting third-party sellers who generate profit for the. Therefore, it's a seller-oriented business.
Seller fees
Amazon
Amazon charges sellers account fees and referral fees per sale. Account fees depend on the selling plan you select. You can choose between individual and professional subscription plans.
Professional account fees
Under a professional account, the subscription fee is $39.99 per month. It'll save you money if you sell over 40 units each month. Also, it gives access to many marketing tools and programs, like Amazon Sponsored ads, Amazon reporting, and more.
Individual account fees
If you plan to sell less than 40 items monthly, choose this type of subscription. There's no subscription fee for it. However, Amazon will charge you $0.99 per sale.
Referral fees
In addition to account fees, Amazon charges merchants referral fees per each item they sell. The referral fees depend on the product category. You can find the complete list of referral fees here.
eBay
eBay charges sellers two types of payments: an insertion fee and a final value fee.
Insertion fee
Merchants on this platform are granted up to 250 free listings every month. This number can be more if you're a store owner on eBay. eBay imposes an insertion fee of $0.35per listing in each category whenever you exceed this limit. eBay will not refund you for these amounts if the product doesn't sell. The merchant receives one fee credit for every auction-type listing for which they've paid an insertion fee if they sell a product.
Final value fee
eBay charges a final value fee per item if you sell a product. The size of the payments depends on the total sales price. The entire sale amount incorporates shipping and any additional charges. For the most of the categories final value fees are 12.9% on total sale amount per item and $0.30 per order.
Additional fees
eBay may also charge advanced listing upgrade fees. This happens if a seller adds advanced listing upgrades not included in basic listing or insertion fees. Other service fees like eBay's site shipping labels, refund reimbursements to eBay, and other types of fees may also apply.
Fulfillment options
Amazon
On Amazon, sellers have several fulfillment options. The most popular are Fulfillment by Amazon (FBA) and Fulfillment by Merchant (FBM). For FBA sellers, Amazon takes care of picking, packing, shipping sellers' orders, related customer services, and returns. The service comes with a cost. Sellers who select the FBM fulfillment method deliver orders themselves or hire a 3PL provider.
eBay
eBay doesn't offer any fulfillment services to sellers. Therefore you need either fulfill orders yourself or hire a third-party logistics company.
Note. Amazon offers merchants many additional services at no cost if they have a professional account. They include Amazon Prime for members, fast and free delivery, advanced marketing, advertisement, and reporting tools.
Pros and Cons of Amazon and eBay
Amazon
Pros
wider customer base;
more buyers' trust;
private label focus;
enhanced fulfillment options.
Cons
more restricted categories;
numerous FBA fees that can change;
complicated listing process;
higher competition.
eBay
Pros
lower competition;
fewer category restrictions;
easier listing process;
straightforward payment system.
Cons
narrower customer base;
less buyer trust;
no fulfillment services;
fees may add up.
Wrap Up
The e-commerce market offers sellers many selling options. Amazon and eBay are the oldest online selling platforms. Each of them has its loyal customers, pros, and cons.
Amazon applies fixed prices for the goods sold, whereas eBay allows for an auction principle. On top of that, eBay hosts only third-party sellers' products, while Amazon combines its retail sales with that of the third parties.
Therefore, Amazon is rather a buyer-oriented platform, and eBay is more focused on sellers.
The choice of a platform should depend on your product and target audience rather than the generalized positive and negative sides of these platforms. You should look at the pros and cons of Amazon vs eBay selling from the perspective of your market niche, customer segment, and goals you want to achieve.
Whichever platform you select, you should see to it that your business is profitable. Therefore, it's paramount to keep track of your products' performance efficiency constantly. To maximize your sales volumes, it's necessary to keep track of all your product's metrics continually. You can control your sales indicators and overall store profitability by doing that.
Amazon monitoring software is an efficient way to stay on top of your sales. SellerSonar offers instant Amazon alerts to protect your sales. You are aware of listing changes, Buy Box hijackers, new/deleted reviews, keyword rank history, and product suppressions with us.
Try SellerSonar now. Register for our 29-day trial and boost your incredible journey of running your business on the platform.