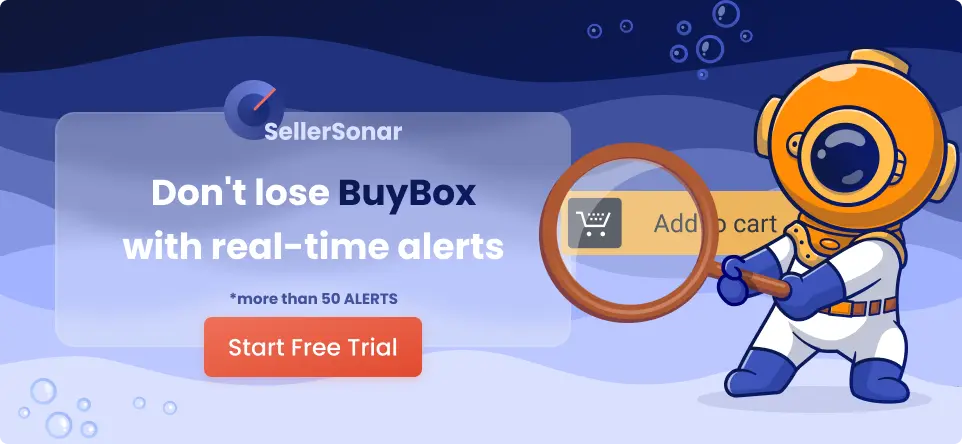 If you do not have a large budget to begin an eCommerce company, then online arbitrage can be a decent way to earn some short-term cash and find out how to sell on the platform at the same time.
The finest part about retail is that it is a business model that may be run from the comforts of your own home as a side hustle in your spare time. There are very few upfront expenses and the selling risks are minimal.
However, how to find items that you can earn money off of? There are several tools that can assist with this. This article will discuss the tools provided by tacticalarbitrage.com and explain how to use Tactical Arbitrage. Keep reading our Tactical Arbitrage review to learn more!
Tactical Arbitrage: Introduction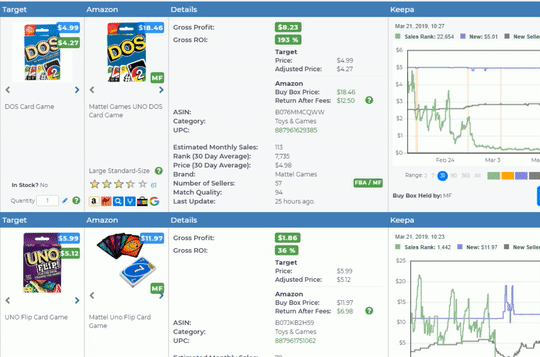 What is Tactical Arbitrage? It's an online tool that helps merchants source their goods most efficiently. It connects you to about 1000 retailers and examines their prices, deals, trends, and more.
Looking through hundreds of websites for one deal is not the wisest usage of your time. Instead, TA can do the task for you and automatically spots profitable offers you may dive into.
What's more, no extensions or software need to be installed. You can do all the jobs from the digital platform. Nevertheless, to access all the tools, you will have to connect TA to your AMZ professional seller profile.
Tactical Arbitrage Features
The tool offers a number of useful benefits for online sellers, including:
Big store database: TA has thousands of stores in the database for merchants to search, including Walmart, eBay, Walgreens, Costco, and more. It allows you to find the best options across the web.

ROI estimator: For any item you find, you can calculate the return on investment if you decide to resell it on AMZ. Nevertheless, this feature is not unique and is provided by a number of services.

Wholesale search: Scan and import wholesale manufacturers to find profitable items to sell on the platform.

Access to important statistics: See essential data on AMZ products, like projected sales, competitor stock levels, etc.

Reverse search: Spotted a merchant on the platform that is doing well and wish to learn where you can purchase their goods? Fill in the seller ID into TA to check all the places to buy their products. You may also fill in Amazon ASINs and see the best place to purchase those exact products.

Amazon flips: Find the best books to purchase and flip in the marketplace.

Support: Get access to the community of users and gain support via chat or email.

Video Tutorials: Learn how to utilize the tool by checking a number of video guides.
With all such tools, TA is a decent service for finding merchandise to resell on AMZ.
How Much Does Tactical Arbitrage Cost?
Tactical Arbitrage offers several different pricing plans. The Online Arbitrage subscription costs $89 per month on a monthly basis or $70 a month when you pay annually. The Arbitrage + Wholesale option is $109 monthly or $85 per month when you pay annually. Below, you can find more details about each package.
Full Suite option
It gives you access to all features TA has to offer. Full Suite is excellent for experienced merchants who can use all the additional tools. If you have enough money and know you need all features, the package provides a lot of value. 
Online Arbitrage option
This plan gives access to the Reverse Search and Product Search tools.
It's suitable for novice or existing merchants wanting to try online arbitrage. The package will pay for itself shortly thanks to all the time it will save you and the additional leads you generate rather than trying to complete online business without third-party assistance.
Wholesale option
It gives you access to the Wholesale Search feature. Wholesale option
is a good choice for anyone who wants to assess a wholesale price list to decide what goods they should purchase.
Arbitrage & Wholesale option
This plan fits those who wish access to the two above-mentioned plans (Online Arbitrage and Wholesale). A perfect solution for merchants involved in AMZ wholesale looking to try online arbitrage or any merchant currently involved in both selling strategies. 
Flip Pack & Library option
These packages give you access to the Library Search feature. The only difference between these two packages is their billing periods. It's a great option for those experienced in offering books online or those looking to get into trying to sell books. However, it is not as novice-friendly as the Online Arbitrage subscription. 
How to Set up Tactical Arbitrage?
How to use Tactical Arbitrage? To get the ball rolling, register for Tactical Arbitrage. You can begin with 7- a day free trial. As soon as you are able to log in, you will see the dashboard and will be able to finish your TA setup procedure. If you have any problems with connecting the service to your AMZ seller account, contact support representatives via live chat at the bottom right of the TA dashboard. They do not reply right away sometimes, but they are super useful when they do. When you have your TA setup done, you are ready to start scanning!
It is simple to run a TA scan, so we will not go too much into this point here. The necessary steps are the following:
Click the Product Search button

Choose the Website

Include up to 500 product categories in the Easy Bulk tab

Set the filters

Proceed with Search
After that, the service will carry out a comprehensive crawl of the sites you selected — a heavy focus on the crawl. Do not expect results immediately; be patient. 
TA Benefits and Drawbacks 
Like any service, there are benefits and drawbacks to using Tactical Arbitrage. Here are some points to take into account before signing up for a plan:
Advantages:
Saves your time: Utilizing this service means you do not have to search websites manually for profitable deals. Simply fill in a site into Tactical Arbitrage, and the software will pinpoint the best items to buy and resell. It helps you find goods for your AMZ business much more quickly.

Simplifies Amazon arbitrage: The main thing in online arbitrage is discovering the products that will make you the most money. Nevertheless, with so many items on hundreds of websites, that is not always easy. Yet, TA automates this process, making it easy for sellers to do.

Extensive database: With thousand of marketplaces, including all the largest retailers, the tool helps you to find all the best deals in one place.
Disadvantages:
Does not carry out product research: Although the tool demonstrates to sellers where they can get excellent deals on goods, there is no way to tell whether or not they will sell well on AMZ. To spot items that will move well, you need other services that offer sales trends, competition levels, and more.
With SellerSonar, you can spot which brands and products are most popular to inform your merchandise selection better. In addition, you can monitor any listing in the Amazon marketplace, including price, rating, and review quantity, as well as descriptions, bullet points, and images. Such features make it easy for you to notice where you have some potential to get selling points against other merchants.
Expensive: TA's cheapest package costs $50 monthly, which is still a lot. And it does not even let you use the merchandise search tool. To archive access to that, you need to pay $70 per month. And to use all the features, you need to pay $95 a month.

Cheapest plans do not provide product research: As we already mentioned, the Wholesale Pack and Flip Pack do not offer the Product Search feature, making these subscriptions not very useful for merchants.

You should have an AMZ seller account: To utilize Tactical Arbitrage, you need to register an Amazon seller profile. It means that even to use its free trial; you must go through the process of creating an account on the platform.
Tactical Arbitrage Review: Final Thoughts
So, is Tactical Arbitrage worth it? This tool provides sellers with a considerably wide net to cast, with near-endless options to explore. Anyone without such software will eventually find themselves left in the dust.
You will need the tiniest understanding of online arbitrage if you wish to get started with TA. However, it does not need much expertise to learn.
Still, TA lacks many of the features provided by more affordable services. For instance, it does not have keyword research options or the ability to analyze products right on Amazon. Thus, if you determine to buy TA, you will likely need to use it with some comprehensive tool like SellerSonar.
SellerSonar can help automate your product listing tracking and enhance your performance in the marketplace. Register for a free 29-day trial and benefit from the service.