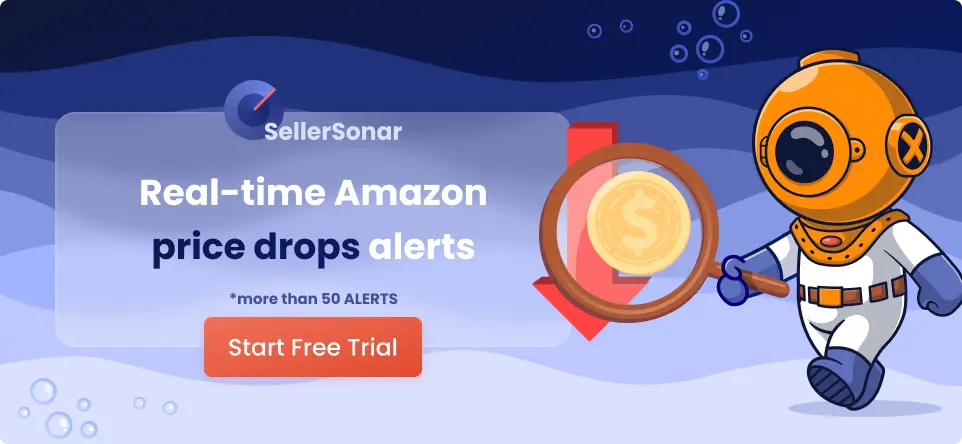 Private labeling is known as one of the most efficient methods to make your goods stand out from the thousands of others present for sale in the marketplace. In addition, making a private-label item can give you more control over manufacturing, pricing, packaging, and profitability. 
This business model has become a very popular model for merchants on online platforms such as Amazon, Etsy, and eBay. According to the Private Label Manufacturers Association, nearly one of every four products sold in America is a store brand or private label product.
And the best part is that it is easy to get the ball rolling.
Finding cost-effective and dependable Amazon sellers listing private label manufacturers is the main step in starting a successful private label company. Check out this guide to learn what to expect and where to find manufacturers.
What to Search for in Private Label Suppliers?
Working with reliable and trusted private label manufacturers is essential to ensure a winning online brand. However, what does a decent producer look like?
Merchandise specialization
You need to find a producer specializing in manufacturing your type of item. For example, just because you have worked with a supplier for baby items to sell does not indicate you should stick with them for the private-label sunglasses. Instead, look for the best private label manufacturers on Amazon with a track record in your category.
Competitive prices
Securing a lucrative price from the producer indicates your profit margins will be much higher. Thus, you will need to shop around. We at SellerSonar recommend asking for quotes from five different global and USA private label manufacturers so you know you are getting competitive pricing. The difference between selling private labels and dropshipping is that you negotiate the pricing for adding your logo and any other features to the producer's goods. Ensure also to request prices for minimum quantities, sample items, discounts for bulk orders, and delivery costs.
Product quality
It is probably the most crucial thing to search for in global and USA private label manufacturers. The best method to do this is by carrying out your research on eCommerce forums and websites. You may also use producer's directories or other reliable lists of manufacturers and suppliers. We recommend getting samples of your private-label items made so that you may test them before selling. Some merchants visit the facilities to oversee the manufacturing process.
Trustworthy delivery
Before picking a supplier, ask them about shipping times. Any delays in delivering your private label items to your shop will end in unhappy customers and lost sales. 
Low defects 
What is the supplier's track record with merchandise defects? It can be difficult to come by; however, you can gather feedback from other merchants who have used this supplier online.
How to Pick Private Label Products?
To source the best private-label goods to sell on AMZ, you should first find out what a decent product looks like. We are not talking about a category or niche; a 'winning' item should tick all the necessary boxes or, in other words, match your criteria. While researching goods, check if they meet the following requirements:
In high demand
The first and probably most critical factor when it comes to merchandise research. To accurately find out how in-demand or popular an item is, you need to rely on third-party keyword research services—there is no room for intuition here. Keywords are the search terms visitors on the platforms utilize to look up goods they are interested in. Demand is estimated based on how often a search term or keyword is used monthly. 
Not too competitive
At the same time, high demand does not make an item worthy of being promoted and sold. Usually, high demand comes with high competition, which results in considerable ranking and marketing expenses. One tip is to search for growing in popularity items and then begin selling them before others notice the potential for conversions and earnings. Sure thing, it is easier said than done; however, extremely easy methods exist to find such goods, all of which you will learn later in this article. For now, the emphasis is on learning what makes a good item 'good.'
With relatively few client reviews
The Amazon marketplace's success depends on satisfying its clients. It gets billions of dollars per year to ensure the services and products leave no room for customer complaints. AMZ considers favorable customer reviews and star ratings an essential ranking indicator to guarantee all third-party merchants adhere to its quality requirements.
Companies with many testimonials and 4+ star ratings usually reach the top of AMZ search ranking pages. Besides, some niches feature top merchants with tens of thousands of favorable ratings. Our recommendation is to stay away from such goods. 
Evergreen with constant sales
Novice merchants should research goods that have consistent client demand all year round. Christmas decorations, skiing equipment, sweaters, sun hats, or back-to-school products are a few examples of seasonal merchandise. In turn, evergreen goods, such as kitchen accessories, paper bags, and stationery, sell well all year round.
Not Amazon or brand dominated
A product category where a single merchant or Amazon gets 4 out of the top 10 rankings is known as brand or Amazon-dominated. 
In such cases, most of the profit-cutting and advertising spend is necessary to break into the top rankings, which is not a wise selling approach, to say the least. This situation is much worse for AMZ-dominated product categories, where it is almost impossible to compete on pricing alone. That is because the marketplace:
Buys items in bulk to maintain costs low.

Doesn't need to pay for shipping and storage expenses.

Gets no FBA expenses.
Pro tip: Use the SellerSonar listing monitoring service to inform your merchandise selection better. It needs just a few clicks to add your possible competitors' ASINs to the tracking list. Then, you can track and check how the changes in the product's Best Sellers Rank, reviews, and pricing influence sales. It helps to notice the most popular items and brands and compose an action plan to win in a competitive marketplace.
Simple Ways to Find Reliable Suppliers 
Now that you know the rules of product sourcing, you are ready to hunt for the right private-label manufacturers for your goods. Keep in mind that the cheapest producer is not always the best producer. You need a partnership where both parties to the process are earning money and dedicated to the project.  
Below are some of the most effective ways of finding manufacturers. If you use the recommendations on sourcing given in this blog post, you will have success with any of the following methods:
Online repositories
Marketplaces like Global Sources, Alibaba, India Mart, mfg.com, Thomasnet, and 1688 are the most common way to find manufacturers. They provide factory and wholesaler options from different countries and kinds of production processes.
Check the filtering features for each marketplace and take some time to look through each manufacturer's web page to find out more prior to contacting them. Many such marketplaces also have supplier-matching tools, so explore all possibilities.
Reverse sourcing
Check for other sellers' suppliers. Import statistics are public in America. In addition, you may use websites like panjiva.com and Importyeti.com or software which provide ways to find producers by looking for competing items and analyzing the manufacturers of those items.
Google
Analyze your production process and search, for example, "sunglasses manufacturers Canada." Many manufacturers have their sites, and an easy Google search will go a long way. Besides, you may try private label as another good search term. For instance, if you're searching for a sunglasses manufacturer who will let you put your logo or trademark on their items, you may search "private label sunglasses manufacturers Canada."
Factory referrals
Do you already have a manufacturer you rely on? They ask them to share a referral. They might have some people in their network to recommend. Otherwise, if you do not know anything about the supplier and have not started cooperating with them yet, don't trust a referral, and be sure to vet the referral yourself.
Sourcing agents
The next method for finding manufacturers is via sourcing agencies and agents. A sourcing agent may be your person living in that state. They may visit the production facility when you cannot. They might also have trusted connections with different factories and may help you get better pricing. Referrals are the most effective source for finding trustworthy sourcing agents. 
Remember to adhere to the rules of sourcing while interviewing and deciding on sourcing agents. Why? They should be your partners just as a manufacturer would! They need to have enough experience with your merchandise type, and you will want to check the references just like you would check a manufacturer's business license. 
Tradeshows
When you sign up for tradeshows that have now taken place online, like ASD, Canton Fair, and many more, you attend them for free and, at the same time, get their exhibitor list and access to the application where you can look for suppliers by merchandise type. 
It is vital to note that most producers that are present at the Canton Fair and other events aren't listed on Alibaba, so it is worthwhile to check out this option. To spot great tradeshows, google for your category + tradeshows, for instance, "fashion industry tradeshows." You may also explore the FB groups of the Private Label Manufacturers Association.
Final Thoughts
As you may see, sourcing the best private-label item to sell on Amazon requires an organized approach. However, with the right strategies and tools, you may easily develop a list of viable goods to pick from and start the process of buying your chosen products.
You can do this! Utilize this guide as your starting point. Moreover, SellerSonar may help you with a few merchandise ideas if you are beginning. Register for a free 29-day trial to check all the benefits of the service.