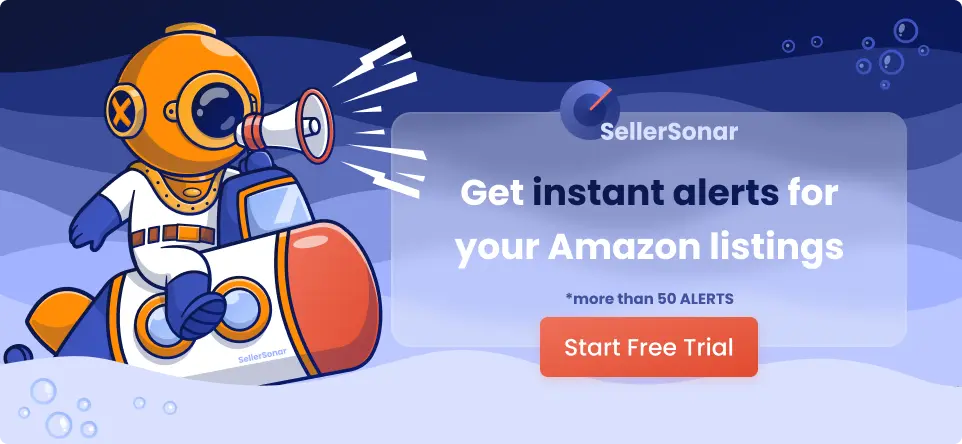 You cannot optimize the marketing channels if you can't attribute your sales to a certain part of your selling funnel.
If you have attempted to drive external traffic to your product listings, you know how difficult tracking your campaign's effectiveness is. You were left out to speculate whether a client followed through and bought the product. Until recently, AMZ had not offered any options to brands to estimate their off-Amazon promotion efforts. However, with the Amazon Attribution, advertisers can gauge the result of their search, display, social media, email-based, and video campaigns. It will allow sellers to study how clients research, find, and buy their goods in the marketplace. 
So what is Amazon Attribution? How does it work? Who can use Amazon Attribution? How can you use the tool to grow your conversions? Keep on reading!
What Is Amazon Attribution?
With Amazon Attribution, you can analyze the performance of your promo campaigns. Such a free feature provides merchants with thorough insights and analytics so that you can spot which non-AMZ marketing tools are most effective for your brand. Ads on Amazon can help grow traffic, demand, and conversions for your products and business across many platforms. Nonetheless, several non-AMZ tools may play crucial roles in your client's shopping journeys and your total marketing approach, including:
Growing discoverability of the newly launched items in your AMZ store.

Promoting deals and coupons.

Optimizing shop views and carrying out landing page split tests.

Boosting page views helps to devise an effective PPC ad campaign.

Driving AMZ followers.
You may track the influence and return on investment of search, display, social media, email, and video marketing with Attribution. The tool has begun to unify multiple processes of ad measurement for brands that sell their goods in the marketplace, and it will further do so. With this feature, companies may get cross-channel attribution via the specific console. It lets them better understand the results of their entire digital media strategy.
How Does Attribution on Amazon Work?
If you have ever utilized Sponsored Brands or other ads, you know how vital it is to keep tabs on your advertising campaigns to ensure they run effectively.
In that case, you depend on the AMZ analysis data to decide on keywords optimization, bids, and general budget. Likewise, you require performance statistics of the ad campaigns you run on other platforms outside the marketplace, like Google, Facebook, etc. 
It was pretty difficult to monitor off-AMZ campaigns efficiently until the tool was launched. Now it works in such a way that sellers can get the below information without any hassles. 
Analyze
If you launch ads on other venues besides Amazon, you have to measure your sales. It helps to learn which solutions are more efficient for bringing the traffic.
Let's say you have launched on and off-AMZ advertising campaigns and earned around 500 orders monthly. Then, you have sold nearly 250 items via PPC Sponsored advertisements. But it stays a mystery where the rest of the traffic came from. In that case, when you have access to this tool, you may see where those other 250 customers came from.
Also, if you discover that a considerable portion of the traffic is lost on product listings without conversions, you should find certain clues about the quality of product info on your store. Enhancing your product titles, descriptions, and other parts of listings is a task that can also be automated with SellerSonar. Our solution detects and notifies you of any issues that may be potentially harmful to your sales and online reputation. 
Optimize
Via Amazon Attribution, you may optimize which technique grows your promotional campaign performance. Thus, you may concentrate on the profitable advertisements and close ones that are not doing well.
Plan
Using this ad tool, sellers can find out what kind of messaging and imagery your target audience replies to best so that you can enhance your marketing style and future advertising campaign plan.
Apart from the information, you can monitor through this feature. You can also download the reports. And with all these analysis reports, you can completely optimize advertisements on different external sources such as Instagram, Facebook, Twitter, Google, YouTube, and even email marketing.
Who Can Use Amazon Attribution?
Merchants and vendors participating in the marketplace's Brand Registry in the United States, UK, Canada, Spain, France, Germany, and Italy can use the AMZ Attribution solution to acclaim credit for their items. Nonetheless, it may change soon, so keep your eyes open when you sell in another state.
Moreover, Attribution was made available to retailers in the UK, but only in some quantities. It means that sellers in America and the UK may now register for access via their sites.
Besides, Amazon Attribution is ready, and the data is that the beta solution is now open to qualified US merchants who have joined AMZ Brand Registry via Seller Central and have the eligibility to participate.
How Much Does AMZ Attribution Cost?
The best news about this Attribution tool is that it is currently available for free for all eligible merchants. We know we mentioned that AMZ Attribution is a big deal for users as it has many useful features. However, this tool is still new, so that online business owners can use it for free.
How to Get to Amazon Attribution on Seller Central? 
Nowadays, AMZ Attribution is still a beta solution and is only open to professional brand-registered third-party vendors or sellers. If you're one of these vendors or sellers, your first step to getting started is to enter a registration form or sign up via Seller Central. After setting up your Attribution profile, you may add the goods corresponding to the campaigns you would like to analyze.
Attribution tags track URLs that operate similarly to a Google or Facebook monitoring pixel. The tags "stick" to a client's entire merchandise search journey, from clicking on the external advertisement to reaching your product listing and potentially making a purchase. 
Then, paste the tracking link into the external ad campaign. For instance, launching Facebook ads will add the AMZ Attribution links in the corresponding "URL Parameters" tab. Depending on client behavior, the tags will start collecting the data you require to make smart decisions on your promo. 
As soon as you log in to your AMZ Advertising console, go to Amazon Attribution and follow the steps below: 
To make a new campaign, use the "Create Campaign" button.

Pick your creation method. There are options to manually make a new campaign or add several tags in bulk.

When creating your campaign manually, your next step is to name the campaign and pick the items.

Now you will want to add a new advertising group. In this tab, you need to name your advertising group, select an ad publisher (for example, Google Ads or Facebook — many to pick from), channel (it is the kind of ad such as display ad or video), and your destination URL.

Choose "Create" in the upper right corner.

That's it. The attribution tag is created. Use the attribution URL Amazon gives in your ads so the tool can correctly estimate your ad performance.
Now you're ready to analyze your off-Amazon promotion efforts properly! Choose "Go back to campaigns list" to check all current campaigns.
Track Your Metrics with Amazon Attribution Campaigns
As soon as you create your tag, AMZ allows you to monitor the following indicators:
Detail Page Views
Add to Cart
Purchases
Total Sales
Sellers can even monitor these metrics by ASIN and by the campaign. With this information, you can spot the listings bringing you the most sales and the ones that are losing you money. Besides, you can understand at which step the clients are falling out of the conversion journey. You may test and optimize to obtain better results. Moreover, you can determine which platforms are champions for your goods and which aren't.
Final Thoughts
Amazon Attribution is the most efficient method of tracking how off-site traffic works on the platform. Therefore, using this feature is important if you carry out external marketing activities with your Amazon store and want to improve your Amazon performance. Through this tool, the capacity to enhance promo efforts and gain conversions has become more practical and accessible.
With the influx of new data, learning key metrics and pulling actionable insights are more crucial than ever. That is where we at SellerSonar can assist with our product listing monitoring service to ensure you stay fully aware of the slightest changes in your Amazon business environment.

Sign up for a free 29-day trial and envision how running a business in the marketplace is supercharged with a 360° view.