Amazon is no stranger to making headlines with its constant innovations and changes in the e-commerce industry. From new products to policy updates, there's always something exciting happening in the world of AMZ. As we head further into 2023, there are plenty of new developments to keep an eye on. Whether you're a seller or a consumer, these updates will impact your Amazon experience in one way or another. So, let's dive into the latest news from the marketplace and what it means for you.
 #1 Amazon Launches Program to Identify and Track Counterfeiters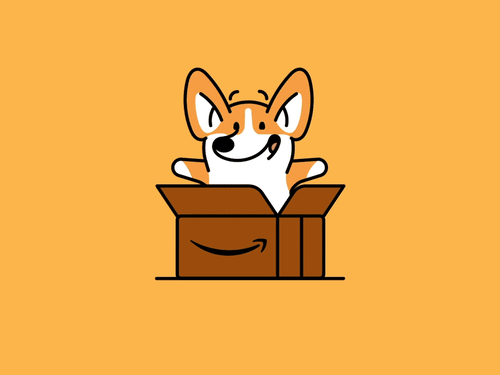 On April 20, Amazon has launched a new initiative called the Anti-Counterfeiting Exchange (ACX), which aims to label and track counterfeit merchandise on its platform. The program allows stores and AMZ marketplace sellers to anonymously report counterfeiters and contribute information to a third-party database in a bid to crack down on organized crime on the platform. The initiative mimics data exchange programs the credit card industry uses to find and identify scammers. Two years ago, the platform piloted the program with an undisclosed number of home goods, cosmetics, and apparel stores, where counterfeiting is most common.
If you're a seller,  you can get an extra layer of protection with SellerSonar monitoring!

Manual tracking AMZ hijackers who offer cheap and low-quality goods very similar to yours or chan ge your product pages is almost impossible, especially when you have a lot of listings. In turn, our tool provides the chance to get automated notifications and act swiftly in response to them. With the service, you can not only monitor hijacking attempts but also track price changes, keyword rankings, new reviews, and suppressed listings.

Sign up for a 29-day free trial to test the service!
#2 Amazon to Expand in Office Supplies Across Europe and Worldwide
Following increased sales during the pandemic, Amazon reportedly plans to expand its business supplies offering in Europe and globally. The company is seeking high-growth, high-margin opportunities as it prepares to close its remaining brick-and-mortar bookstores, pop-up shops, and 4-star stores in the US and UK.
Alexandre Gagnon, Vice President of AMZ Business, stated that the division's gross sales in Europe increased at a compound annual rate of 25% between 2020 and 2022, and the company now plans to build on this success by investing in logistics to make it easier for businesses to purchase office supplies in bulk. This move is aimed at increasing the number of contracts that the platform can win to supply these companies with items like desks, office chairs, printer ink, and paper.
In a recent interview, Gagnon emphasized that the business model has higher margins than Amazon's main consumer business. As businesses purchase in larger quantities, the economics of fulfillment become more advantageous, Gagnon explained. Moreover, AMZ provides discounts for bulk orders.
The shift towards online shopping during the pandemic resulted in a surge in demand for office supplies as companies adapted to remote working conditions. By focusing on the business-to-business (B2B) market, Amazon can continue to capitalize on this trend and expand its customer base beyond individual consumers.
While Amazon has not specified which countries it will target next, the move towards expanding its business supplies division is expected to continue across Europe and globally.
#3 Amazon Prime Day Sale – Up to 60% Discount on Kitchen and Home Appliances
Amazon Shopping Days 2023 (April 20-21) is currently offering up to 60% off on kitchen and home appliances for its Indian Prime members. The sale includes a variety of high-end equipment such as blenders, vacuum cleaners, geysers, mixer grinders, water purifiers, microwaves, chimneys, dishwashers, and much more. With the sale lasting for only two days, customers can enjoy additional promotions such as 'No Cost' EMIs, credit card discounts, and cashback incentives on top of the discounted prices.
AMZ Prime Shopping Days have become an eagerly anticipated event for shoppers looking for significant discounts on various products. The sale's popularity has grown over the years, with the marketplace offering special discounts and promotions to encourage customers to take advantage of the event. This year's Prime Day sale on kitchen and home appliances offers customers a chance to upgrade their home and kitchen equipment at an affordable price. Don't miss the opportunity to enjoy a comfortable, efficient, and convenient home environment with Amazon's discounted kitchen and home appliances.
Starving for more news and Amazon tips? Check out our blog!