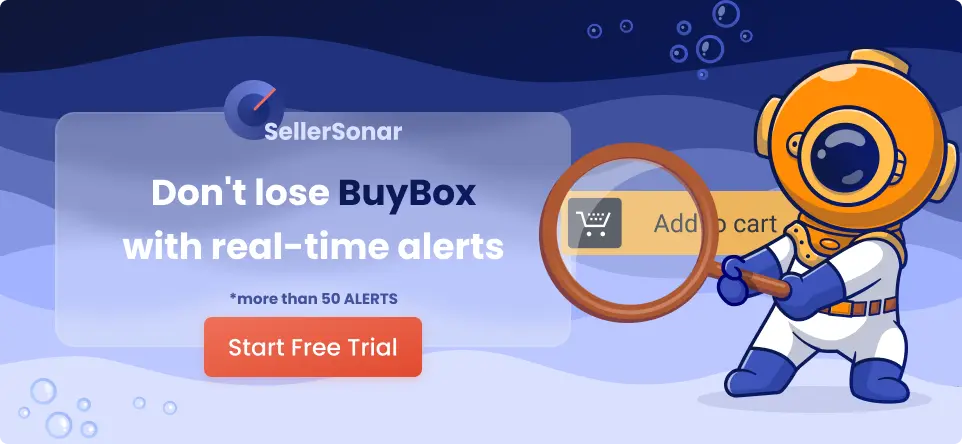 Amazon is a great e-commerce solution that caters to millions of retail businesses. According to recent research, 85% of Amazon.com sellers are profitable. So selling wholesale on the marketplace is a lucrative opportunity. At the same time, there is a lot you have to know before diving in headfirst.
To successfully run a business on Amazon, you should have a decent product and the proper marketing strategy. Along with it comes a trustworthy Amazon distributor. Otherwise, all your investments in the business can disappear as if they never existed.
Sourcing vendors is a continuous process. At the bottom, any business partner might change their assortment, raise prices, lower quality, or shut down, and you'll need to look for a new one. This article covers some guidelines on finding the most suitable Amazon wholesale suppliers, communicating with them, and avoiding fraud.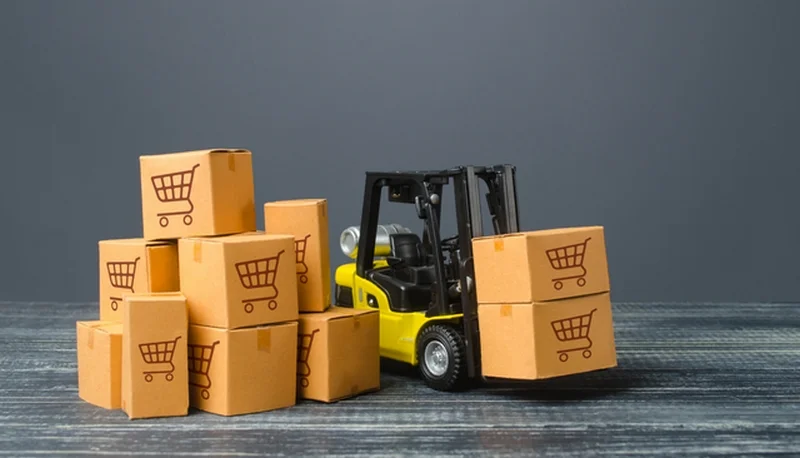 Why Buy Goods at Wholesale for Reselling on Amazon?
Besides making your own branded items through private labels, reselling wholesale goods on Amazon is one of the most effective ways to make money as an Amazon seller — 26% of merchants use the wholesale method. 
So, what are some other explanations for why you need to purchase wholesale goods in bulk to sell on the marketplace? 
You can purchase from a trustworthy wholesale source.
With this selling method, you will buy goods directly from the manufacturer, distributor, or brand and get a purchase invoice. It is important because AMZ may request an invoice before marketing a particular brand, and a receipt from a retail store won't work. 
You do not need to order goods from China or overseas.
A giant benefit to offering wholesale items is that you can buy from sources within your own state without going with the import process. So, for instance, if you're in America, there are thousands of suppliers you can easily buy merchandise from and have them dispatched directly to your location. 
Get a replenishable source for items.
Online or retail arbitrage is a fantastic way to sell and earn money on AMZ, but you may face hardship finding the same goods repeatedly. Retailers might run out of stock quickly online and in-store. In turn, brands or distributors are likely to have plenty of items in stock at all times, making it more manageable to re-up on inventory. 
You do not need to launch a new item.
You do not need to create or launch a brand-new product with the wholesale method. Instead, you're simply reselling other companies' items with their approval on eCommerce marketplaces like Amazon. 
Categories of Amazon FBA Wholesale Suppliers
You will usually face the following Amazon FBA suppliers: wholesale distributors, manufacturers, and dropship suppliers. Below is a brief description of each type. 
Manufacturers for Amazon
Manufacturers are brands that produce products themselves. The good news is that you can offer a variety of private-label goods and build a strong connection with the manufacturer. Besides, you have the chance of getting the first price that lowers costs. Also, there're fewer chances you will run out of stock.
Wholesale distributors
Amazon FBA distributors can provide you with goods in large consignments. It is a good option for merchants targeting significant FBA sales volumes. Also, they can bargain and obtain good discounts. However, you need to better control your product performance and figures with this supplier type. Fortunately, you can use efficient seller tools like SellerSonar to help you.
Dropship suppliers
Dropship sales are quite a common way of running a business on Amazon. The supplier sends the merchandise directly to your clients with this kind of supply. It involves fewer overhead costs. However, it gives less control of the selling process to the merchant.
How to Source Amazon Business Wholesale Suppliers?
Finding a steadfast wholesaler for Amazon FBA is a challenging and responsible task upon which the growth of your business depends. Here we will analyze possible sources of suppliers and different nuances that exist during the search process.
1. Search terms 
A properly formulated query in your browser can become the first helping hand. Fill in the search bar the type of your product and the "Private label," "Supplier," or "Wholesale." This way might be quite tedious; however, as most sites won't even be the first resellers, the price might be much higher.
Don't limit yourself only to the first pages. Look through at least 5-10. Vendors' websites usually don't make it to the top of Amazon engines and rarely seem convenient and friendly, but this does not necessarily mean poor product quality.
Once you select several potential manufacturers, you have to contact them and ask for the price list and details on the terms of the partnership. Then, comparing costs, you can easily set apart retail arbitrage platforms and opt for the most convenient and profitable option.
2. Wholesale supplier's databases
You may find many virtual directories of vendors on the internet where anyone can apply with their company. They're just as convenient to search engines because vendors are categorized by topic or industry. In addition, convenient filters might help you to spot reliable partners.
It is worth noticing that an open registration draws the attention of many people who just want to publish a link to their platform in the directory. Thus, you will need to spend a great amount of time finding truly useful resources.
The following are some useful examples of online wholesale directories:
Keep in mind: On online directory websites, for example, Alibaba.com, you might stumble on fraudsters. However, their poor English and lack of detailed information during the correspondence, such as the delivery method, are easy to spot. 
Trade shows and conferences
You can monitor information about current events in industry-specific media. Such events always lead to new connections. For instance, you may find yourself among suppliers and entrepreneurs interested in selling products and ready to meet their potential customers. Furthermore, it's very convenient, as you may exchange contacts, obtain good discounts, and discuss working conditions.
Another benefit of such places is the possibility to immediately check the samples to decide whether or not the supplier's goods suit you. In addition, keeping in touch with distinguished local designers or craftsmen lets you create a unique assortment.
Subscribe to the industry-specific online or printed magazines and find the advertisement section where you may find potential vendors of products. You might also subscribe to the newsletter to keep informed about online publications. In addition, you may find announcements about industry trade shows and conferences hosted in magazines.
Facebook and LinkedIn are other useful channels for merchants to find their wholesale suppliers for Amazon. Start with searching for necessary groups by name or keyword. Then, if you discover a group related to your category, you will likely need the suppliers. After that, the only thing left is for you to create a publication on a relevant page and wait for a response.
Another possible method to find the proper suppliers is to look for hashtags. Enter the hashtag character(#) and a word or phrase that you think may lead to suppliers in your niche. Whenever you spot an individual supplier or a company to add to your network, it is highly recommended that you share a comment to let them know about yourself and your brand. 
This way is free, easy, and fast. However, there is no way to determine if their social media profile is true. Besides, it may require quite some time to establish good relationships with a supplier.
Wholesale suppliers of your competitors
Keeping track of other sellers' products is also helpful – some of your competitors are already cooperating with reliable vendors that you do not know. Other sellers won't typically share any information about their partners with you. However, there're several methods you can learn from the manufacturer of your rivals:
Check the images on their website– they might have the vendor's watermarks.

Request details about warranty services that wholesale suppliers often provide.

Ask to provide or search for any quality certificates that might also be with suppliers' stamps.

Reach out to your competitors as a client and ask the representative where the goods of your interest are produced.

Purchase their item and look at the packages.
The benefit of this approach to sourcing manufacturers is that other sellers have already tried their goods. Thus, you may safely purchase a trial batch for your Amazon store and check whether it will be popular among clients.
However, be ready to learn that some manufacturers who stand loyal to your competitors may provide less favorable conditions for you. Thus, keep patience. If you're still new to Amazon business, you won't likely gain favorable terms and loyalty from any supplier right away.
Tips for Finding the Right Amazon Bulk Items
If you do not spend enough time honing your product research skills, you will be unable to spot potential products. However, if you are a seller who wants to source wholesale products to sell on Amazon, here are a few tips to keep in mind:
Market analysis: Carry out market research to catch the goods that sell extensively well online. Choose a product that will solve your client's issues. Besides, feel free to employ Google trends to discover popular search terms and product tendencies.
Validate your market idea: So you've got some product ideas. It's a beginning. You have to confirm if it is an actual issue that your items could solve and create your brand out of it. How should you go about it?
Look through the client reviews on digital platforms.

Search for feedback on the consumer and seller forums.

Talk to your relatives and friends.

Use SellerSonar software to check the reviews, Best Seller Rank, and other metrics of Amazon listings. It will help you apprehend the general potential of your item.

Think of what your target audience wants. It will allow you to hone your product and listing to address a particular client's pain point in your title, product description, bullet points, etc. 
How to Contact and Negotiate with Wholesale Suppliers? 
Having compiled the list of priority wholesale suppliers, you have to get in touch with them and ask about the terms of further cooperation. Try not to stop at a particular partner. Instead, build connections with different suppliers.
If you agree with the terms of cooperation, however, the company does not seem very trustworthy, so it is better to schedule a personal meeting with its representatives. Below are some critical things to check first when it comes to the suppliers:
How is the cost of the purchased products and the discounts formed?

Is there a minimum amount of products or the batch for a one-time purchase?

How do they carry out the ordering and the delivery of paid items?

How often will they provide current inventory balances (at least for the best-sellers)?

How is the partnership or a particular deal handled? Are there any reporting documents provided, and is the agreement concluded? 

Can the suppliers provide any certificates of conformity for the goods?

Do they provide the return of defective goods and warranty service?

Can you return paid but unclaimed items or exchange them for other goods if the products are expensive?

Do they offer additional product information, such as images, characteristics, and descriptions?
Now you have a list of questions to ask your potential wholesale suppliers. Then, you need to call or message them. To avoid them ignoring your requests, we recommend following several rules:
Keep your text short. No one likes reading long requests, so write a brief and to-the-point letter.

Do not ask too many questions. It's unlikely that suppliers will be inclined to answer dozens of your questions. Try to choose only the most essential things to form a pleasant impression of the given manufacturer.

Do not insist on a minimum batch. It will probably just reduce your opportunity of receiving a reply. Call the manufacturer or send a short email requesting a short minimum order quantity.

Mind the literacy. Ensure to proofread the writing for stylistic and grammatical errors.
Final Thoughts for Wholesale Vendors 
You're now armed with the expertise of how and where to source Amazon wholesale suppliers for your products. Besides, some useful recommendations will assist you in spotting reliable contractors and establishing good relations with them based on cooperation and trust. Consequently, keeping long-term and trust-filled relationships with your manufacturers will allow you great deals and discounts and lower the risk of issues with returns and shipping.
As soon as you have found the proper wholesale supplier that meets your Amazon FBA requirements and creates your inventory, the next step is to sell your items profitably and competitively. And for that, there is no better tool than SellerSonar that can significantly enhance your chances of increasing conversions and winning the Buy Box.
Interested? Benefit from convenient listings monitoring with our free 29-day trial now!
FAQ
How do I find quality wholesalers for Amazon FBA?
What are the Amazon FBA requirements for wholesalers?
What is the minimum order for wholesale Amazon FBA?
Is wholesale for Amazon FBA profitable?
What is Amazon FBA wholesale?