If you have a couple of Visa gift cards collecting dust, it's time to put them to good use. You can use them to shop on Amazon and snag some great deals.
But if you're not sure how to use a Visa gift card on Amazon, don't worry; we've got you covered. Our guide will walk you through the process step-by-step, so you can make the most out of your certificate.
So, without further ado, let's dive in and learn how to kill two birds with one stone.
What Is a Visa Gift Card?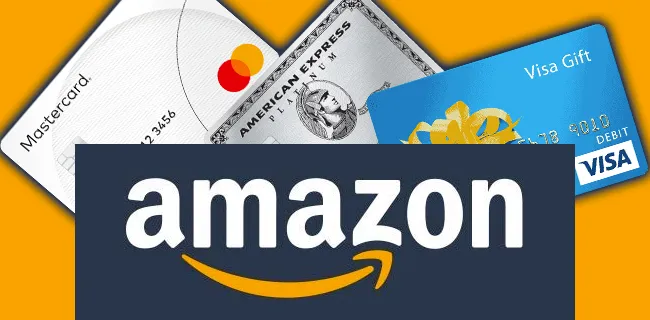 A Visa gift card is a type of prepaid debit card that is loaded with a specific amount of money. It can be used anywhere Visa debit cards are accepted, including online merchants like Amazon. 
The difference between a Visa certificate and a traditional credit or debit card is that the balance on a certificate is predetermined, and it cannot be reloaded with additional funds. Once the balance has been used up, it becomes worthless. Visa gift cards are often given as gifts for special occasions, such as birthdays or holidays, and they can be a convenient way to make purchases without using cash or a credit card.
What Is the Purpose of Gift Cards?
To begin with, they have become a popular gift-giving option for a variety of occasions. They are essentially prepaid cards that can be used to make purchases at specific stores or online retailers. Here are some of the main purposes:
Gift-giving
Gift cards are a convenient and practical option for birthdays, holidays, weddings, and other special occasions. They allow the recipient to choose their own present or purchase something they need.
Incentives and rewards
Companies often use such cards as incentives or rewards for their employees, customers, or partners. This can help boost morale and incentivize good performance.
Promotions and marketing
Businesses use eGift cards as part of their marketing strategies to attract new customers and retain existing ones. For example, they may offer certificates as part of a promotion, loyalty program, or referral program.
Budgeting
Gift cards can help people stick to their budget when shopping for specific items or at specific stores. By using a voucher, they can avoid overspending and stay within their financial limits.
Can You Use a Visa Gift Card on Amazon?
Indeed, Amazon has a range of gift cards and prepaid cards that can be used on their website, including Mastercard, Amazon, and Visa certificates. However, there are a few restrictions and limitations that apply when using a Visa gift card on Amazon.
Here are some important factors to consider:
You can't use a Visa voucher buy Amazon cards or subscribe to Prime.

You can't use more than one certificate for a single purchase. Instead, you can add multiple cards to your AMZ account and use them for future purchases.

Your Visa certificate must be registered with a valid name and address that matches your profile. If the details don't match, your purchase may be declined.

The balance on your voucher must be enough to cover the total cost of your purchase, including taxes and shipping fees. If the balance is insufficient, your purchase may not be approved.
How to Add a Visa Gift Card to Amazon?
Using Visa gift cards on Amazon is possible, but there is a trick to it. Since Amazon's payment methods only allow credit and debit cards, you need to make the website believe that you are using one of those instead of an eGift card. Here's a detailed tutorial on adding a Visa gift card to Amazon:
Go to the Amazon website and log in to your account. If you don't have an account, you must create one first.

Once you're logged in, click on the "Accounts & Lists" dropdown menu in the top right corner of the page, and select "Payment options."

On the next page, click on the "Add a payment method" button.

Select "Add a credit or debit card."

Enter the voucher information, including the number, expiration date, and CVV code.

Make sure the name and address associated with the certificate match the name and address on your Amazon account. If they don't match, the platform may reject the payment method.

Click "Add your card" to save the Visa certificate to your AMZ account.

Once the certificate has been added, you can use it to make purchases on the platform by selecting it as the payment method at checkout.
It's important to note that if the purchase amount is more than the balance on the Visa voucher, Amazon will not allow the payment to go through. In that case, you'll need to use another payment method to cover the remaining balance
Can You Pay Partially with a Gift Card?
Amazon allows partial payment using both a certificate and a debit/credit card. To split payment, you can purchase eGift cards according to the price of items you want to buy from AMZ, and then split the payment between the eGift and the debit/credit card. 
Additionally, to use an Amazon certificate, you can redeem it during the checkout process on Amazon.com by entering the claim code and selecting the payment method for the remaining balance.
 If you have an AMZ certificate and an Amazon Payments account, you can also use your balance to pay for items purchased from third-party sellers by selecting AMZ Payments, then Gift Cards, and entering your claim code.
How to Use Your Visa Certificate for Partial Payment?
If you have a voucher that you want to use on AMZ, adding it to your payment methods as a debit/credit card is simple enough. However, problems may arise if the purchase amount exceeds the voucher balance. To get around this issue, try this two-step process that tricks the marketplace into thinking your certificate is a debit/credit card:
Buy an eGift voucher for the remaining balance
Don't worry about the amount – just purchase an eGift card with the remaining balance. For example, if you have $10.35 left on your Visa gift card, buy an AMZ eGift certificate for that amount.
Add the eGift voucher to your account and use it with a debit/credit card
Once you receive your eGift Card, add it to your account's balance. This way, AMZ will automatically deduct the purchase amount from the certificate first and then charge the remaining amount to your debit/credit card. Doing this allows you to use up the entire balance on your Visa certificate without waste.
Remember to check your Visa voucher balance, register the card with a valid name and address, and understand any limitations or restrictions before using it on Amazon.
Tips for Using a Visa Gift Card on Amazon
By following the recommendations below, you can ensure a smooth shopping experience:
Check the balance: Before making a purchase, be sure to check the remaining balance on the voucher to avoid any declined transactions. You can do it by calling the number on the back of the cards or visiting the issuer's website.

Register the card: To prevent fraud, Amazon requires that all Visa gift cards be registered with a valid name and address. You can do this by visiting the issuer's website and following the registration instructions.

Understand the limitations and restrictions: Some Visa vouchers may have limitations on where they can be used or expire after a certain period of time. Be sure to read the terms and conditions before using it on the platform.

Use up the balance: If there is a remaining balance on the certificate after purchasing on AMZ, be sure to use it up before it expires or is lost. You can also combine the remaining balance with another form of payment to complete a transaction.
Final Thoughts 
Using a Visa certificate to make purchases on Amazon can be an easy and convenient way to shop, especially if you have received it as a present. However, it's important to check the card's balance, register it with the correct name and address, and understand any limitations or restrictions that may apply to avoid any issues. If you prefer not to utilize a voucher or don't have one available, the marketplace offers several other payment options, including major credit and debit cards, AMZ cards, and store credit. 
For more helpful tips on AMZ shopping and selling, be sure to visit our blog. And if you're an aspiring seller, don't forget to sign up for a free 29-day trial of SellerSonar product listing monitoring to help you increase your revenue with its powerful features.