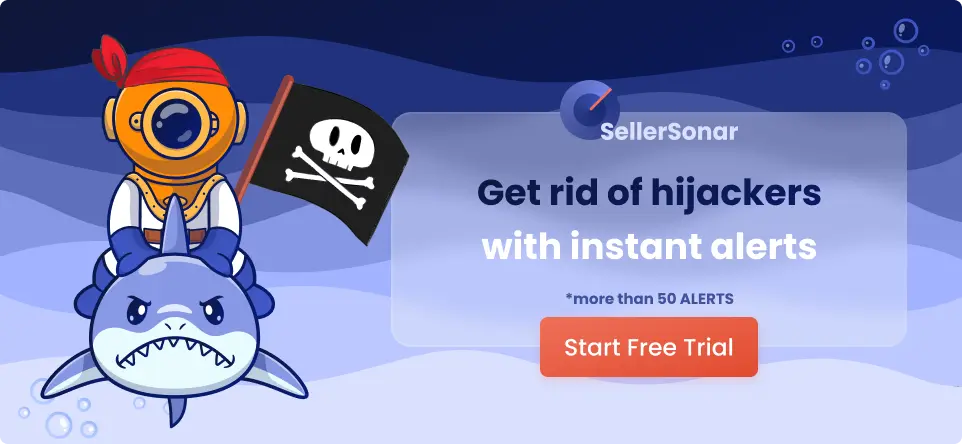 Сustomer returns are an aspect of the buying and selling game and remain even in the world's biggest and most lucrative marketplaces like AMZ. Unfortunately, regarding returns on Amazon, the blame falls on sellers probably because they may have delivered the wrong item, size, color, or SKU. However, usually, it's not your fault. But here's the bitter truth: the marketplace still needs merchants to accept the product returns– even when it's the customer's fault.
Let's delve into the basics of Amazon's refund policy, the details of the new AMZ Return Policy for both FBA sellers and individual merchants, different aspects of handling returns, how to change Amazon's return method, charges for returns, and so on.
What's Amazon's Seller Refund Policy?
Products shipped from the marketplace, even including AMZ Warehouses, are eligible for return within a month in most cases. Nonetheless, a few products have distinctive guidelines or policies related to them.
How Are Amazon Refunds Processed? 
When a customer returns your item, the refund that they receive is based on three aspects:
Condition of the returned product.

How was the item purchased?

How long has the client had the item with them?
Customers can choose their preferred return method when returning an item by checking the online Returns Center page.
If the customer opts to get a refund after the seller receives the items, it might take up to 5 business days to handle the refund, followed by the refund issue.
Reminder: If AMZ refunds the client on a prepaid credit card and they no longer hold the physical credit card, it's still stored within their account. Buyers can use it for subsequent purchases with the same profile.
Besides, if the customer places an order via AMZ Currency converter, keep in mind that the refund will be issued in local currency and estimated with the same rate when the client placed the order.
What Are the Main Reasons Customers Return Goods?
When AMZ clients submit a request to return their order, they should indicate a reason for their return. It will show who is responsible for the return delivery charges—the seller or the customer. 
The platform lists 72 official explanations for a client return, which you can find here. Usually, clients are responsible for reasons related to ordering the wrong size, preference, or changing their minds about wishing for the item. On the other hand, sellers are deemed responsible if the client mentions damage-related or functionality reasons like "the product was damaged due to improper packaging" or "missing accessories or some parts." 
Below are some other explanations clients cite in their refund process, and the platform finds at fault for each:
Not satisfied with the product's quality – seller.

Arrived too late – seller.

Didn't like the colour – client.

Better pricing is available – client.
How To Issue A Return Request?
Amazon sellers can take different actions on return requests with the help of the Manage Returns option. 
An individual merchant who prefers a manual request authorization or a professional FBA seller who gets out-of-policy requests have an option to check a refund request manually. For this, follow the actions listed below:
Step 1: Sign in to your Amazon Seller Central profile, choose Orders and then go to the Manage return tab.
Step 2: Select the request you want to review to authorize a single-return request.
Step 3: After doing step #2, you will need to utilize the RMA number, which Amazon generates, or you will need to enter a custom code. A client will see this RMA number by Amazon on their return authorization Amazon slip, just next to the return label.
If the return request is under manual authorization, sellers will be asked to choose an address to return the items. You can add a new one or select one of your saved return addresses.
Step 4: To authorize several return requests simultaneously, select the request you wish to review. Then, choose to Authorize all selected returns from the page – Manage Returns in the dropdown menu.
Note: Since September 15, 2021, Amazon has started automatically authorizing all return requests under their Return Policy. For return requests that are out-of-policy or category-exempt, Amazon sends for manual authorization. Sellers can find such return requests via the 'Auto-authorized' flag on the Amazon Manage Returns page (Orders > Manage Returns) in their Seller Central.
2. Close the return request
You might do it right away in case you:
Wish to issue a refund and not to ask for the product's refund.

Opt for not accepting the return (for example, when it isn't compliant with the AMZ policies).

Select a clear reason to close the refund request and explain it to the client. As soon as the request to return the items is closed, AMZ delivers to the client the notification you have sent along with a reason for the closure.
Otherwise, a customer can also close their return request. In that case, the seller will get a notification email.
3. Issue the refund
A refund might be issued:
After the product has been returned.

If you're letting the customer keep your products.
However, if you wish your item back from the client, Amazon recommends you to wait until you get it and issue a refund.
As soon as you receive your goods back, the platform expects you to issue the refund within two days. But if you fail, Amazon has the right to refund a certain amount to the shopper and charge the same from your seller account.
Thus, to prevent a negative experience for the client, monitor your refunds actively and ensure that the customers receive them on time.
4. Contact the customer and discuss the issue
However, rather than handling the return and issuing a refund, it is always a great idea to fix the issue.
Amazon Return Policy for Third-Party Sellers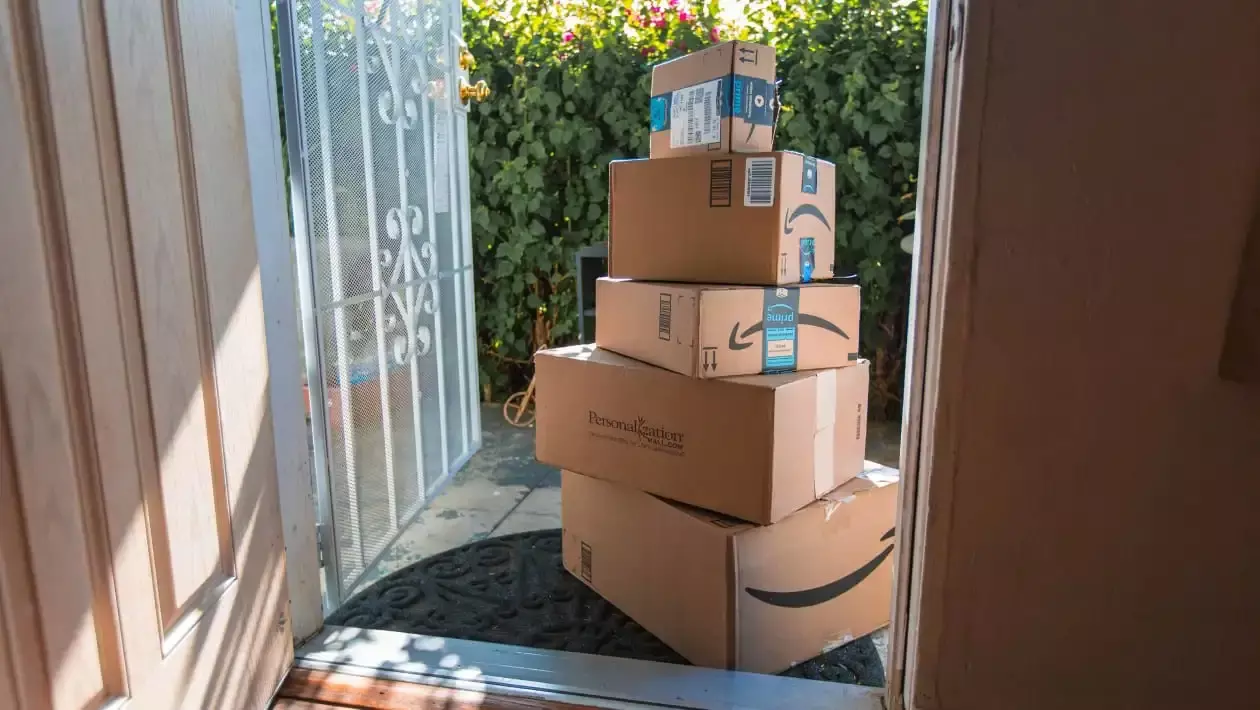 Let's start with the Amazon third-party sellers' return policy. Returns for sellers who fulfill their orders work differently from the FBA model. Amazon's guarantee claim in their seller-fulfilled return policy states that FBM merchants must match or exceed Amazon's return policy. It means you have to accept returns within the platform's 30-day return window. 
In addition, all returns will be shipped back to the address indicated in your seller account, not to the Amazon marketplace. You need to refund the customer within two days of getting the return shipment. 
If you are a professional seller on Amazon, you will be automatically enrolled in the Amazon Prepaid Returns Label program. So, suppose a customer requests a return, and it falls within the accepted time frame. In that case, Amazon automatically sends the client a prepaid return shipping label on your behalf via Buy Shipping Services. Individual merchants must opt-in to the program. 
Furthermore, for any return requests made outside of Amazon's return policy or those considered exempt, Amazon will send the return request for manual review by sellers. So how does it apply to FBM sellers? Unfortunately, it means they won't have the option to communicate with the shoppers, for example, to fix the situation before the clients are automatically refunded. 
Amazon 3rd-Party Return Policy: Delivery with Services
Amazon shoppers who have bought a product as a Delivery with Service option from a third-party seller have to agree on any returns with that merchant. Such services may include, for example, in-home unpacking, installation, assembly, and more. The merchant and the shopper should coordinate and plan the return terms. Once the seller's staff has scheduled the return, they shall uninstall or disassemble the product and collect it from the buyer.
If a seller does not provide such kinds of services or for any reason fails to contact a buyer to schedule an appointment and pick up the purchased product, a buyer can contact the Amazon Home Services team.
Another option is to file an A-to-z Guarantee claim. A shopper can file an A-to-z Guarantee if they are unhappy with the product and cannot settle the issue directly with the seller. When that happens, a shopper may file a claim to Amazon, which will decide if they are eligible for a refund.
There are cases when a buyer wants to refunda Delivery with Services product that is broken or missing parts due to the buyer's fault. If that is the case, the seller may charge a restocking fee depending on the item's condition.
Fulfillment by Amazon Return Policy
With the FBA (Fulfillment by Amazon) model, Amazon handles customer service and fulfillment on behalf of merchants, including customer returns processing. The platform operates by its client return policy when determining whether the product in question is eligible for a return. As an Amazon seller, you have no control over whether a product is accepted as a return, even when it is the buyer's fault that an item is damaged or defective.
Clients can request returns within 30 days of receiving their order in most cases. But the marketplace can (and does) make some case-by-case exceptions and accept returns that exceed that 30-day limit. 
In the case of an exception, Amazon.com sends an email to the seller notifying them that they have started a return and deducted the cost of the order from the seller's account balance.
What To Do Prior To Processing A Refund?
When a customer asks for a refund, there are several aspects Amazon recommends you to do before handling the refund:
When you authorize your client's request to refund the product, wait until you get the delivery from the shopper before accepting a refund. Besides, you may even let the customer discard or keep the item if you authorize the refund. Nonetheless, it's up to you to decide whether to go with returnless refunds. 

If the customer sends you the item damaged or, perhaps, in a different condition from what you shipped before, you have the chance to issue a "partial refund." You must inform the customer to avoid further misunderstandings if you decide to go with a partial refund.

Suppose you have described and listed the product correctly, yet the client doesn't want the product anymore. In that case, you may opt for refunding the actual price and without the AMZ shipping cost. It is a benefit for the seller.
What Can You Do with Your Returns?
To help lower potential losses from damaged or returned products, AMZ has created a couple of solutions that help merchants recoup some money or discover a new home for damaged, used or returned goods. 
FBA Liquidations
The FBA Liquidations service is created to help merchants liquidate the excess goods and client returns versus having the inventory destroyed and paying extra storage commissions. 
Sellers need to submit a request to participate in their Seller Central account, and AMZ will evaluate different factors to decide the average selling cost of your item. Wholesale liquidators will pay nearly 5% to 10% of the item's average selling price. Once a liquidator buys your inventory, the platform will pay you within two months.
FBA Grade and Resell
The FBA Grade and Resell service helps merchants to relist and sell unfulfillable goods as used products instead of paying AMZ to return or destroy the goods. 
Sellers can submit their unfulfillable inventory into this program, and the marketplace will then assess the condition and grade the product. As soon as your item is graded, AMZ will create a new product listing. 
Instead of destroying inventory or generating more waste, this solution allows merchants to recoup possible losses from returned goods. 
FBA Donations
Another opportunity for your overstocked or returned items is to donate them via the platform's FBA Donations program. This solution allows merchants to donate some inventory to selected American charities. 
This good-cause alternative provides your products with a new life versus liquidating them and adding more landfill waste. 
This service is an exceptional option for merchants to eliminate unfulfilled inventory, donate needed products to needy people, and reduce waste. It might even provide users with some tax benefits.
How Can I Protect from AMZ Refund Scammers?
To defend themselves from customers with shady or bad intentions, some Amazon sellers take photos or videos of their goods, especially expensive ones, before dispatching them. In addition, it serves as a proof that they sent the item properly if a client claims that they haven't got the order and asks for a full refund.
These safeguards require some more time than your current heavy workload. Nonetheless, such protections will help you save money and keep your reputation intact, even when a customer attempts to scam you.
Apart from these, below are some additional safety measures to take into account to avoid further run-ins with scammers:
Ensure you get signatures on all the packages that you deliver.

Add insurance to the packages with expensive products.

Leverage a tracking delivery system.

Give correct descriptions and images of an item.

Dismiss any out-of-stock order quickly.

Keep the customers informed and reply to emails promptly.
How to Refund Tax to Buyers? 
As a seller, you might face situations when you need to refund the amount of tax to the customer. Checking if they qualify for tax-exempt status in such cases is essential. In case they do, the client can request a tax refund.
A client asks for tax refunds directly from the Amazon seller (you). To issue the tax refund, here is what you need to do:
Proceed to Manage orders and find the order you wish to issue the tax refund.

On the Order Details tab, choose the option Refund order.

On the upper side of your Refund order page, choose Refund tax only.

Select an order from an unincorporated area or a Tax-exempt buyer.

If you select the order from an unincorporated area, you will need to pick the jurisdiction you will refund.

If you choose a tax-exempt buyer, you must indicate an exemption reason.

Select the Submit refund.
If you cannot refund the tax, check if your order was carried out through FBA or sent to a place where the Amazon marketplace manages tax calculation, tax collection, remittance, and refunds.
Amazon Seller Return Policy: Restocking Fee
| | |
| --- | --- |
| If a customer returns | He/she receives |
| Products in their original condition that go beyond the return window* | 80% of the item price |
| CDs, DVDs, vinyl records, cassette tapes, or VHS tapes that were opened (from its original plastic wrap) | 50% of the item price |
| Products with missing parts, damaged goods, not in proper condition, or have signs of use | Maximum 50% of the item price |
| Open software or video games | 0% of the item price |
*Keep in mind that the return window period is only thirty days from the date the goods were sent for most products. To check for a product's return window, customers can navigate to their orders page and choose Return/Replace Items.
Suppose you have fulfilled the item as an Amazon seller. In that case, you can charge the customer a maximum restocking fee of 20%, even when the item was returned to you in its original condition within the period of 30-days.
An Amazon seller can decide to charge the client with a restocking fee only when the following conditions apply:
The client finds the same product but on a different site.

The customer decides to change their mind (the situation is known as Buyer's Remorse).

The client returns the item impaired, damaged, or considerably different from the originally delivered one.
Final Thoughts
If you wish to sell on the Amazon platform, you must follow the marketplace's rules—whether you consent to them or not! Unfortunately, as we have mentioned, customer returns are a common part of running an eCommerce Amazon store or any retail business, for that matter. So to help limit the share of returns, try offering high-quality goods and fully optimized product listings with as much info as possible.
FBA and FBM Amazon sellers with great stock that lack the helpful tools to manage customer refunds might get slammed by negative reviews or lose the Buy Box.
To help you address the issue, SellerSonar offers Amazon tracking to develop your product strategy. You can also benchmark product detail changes and get out-of-stock alerts to operate the business smoothly. Sign up for a 29-day free trial right now and benefit from automated listings monitoring.