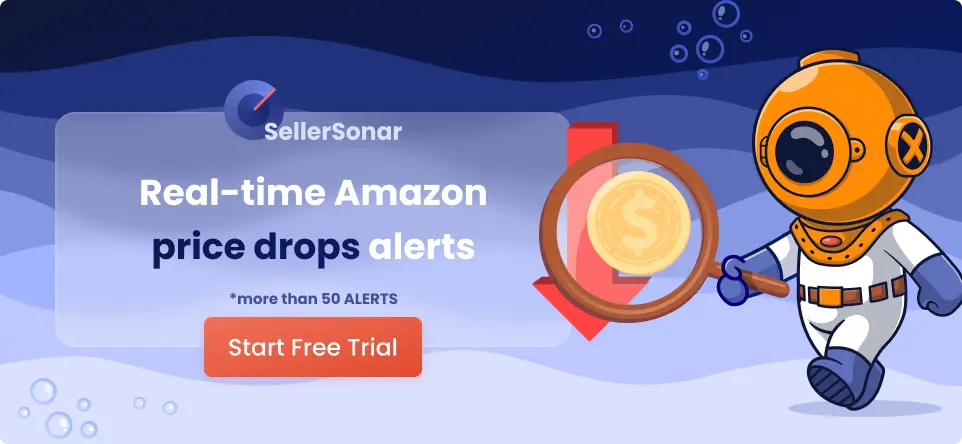 Every user who buys or does business on Amazon.com sooner or later will have to get an invoice from the marketplace. However, many orders fulfilled by third-party merchants on the platform might be sent without a printed invoice in a package or a box.
Still, for many reasons, as the case may be, you might need proof of your purchase, which is an AMZ receipt. For instance, a receipt might be necessary to get bought products exchanged or returned. You might also require it for payment management, to confirm your expenses, business-to-business operations, tax purposes, etc.
The AMZ marketplace takes care of this, and every order comes with an online document. What if you need a hard copy of your receipt? In this case, you can print your invoice to AMZ anytime from your account. 
This blog will tell you how to get a receipt from Amazon and print it. So, keep on reading.
What Is an Amazon Receipt?
Amazon receipt means a document proving the financial transaction (a shopper's purchase in the AMZ marketplace). In your profile, the platform keeps an order history so that you may locate and print invoices on business purchases any time you want.
AMZ invoice represents a legally binding receipt that includes all necessary details about your transaction, for example, the seller's and buyer's details. Such documents might be used as proof of expenses to get reimbursement by your employer or claim tax write-offs for the business costs. You may also scan the invoices in receipt scanner tools to handle your bills.
Usually, the downloaded document is provided in PDF format.
Furthermore, there's a slight difference between an invoice and AMZ confirmation email. The first one contains all information about your transaction, while an email indicates only your order number and total price. The Amazon confirmation email is sent to the inbox automatically, whereas your invoice requires it to be downloaded from your AMZ account.
What Is Included on an AMZ Receipt?
Amazon receipts contain all your order details, for instance, date, order number, and total order amount.  
The merchant's order number is also indicated above the product description, item condition, and total price paid.  
In addition, the address, shipping date, and delivery time are detailed above the payment info (credit card and billing address).  
Remember that the payment details are divided into the product subtotal, handling and shipping fees, any discounts or free shipping, the total amount before tax, and the calculated tax to be collected. 
Besides, at the bottom of each Amazon receipt, there's the option to return to your order summary and check the transaction status.  
Why You Might Need to Get an Amazon Receipt
Keeping tabs on your orders is necessary for smooth budget management. And, even if you are just shopping on the platform for gifts or personal items, you still may need to locate and print your old AMZ receipt. 
Below are a few reasons you may want to find the invoice for something you bought on the platform:
To get compensated by your employer. If you purchase items for work, you may have to apply a reimbursement request with the expense receipt.

You are monitoring your expenses. Apps like Mint, Personal Capital, and YNAB can import payment information. However, if you wish to split your expenses to monitor what you are spending money on, you will need to get your AMZ receipts.

You are passing the expenses on to your customer. If you have bought something in the platform on your customer's behalf, you will need to present proof of those purchases if you wish your client to reimburse you.

Replacement or warranty claims. If you applied for a warranty on your goods or need the producer to replace them, you will have to dispatch an invoice copy as proof of your purchase.
How to Find Amazon Receipt?
If you want to find an AMZ receipt for your order, you may get it from your account in the "Returns & Orders" tab.
Is Amazon Receipt Different from Confirmation Email?
As mentioned above, your AMZ invoice is similar to the confirmation sent by the marketplace because they both contain the total amount and order number. However, it is where their similarities end.
Generally, there are more details on AMZ receipts than in the AMZ confirmation emails you get after the purchase.
While the confirmation email is sent automatically, the full invoice is not. Instead, you have to sign in to the profile to check and download your invoice from the transaction details. 
In turn, the confirmation email includes the order number, shipping address, estimated arrival date, and total payment amount. You may also find recommended products under "Customers Who Bought Products in Your Order Also Bought."
On the other hand, the receipt is an extensive version of the Amazon confirmation email. It gives additional information you won't find in the message sent to you after purchase.
Don't You Already Have a Copy of the Amazon Order Invoice?
You may think that the papers that come in the package or box with the goods you ordered from AMZ contain the invoice. However, you would be wrong. It's just a shipping label rather than your actual invoice. Furthermore, it does not have all the information that a receipt or invoice usually has, for example, a list of products you bought, their price and tax amount, the order date, your shipping address, and the payment method.
How to Print an Invoice from Amazon?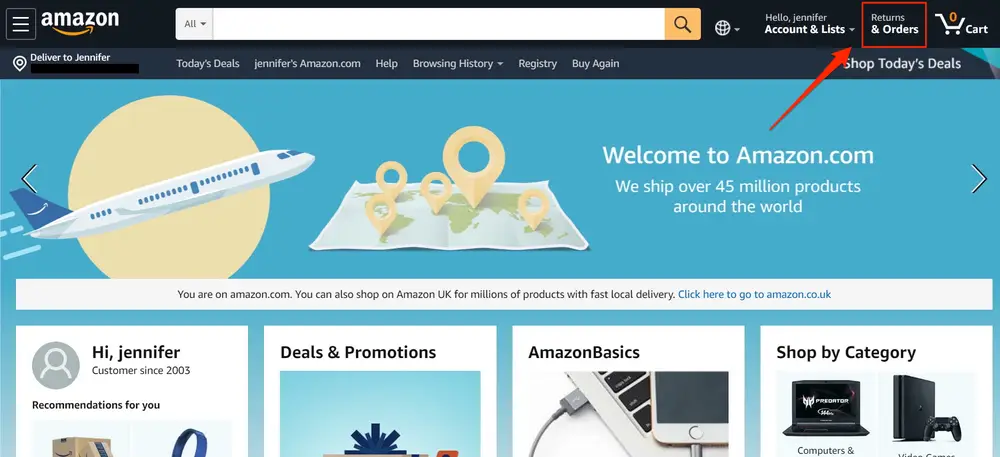 If you do not know how to find an Amazon receipt, our recommendations on printing invoices from Amazon will help you do it in 4 simple steps. Read more below.
Visit your Amazon homepage via any browser on your PC or Mac and sign in with your login and password connected to your account. 

In the top-right corner of the screen, choose the "Returns & Orders" button to get to your transactions summary page. 

Find the order for which you want to print the invoice or receipt and pick "Invoice" in the grey header. 

On your invoice screen, use "Print this page for your records" at the upper part of your webpage and select the printer you want to employ. Your document will then start printing, so you may leave your invoice screen.
Getting a Receipt from Amazon: Final Thoughts
Amazon receipt lets you keep tabs on all orders made on the greatest eCommerce website. The platform keeps them digital to ensure such receipts aren't lost. However, you can select to print from your account if necessary. You get receipts on all orders you make in the marketplace, which will be sent to your email address.
If you enjoyed our post, learn more tips and tricks on how to perform on Amazon in our blog! Running your own business? Then, boost is with our listing tracking tool.
SellerSonar algorithms constantly monitor and process data from AMZ to generate notifications and send alerts for your or any other products. Thus, you can stay fully aware of the slightest changes in your business environment and protect sales and profits. Enjoy our 29-day trial now!