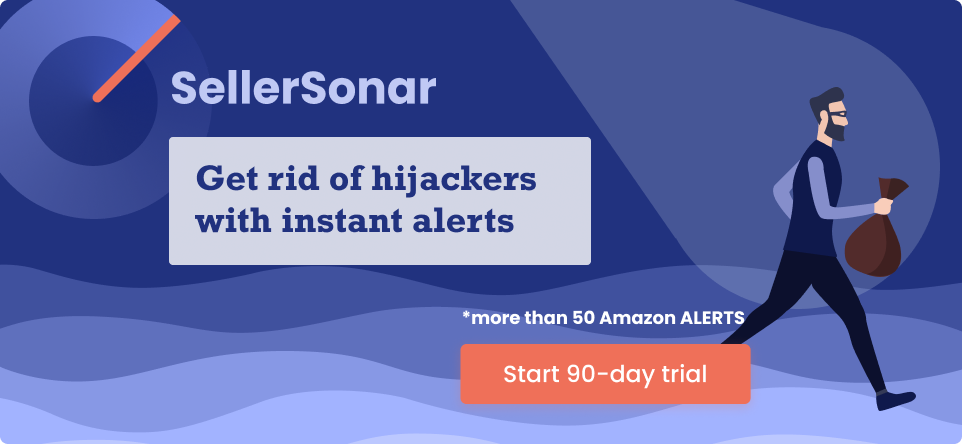 Amazon Prime Day 2022 has ended at last. We know it was a good one, and you are probably still itching to offer a few deals you did not quite get to snag in this year's sale. Even if the 2023  event feels like a long way off, we like to stay organized when it comes to prepping your business, so we are already planning ahead when the next event will land. 
Preparing your products for the big Amazon Prime Day sale is never too early. So, read on more for Amazon Prime Day deals and everything you can do now to ensure you are ready when prices finally drop.
What Does Amazon Prime Day Mean? 
So, what is Amazon Prime Day? It's an annual eCommerce event exclusively for participants of AMZ Prime, of which there're more than 200 million! This event is usually promoted as a "day"; however, it usually takes 48 hours, during which members can access a broad range of best deals across various goods.
This event first entered the scene in 2015 to mark Amazon's 20th birthday. Later, it has become one of the most important dates on the shopping calendar. Last year, total sales exceeded $11.19 billion, with over 200 million items sold. As an AMZ seller, you would not want to miss this chance, would you?
When Is Amazon Prime Day 2023?
The 2022 Prime Day sale comes back to the usual July dates for 2022, but there has been little consistency over the years, making it hard to predict 2023. We do not have any official confirmations or timings for next year – AMZ usually waits until at least the month before to start disclosing dates- so we have got a long time to wait before we know when the best Amazon Prime Day deals begin dropping. 
As you can now expect, AMZ Prime Day extends well beyond the traditional definition of one day, with discounts being online a couple of weeks ahead of the official opening date and then the main sale lasting two days. For instance, the 2022 event started at immediately midnight on July 12 and ended at midnight on July 13. This general tendency has been to give all customers as long as possible to grab all the deals their bank balance can handle, so we would not be surprised if it was another two-day sale next year.
When Is Amazon Prime Day 2022?
The marketplace announced its Prime Day on July 12-13, 2022. However, some early deals and discounts started on June 21.
Within a couple of last years, this event took place in July. However, the sale was postponed in 2020 due to the COVID-19 pandemic, taking place in October instead. Last year, it was held at the end of June, getting back to its standard summer timeline.
10 Tips on How to Prepare for Prime Day
Choose suitable goods to highlight
Amazon Prime Day isn't the time to concentrate on slow-moving goods or struggling ASINs. Instead, our advice is to promote your most successful items or top-selling ASINs. High-performing goods have better sales and are more heavily advertised through the platform's algorithm. Therefore, concentrating on these items will show growth in sales performance and return on investment. 
Keep in mind to check the inventory levels
Running out of stocks is the worst thing an AMZ merchant can face. So you should check the stock levels before Amazon Prime Day. It will help to ensure you have enough goods to expect growth in sales. Find your historical statistics and look at how your top-selling items performed last year—especially within peak e-commerce shopping times. If you predict correctly, you will have enough products for the event and the rest of July.
EXTRA TIP: Still not sure how to make predictions for Amazon Prime Day? Try buying an additional week's worth of stocks to be safe.
Optimize your listings
If you have not done it already, it is time to invest in optimizing your Amazon listings. Doing so will enhance your organic growth on the platform and boost your conversion rate for Prime Day. Moreover, adding proper, high-value search terms will help rank your pages on the marketplace's search results. As with Google, customers only check the most relevant and the highest search results. 
Inspect your AMZ listings
One issue that sellers can't afford is to have critical info missing from their listings on the platform. For instance, suppose a buyer isn't able to promptly find answers to some urgent questions. In this case, they will make a purchase elsewhere, especially on AMZ Prime Day, when there're many discounts and offers to benefit from within a limited period.
That's why you should start auditing the listings right now. Pay close attention to all the gaps. Are your product pages missing key information? Do they contain unanswered questions from shoppers? Do your listings include sufficient high-quality photos? These are some essential questions you must be asking yourself.
EXTRA TIP: Still utilizing Enhanced Brand Content? Is your brand registered with the Amazon program? If so, we recommend switching to the platform's A+ Content. Unlike the first option, such content does not remove the product description. Instead, it is a crucial opportunity to add additional keywords. As a result, your listings will rank higher on search result pages on Amazon. 
Fix suppressed or inactive listings
Do not waste your precious time marketing listings that are blocked, out-of-stock, with pricing mistakes, or missing relevant details. Instead, stay diligent and do extra checks before Amazon Prime Day!
Generate product reviews
As you may know, Amazon has its "Request a Review" feature, which every seller should utilize before the event. It will give you extra customer feedback and boost your products' ranking. Need assistance getting client reviews for goods new to the marketplace? Check out the Early Reviewer Program or leverage third-party feedback management tools. 
Enhancing your exposure and bringing extra traffic to your AMZ listings could determine your selling success. Our advice here is to use Amazon Advertising to outperform other sellers. Employ dynamic bidding, and do not forget to raise your promo budget daily —we recommend increasing your everyday spending by 2-3 times.
EXTRA TIP: Invest in Amazon's Sponsored Products. This advertising type will display any Coupons or Lightning Deals provided for that items—and Amazon clients are expecting a deal!
Keep track of your competitors.
It's also important to keep an eye on what other sellers are up to. What kind of deals are they providing? Can you ensure your discounts and promos are sweeter?
Stay careful, though! Do not click on their listing if your competitor owns the Buy Box. Even if you don't buy anything from this seller, you improve their page views, growing the Buy Box percentage.
Thus, you're only growing the chances of them having the Buy Box for a longer time.
Dead with negative reviews
Prior to AMZ Prime Day, you should manage the negative feedback and begin engaging with your clients on the platform. It will allow you to win the trust of possible buyers and grow confidence when they buy your items— answer questions and fix issues.
Generating a social media buzz is a great way to start advertising your brand, your products, and even AMZ Prime Day. Use lifestyle images and interesting content to draw your target audience's attention and make them aware of your Prime Day discounts.  
Another Amazon platform promotion tip is to make the most of influencers and opinion leaders. They are treasured by companies, as they might impact a new audience to choose your business. Usually, people tend to buy something if one of their favorite bloggers has promoted it online. Besides, the marketplace makes it easy for sellers to get started, as it offers its Influencer Program, where merchants can find a broad range of opinion leaders to connect with.
EXTRA TIP: Do not forget to include Prime Day-relevant hashtags when advertising your products and brands on social media. Add: #PrimeDay2022 #AmazonPrimeDay #PrimeDayDeals
What to Do After Amazon Prime Sale Day?
Revise your pricing
Your prices must be corrected when the dust on AMZ Prime Day is settled. Prices you reduced to compete with other sellers may be returned to normal levels. Contrarily, goods that did not sell during the event should get lower, especially if they're not moving well and you are attempting to clear them out. Anyway, repricing within a few days after the event is necessary to keep momentum and evade a post-sale transaction dip.
Reassess your promo campaigns
The rule mentioned above also applies to promo campaigns. You can usually return your AMZ PPC campaigns to normal levels after the sale. However, you might also need to adjust some strategies depending on how various goods are performed. Also, don't forget to revise your ad campaigns to reflect the post-Prime Day landscape and your budget.
Settle inventory issues
Sending inventory to the platform's warehouses isn't an exact science. It's especially true for busy seasons like Prime Day when some items perform far better than you expect and other goods perform much worse. Refilling understocked products as fast as possible will help you not to lose sales. Similarly, removing or repricing overstocked merchandise will allow you to avoid being struck by FBA storage fees.
Draw conclusions for the end of the year
With comprehensive tracking tools, you can have a bunch of great statistics to analyze after Amazon Prime Day. You will see what performed well, what did not, and the profit margins on your best and worst-performing goods. It does not feel like the winter holiday season during the hot summer. However, the fourth quarter is already around the corner. Leverage your wins and failures within Prime Day 2022 to adjust your advertising, product creation, and inventory decisions ahead of the next big merchant event when the fourth quarter begins in October.
Make Most of Amazon Prime Day in 2022 with SellerSonar
Prime Day is going to bring the best of eCommerce shopping to clients across the globe. Amazon merchants who have done the homework and prepared for the big event have lots to get. We hope you find the above tips helpful for reaching your most profitable Amazon Prime Day ever!
In addition, SellerSonar offers advanced Amazon automation software to increase the performance of your selling business. It includes product listing monitoring, FBA fee calculation, and seller data analysis. It is the ultimate comprehensive service for protecting and increasing your sales within a single tool.
In short, it is a one-stop software to help you take advantage of Amazon Prime Day.
Want to learn more about the SellerSonar service? Sign up for a free 90-day trial.