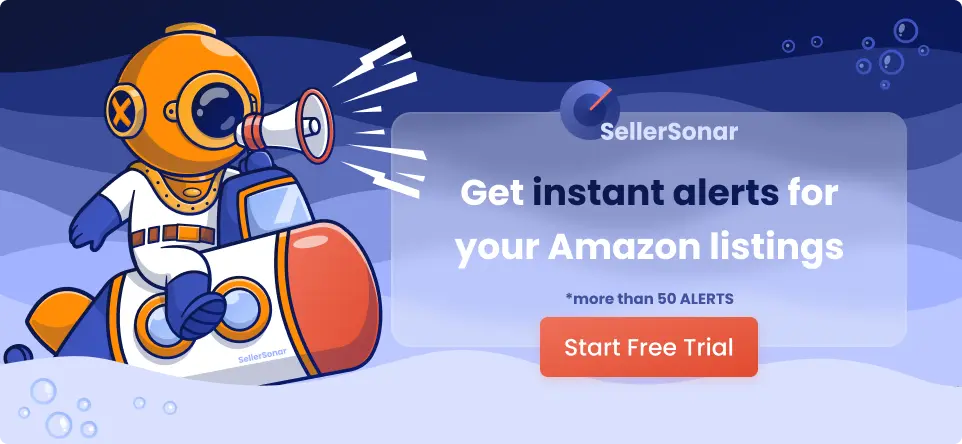 Amazon logistics is a delivery option offered by Amazon to third-party sellers. It can be either hit or miss depending on the approach.
Today's online shoppers expect fast delivery, period. The must of modern online shopping is that the buyers get their orders fast and right at their door and track the shipment. Otherwise, they can go to the brick-and-mortar store and buy what they want right on the spot.
Therefore, the logistics in the online retail industry have become highly efficient and sophisticated. Optimization of all sales processes enabled the introduction of same-day delivery, which has become a standard expectation of online shoppers.
Amazon is a pioneer in fast and free shipping and software logistics innovations. The majority of online buyers (around 80%) shop on Amazon because of fast, free shipping. They constantly improve, optimize, and diversify shipment channels to increase the efficiency of their logistics.
One such Amazon shipping service is Amz Logistics. Since this service is delivered by certified third-party providers, not all of them are of equal quality. The service can either significantly enhance the seller's capability to serve customers and provide faster delivery or leave them with a lot of negative feedback. This means that it can either ensure increased customer satisfaction and recurring purchases or trigger negative reviews, thus causing account health problems.
Continue reading to find out what Amazon Logistics is and how it works.
What Is Amazon Logistics?
Amazon Logistics is a "last mile" service for third-party sellers that allows quickly and easily deliver orders to the shopper's door. This service uses Amazon's fleet of delivery vehicles and contracted workers instead of third-party providers like UPS and FedEx.
Amz Logistics was initiated in 2015. Its idea was to grow customer satisfaction and enhance shipping times.
Amazon Logistics services are provided by individuals or Amazon Delivery Service Partners (DSPs). It's a last-mile Amazon delivery logistics that provides shipping orders to the shopper's door. It is used as an alternative or a compliment to the same-day delivery of the top shipping providers like UPS, USPS, and FedEx.
Amazon hires third-party companies or individuals to carry out last-mile shipping services. It can be vehicles, small delivery companies, bicyclists, motorcyclists, and even walkers. Amazon has created the DSP program as a business opportunity for private entrepreneurs.
What do you need to keep in mind when using Amz Logistics?
to use Amazon Logistics, merchants need to either be an Amazon Prime member or pay an extra fee per item;
deliveries from Amazon Logistics are reflected in tracking as AMZL. If the delivery is made within the United States, it is referred to as AMZL_US;
the service is provided by different third-party companies and individuals that are not Amazon staff; therefore, the quality of services provided may vary;
though Amz provides specialized training and selects the providers they hire, the service level may vary by company.
What Are the Delivery Options with Amazon Logistics?
Orders shipped with the Amazon Logistics process are usually -delivered to a "last mile." Therefore, in most cases, an alternative to USPS and commercial carriers such as UPS and FedEx.
On the other hand, Amazon Logistics doesn't have large capacities like FedEx. It is more of a technology-driven network. In some way, it resembles Uber. With this service, Amazon purchases order delivery from independent delivery services and individuals.
Types of delivery options with logistics of Amazon
The service offers two options – same-day and 7-day delivery.
The service is a 7-day, 8 a.m. to 8 p.m. delivery service. If a customer prefers to receive packages on the weekend, you can use weekend deliveries.
Shoppers can easily track Amazon Logistics shipments. A recent update to Amazon Logistics tracking allows getting information about their driver's location using the "My Orders" in the account. By clicking the order and "Arriving by date and time," they can see a map and order details.
You can also see what's your number in the driver's queue. The number of deliveries in the queue updates in real-time if the shipment is currently out for delivery. Updates stating "The driver is making 3 deliveries before yours" show the estimated time frame when the package may arrive.
What Is the Reason for Launching Amazon Logistics?
Amazon has always declared itself as a customer-centric company. The target of Amz logistics is improving customer experience and reducing delivery time.
On top of that, the last mile has a lot of risks, like car accidents, heavy traffic, or other delay reasons beyond control.
Therefore, Amazon established its delivery network where it can completely control and monitor the whole shipping process through technological solutions.
How Is Amazon Logistics Different from other Service Providers?
Like many other carriers, Amazon Logistics delivers orders on usual working hours and business days, delivers if the recipient signs the package, and places security above comfort.
However, it offers additional benefits to its users.
Upsides of Amz logistics:
deliveries during weekends, evenings, and holidays;
option to leave orders to neighbors to make sure that the package is "safe" rather than leaving it on the door unattended;
not taking signature for the delivery.
How Does It Work?
Amazon logistics delivers orders delivery 365 days a year, 7 days a week, during the day, including early mornings and late evenings. This is convenient in cases when a package delivery requires a signature.
The drivers who deliver packages are third-party service providers contracted through Amazon. Amz Logistics offers same-day and seven-day delivery options, and the deliveries are made by individual drivers or companies who are under Amazon's contract.
Types of Amazon Logistics service providers
The 3rd-party logistics partners and individual workers providing services for Amazon Logistics clients are located across the country to make deliveries to the shoppers' premises. These can be drivers, bicyclists, motorcyclists, and couriers.
Amazon has specific standards for third-party providers regarding vehicle sizing, licensing, insurance, and safety training. However, you must remember that they aren't Amazon employees. They are independent delivery service providers that work under Amazon's contract. Their services include picking up packages from Amazon warehouses and delivering them to a specific address. They receive tasks in Amazon's app and register their deliveries. The timings to pick up orders are flexible — they do it when they have time.
Logistics service providers participate in Amz Flex and Amz Delivery Service Partners programs.
Amazon Flex
Flex involves individual drivers who deliver shipments whenever they want to. This is very similar to Uber's model. With Amazon Flex, drivers get paid for the number of hours they work.
Individual drivers are members of the ridesharing option Amazon Flex. They use a carsharing service model similar to Uber and sign up via the Amazon Flex app to get instructions, deliver orders, and register shipments in their local area.
Amazon Delivery Services Partners
Independent delivery companies are working under the Amazon Delivery Services Partners program. DSPs own a small fleet of vehicles operated by full-time drivers and ship orders from Amazon's warehouses to the assigned customers daily.
Independent delivery services participating in Amazon Delivery Service Partners have their own vans and are fully employed drivers delivering Amazon orders daily. They must follow the Amazon delivery process and fulfill performance targets. This offers great opportunities for generating extra income.
Amazon has certain selection criteria for the candidates who apply for the program. However, these companies only operate on Amazon's behalf (under Amazon's contract) but not under Amazon's name. The rules applicable with regard to independent third-party service providers include safety training, licensing, vehicle size, etc.
How to Join the Amazon Delivery Service Partner Program?
If a third-party company wants to become an Amz DSP, it must comply with the basic requirements, including a $10,000 investment and operating up to 40 vans.
To become a DSP and work as a logistic Amazon partner, a company has to:
invest a minimum of $10,000;
hire and develop a team;
operate up to 40 vans and 100 drivers;
provide for order delivery seven days a week and 365 days a year.
According to Amazon's calculations, with a startup cost of $10K and 20-40 vans, DSPs should be able to earn annually $1M to $4.5M and make a profit of $75K to $300K.
The program is invite-only.
Where is Amazon DSP Available in the U.S.?
DSP works in all the U.S. states and in specific cities.
It's available in:
Alabama;
Arizona;
Arkansas;
California;
Colorado;
Connecticut;
District of Columbia;
Delaware;
Florida;
Georgia;
Idaho;
Illinois;
Indiana;
Iowa;
Kansas;
Kentucky;
Louisiana;
Maine;
Maryland;
Massachusetts;
Michigan;
Minnesota;
Missouri;
Montana;
Nebraska;
Nevada;
New Hampshire;
New Jersey;
New York;
North Carolina;
North Dakota;
Ohio;
Oklahoma;
Oregon;
Pennsylvania;
Rhode Island;
South Dakota;
Tennessee;
Texas;
Utah;
Virginia;
Washington;
West Virginia;
Wisconsin.
Where Is DSP Available in Other Countries?
The DSP program is implemented in 8 countries and is expanding into others.
DSP program is available in:
Pros and Cons of Amazon Logistics
The benefits of Amazon logistics are the extensive network of warehouses, delivery stations, drivers handling shipments, and fast delivery and tracking options. The downsides are related to the different service quality levels of third-party providers.
Pros and Cons for Amz sellers
Pros
fast delivery options;
access to programs like Amazon Fresh, Lockers, Prime Air, and Flex to provide expedited service;
options such as 2-hour and same-day shipping in some geographic locations;
seven-day and same-day shipping;
compensation for seasonal delays;
tracking orders with Amazon Logistics' map tracking feature;
possibility to get photo confirmation once the parcel is delivered;
compensation for slow down during seasonal or high shipping periods.
Cons
third-party providers offer different service quality levels;
no possibility to select a delivery service;
delayed or mishandled deliveries negatively impact seller feedback;
merchants don't have any control over Amazon Logistics.
no options for seller input which doesn't allow for insightful suggestions to improve the delivery process;
many independent providers don't always follow their protocols correctly if an order is undeliverable.
How to Leverage Risks of Amazon Logistics?
Amz Logistics is a good option for sellers if you take into account its weaknesses and, this way, minimizes the risks of negative customer feedback. The service has its benefits, like deliveries during weekends and holidays and fast delivery, which can benefit your customers.
Ways to compensate for Amazon Logistics drawbacks
constantly communicate with your customers frequently and ask for their feedback to be able to track their negative delivery experience, if any;
implement the automated messaging system for requesting seller feedback right after the shopper receives the order; once an order is marked delivered, the message should be sent;
make sure that your customers have different possibilities to contact you; give them tracking links, your storefront link, review links, and more.
What Is Amazon Global Logistics?
Amazon Global Logistics is Amazon's global freight service. It allows sourcing directly from suppliers in China to Amazon marketplaces without dealing with a third-party logistics service provider.
If you're importing from Asia, you will have to deal with 3PL carriers to move your inventory
from one touch point to another until it is received at the Amazon warehouse. Amazon
Global Logistics reduces the number of touch points in the supply chain and minimizes delivery time.
Wrap Up
Nowadays, online shoppers demand fast delivery. They are used to getting their orders fast and right at their door. That's what makes their customer journey complete. That is why the online shopping industry logistics must be highly efficient.
To improve customer experience and delivery times, Amazon launched a program called Amazon logistics. It is a delivery option offered by Amazon to third-party sellers. Since this service is delivered by certified third-party providers, not all of them are of equal quality.
The service can either significantly enhance the seller's capability to serve customers and provide faster delivery or leave them with a lot of negative feedback. This means that it can either ensure increased customer satisfaction and recurring purchases or trigger negative reviews, thus causing account health problems. However, it has a lot of benefits like deliveries during weekends and holidays and fast delivery, which can be a plus for your customers. Therefore, you need to consider its pros and cons.
Though efficient logistics on Amazon is vital, merchants shouldn't forget about their product performance. Amazon monitoring software is an efficient way to stay on top of your sales. SellerSonar offers instant Amazon alerts to protect your sales. With us, you are aware of all listing changes, Buy Box hijackers, new/deleted reviews, keyword rank history, and product suppressions.
Try SellerSonar now. Register for our 90-day trial and boost your incredible journey of running your business on the platform.