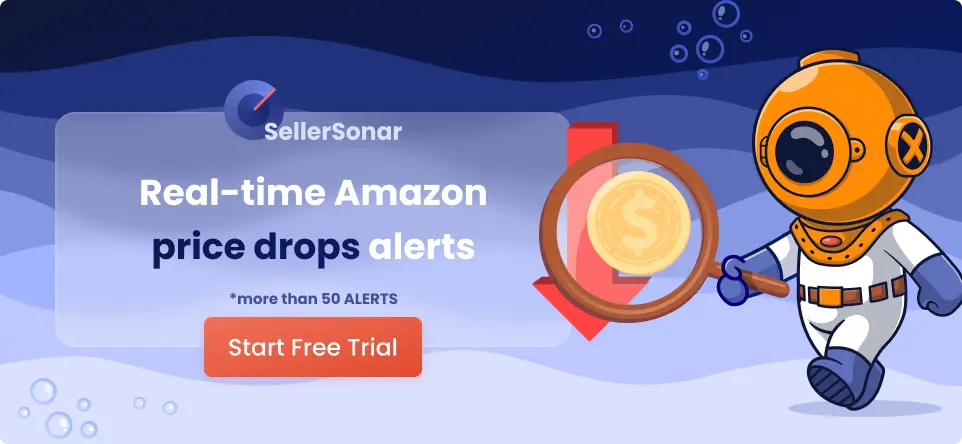 When thinking about Black Friday and Cyber Monday, do you instantly consider them one of the most significant sale events? Because they are! Holidays are a great chance for companies to grow their sales dramatically in just a couple of days. They give clients reasons to buy a product, whether because they wish to gift their special others, have a FOMO mindset, or just attempt to catch a fair deal.
But let's think it over for a moment. There are dozens of other events and holidays throughout the year that sellers can turn into a mini – BFCM and profit from. So wouldn't it be such a waste if you cannot maximize the chances just because you do not remember when they take place?
Don't fret, because we have got you covered! This Amazon calendar will help you keep tabs on all the holidays and events this year, so you can plan and make the most out of your business on the platform. 
Why Do You Need Amazon Calendar?
An FBA calendar is a great tool to help companies with their marketing. With it, sellers can:
Have better visibility and focus
A selling calendar allows merchants to outline all the events and holidays they can benefit from and create promo campaigns, ensuring they do not miss any major days. That way, they can plan for their business and map out whatever they want.
Although every event or holiday is an opportunity to grow sales, not all of them are equivalent in popularity, relevance for your company, and importance. Sales schedules can help you choose better which events to concentrate on and prepare for them.
Have more efficient allocation of recourses
As mentioned above, some holidays and events will be more significant to your company than others. For instance, if you have a sportswear store, you are more likely to prepare for and pay attention to National Football Day or other sports events instead of World Bagel or World Chocolate Day.
As soon as you identify your major selling events for the year ahead, you can distribute your resources, including time, finance, labor, etc., towards such days to boost the return on your investments and get a major win over your competitors.
Pro tip: With SellerSonar product listing alerts, you can manage your inventory and ensure your items are always in stock. Getting out of stock is one of the most critical issues for product rankings, so make your products always available for sale, especially before major events.
Capitalize with Amazon Holiday Calendar All Year Round!
Now that you know why using a sales calendar may come in handy, let's look through a few popular Amazon FBA holidays!
Note: We will mention a few seasonal items that do well during particular events and holidays. Nonetheless, we do believe merchants should avoid such items due to possible sales inconsistencies, inventory management issues, and a few other troubles. So, if you are a novice seller, it's better to choose evergreen items.
St. Patrick's Day – March 17th
Without any doubt, it's the biggest day of the month. Although it is regarded as a national holiday only in Ireland, many American cities such as Washington, Boston, Chicago, Kansas City, and Savannah hold parades with great crowds taking to the streets. 
This full of celebration day happens during the spring-summer season, which indicates that products such as T-shirts, party staff, and anything green and fun is likely to sell well. Make sure your inventory gets AMZ fulfillment center by the beginning of March to take advantage of the purchasing frenzy!
Easter (Resurrection Sunday) – First Sunday after the Paschal Full Moon
Easter is known as one of the main annual holidays that most people celebrate. Amazon sellers can provide discounts for their goods on their website and AMZ storefront. If you are daring, there is a chance to bundle different items together, like candies, Easter eggs, and chocolates!
Mother's Day – May 8th 
It's a great day to market gift ideas for mothers, grandmoms, and mother figures. Look at goods like photo frames, memorabilia, and jewelry. Browse the platform's virtual aisles to collect a list of products that have the best potential to sell this day.
Father's Day – June 19th 
Likewise, Father's day is the perfect time to begin exploring DIY goods which you think fathers may be interested in. Just add reasonable discounts and see the orders from clients flow in!
Independence Day – July 4th
The beginning of July is well-known for good fortune as anything white, red, or blue gets sold out promptly. Independence Day promos or pushing item variations resembling the flag stripes is a trendy way of cashing in on patriotic customers. 
AMZ Prime Day – July 12-13th
It's one of AMZ's biggest global shopping events solely for Prime members. In 2022, sales on this day reached an estimated 12 billion U.S. dollars worldwide, making it the most thriving shopping occasion in the marketplace's history. It's the perfect time for merchants to provide discounts to Prime participants.
Back to School Season – mid-August 
In mid-August, "Back to School" season sales are seen everywhere in shopping malls. If you are sure it has nothing to do with your brand, you're wrong. For Amazon sellers, there are many ways to sell goods like lunch notebooks, backpacks, and boxes to cautious moms and dads wanting to shop indoors conveniently. 
Do not ignore the Back To School season—it is an excellent example of how simple items advertised at the proper time can lead to massive sales!
Halloween – October 31st 
Halloween and October mark the start of busy Q4. It is the harvesting time for merchants that have bought inventory beforehand and are ready to carry out aggressive ad campaigns. 
It is also the time when AMZ lifts the meltable FBA limitations creating a window of opportunity for merchants offering items such as chocolates and candies.
Black Friday and Cyber Monday – November 25-28th 
Those two days go hand in hand. They are celebrated worldwide on Friday and Monday, right after Thanksgiving. However, Black Friday and Cyber Monday are hosted by most eCommerce and retail brands across the globe, even those states that don't celebrate Thanksgiving. 
The Amazon platform is no exception, with such events being one of the largest seasonal promo chances on AMZ. Buyers are expecting great discounts for items, so make sure to provide them with what they are looking for. 
Christmas – December 25th 
Immediately after Black Friday and Cyber Monday, there's Christmas—a chance to ride and keep high sales after the previous two selling holidays. AMZ tends to get FBA deliveries much slower than usual, so you will need to do your best to get your merchandise in AMZ's fulfillment centers latest by December 10th. 
Product ideas for this holiday are a no-brainer: neon, string, and LED lights, clothes, socks, and party staff.
Super Bowl Sunday – February 13th 
The American unofficial national sports holiday when family and friends get together to watch the massively famous Super Bowl matches is held on February 13th. Look towards sports-related hats, hoodies, and T-shirts as good products to market and sell in the marketplace. 
St. Valentine's Day – February 14th 
It's the day people in love spend their paycheck on gifts without hesitation. Based on the category of items you offer, you may arrange present ideas for clients. For example, you can develop a $100 gift set with bundled goods for shoppers.
Amazon Holiday Schedule: Inventory Deadlines to Remember
For the most prominent online shopping holidays, Black Friday, Cyber Monday, and Christmas, AMZ has deadlines for sellers to have their stock in. Don't forget to keep such deadlines marked on your personal calendars:
November 15 – Black Friday and Cyber Monday AMZ inventory deadline for 2022

December 2 – Christmas AMZ inventory deadline for 2022
Keep in mind to plan well ahead to ensure you are not scrambling when such dates come around.
How to Develop Amazon Strategy for Your Best Year?
You can make the upcoming year much more manageable if you always plan ahead for your pricing, advertising, and inventory. Developing your AMZ strategy to account for the most significant holidays will help you grow conversions and lead to your best performance ever.
Another way to enhance your business strategy is to use powerful growth automation tools specifically made for Amazon merchants. For instance, SellerSonar is a platform built to accelerate your growth on the platform. Our automated product listing monitoring tool will help you protect sales and track changes on any Amazon page with smart notifications.
Register for a free 29-day trial now and avail yourself of all the benefits of the service!