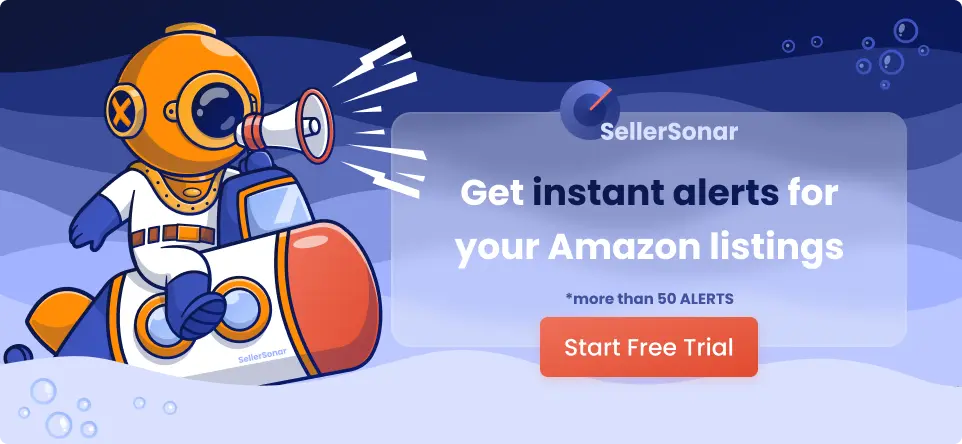 A profitable product on Amazon is the focal point of your research. It should sell well and have a good profit margin and ROI to be profitable.
There are a lot of tools to grow sales on Amazon. It's famous for its advanced marketing tools, sophisticated SEO algorithm, and many other techniques helping sellers deliver their products to the right customer.
On the other hand, to get a good profit margin and ROI, you should find a product with a reasonable cost of goods. In other words, the product you source should have a low price from a distributor or manufacturer.
One such place is the Chinese B2B platform Alibaba. On that platform, various manufacturers and distributors are trading almost every product category worldwide. As a result, their prices are pretty low. It is one of the reasons why that place is popular with Amazon sellers.
And though sourcing a product from China involves certain risks, with the right approach buying on Alibaba and selling on Amazon is generally relatively safe. One of the reasons for that is that it works hard to facilitate secure business for buyers and manufacturers. Trade Assurance and Gold supplier's features are examples of such security measures.
Read further to find out how to sell on Amazon from Alibaba and how to deal with the risks of sourcing products to sell on Amazon.
What Is Alibaba?
Alibaba is a well-known B2B e-commerce platform that operates in China, connecting manufacturers and suppliers with potential buyers. Unlike AMZ, it does not sell products directly to consumers but rather serves as a platform for merchants to source products from manufacturers and suppliers – from Alibaba to Amazon FBA. 
Many merchants purchase products on the platform in bulk to resell on Amazon FBA or in physical stores. Its business-to-business model attracts a wide range of buyers, from individual Amazon sellers to large brands. One of the main advantages of purchasing products on Alibaba is the lower price point, which enables sellers to generate more profits.
Alibaba offers a vast selection of products that cater to a wide range of business models. For instance, merchants can find private-label products to rebrand and sell under their own brand name. Wholesalers can also purchase products in bulk at a significantly lower cost than on other platforms.
However, it is worth noting that branded products may not be available on Alibaba, as many manufacturers do not have the right to sell those products outside of China. Additionally, many brands may be restricted from selling on Amazon altogether. Therefore, it is important for merchants to conduct thorough research before sourcing products on Alibaba.
Overall, Alibaba provides an excellent opportunity for merchants to find affordable products to sell on Amazon FBA or in physical stores. With a vast selection of products and competitive pricing, Alibaba has become a go-to platform for many merchants looking to source products for their businesses.
Is It Secure to Buy from Alibaba for Selling on Amazon?
The short answer to your questions is: Yes. Still, it is important to take extra precautions, as this platform operates under the laws of a different country. Moreover, language barriers may confuse some manufacturers, as English is not their native language.
It is also crucial to note that despite Alibaba's comprehensive security measures, there have been instances of counterfeit products being sold. For instance, suppliers may provide high-quality samples but produce low-quality bulk orders. Another issue to be mindful of is the presence of resellers masquerading as manufacturers. Lastly, there is the risk of payment fraud.
Alibaba knows about these security challenges and works tirelessly to verify manufacturers. They have a multitude of anti-fraud programs in place as well.
Let's learn more about the risks connected to buying from Alibaba to sell on Amazon. 
How does the Alibaba platform lower security risks?
Trade assurance
This feature offers a money-back guarantee if an order doesn't meet the quality and shipping time requirements. This helps protect buyers from receiving subpar products or not receiving their orders at all.
Gold suppliers
If a supplier is marked as "Gold," it indicates that they are a verified manufacturer that sells quality products. This gives buyers more confidence when selecting a supplier to work with.
Badges
Every supplier gets a badge from the marketplace showing the verification level they have passed.
The "Contact supplier" option
This feature allows you to communicate with producers directly. You have a chance to ask various questions about their business and products, request samples, and even verify if they have the proper business permits and licenses. The manufacturers can also deliver factory images to prove the production capacity.
Anti-fraud programs
Alibaba has implemented several anti-fraud programs, including a comprehensive anti-fraud policy. They also quickly investigate all reported fraud cases, which gives buyers peace of mind when using the platform. If buyers encounter any problems with a supplier or transaction, they can contact Alibaba for assistance.
What Are the Risks to Sell on Amazon from Alibaba?
The typical risks are related to fraud, especially with payment transactions. You must also ensure that products are high quality and don't violate copyright and trademark law.
List of significant risks of selling Alibaba on Amazon
low-quality items;

product is different from the picture;

payment transaction frauds;

unreliable supplier;

copyright and trademark infringing products;

high-quality samples but low-quality big orders.
How to Mitigate the Risks of Sourcing from Alibaba?
To successfully buy from Alibaba for selling on Amazon, you should find a reliable supplier, verify them, and check the product quality. Also, use secure channels to send cash for the orders.
Choose a high-quality product
In different countries, quality standards may vary. Therefore you must ensure that the product meets all U.S. quality regulations. Ask the supplier to send samples, test their functionality, and see if they correspond to the manufacturer's specifications. You also need to check the health and safety regulations.
Ensure that an item looks like in the picture
Before ordering a sample, ask for multiple pictures from different angles. After that, order a couple of pieces to see the product live.
Use low-risk payment methods
Alibaba offers several options for reducing the risk of payment fraud.
Payment methods on Alibaba:
Alibaba's Trade Assurance Program

letter of credit;

Alibaba Secure Payment service;

PayPal;

bank transfer.
Alibaba's Trade Assurance Program
This program mitigates risks of fraud by enabling a money-back guarantee. You get your money back if the order doesn't meet the requirements.
Letter of credit
This payment method is safe; however, it's suitable for bulk orders.
Alibaba Secure Payment service
This is s safe service as well. It's an escrow. A customer's payment is held in the bank account until they get and approve the order.
PayPal
PayPal is a low-risk level payment method for international transactions. However, it involves high tax rates and specific problems with money withdrawal.
Bank transfer
This method is speedy but risky, especially if you make a full prepayment. Also, you must check that all payment details are correct.
Find a reliable supplier
On Alibaba, all suppliers get badges depending on their verification level and the time they work with the platform. "Gold" manufacturer has a perfect reputation. For those who supply products to Alibaba customers, their rating matters greatly, and they invest a lot to build it up.
Talk to the importer and ask questions about their production and products. Check contact details and business documents. Then, sign an agreement specifying quality control requirements, lead times, and other terms and conditions for bulk orders.
Verify copyright and trademark compliance
When talking about branded products, it's better to avoid them. Not only they may appear to be counterfeited. A product from China may have brand and patent issues. Manufacturers may have the right to sell a brand in China or have any other limitations. Some suppliers have the right to sell a national brand locally. Trading such items in different countries might be illegal.
Ensure that a supplier can produce big orders of high quality
If you purchase a bulk order, the quality may be lower than that of the samples you received. To avoid that, make sure that the supplier can manufacture significant volumes. Don't order too much from the start as well. It's better to agree about reordering soon.
How to Find a Product on Alibaba to Sell on Amazon?
When it comes to selling on Amazon, one of the first steps is deciding what product to sell. This requires thorough product research, which can be done manually or through the use of Amazon seller tools.
It is important to select a product with sufficient market demand, as this will increase the chances of sales. Additionally, a good best seller rank (BSR) indicates that the product is popular and has a higher chance of being purchased by customers.
Low competition in the product's niche is also a key factor to consider, as it will make it easier to rank higher in Amazon's search results. Having a good profit margin and return on investment (ROI) is important for maximizing profits and making the venture financially worthwhile.
On the other hand, avoiding products with extremely high competition is wise, as it will be challenging to stand out and make sales. Bulk or oversize ASINs can also pose logistical challenges in terms of storage and shipping. It is crucial to avoid products that are restricted on Amazon, as this can lead to account health issues and potential suspension. Highly seasonal or trendy items can also be risky, as demand may be temporary and quickly diminish.
Considering these factors during product research, sellers can increase their chances of success on Amazon.
How to Buy from Alibaba and Sell on Amazon?
After you've selected a product, you'll need to open an account on Alibaba and start looking for a supplier.
Sourcing a product from Alibaba to Amazon step by step
Step 1. Create an account on Alibaba
In the same way as Amazon, to be able to identify and talk to your potential suppliers, you need to set up an account on Alibaba. Registering an account on Alibaba is free of charge.
Step 2. Look for a product and manufacturer
Use the search bar to find the product you'd like to sell. Alibaba will show you the search results with similar product categories and manufacturers. You can also check additional product data, including certifications, manufacturing process images, the supplier's terms on Alibaba, and more.
Adversely, you can search for the exact suppliers instead of products.
Step 3. Shortcut the supplier list
Filter out several suppliers and analyze their advantages and disadvantages. Shortlist the possible candidates.
Step 4. Talk to the Alibaba supplier
Before placing the order, ensure that you've clarified all doubts you may have about a product. On Alibaba, you can ask questions to the manufacturer online. You can use a 'Contact Seller' button or the 'Chat Now' link.
Step 5. Ask for a sample and request a quotation
You should always get a sample before ordering in bulk. As said, the product may look different from the picture or be low-quality.
Step 6. Negotiate the prices
Negotiating the order prices and the MOQ (Minimum Order Quantity) is vital since the cost of goods influences profitability. Therefore, try to negotiate prices down while still keeping the quality high.
Step 7. Check the supplier's details
When selecting a supplier, ensure they have the necessary shipping authorizations, trade insurance, and other permits. Check the return policies and warranties. Verify that they can comply with the requirements of Amazon FBA. Ask for estimated express shipping costs.
Step 8. Source the product
Make an order, wait until it's delivered, list a product on Amazon, and start selling.
Wrap Up
Sourcing products from Alibaba to sell on Amazon is tempting because the Chinese manufacturers offer reasonable prices. This way, sellers can get good profit margins and ROI. On the other hand, acquiring orders on Alibaba is associated with certain risks. For example, the items you source may turn out to be low quality, and the product is different from the picture. Payment transaction fraud or bumping into an unreliable supplier is also risky. In addition, it can happen so that a manufacturer supplies high-quality samples but low-quality big orders.
It's possible to mitigate these risks. You should order samples and test them to ensure high quality. In addition, you should pay specific attention to thoroughly verifying all necessary permits. Ensure that the supplier is familiar with Amazon FBA requirements. Finally, when you make a payment, use only low-risk payment methods.
Finding a profitable item to sell on Amazon is vital, but merchants shouldn't forget about their product performance. Amazon monitoring software is an efficient way to stay on top of your sales. SellerSonar offers instant Amazon alerts to protect your sales. You are aware of listing changes, Buy Box hijackers, new/deleted reviews, keyword rank history, and product suppressions with us.
Try SellerSonar now. Register for our 29-day trial and boost your incredible journey of running your business on the platform.
FAQ
Can I sell Alibaba items on Amazon?
What is the process for selling on Amazon from Alibaba?
Are there any risks when selling on Amazon from Alibaba?