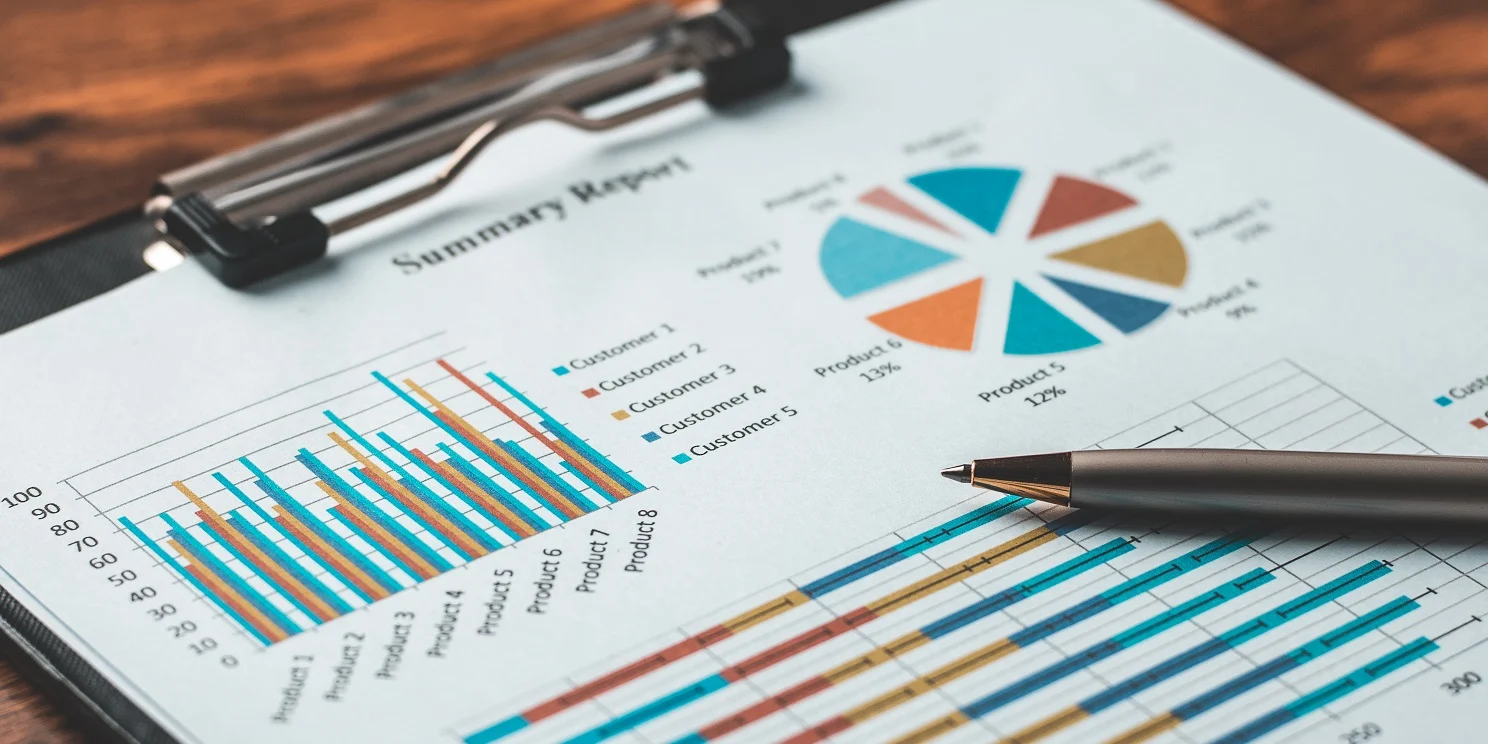 Every company foresees growth if it makes the best use of the business reports that allow it to budget, plan, and forecast, thus enhancing decision-making. Amazon understands the significance of sales analysis and thus delivers Business Reports to merchants with actionable data to track sales and monitor business growth via Seller Central.
Amazon Business Reports provide information on how clients interact with your goods and how often they purchase them. You may also get insights into the number of items that the shoppers order in a single transaction. This information is valuable to growing your business in the marketplace. Besides, such reports provide users with valuable statistics to adapt their advertising strategy and develop best business practices.
Nonetheless, due to the amount of data Amazon presents, it might be challenging to comprehend, making many merchants ignore them. Thus, to get maximum sales output and learn how your brand is faring against set KPIs, you must recognize the significance of Amazon Business Reports in 2022, which is especially useful in assessing the critical metrics of your business.
So, we have compiled a guide here that will discuss what Business Reports are and how you can utilize report items on Amazon to effectively grow your business.
What Are Amazon Business Reports?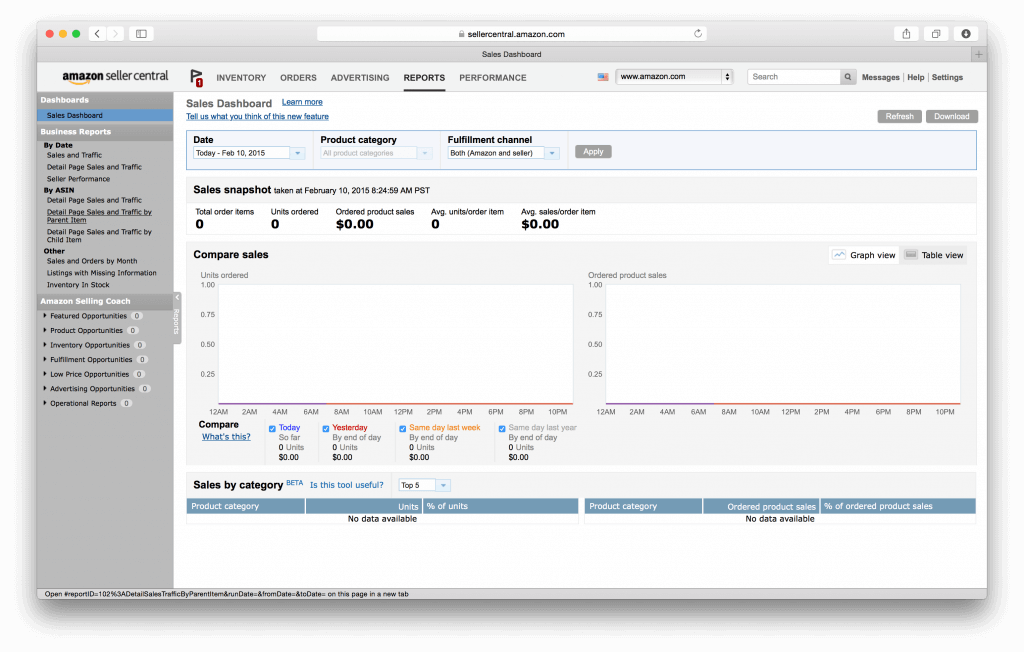 Amazon Business Reports give users valuable information to influence their selling and advertising strategies.
The platform practitioners concentrate mainly on detailed reports, for example, Inventory Reports, Advertising Based Reports, Inventory Health, and Fulfillment Reports. However, CEOs are more likely to study high account level aggregate statistics like the Sales and Traffic Page or Sales Dashboard – which one can find in the AMZ Business Reports.
Feel free to locate Business Reports right under the Reports tab in your Seller Central account.
Types of Amazon Seller Central Reports
The amount of information available within your AMZ Business Reports can seem overwhelming and difficult to understand at first glance. However, what if you just concentrate on the essential aspects within the dashboard rather than attempting to decipher every tiny piece of statistics?
Understanding this factor of your business on Amazon will be a game-changer for your brand as you can take control. So, let's look at each of such metrics and find how you can employ the report item on Amazon statistics to affect your performance.
Units Ordered
This information details the number of goods your clients have ordered from you. Use such metrics to monitor your unit orders and specify any peaks and troughs in numbers.
Volume units ordered are one of the aspects that directly impact where your product ranks on the platform, so the more items you sell, the higher your rank is. Thus, shifting units must be top of your list; if it is not happening, you must investigate why as soon as possible. Remember that a lack of goods ordered will be connected to your sessions and page views, which we will cover later in this post.
Total Sales 
A total sales figure is simply the price of your goods multiplied by the number of units ordered. Gross merchandise sales consist of your item sales, additions like gift wrap, and delivery costs. Thus, it's the total amount of money your clients have paid to get the product – not just the item's price, which is displayed in the ordered product sales info.
You can track total product sales with and without add-ons and shipping costs, so you will have gross and net metrics to work with. You should know precisely how much you earn from your AMZ store! 
Note: If you are just starting your Amazon business or going to launch products, you can use the SellerSonar FBA calculator to estimate potential and profits. It will show you a bigger picture and help in choosing goods to sell at the product research stage. 
Page Views
Page views are the total number of visits your AMZ shop gets. Each page in the store is regarded separately, so if your client checks more than one page in your store, they will all gauge as individual page views.
If you're not reaching page views, your goods are not seen; it is as simple as that. So, you will need to learn why the page views are low. First, inspect whether you're winning Amazon Buy Box and whether your product titles are keyword-rich. Don't forget that more traffic generally means more conversions leading to higher search rankings for your goods. Thus, ensuring page views should be an integral part of the process.
Sessions
The sessions indicator is just a means of monitoring traffic, and you will be pleased to learn that there is a super easy way to comprehend this aspect of your AMZ Business Reports.
Think of it as follows:
A client enters your store on Amazon.
They check item one but do not add it to the basket.

They check item two and add two units to the basket.

They check item three and add one unit to the basket.

They look through the store further, check item four, add two units to the basket, then change their mind and delete one from the basket.
While all different, each of such product interactions refers to a page view. Thus, it's four page views in total, which equates to only one visit to your store.
So, the platform counts this as a single session. It is the same as when you go to the grocery shop and pick goods from the shelves. You will have checked multiple items, but all within the same trip.
By examining this data and seeing that your page sessions and views are equal, for instance, five-page views and five sessions, it shows that your items are not retaining the interest of your buyers. 
If goods are not retaining the attention of your possible customers, then you cannot expect to get conversions. Hence, using the report data, you can evaluate potential reasons for this. For instance, if you notice your Amazon listing has less than 50 sessions monthly, check that you're listing in the right category, that your description is keyword rich, and that your photos comply with the platform's guidelines. The pricing strategy might also require some attention. Importantly, you will get the chance to make adjustments that will significantly contribute to your session and page views metrics.
Conversion Rate (Order Session Percentage)
This information is the number of purchases placed, divided by the number of unique sessions the Amazon store has witnessed from clients.
If your indicator is low, you must take proactive measures to improve it, as the product ranking can also be low.
A good conversion rate on AMZ can range from 8 to 15%. However, the average is 9.8%, so this is where you need to be striving as a minimum. The order session percentage helps you to see how the conversions and sessions add up. Then, if necessary, you can make any required tweaks to your Amazon images, listings, and pricing.
Buy Box Percentage
This part of Business Reports indicates how often your goods appeared to clients in the Buy Box.
If this indicator is low, check whether your items were out of stock in the past or whether you're battling for the Buy Box with other sellers. Maintaining stock levels is crucial; you might need to adapt your pricing to get and keep AMZ's Buy Box. The eligibility also depends on your client service or shipping possibilities, so try and provide free delivery if you can.
Why Are Amazon Business Reports Important?
When running a company, you should make judgments depending on the available ingo to keep the business on track. Unfortunately, many sellers rely on their intuition when making business decisions, but optimizing your enterprise will be easy if you analyze reliable statistics.
Amazon Seller Central's Business reports provide various options to deliver insightful data. As a result of the necessary statistics supplied in AMZ's accessible spreadsheets, you will be able to grow your sales volume and conversion rates, reduce your advertising expenditure and benefit in other ways.
Due to a lack of data, measuring product demand in the marketplace is one of the most significant challenges for merchants. Therefore, client demand signals from the platform are utilized in Business Product Opportunity (BPO) reports delivering tailored development recommendations.
Using this method, you will better understand what customers are searching for in your product category. Besides, reports will also show the products your B2B buyers are most likely to purchase on Amazon.
Market study and realistic goals might be challenging, especially if you don't have the relevant expertise and background. Yet, your business may develop with the proper technique and the relevant insights from Amazon Business Reports.
Amazon Business Report: Final Thoughts
There might be numerous articles on best practices, metrics, and data analysis within a particular stream. We hope this blog post helps you realize how to understand better the AMZ Business Reports available on the platform for merchants. 
Understanding Amazon and aligning your business goals with the marketplace can be challenging, especially if you do not have enough expertise. SellerSonar can helps you win the market with its listing monitoring opportunities. Stay aware of all AMZ listing alterations, Buybox hijackers, deleted or new reviews, keyword rank history, and product suppressions with convenient notifications.
Register for a free 29-day trial now if you want to watch your profits soar.