During the 2021 winter season, clients spent $1.2 trillion worldwide on online shopping.
The holidays around Xmas are among the most crucial sales periods throughout the year and are, thus, a great chance for sellers on AMZ. On the one hand, clients are extensively looking for presents. On the other, they benefit from shopping events, for example, Black Friday and Cyber Monday, which occur just before the holiday season. Therefore, you may make the most of this time to reach your goals – whether it is increasing sales, growing brand awareness, or reaching new shoppers. 
To be able to leverage the holidays to their advantage, sellers should start their preparations early. This blog post will discuss how you can optimally prepare for Amazon Christmas deals and what you need to pay attention to.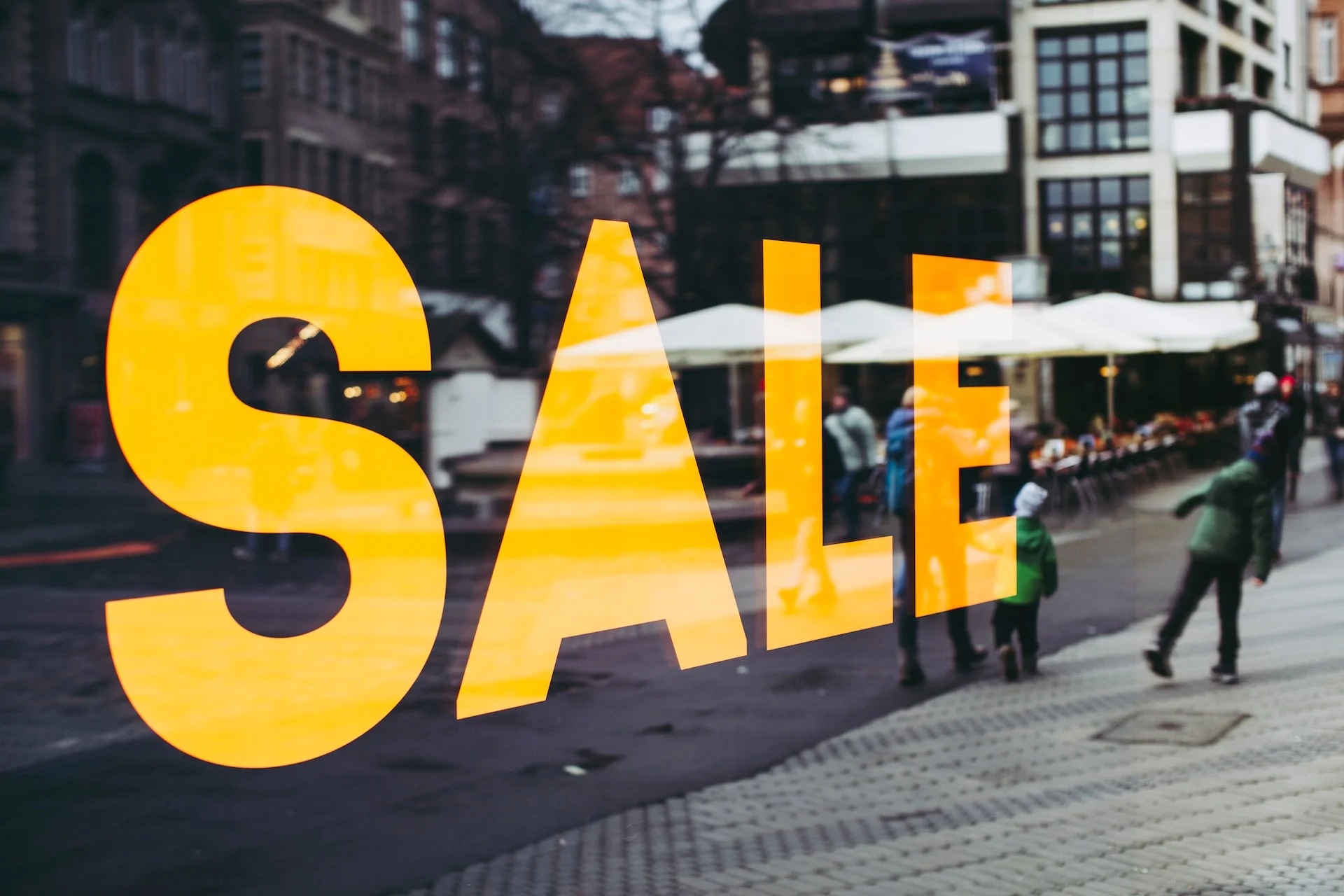 What Can Sellers Expect During Xmas Season on AMZ? 
The merchants may have mixed thoughts about this season if buyers are too eager to search for deals and buy products on the platform. After all, running a business in the marketplace is not always rainbows and butterflies, particularly during the busiest time of the year.
Nonetheless, it is still not enough for you to stop attempting or not exert too much effort to promote your goods during this time. Below are some things merchants can expect during the holiday season on AMZ so that you may set your advertising strategies in place: 
A great increase in traffic
When preparing for the holiday season, many buyers would shop online and use all the Christmas deals on Amazon they can find, particularly during Black Friday and Cyber Week. As an AMZ merchant, you might feel satisfied that your company will witness a growth in traffic even without attempting hard because of the high traffic during this event.
However, you should still develop promotional strategies within and outside of the platform to make sure that you direct more clients to your shop and grow brand awareness. And as some customers may still shop even after Xmas, you should continue to market your items on several marketplaces.
Clients are searching for the best deals
Amazon Christmas season or not, buyers are always searching for bargains. However, as they will buy more products than usual, they're most likely drawn to companies offering free shipping and substantial Amazon Christmas discounts.
So before the winter season, you must schedule your promo discounts and make sure that you can deliver them with free and fast shipping services. Also, do not forget to announce your great offers on social media accounts. You may create videos on Facebook, Youtube, or Instagram to market your offers.
Competition within the platform is fiercer
As you're not the only merchant who wishes to maximize the winter rush to draw customers, you may face tougher competition within the AMZ marketplace. Also, they're most likely to use digital marketing services to develop advertising strategies and create more hype around their goods. Thus, to be at par or ahead of other sellers, you should leverage Pay-Per-Click ads and content marketing.
Recommendations for Your Holiday Business in 2022
An Amazon merchant's year can be made or broken by Xmas sales performance. Thus, with the festive time guaranteed to witness a rise in eCommerce shopping, here is what online merchants should consider ahead of success.
The marketplace "gate" several categories, particularly Toys and Games, between November and January every year. It does so to make sure that none of its clients end up with chunks of coal sent by underprepared or unscrupulous sellers instead of gifts from their Amazon Christmas list. Don't let the AMZ suspension Grinch steal your Xmas away by following our guide. 
Check AMZ Seller Central
It is not called AMZ Seller Central for nothing because it helps Amazon sellers manage their profiles; it's also the main repository for direct recommendations from the marketplace. So, for instance, use it to check the Xmas returns policy for AMZ sellers or things like the platform's rules for selling games and toys over the holiday season.
It is worth doing such research early to ensure you adhere to the platform's rules and will not face any hold-ups or fines during the busiest selling period of the year.
Also, check out Amazon holiday working hours and Amazon Christmas Eve holiday pay conditions to find out when the representatives may be unavailable to contact.
Enhance your Amazon listings
Optimizing your product pages may improve your ranking in AMZ search results. The four main elements, product title, description, images, and bullet points, are especially significant here. According to the platform, 36% of buyers, when searching how to make a Christmas list on Amazon, use product listings to find new brands and products. Thus, you should make them as intuitive and informative as possible. There are some tips on optimizing AMZ listings in our blog. 
In addition, another vital part of product listing optimization is search terms. Adding relevant keywords is one of the most cost-efficient ways to make your items stand out. For example, you can draw additional clients by using phrases such as toys for children or gifts for parents. However, you must only use proper terms for your goods. You can leverage the SellerSonar tool to identify high-ranking keywords from your competitor's product pages and add them to your listings.
Tip: 31% of Xmas shoppers find new products and brands through reviews and ratings. Accordingly, they are important for your selling success. Check SageMailer to learn how you can get more feedback easily.
Create Christmas deals
Whether their brand is registered or not, sellers can create coupons and deals within Seller Central. It's an engaging method to grow sales on AMZ when you offer clients a discount on their orders, especially during major events such as Black Friday or Prime Day. 
To create your deal in the Seller Central account, proceed to the Advertising tab and choose Deals. Then click on the Create a new deal button. 
The platform will list the deals your items are eligible for, your possible deal price, discount per item, and commission. Remember, though, that Amazon will charge you a payment if you wish to run a deal in the marketplace. For a weekly deal, the price is $300, and for a lightning offer, the price is $150. The deal cost might be more than that during a holiday or large event. If this price makes sense for you, try it out. 
Moreover, sellers may also create clippable coupons that shoppers can see on their listings. If you add a coupon for your item, it'll be visible from the Amazon search results page so clients can immediately notice that they will get a discount if they buy your goods. 
To make a coupon, proceed to the Advertising tab, click Coupons, and then choose to Create a new coupon.
Avoid out-of-stocks
Once you are heading into the busy period, the trick is to maintain inventory running high with your most popular products. Keep good relationships with your critical suppliers with fast invoice payments and ensure the dreaded "Out of stock" notice never graces your AMZ storefronts or listings. Also, use SellerSonar's product listings alerts to ensure your goods are always available for sale on the platform.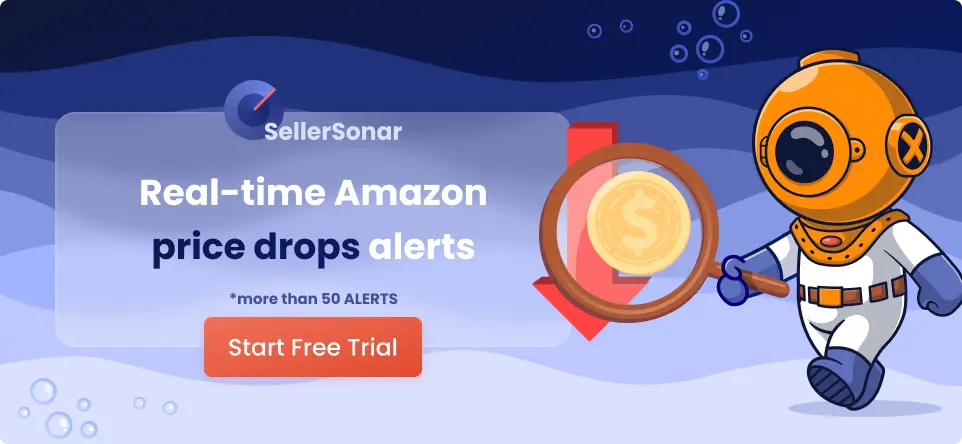 Before the Xmas holiday rush, carry out your product research well ahead of time, checking on what sold well the last year but also what your rivals sold a lot of. There are various product analysis websites and services available that show prices and inventory levels across AMZ products. Though it's potentially an additional expense, it's often nowhere near as costly as lost sales.
Prepare for New Year refunds and returns. 
With each order you have got, there is some potential for clients to return their products. It's part of the natural ebb and flow of online sales. However, it's crucial before periods of growth activity to guarantee that your refund and the returns process are strong enough to handle the strain.
When using FBA, you need to be safe from the influence of negative seller feedback, as AMZ takes responsibility for customers' fulfillment experience and can strike them out upon request. If not, ensure that your in-state refund option is up to the task. You can find several third-party services that specialize in re-fulfillment, which includes storing returns in regional warehouses and packing those items before sending them out to meet new orders within that state, saving the expenses of international repatriation.
AMZ has already volunteered free client returns to FBM merchants, paid for by the sellers, of course. In such cases, it might make more financial logic to issue refunds and ask the customers not to send the items back. At least, it will save your seller rating until the next year's winter season.
Get Ready for Your Successful 2022 Holiday Season!
If you are proactive and properly prepared for the weeks ahead, you'll be well on your way to happy selling. With the help of SellerSonar's fully automated product listing monitoring tool, you can prepare for the holiday season and improve your success.
Our software will help you protect sales and track changes on any Amazon page with smart notifications.
Register for a free 29-day trial now and avail yourself of all the benefits of the service!
We hope you gain value from this comprehensive guide. If you have any questions, feel free to drop your comment below!