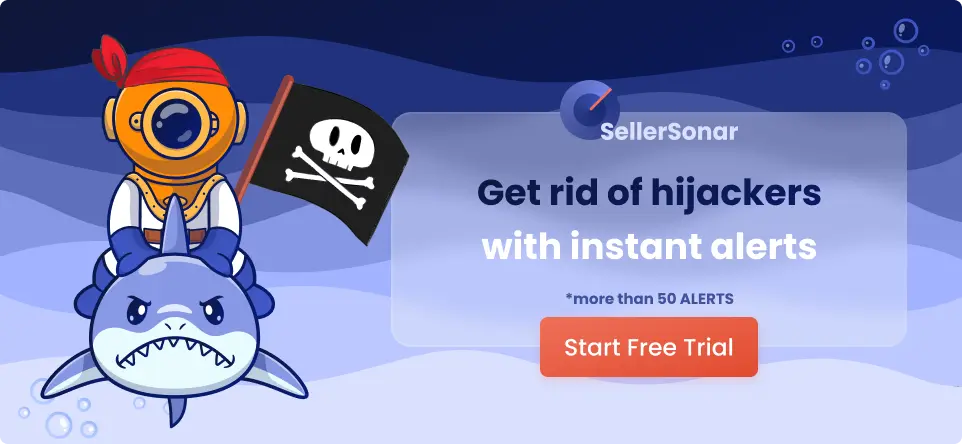 Today's audiences love various kinds of posts. This is because posts are stories featuring their lives. Your customers love to read both short posts on social media and longreads depending on their tastes and temper.
Therefore, advertising your brand via a custom post is a good idea. Especially, given that you can reuse the content you've already created to post on social media.
Amazon offers brand owners a lot of marketing tools to grow sales and reach. While branding itself is an advertising tool, you can use many more to make your brand stand out. In addition, you can target your audiences and deliver different messages about your brand to various categories of your buyers.
On top of traditional ad products, for example, A+ Content, Sponsored Products, Sponsored Brands, and Sponsored Display ads, sellers can use Amazon DSP (demand-side platform), video ads, audio ads, and custom advertising solutions. In addition, Amazon offers customized features specifically tailored for brands and vendors. These are brand shopping experiences – stores, posts, and Amazon Live.
Any new ads feature is an added value to build your brand's customer loyalty. Posts are not an exception. They help showcase your brand lines and attract new audiences to your storefront.
Read further to find out what is a post on Amazon, Amazon post examples, and how to post on Amazon to promote your brand.
What Are Amazon Posts?
Posts is an advertising feature that enables brand owners to create a featured brand-curated visual with text that links shoppers to your store. It's an image-first ad designed to capture shoppers' attention.
According to Amazon, Posts is a new browsing experience dedicated to brand shopping. These ads help customers discover new brand releases via browsing feeds. They link to product detail pages.
Every Post includes category tags for shoppers to see related categories.
The feature is free of charge. You can create as many posts as you like at no cost.
Who Can Use Posts?
For the moment, the Posts feature is available only in the U.S. To be able to create Posts you should be a vendor, a seller enrolled in Amazon Brand Registry, or an agency representing a vendor. Also, you should have a Storefront.
If you are an Amazon seller, you can create Posts, even if don't have an advertising account on Amazon yet.
What Are the Elements of a Post on Amazon?
Posts include 5 elements: profile banner, image, "show product" icon, description with Call to Action (CTA), and category tags.
Posts elements
It contains the name and logo of the brand.
#B. Image
Brands should add to the Post eye-catching images that showcase product features and tell the brand story.
#C. "Show product" icon
When a shopper taps on this icon, it will show or hide la product card. The card shows product details: price, star rating, and Prime eligibility.
This short text should contain information about outstanding product features, highlight brands, and have a Call to Action (CTA).
Amazon automatically adds tags of your product categories to a Post. When a customer taps on a tag, they can see other Posts in that category.
Below you can find an Amazon post example with all these elements highlighted.
Amazon Post Guidelines
The Post content should meet the following requirements:
be good for a general audience;
contain the same information as the landing page;
be in the same language as the Amazon site where you sell;
be clear and accurate;
promote only your products or those that you are allowed to sell;
shouldn't contain prohibited content.
Also, there are Amazon's requirements for a profile logo and Post image.
Where Do Amazon Posts Appear?
Amazon displays your Post on the Brand-Owned details page, Related Brand details page, Related Post feed, or Category feed.
However, you can't select where exactly it will appear. Amazon automatically places your Posts based on relevance.
Pros and Cons of Posts on Amazon
Pros:
Posts help grow brand awareness;
your Posts appear on competitor listings;
drive traffic to product listing;
you can reuse your social media content;
unlike PPC, it's free of charge;
you can show an unlimited number of posts.
Cons:
you can't control where the Post appears (Amazon does);
your competitor's Posts can show up on your listing;
to be successful with Posts, you need to display them as often as you post on social media;
you can't measure the revenue metrics of the Posts.
How to Post on Amazon?
As said, before you start posting, make sure that you are a vendor or a seller enrolled in Amazon Brand Registry, and own a US Store.
Creating Posts on Amazon step by step
Step 1. Sign in to posts.amazon.com using your advertising console or Seller Central credentials.
Step 2. Set up your profile. Verify your brand name and upload the brand's logo.
Step 3. Create your Post: add eye-catching images and informative captions.
How to Measure the Performance of the Posts?
Amazon offers sellers a possibility to review metrics such as reach, follow clicks, product clicks, viewable impressions, and engagement rates for each Post.
Wrap Up
Advertising your brand in fresh and creative ways helps grow sales and conversions. One of the ways to do so is through Amazon's Posts. You can communicate different informative messages to vast target audiences via image-focused visuals accompanied by product detail texts. The good thing about Posts is that they can appear on your competitors' product detail pages. For the moment, the feature is free.
No doubt, brand promotion is very important for your sales. However, this is insufficient for your success on Amazon. It's paramount to constantly keep track of your products' performance efficiency. To maximize your sales volumes, it's necessary to constantly keep track of all your product's metrics. By doing that, you can control your sales indicators and overall store profitability.
Amazon monitoring software is an efficient way to stay on top of your sales. SellerSonar offers instant Amazon alerts to protect your sales. With us, you are aware of all listing changes, Buy Box hijackers, new/deleted reviews, keyword rank history, and product suppressions.
Try SellerSonar now. Register for our 29-day trial and boost your incredible journey of running your business on the platform.