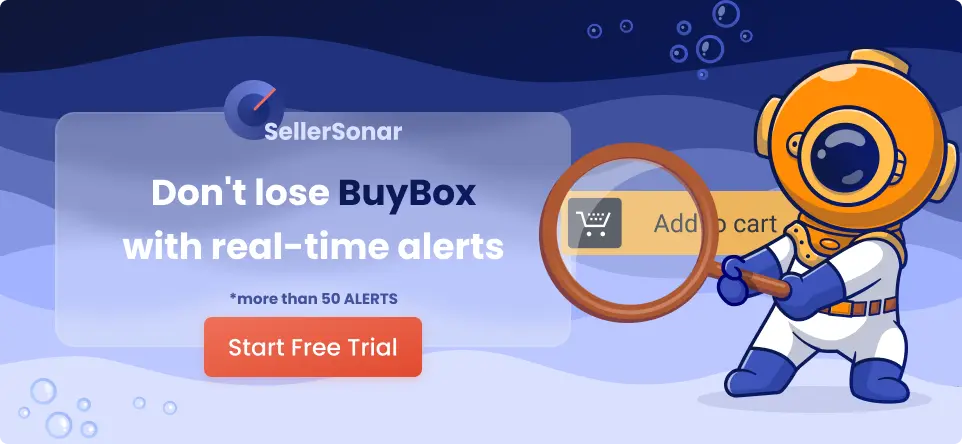 Amazon is one of the most popular e-commerce platforms in the world, serving millions of customers across the globe. Amazon has become a household name for many with its extensive range of products and services. However, for non-native English speakers, navigating the platform and making purchases can be a challenging task. Fortunately, Amazon offers language options to its users, allowing them to browse and shop in their preferred language.
Amazon provides support for a wide range of languages, enabling users to browse and communicate using their preferred language. If English is not your preferred language, you can easily adjust the Amazon language settings to suit your needs. However, it's worth noting that specific languages may not be available in all regions worldwide, so it's essential to check if your preferred language is compatible with your location.
Changing Amazon language is a simple process, but it can be confusing for those unfamiliar with the platform. In this post, we will guide you through the steps on how to change the language on Amazon, whether you are using the website or the mobile app. We will also discuss some benefits of using your preferred language when shopping on Amazon, such as better product recommendations and a more personalized shopping experience.
Whether you are looking to switch to your native language or want to practice a new language, changing the language on Amazon is a valuable tool that can make your shopping experience much more enjoyable and effortless. So, if you are ready to explore Amazon in a new language, let's get started!
Why Does Amazon Support Multiple Languages For Its Customers?
Amazon uses multiple languages for its customers to provide a better user experience and to cater to the needs of customers who speak different languages. By providing content and support in multiple languages, Amazon can reach a wider audience and make its platform more accessible to people around the world.
Moreover, by providing content in multiple languages, Amazon can better serve customers who prefer to shop and browse in their native language. That can help to increase customer satisfaction and loyalty, which is essential for any business.
Amazon's use of multiple languages also helps the company to expand its global reach and compete with other e-commerce platforms in different markets. By catering to local language preferences, Amazon can build trust and credibility with customers in different countries and establish a more substantial presence in those markets.
Amazon's use of multiple languages is an intelligent business strategy that allows the company to connect with a broader audience and provide a better user experience to its customers worldwide.
Why Is It Important to Change Amazon Language?
Changing the language on Amazon is vital for creating a more inclusive and user-friendly platform catering to a diverse range of customers.
Reasons to change the language on Amazon
Accessibility: Changing the language on Amazon can make it more accessible for people who speak languages other than English. By offering multiple language options, Amazon can cater to a broader customer base and make it easier for people to use their platform.
Understanding: Changing the language on Amazon can help customers better understand product descriptions, reviews, and other important information. That can lead to better purchasing decisions and increased customer satisfaction.
Localization: Changing the language on Amazon can help Amazon localize its platform to different regions and countries. That can help them better understand local customs, cultures, and preferences and tailor their offerings accordingly.
Convenience: Changing the language on Amazon can make it more convenient for customers who prefer to use their native language. That can lead to a more positive shopping experience and encourage customers to return to Amazon in the future.
How Can SellerSonar Help You with Amazon Listing Changes Monitoring?
At times, modifications to your Amazon listing can take place without your knowledge, leading to a significant decrease in your sales and revenue. However, with SellerSonar, you can stay up-to-date with even the slightest changes in your Amazon business environment through our Amazon product tracker. This tool can identify and alert you of any issues that could potentially harm your sales and online reputation.
The SellerSonar tool can detect several changes to your product listings, including alterations to your product's title, bullet points, description, and images. It can also track changes to your parent ASIN, new questions added to your Q&A, and notifications for product listing suspensions, suppressions, and out-of-stock alerts. Additionally, SellerSonar can track changes to your reviews, including changes to the review count and product rating, as well as new top-rated reviews, both positive and negative.
Sign up for our 29-day trial, and receive instant notifications in case of any listing changes and take swift action to address them

How to Change Language on Amazon Website?
Amazon provides region-specific websites with a variety of local languages available. Depending on where you reside, you may see different language options. To switch the language on Amazon, follow the steps below. It's also important to note that changing the language in the desktop environment won't automatically apply to the mobile/app environment and vice versa.
Changing language on Amazon website step by step
Step 1. Log in to your Amazon account and open the website in your browser.
Step 2. Click on the flag icon in the page's top-right corner, just below your current language.
Step 3. Hover your cursor over the flag to view a list of available languages and locales. Click on the one you want to switch to. If you can't find the language you need, click the "Change country/region" link instead.
Step 4. Use the dropdown menu in the "Website (Country/Region)" section to select your preferred language and region.
Step 5. Click the yellow "Save changes" button to apply the changes.
Step 6. A new tab will open, displaying the Amazon website in your chosen language. For example, if you select Español, the website will appear in Spanish.
How to Change Language in the Amazon Mobile App
You can easily change the language on the Amazon app if you're using an Android, iPhone, or iPad device. The process is similar across all mobile platforms. To change your Amazon language on your mobile device, follow the steps below.
Changing language in the Amazon Mobile App step by step
Step 1. Open the Amazon app on your phone or tablet and sign in if necessary.
Step 2. Tap the menu icon located in the lower-right corner.
Step 3. Scroll down the list of options and select "Settings."
Step 4. From there, tap "Country & Language."
Step 5. You'll see a list of Amazon sites specific to different regions. Choose the one you prefer.
Step 6. Select the language and locale you want to use.
Step 7. Finally, tap "Done" to save your changes.
How to Change Language in Your Amazon Account?
When changing the language on your Amazon account, please remember that some website features or communications may not be available in your preferred language. Additionally, if you previously selected a preferred language, but the website displays in another language, ensure you are logged into the same Amazon website where you set your preferred language (e.g., Amazon.ca, Amazon.de, etc.).
Changing the language in your Amazon account is a simple process on certain Amazon websites. To change your preferred language, follow the steps below.
Changing language in Amazon Account step by step
Step 1. Visit the Amazon language settings page or click on the country flag at the current page's top right corner.
Step 2. Choose your preferred language from the available options.
Step 3. Save your changes.
How to Change Language on the Amazon Fire Tablet?
Changing your language preferences on the Amazon Fire Tablet is not complicated. To switch the language on the Fire Tablet, follow the steps below.
Changing language on Amazon on the Amazon Fire Tablet step by step
Step 1. To customize the language settings on your Amazon Fire tablet, start by waking up your device and exiting all apps to access the home screen. Then, slide down from the top of the display to open the notification tray and find the shortcut to the settings menu at the top of the panel.
Step 2. Once in the settings menu, scroll down to the Personal Settings section and select Keyboard and Language. Here, you can change the language options to display text in different languages.
Step 3. You can access the language selection screen you saw during your device's initial setup by choosing the Language option at the top of the display. The Fire Tablet offers various language options, including English (US and UK), German, Spanish, French, Italian, Japanese, Portuguese, and Chinese. Some of these options also provide regional formats, such as Australian English or Canadian French. Selecting the correct regional format is essential to avoid confusion with menu systems.
Step 4. After choosing your preferred language, your device will save the new language preferences, and the default keyboard will automatically switch to match your language. If you prefer a different keyboard option, you can select Keyboard and then Keyboard Settings to access the keyboard options display, where you can choose your preferred input style.
Step 5. If your Fire Tablet does not have the language you want to install, you can download extra language packs directly from Amazon's servers. To do this, go to Settings and then Keyboard & Language from the home screen, choose the Current Keyboard and Fire Standard or Basic Keyboard option, and select Download Languages. Once you agree to the options, the language pack will install onto your tablet, and you can set it as your system language if desired.
How to Change Alexa's Default Language?
By default, Alexa will use the language setting associated with your Amazon account. Although this set doesn't have to match what's on your Fire tablet, it should correspond with your Amazon account. This setup may seem unusual, but it makes sense since Alexa is unavailable in some countries.
If your Alexa device is not in your desired language, you can easily change it. To do so, log into http://alexa.amazon.com using your Amazon account or the Alexa app on your smartphone. Select the Settings menu, choose your Fire tablet from the list, and then select Language. From there, you can choose your desired language from the available options.
After saving your changes, Alexa should start using your preferred language the next time you use it. Currently, few languages are available, but Amazon plans to add more. However, they have not yet announced when these languages will roll out, so patience may be necessary if you want to use Alexa in a specific language.
Why Do You Have a Different Language on Amazon?
There are several reasons why the Amazon page you're viewing may be in a different language, and you'd like to change your Amazon to English.
The most common causes of mismatching language on Amazon
You've set the default language settings on Amazon to a foreign language;
You've set preferred country settings in your Amazon account to non-English speaking countries;
Your computer's VPN settings are causing Amazon to display in a language you don't understand, thinking that's your language preference;
You're visiting region-specific Amazon sites that are not in English;\You accessed Amazon through a third-party website that is in a different language;
Amazon cookies may be causing language issues;
Your browser's language settings may be incorrect;
Your browser may need to be updated.
Wrap Up
In today's globalized world, it's common to encounter online content in different languages. Amazon, being one of the biggest online retailers, caters to customers worldwide and, as such, offers multiple language options on its platform. Changing the language on Amazon is a straightforward process you can do in just a few simple steps.
Firstly, users must sign in to their Amazon account and navigate to the "Account & Lists" drop-down menu. From there, they can select the "Language" option, which will take them to a page where they can choose their preferred language from the dropdown list.
It's important to note that changing the language on Amazon will only affect the language of the user interface and not the language of the product listings or reviews. However, Amazon offers a feature where customers can filter their search results by language, making it easier to find products in their preferred language.
Changing the language on Amazon is a simple process and a matter of minutes. With the vast selection of products available on Amazon, navigating the platform in a language comfortable for the user can enhance the overall shopping experience.
Offering high-quality service in the customer's language on Amazon is vital, but merchants shouldn't forget about their product performance. Amazon monitoring software is an efficient way to stay on top of your sales. SellerSonar offers instant Amazon alerts to protect your sales. You are aware of listing changes, Buy Box hijackers, new/deleted reviews, keyword rank history, and product suppressions with us.
Try SellerSonar now. Register for our 29-day trial and boost your incredible journey of running your business on the platform.