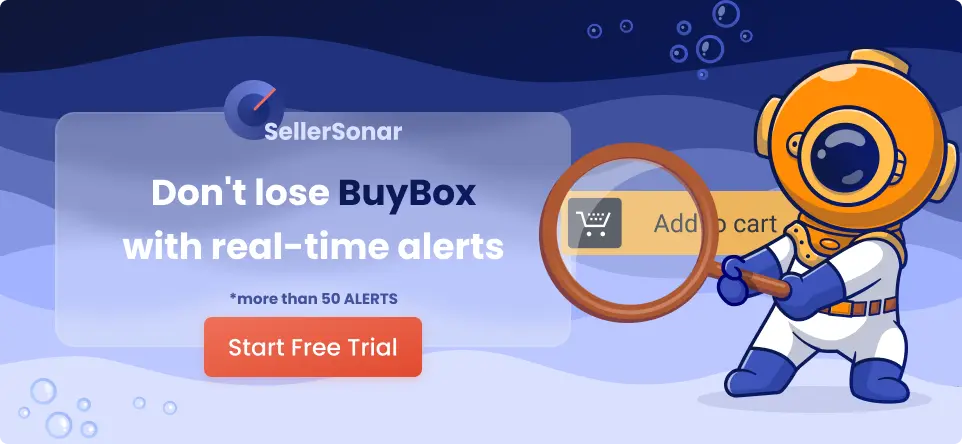 Сonsidering expanding your product-based brand to Instagram but do not know where to start…or how to make your business profitable and worthwhile?
Nowadays, Instagram is one of the more popular ways to sell physical products and shop online, alongside giants like Walmart and Amazon. In 2020, research conducted by FB demonstrated that 54% of responders bought a product in real-time or shortly after seeing an item on Instagram.
How to sell merch on Instagram and leverage the platform if you are an Amazon seller? Keep on reading. 
Why Is Instagram a Suitable Platform for AMZ Merchants?
Instagram is a perfect place to make your products and brands popular. The vast number of users is a perfect catch for any merchant on Amazon.
Besides, it's a good way to promote your merchandise and boost sales. As Instagram is a visually tempting social platform, it provides several apparent benefits such as:
Sellers can showcase their products in a broad range of ways to attract target audiences' attention.

Sellers can use creative visuals to promote their products.

Sellers can grow brand awareness and maximize visibility. 

Sellers can allow clients to purchase from AMZ by offering them a direct link.

Sellers can stimulate clients' minds and drive them to purchase.
Let's discuss the reasons.
Instagram has higher engagement rates than other platforms.
Instagram publications have higher engagement rates than Twitter and Facebook. As a result, your items are more likely to be noticed than other social media websites. As a result, bringing more awareness around goods will boost sales and profits.
Sellers can create brand-oriented content.
On IG, sellers can choose the types of content they wish to share. Besides, they can obtain content from other users promoting their items and using appropriate hashtags.
The more you spread the word about your products and brand, the more people you get searching for your merchandise.
Instagram builds trust.
Instagram is an apt platform to build trust with your target audience. Your publications are like social proof that your items exist. Customers are more likely to choose your brand when they can check you online and interact with you. Trust can, thus, lead to repeated clients and loyalty.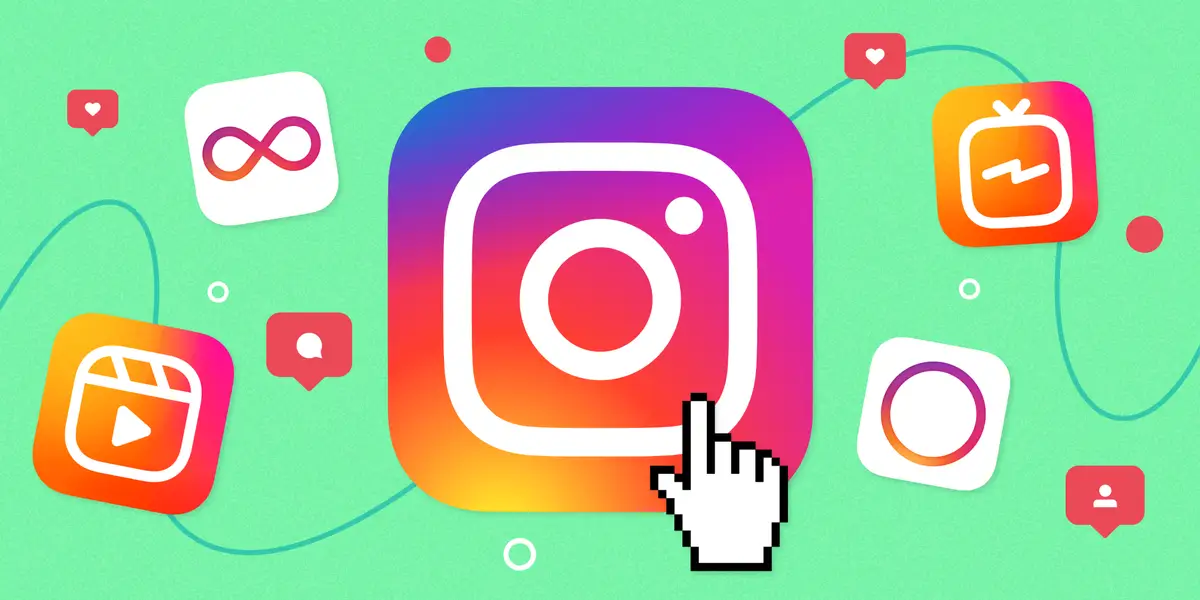 Why Is Instagram Such a Natural Tool for AMZ Users? 
What's the first thing clients notice about one of your product pages? The photos. And what does IG specialize in? That's right — photos. Uploading images to your profile and using hashtags to increase visibility is effortless, simple, and fast. Thus, you can communicate your message in a manner that does not feel market-y, stuffy, or like you are trying to sell someone something.
It also spares some room for creativity. Once you create an IG account for your business, ensure you have the following info in place:
A reference to your website in the bio. We suggest using a link shortener so it does not take up too much space, leaving that area looking uncluttered and clean. Try using a URL shortener that lets you monitor where your clients are clicking from so you can promote more specifically to them.

An elevator pitch-sized brand description. A nice trick to use is telling clients to use a certain hashtag for their images, and you will feature the best or favorite ones.

Links to additional social media profiles you have.

Your brand logo should be the profile image.
And keep in mind, set your profile to public so anyone can both check your images and follow you without any hassle.
Instagram Accounts for Sale on Amazon: Best Practices for Merchants
Even though IG is often the proper choice of social platform for AMZ merchants, it can still be a hard nut to crack. However, some best practices should be followed to ensure you continually expand your presence and get your publications in front of your intended audience.
As you begin the journey of establishing your business on Amazon and marketing your products, keep these tips in mind:
Consistency is key
Consistency is important when it comes to IG. You should find the happy average between publishing often enough to remain on your potential customers' radar without allowing your publications' quality to dip. Companies notice engagement rates that are 10x on IG than on FB. However, they work hard to get that engagement, with the average account posting an average of 25+ times per month. So try to post consistently and not sacrifice quality in the process.
Leverage IG stories
IG Stories are probably the hottest feature on the platform. This video-centric solution produces high levels of user engagement and allows your brand to stand out from other sellers because IG stories show up in other sections of the app than typical posts. Additionally, such publications help get more reach for your standard publications as well. The more customers interact with your IG Stories, the more likely your posts will appear on their feeds.
Quality over quantity
While it's essential to ensure regular posts to keep your target audience engaged and aware of your presence, you don't want to sacrifice the quality of your content in the process. Profiles that get higher levels of engagement will have their publications show up more frequently than profiles that do not. 
Moreover, don't forget to optimize your Amazon listings, as it's the main thing your audience sees when following the link. With the SellerSonar monitoring tool, you stay aware of all the changes in listings and fix the issues if needed. 
Do not just share product photos with your followers! When your audience shares a picture of themselves with your goods, contact them and ask if you can publish it on your official account. You may even go a step further and find methods to encourage your followers to share UGC through contests and similar strategies.
Use Amazon Instagram Ads
Amazon Instagram ads can help you get leads and move them down the marketing funnel to a sale. It can also boost website traffic and increase brand exposure as the platform provides ad tools to make your publications engaging and eye-catching. You can pick from reels, videos, images, or a collection of images to visually show your campaign. IG is all about visuals, so text advertisements are not a thing here.  What's the exciting part? Well-designed visual Amazon Instagram ads can encourage IG users to directly email, call, or message a brand or visit its website or Amazon store.
Putting It All Together
So, if you are ready to make the next step and expand your business offerings to outside platforms and advertising channels, Instagram shopping might be a decent solution.
One relatively simple way to begin would be to make a Shopify store, upload your stock, and connect your shop to Amazon FBA. Thus, all your orders from Shopify will be fulfilled by the marketplace.
Next, you can upload your catalog to IG. It is done via Facebook's business manager under the "Assets" section. Next, you will see a Catalog tab where you can add your catalog.
After you have chosen the business entity that owns this catalog, you are free to add items to it.
Once you have a catalog with goods within your Facebook business manager, you may sign up on IG. First, ensure you have an IG business account. Then sign into your account, check your profile settings, and under "Business," choose "Sign Up for Shopping."
You may create a publication and tag items from your catalog as soon as you are approved. It can be done in stories or posts, and such tags will trigger the shopping experience.
How Does Instagram Amazon Affiliate Marketing Work?
Instagram Amazon affiliate marketing operates like most affiliate solutions: you find an item, promote it on your blog, social media, or website, and earn money from selling that item. On average, one makes 5% of an item's value with each sale.
Amazon's program, well-known as Amazon Associates, is a perfect tool for entry-level marketers. It has no minimum sales requirements for participation, so that you can start from day one with no website and zero followers.
How to use Amazon affiliate links on Instagram? As sellers create the affiliate link, influencers can share it in their bio, posts, reels, or even IG stories. The affiliates use such links to make money from all the traffic they direct to any given listing.
Final Words
Amazon merchants can truly leverage Instagram and boost brand awareness. Nothing beats the functionality of this social platform – you can enrich your business's social presence, reach more target audiences, increase sales, and more.
Don't wait any longer! Create your Instagram account and engage more and more clients on your product pages.
However, before you start crafting your first social media marketing strategy, it's crucial to implement the best tools and practices to ensure that your listings remain competitive. If you need assistance, resort to SellerSonar, and we will gladly help you!
Register for a free 29-day trial to check how you can benefit from the service!