As the Black Friday and holiday season approaches and Amazon becomes more competitive than ever, SellerSonar is here to add a touch of magic to your strategy. Let's break it down in simple terms—new tools, new insights, and all about making your selling easier. Ready for an upgrade? Here's what we've prepared for you. 
Buy Box Alerts
In the ever-changing landscape of online retail, winning the BuyBox can significantly impact your sales. With SellerSonar's latest update, you can now receive timely BuyBox alerts, keeping you informed when the BuyBox is won or lost. 
By default, notifications are turned off. To enable BuyBox alerts, simply click "Enable" in the Notification Settings. The best part? You can monitor not only your own store but also the competition by clicking the gear icon next to Buy Box won/lost alerts and entering the seller IDs of other sellers.
Buy Box Analytics Updates
Understanding who's winning the BuyBox and at what price is vital for shaping your pricing and marketing strategies. With SellerSonar, you can now explore BuyBox champions effortlessly. 
Head over to the Sellers tab in the Product card to see a comprehensive overview of BuyBox winners for the last day and past periods, such as the last 10 days.
Please, note that both features are exclusively available in our Premium subscription, whether you're on a trial or a paid plan. So, if you are using the Basic plan, don't forget to upgrade and use SellerSonar to the fullest!
Multilingual Service Interface
Expanding our global reach, SellerSonar interface and landing pages are now available in multiple languages. Language should never be a barrier to accessing powerful SellerSonar tools that are available for all Amazon Marketplaces. Now enjoy SellerSonar in your preferred language, making listing tracking more accessible and user-friendly. English, Chinese, German, Indian, and Turkish are available now; more languages are coming soon.
Vine Voice Reviews Tracking and Filtering
Vine Voices is a program by Amazon that consists of elite reviewers who are selected to provide honest and unbiased reviews for new and pre-release products. Reviews from Vine Voices often carry more weight and credibility among Amazon shoppers. Potential buyers may be more inclined to trust and act on the opinions of these elite reviewers, making their feedback crucial in shaping consumer perceptions.
With SellerSonar, you can effortlessly keep track of these reviews in the Reviews tab (marked with the Vine Voices label) and filter them through other feedback. Thus, you can get strategic insights into the strengths and weaknesses of your product and use this information to optimize product listings, address common concerns, and highlight positive features that resonate with customers.
Ready to try? Take a moment to sign up for a free 29-day trial or log in to your account, explore the improvements, and discover how these updates can be a game-changer for your product listing monitoring.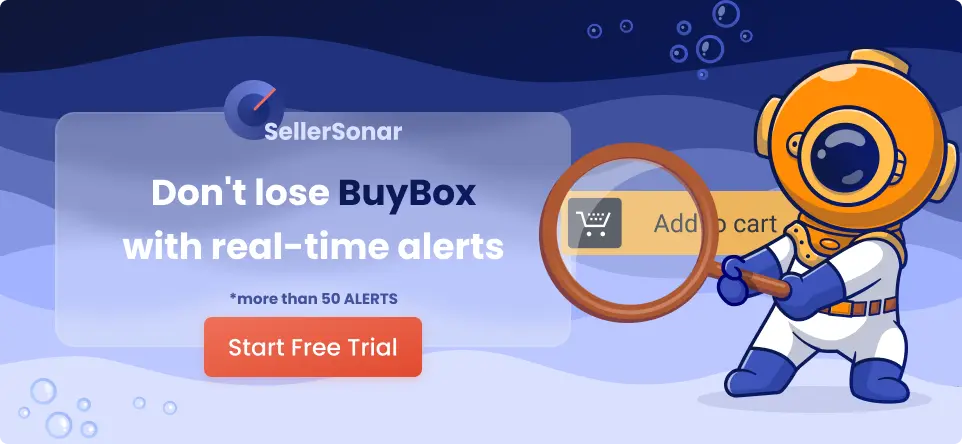 Have questions or need a guiding hand? Our team of experts is just a demo away. Book a demo, and let's enhance your SellerSonar experience together.
Wishing you a successful holiday season ahead!