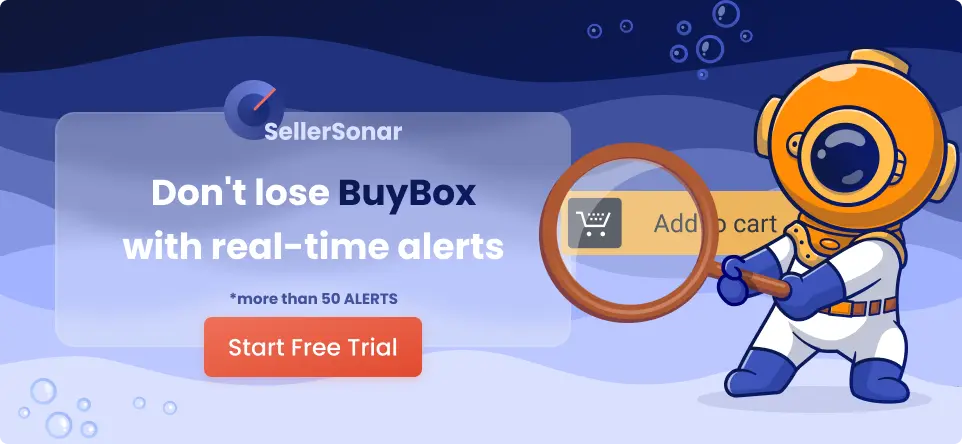 Today, social media content creators are opinion leaders. As a result, numerous fans follow what their favorite bloggers say about different things and trust their opinions. As a matter of fact, this can be commercialized.
There are two parts to it. Firstly, those with followers on social media can advertise products to their fans. This way, they can monetize their content creation skills and influence.
Secondly, brands can take advantage of such kinds of services. Promoting products to the world is key to success. Sellers and brands want to reach all possible target audiences to grow sales and conversions. Bloggers and opinion-makers can both help launch a new product and boost sales of the existing one.
The majority of sellers are familiar with the affiliates. These are people who market products on social media. However, this type of promotion has a more sophisticated version. Content creators with custom target audiences on social networks can become AMZ influencers.
With Amazon Influencer Program, creative bloggers can promote products on Instagram, YouTube, or other media and get rewarded. In their Amazon storefronts, influencers collect items they think are worth presenting to their audience. They can post blogs about select products, create YouTube videos, and more.
It is highly valuable for brands since they get fresh, engaging content. In addition, they can reuse it on their own social media channels.
Read more to find out what influencer requirements are and how to qualify for the Amazon Influencer Program.
What Is an Amazon Influencer Program?
Amazon influencers are influential social media bloggers who promote select products on their custom Amazon page – storefront. They can link their Amazon storefront to their social media groups, blog posts, and other websites to showcase products.
Such content creators should have a consistent qualifying audience on your Facebook, Instagram, Twitter page, or YouTube. Also, a prerequisite of becoming an influencer is creating an Amazon storefront.
In fact, not necessarily Amazon influencers should have a huge number of subscribers. The marketplace can enroll in the program nano-influencers and micro-influencers alongside powerful leaders.
Amazon influencer vs. affiliate
Actually, affiliates and influencers are engaged in quite similar activities. Both belong to the broader Amazon Associates Program. However, in the case of affiliates, Amazon controls the selection of products they promote. Meanwhile, influencers pick out products on their own.
At the same time, almost anyone can become an affiliate. Amazon associates share links for individual products to their social media accounts and websites. Those who want to do so, need to join Amazon Affiliate Program and start promoting products with their unique links. They'll get paid for qualifying purchases.
In turn, the Influencer Program's requirements are tougher. Not only do they need to have custom storefronts on Amazon. They also have to have a qualified audience and create relevant high-quality content.
Benefits of the AMZ Influencer Program
It allows bloggers to boost engagement.
Bloggers are like community managers who always strive to find new ways to communicate and develop positive connections with the target audience. Therefore, any chance to give your followers a glimpse into your life or a manner to be "more like you" will allow you to cultivate a strong digital community. AMZ Influencer storefronts foster such connections on another level by delivering an easy buying experience where fans may shop for items recommended by creators.
It makes an additional income stream.
Affiliate program marketing opportunities may be an extra revenue stream for influences. With AMZ's program, in particular, bloggers can also get commissions on purchases for items that they have not recommended or keep in their storefront but are still included in the cart and paid for in the checkout window while the associate cookies are still live. 
A single avenue means more effortless management.
With the option to put items from multiple companies in one place, creators can easily add affiliate links, share promo codes, and monitor sales progress all on their own. Influences can also check and manage results on a single platform rather than across numerous platforms. It also facilitates the payout procedure considerably.
The Amazon marketplace is well-known.
If your audience quickly jumps on trends, you likely have no problem sharing affiliate URLs from anywhere. However, when you have an audience that is sluggish to build trust, they might feel more comfy shopping through sites they are familiar with. At this point, the AMZ platform is a household name that most shoppers know about. However, when you use a lesser-known affiliate marketing brand, some clients may read the link and avoid clicking it, worrying that they might be taken to their spam folder.
How Does the Amazon Influencer Program Work?
Amazon influencers share content that advertises Amazon products and attracts shoppers to their influencer storefront. Influencers get paid for any product they sell to their social media audiences using special links. They can also promote these links to their websites and blogs. As a result, they receive a commission for each qualified sale.
If you made up your mind to become an influencer you have to have an Amazon account. Therefore, if you don't have one, you need to register. After that, you can apply for the Amazon Influencer Program. At the same time, if you are an Amazon user, you can file an application from your existing account.
After you've submitted an application, Amazon will review it. They'll look at the number of your followers and other engagement metrics. Then, they'll come back to you with an approval or rejection.
As soon as Amazon gives a green light to your membership, you'll receive a unique URL to your storefront. The format of such a special link is amazon.com/shop/abcdsocialmedia. You can further share it on social media or on your blog.
The advantage of creating a storefront is that with one link the buyers are guided to a variety of the products the influencer promotes. Typically, influencers break down products in the store by category. With special links, influencers can advertise the store on Instagram, YouTube, Twitter, or elsewhere.
You can market Amazon products on social media, for instance, by adding a special link to your profile section or bio. In the website or blog, you can insert it in the relevant place depending on the content.
How to Become an Amazon Influencer?
There are certain criteria for becoming an Amazon influencer. As a matter of fact, the most important of them relate to engagement rates and content quality. When you qualify for the Influencer Program, the Amazon team reviews the most popular of your accounts on social media and estimates it.
Practically, the number of subs is not the most essential criterium. It's rather about their responsiveness and loyalty. Also, the overall quality of the content you post matters.
Amazon influencer program requirements:
high engagement rate of the followers;

loyalty and consistency of the audience;

keen interaction with the content;

a big number of likes, comments, and shares;

essential number of subscribers;

extensive activity and responsiveness of the followers;

great content quality;

close relevance to Amazon;

availability of niche content.
How to apply to the Influencer Program step by step
Step 1. Sign in to your Amazon account.
Step 2. Go to the Amazon Influencer Program page and click "Get started."
Step 3. Log in with your account.
Step 4. Enter the name of the account and fill in the information that will help Amazon approve your application.
Step 5. Connect your Facebook, YouTube, Twitter, or Instagram accounts.
Step 6. Specify your storefront name and tagline.
Step 7. Add your account details: name, address, phone number, payment, and tax information.
Step 8. Click "Save and Finish".
Step 9. Once done, you'll get to an Amazon Associates dashboard. Follow the instructions to complete verification.
Step 10. Wait until the "pending" status changes.
Note: Before creating your store and content, don't forget to review Community Guidelines regulating posts on Amazon.
How Much Do Influencers Earn?
Whenever your subs make qualifying purchases through your links you can start earning commission. The amount is paid per sold product.
Factors that affect influencer's income
number of products you recommend;
product category and niche;
number of subs;
audience's engagement level and trust.
Fixed commission rates differ depending on the product category. For example, if you promote Luxury Beauty, Luxury Stores Beauty, and Amazon Coins, you'll get 10.00%. When you market, for instance, Digital Music or Handmade, your commission will be 5.00%. On the other hand, for recommending Wireless Service Plans, Alcoholic Beverages, and several other categories you'll earn 0%. On average, your commission will be around 4%.
How to Create an Amazon Storefront as an Influencer?
When Amazon approves your membership, they'll give you a unique URL to your storefront. Then, you'll need to set it up. Also, you can start adding content you'd like to recommend.
Creating a storefront step by step in the Amazon's Shopping App
Step 1. Open the Amazon mobile shopping app.
Step 2. Sign into amazon.com with the email address you used to join the Amazon Influencer Program.
Step 3. Tap the icon on the bottom that looks like a person.
Step 4. Go to the 'Your Account' section.
Step 5. Select the 'Your Storefront' button.
Step 6. Tap 'Edit my Storefront'.
Step 7. Go to 'Update Your Page'.
Step 8. Tap the camera icon in the small box and add your profile photo.
Step 9. Tap the camera icon in the bottom right of the large box and upload your cover photo.
Step 10. Add a page title (your name, social handle, or brand).
Step 11. Enter a page tagline (describe what the page is about).
Step 12. Tap "Save".
Creating a storefront step by step from desktop
Step 1. Sign into Amazon.com with the email address you used to join the program.
Step 2. Enter your unique URL into your browser.
Step 3. Click "Edit Your Storefront" next to the page title to get to the Associates Central.
Step 4. Navigate to the Influencer tab and click "Manage my Storefront".
Step 5. Add your profile photo.
Step 6. Upload your cover photo.
Step 7. Add a page title.
Step 8. Enter a page tagline.
Step 9. Click "Save".
Creating content step by step
Step 1. Set idea lists – group your products by category;
Step 2. Create shoppable photos – images with tagged links to Amazon product listings you promote.
Step 3. Upload videos and your product reviews.
Step 4. Add live streams.
Wrap Up
Social selling of Amazon products can be a source of income both for those who have a lot of followers and for brands. Amazon influencers can earn commissions by promoting products to their fans. They can market Amazon products on their websites, blogs, social media, and more. To do that, an influencer has to enroll in the Amazon Influencer Program. However, Amazon approves influencers' applications before they can start earning money from qualified purchases. Also, they'll need to create and set up a store for the products they recommend.
In turn, sellers can use the services of influencers to launch and promote their products. Also, while marketing of Amazon items is important, merchants shouldn't forget about their product performance. Amazon monitoring software is an efficient way to stay on top of your sales. SellerSonar offers instant Amazon alerts to protect your sales. With us, you are aware of all listing changes, Buy Box hijackers, new/deleted reviews, keyword rank history, and product suppressions.
Try SellerSonar now. Register for our 29-day trial and boost your incredible journey of running your business on the platform.