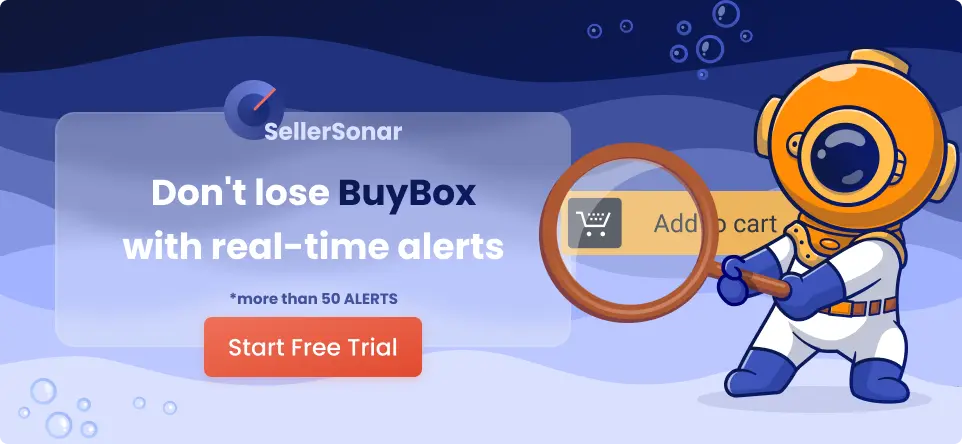 When Nintendo included product bundling into the company's marketing strategy, video game sales increased by more than 1 million units and consoles by 100 thousand. Likewise, given the influence of bundling to boost sales (and profits), Amazon bundle has become a common way for merchants to drive up their online sales. 
This blog will explore Amazon product bundle examples in detail so you can decide if it is the right choice for your online business strategy. We'll also share several tips and tricks to develop profitable sets of items. So, let's start!
What Is an Amazon Bundle?  
Before we delve into creating product bundles, let's define what an AMZ bundle is.
Such deals help sellers group complementary items together under one product listing.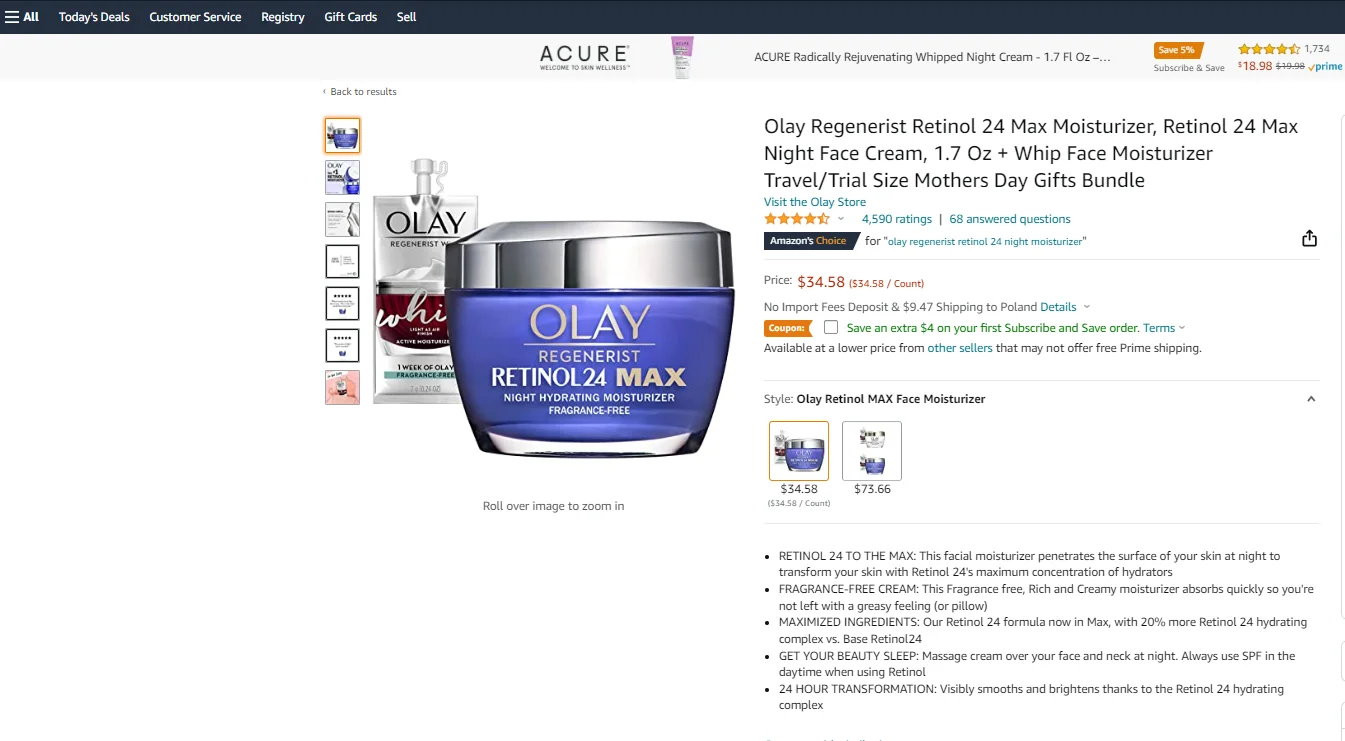 As you can see above, this product listing groups a moisturizer and face cream, two goods that go well together. We will explain more about the requirements later on, but first, let's check how you can find items for bundle deals. 
How to Find Amazon Bundle Products? 
When deciding which of your goods to bundle, the best approach is to include items that complement each another or might be used together. The same was true for Nintendo's games and consoles package. Your sets should make sense, so if you are selling a laptop, you would be wise to add something like a free screen cleaner or USB cable.
Another practical trick is to learn what clients wish directly from your clients themselves. It is especially crucial within eCommerce, as bundles might help you outperform your competitors.
Using product performance statistics and customer data, you may see what goods a person is purchasing. Furthermore, you might track the different items they frequently buy to find out which goods might fit together regarding cross-selling.
If you see Buyer A purchased a bottle of shampoo from your AMZ store, and they bought the hair spa products you offer, this information proves you can successfully try bundling these goods together. To leverage this information further, look for something that helps you incorporate full-suite online analytics to give better insights and measure the entire performance of the A/B tests.
Tips&Tricks to Create Your Custom Bundle on Amazon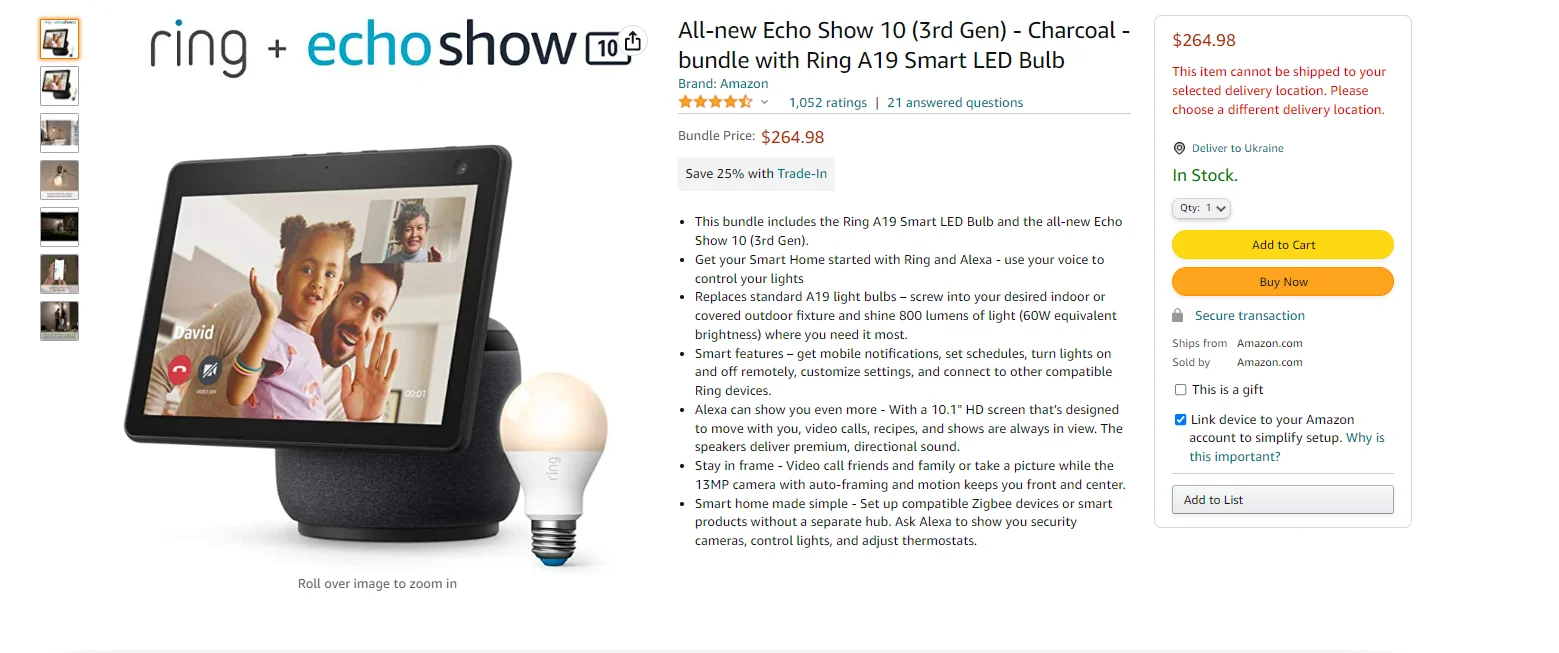 First and foremost, the platform clarifies that all goods in a bundle should comply with Amazon selling policy. It means that you should have the authorization to sell every product in your bundle; combining them together does not give you an easy way "out." Some companies may also need approval to offer their goods as bundles, or certain niches are restricted to sets originally made by the product manufacturer.  
Suppose you have got permission (and relevant proofs through proper invoicing). You now face numerous questions about how to list your products. Be careful about how you demonstrate the origin of your goods and avoid trademark infringements.
If your AMZ bundle only has items from one brand, in most cases, you may state yourself as the manufacturer and reserve some brand name for "brand."
If the bundle has items from a few brands, state yourself as the manufacturer and use the brand name of the highest-priced product. Add brand features in the description and bullet points.
Do not confuse bundles with multipacks.
Multipacks, bundles, and kits are often used interchangeably. However, they are entirely different in the eyes of Amazon. Whereas a multipack has several units of the same item (for instance, a "4 pack" of Schwarzkopf Daily Moisturizing shampoo or the same T-shirt in three different colors), a product bundle has several different but complementary goods.
The marketplace is strict about such a difference. It won't accept "I did not know" as an excuse if, for example, you get caught attempting to move a multi-colored pack of the same shirt as a bundle. Instead, the aim is to manage client expectations on the platform, where shoppers can check bundles next to kits and multipacks or search for "top sellers in bundles."
Give AMZ bundles a separate identifier.
Not to confuse clients with bundles and single-unit listings, Amazon requires sellers to set a manufacturer part number or a standard product identifier to a bundle. Any product listing that utilized a UPC from a single-unit item to identify the whole bundle will be deleted.
Having separate item identifiers will also allow you correctly track inventory and revenue. For example, the listing for the bundle will never display ten available units if sellers only have enough inventory to fulfil seven complete orders, protecting them from overselling.
Likewise, UPCs serve as external product identifiers that ensure tracking, proper listing, and order management for your bundles.
List your bundle in one specific product category.
It might be tempting to add your bundle listing in every product niche possible. However, it is a big no-no, and the platform would come down hard on sellers if they try to game the marketplace.
AMZ only allows you to list the pack in a single category, specifically the category of your highest-priced product. The only exclusion is when the highest-priced product is a Video Game or BMVD item. In this case, you have to list your pack to the category of your second-highest-priced product that doesn't belong to either category.
Title the bundle by the highest-priced product.
Similarly, your title should begin with the highest-priced product. Here are the winning formulas from Amazon recommendations:  
For packs with a few products:
[Main item title] + "Bundle with" + [Complementary item title(s)]
For packs with many products:
[Main item title] + "Bundle with" + [Complementary item summary] + "(Number of products)"
You should reflect the number of products and the word "Bundle" somewhere in the title to ensure clients know exactly what they are purchasing.
Note: don't title your packs after yourself if you don't own the brand, not to mislead clients or get into some legal trouble.  
Add details on the product page.
AMZ needs your product listing to include specific information, ensuring clarity and consistency across all pages for bundles.
Thus, Feature Bullet 1 in your detail page should state that your item is a set of "X" number of products and should identify the goods in the pack.
Your description must indicate that the item is a bundle and should also demonstrate the goods in the pack. With relevant designators, such as color, size, and model number).‍
Your main image should include the specific goods in the pack. And should not contain any products excluded from your bundle). Pictures of similar products or a representative are not allowed.
Do not add generic items to your bundle.
Most bundles on Amazon have one or two famous "branded products." So while you might wish to add a couple of generic products (products that are not widely recognized or don't feature their brand on the packaging or item) to strengthen your total offering, it's better to think twice.  
As the platform states, it might confuse clients; they might assume that your generic product is related to one of the popular brands you feature in the pack. 
Pros and Cons of Selling Bundles on Amazon FBA
Here's why sellers are so excited about bundling:
Unique Amazon listing.

You will get a new listing for the AMZ catalogue without developing a new item. 

Higher average order value (AOV):

Even when individual products are bundled together and with some discount, multiple items mean increased AOV.

Better profitability:

The platform deducts FBA commission from one item rather than each product separately for sellers using fulfilment services. As a result, it brings better profit margins.

Competitive advantage:

  As special product bundle deals are featured in Amazon's Buy Box (the white box on the right side of your product detail page), it can lead to more exposure for your catalogue listings. Clients add bundles to the carts seamlessly from the Buy Box. Merchants will need to have all the same goods and packaging to sell on their listings.

Sell slow-moving merchandise:

Can't get rid of some goods? Combine them with more popular items!

Move low-cost goods:

The price to ship low-cost standalone products might not be worth their shipping commissions. As bundling enhances AOV, now the price might be worth it!

Added value for clients:

Product bundles on the marketplace may be priced lower or equal to the goods sold individually due to some savings for the seller. It also boosts the client experience for visitors, as all the items are on a single page. After all, happy clients tend to become repeat loyal clients and bring recurring profits. 
Besides, don't forget to check out the drawbacks and make sure AMZ bundling is suitable for your company:
Higher need for client reviews:

Bundle items have separate ratings and reviews from those of the components. As the feedback of existing, individual items will not transfer to the set of products, merchants need to collect testimonials from scratch.

Restricted categories:

Unfortunately, you can forget about bundling if you offer video games, DVDs, books, or products in some other categories (check

Amazon bundling policy

for more).

Permanent:

After creating your bundle, it cannot be changed (you will need to add a new listing instead).
Amazon FBA Bundling: What's Next?
Product bundling on AMZ might be a great way to make the most of the platform. It is a trick that not all merchants are aware of, let alone know how to use appropriately.
When done correctly, effectively offering a product bundle enhances sales and boosts customer satisfaction simultaneously. However, do not forget to track your product listings for any changes to stand out from the competition. Fortunately, SellerSonar can help you put this process on an auto-pilot. 
Register for a free 29-day trial now, set up your preferences in a couple of minutes, and be ready to bring your business to the next level.