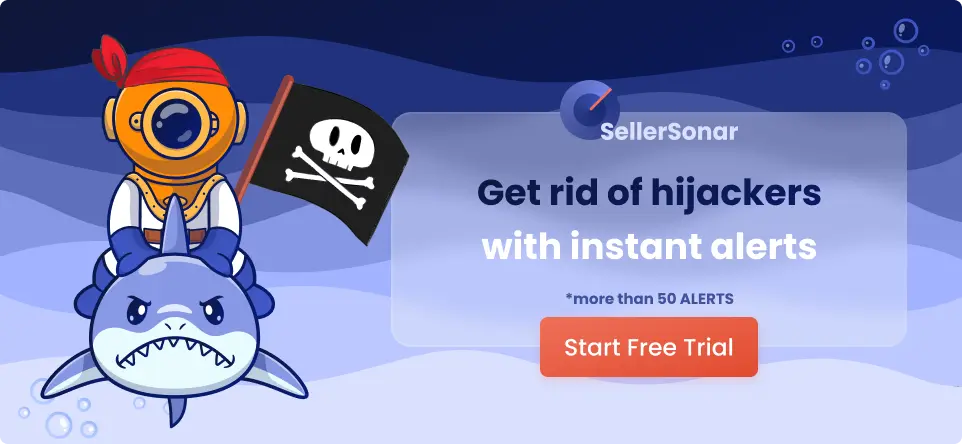 Every beginner who wants to start selling online wonders how to do it the right way. Go ahead and ask yourself: "What do you do before going anywhere?" The obvious answer will be: "I'll check the Google maps and find out my way". The same thing you do when you make your first steps on Amazon. You need to have a roadmap.
In other words, before starting your Amazon business, it's a good idea to find out what are the exact steps to go. This will help you avoid painful mistakes and the overall disappointment of losing money.
You should also keep in mind, that selling on Amazon is a lot about training and hard work. You'll definitely need to learn a lot of terms and rules of the game if you don't know them already.
As a matter of fact, Amazon is an excellent place to start online sales. This is because Amazon offers you access to an enormous audience that is ready to buy your product. In the U.S. alone, the number of Amazon Prime members is projected to reach more than 153 million users in 2022.
But not only that. Shoppers trust Amazon, not least due to its best customer service practices, reliability, and extensive fraud protection policies. In addition, Amazon offers a wide range of tools and services to beginners. They include Fulfillment by Amazon (FBA) services, a lot of marketing and reporting features, and multiple training programs. And lastly, depending on the business model you select, there's small to no upfront cost to start your business.
Read further to find out what are the steps to start an Amazon business, how to make an Amazon seller account, and how much Amazon seller registration costs.
How to Start Selling on Amazon?
To start with, you need to figure out what should be your actions to sell on Amazon. To begin trading you have to open an Amazon seller account. However, before that, you need to select a business model and fulfillment method.
After that, you find a product to sell. Then, register your selling on an Amazon account.
Selecting a business model prior to picking up a product you're going to sell is important. This is because if you're going to choose one of the reselling models (retail arbitrage, online arbitrage, or drop shipping), you need to make sure that you can sell a product with a sufficient profit margin.
Likewise, sorting out your fulfillment method may influence your product costs hence your profits. You'll have to carefully account for your fulfillment fees.
Top 5 Steps to Start Selling on Amazon
Step 1. Select business model;
Step 2. Decide on a fulfillment method;
Step 3. Pick out a product to sell;
Step 4. Set up an Amazon seller account;
Step 5. Start selling.
Below, we're going to describe all the above steps in detail.
Step 1. Selecting a business model on Amazon
The business model indicates the way you create a product on Amazon. You can either produce a completely new product and create a new listing (private label, handmade), or resell an item that already exists on Amazon under an existing listing (online arbitrage, wholesaling, or drop shipping).
Actually, there are five basic business models on Amazon – private label, retail / online arbitrage, wholesaling, dropshipping, and handmade.
Private label
A private label is when you find a product that sells well and create your brand out of it. For instance, you can find an item with a small number of reviews, and produce it under your own exclusive brand name and trademark to promote sales. You can also upgrade a product.
This business model is frequently used by the largest global retailers, like Walmart or Target.
Pros: You own the brand. You can make improvements to the product based on competitor analysis and reviews, where shoppers complain about the item's drawbacks. Higher profit margin.
Cons: Longer launch time. Essential upfront cost.
Dropshipping
Dropshipping is a reselling model. A drop shipper finds a product they can resell with a good profit margin and lists it on Amazon. Then, they conclude an agreement with a supplier. Whenever a shopper orders that product on Amazon, the drop shipper instructs a supplier to deliver and item directly to the customer. Thus, a seller doesn't have to store goods in a warehouse.
Pros: Almost no cost to start. Short launch time. No fulfillment management.
Cons: Very little control over the fulfillment process. Thin profit margin.
Wholesaling
Wholesale sales are also a reselling model. A wholesaler purchases products in bulk hence low per-item price from the manufacturer or supplier. Then they resell these products for a higher retail price. The money comes from the difference between wholesale and retail prices.
Pros: Good profit margins. Substantial discounts from suppliers due to big consignments.
Cons: Essential upfront costs. You need to own or rent big warehouses to store goods.
Retail / Online Arbitrage
Arbitrage is a reselling model as well. A merchant finds a discounted product in brick-and-mortar or online stores (hence the name) and sells it on Amazon.
Pros: Fast and easy to start. Low upfront cost.
Cons: High competition from wholesalers. Long time to find a product.
Handmade
Handmade are handcrafted or other products that sellers create with their own hands. These are items of a unique design.
Pros: High-profit margin. Little to no competition.
Cons: You have to have talents or skills to produce such items.
Step 2. Deciding on a fulfillment method
The fulfillment method is the way you deliver a product to a customer. It matters because when you calculate your product's profit margin, you need to take into account storage and shipping costs. Depending on the method, they may vary.
On Amazon, there are several fulfillment methods. For example, these are FBM (Fulfillment by Merchant), FBA (Fulfillment by Amazon), MCF (Multi-channel Fulfillment), and SFP (Seller-fulfilled Prime).
However, the majority of the sellers on Amazon use either FBA, FBM, or a combination of both.
Fulfillment by Amazon (FBA)
FBA is a service offered by Amazon to sellers. With this service, Amazon takes care of order picking, packing, labeling, delivery to the shopper, customer services, and returns management.
This is a very convenient solution for sellers. Therefore, merchants apply it most often. As a matter of fact, as many as 73% of Amazon sellers use the FBA method to fulfill their inventory.
Pros: Amazon takes care of inventory storage, shipping, and returns.
Cons: The service comes with a cost.
Fulfillment by Merchant (FBM)
FBM is a fulfillment type when a seller himself takes responsibility for the order picking, packing, labeling, shipping to the shopper, customer support services, and returns.
Pros: The seller is in control of the whole delivery process and associated costs.
Cons: Delivery and storage management is time- and effort-consuming. Sometimes, Amazon's FBA may appear more cost-efficient than your own solution.
Note: Many Amazon sellers combine both methods depending on the product, price tags, and other considerations.
Step 3. Selecting a product to sell
Given the high competition on Amazon, you can't go out and just sell anything. Chances are that you'll lose money, which is definitely not your goal. To avoid that, make product research. You can do it in two ways – automatically and manually.
For automatic product research, you can use any Amazon product research tools available on the market.
Manual product research stepwise:
identify product idea;
select a subcategory in your category;
verify the popularity of your product on google trends;
filter out high-demand products;
research competition;
validate search results.
10 places to find product ideas
Amazon's best-seller list;
Amazon's Movers & Shakers;
Amazon Basics;
Amazon's section – "Customers Also Bought";
Amazon's product sub-tiers;
Google trends;
Brickseek;
eBay's trending list;
Walmart;
AliExpress's best-sellers list.
10 top product categories:
Arts Crafts & Sewing;
Automotive;
Baby;
Beauty & Personal Care;
Cell Phone & Accessories;
Clothing, Shoes & Jewelry;
Computer Accessories;
Electronics;
Handmade Products;
Health & Household.
Validating product research:
A good Amazon product should:
be "evergreen" and durable product;
have good demand;
hold a sufficient profit margin;
have a moderate competition;
be a useful item;
have a price of $10 to $50 (maximum of $100);
be a life improvement or a lifestyle product;
belong to a popular market niche.
A good Amazon product shouldn't be:
an item in a category with the extremely high competition;
a bulk, overly heavy, and easy to break item;
an extremely seasonal item;
a licensed, or restricted item;
a product you can't promote on social media.
Step 4. How to create an Amazon seller account?
Before focusing on how to make an Amazon seller account in detail, you need to decide on the selling plan.
Selecting a selling plan
There are two types of Amazon seller accounts. You can choose between two subscription plans: Individual and Professional.
Individual selling plan
If you go for the Individual plan, there is no monthly payment. However, Amazon will charge you $0.99 for every item you sell. Select this plan if you're going to sell less than 40 products in a month.
Professional selling plan
As a professional seller, you'll pay $39.99 per month. Select this plan if you're going to sell more than 40 products in a month.
Note: In both cases, Amazon additionally charges a referral fee per sale.
Creating Amazon seller accounts
To create an Amazon Seller Central account, you should provide:
business email address or Amazon customer account;
valid credit card;
government ID;
tax information;
phone number;
a bank account where Amazon can transfer the money you earned from sales.
Registering Amazon seller account
#1. Go to the «Become an Amazon seller» sign-in page to create your account.
#2. Enter your name, e-mail address, and password. Click "Next."
#3. Check your e-mail for a message from Amazon with the verification code. Enter this code in the corresponding field. Click "Verify."
#4. Enter your business information – business location and business type, click "Agree and Continue."
#5. Submit your country of citizenship, date of birth, and proof of identity (driver's license, passport, or permanent residence card). Enter your business address or home address. Add a valid phone number. Click "Next."
#6. Specify your billing method. Enter a valid credit card. Click "Next."
#7. Select a name for your Amazon store. Give general details about your products. Add Universal Product Codes. Specify whether you are a manufacturer or brand owner holding rights for any registered trademarks. Click "Next".
#8. Accomplish your identity verification. Make sure all information you entered is correct. Upload a picture or a scan of your ID. Amazon may request you to upload a bank account statement or a credit card statement. Click on "Submit" to send your application to Amazon.
#9. Amazon will review the data in your account and approve it. Usually, it takes up to 24 hours.
Step 5. Start selling
Go to your Seller Central. Now you can list your product on Amazon. Create a new listing if needed. Source a product. Set product price. Manage inventory. Promote your item. Monitor your account health, and add new products.
Wrap Up
If you don't know how to start selling on Amazon, follow these five basic steps. Select a business model, then choose a fulfillment method — FBA or FBM. After that, find a product to sell and set up an Amazon seller account. Then, you can start selling.
However, shortly after you've sold your first items, you'll understand that it's paramount to constantly keep track of your products' performance efficiency. To maximize your sales volumes, it's necessary to constantly keep track of all your product's metrics. By doing that, you can control your sales indicators and overall store profitability.
Amazon monitoring software is an efficient way to stay on top of your sales. SellerSonar offers instant Amazon alerts to protect your sales. With us, you are aware of all listing changes, Buy Box hijackers, new/deleted reviews, keyword rank history, and product suppressions.
Try SellerSonar now. Register for our 29-day trial and boost your incredible journey of running your business on the platform.