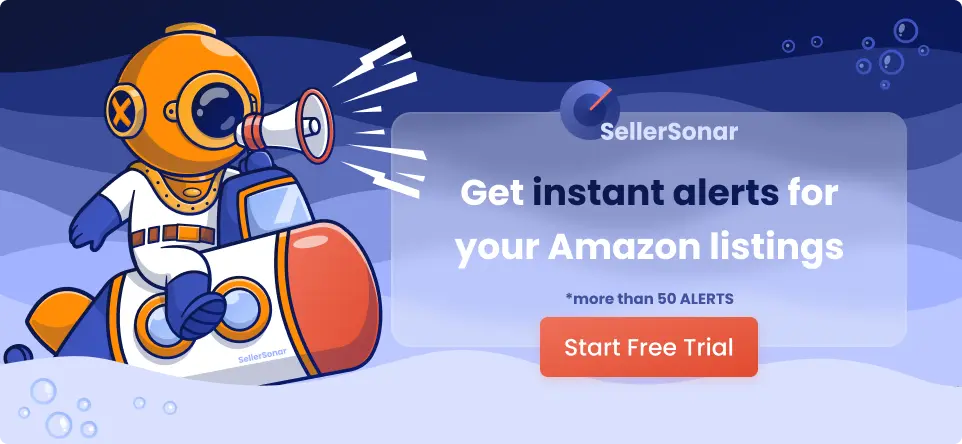 If you may expect anything from the Amazon world, it is its evolution, growth, and improvement. And 2023 is likely to continue this tendency.
As buyers and the global eCommerce industry grow and adapt to post-pandemic patterns, notable upcoming changes (some of which have already begun!) will influence your online shop.
To give you a brief understanding, we have pulled together a convenient list of 2023 trends on Amazon and some hacks to implement for more conversions, orders, and growth.
Why Monitor Amazon Sales Trends?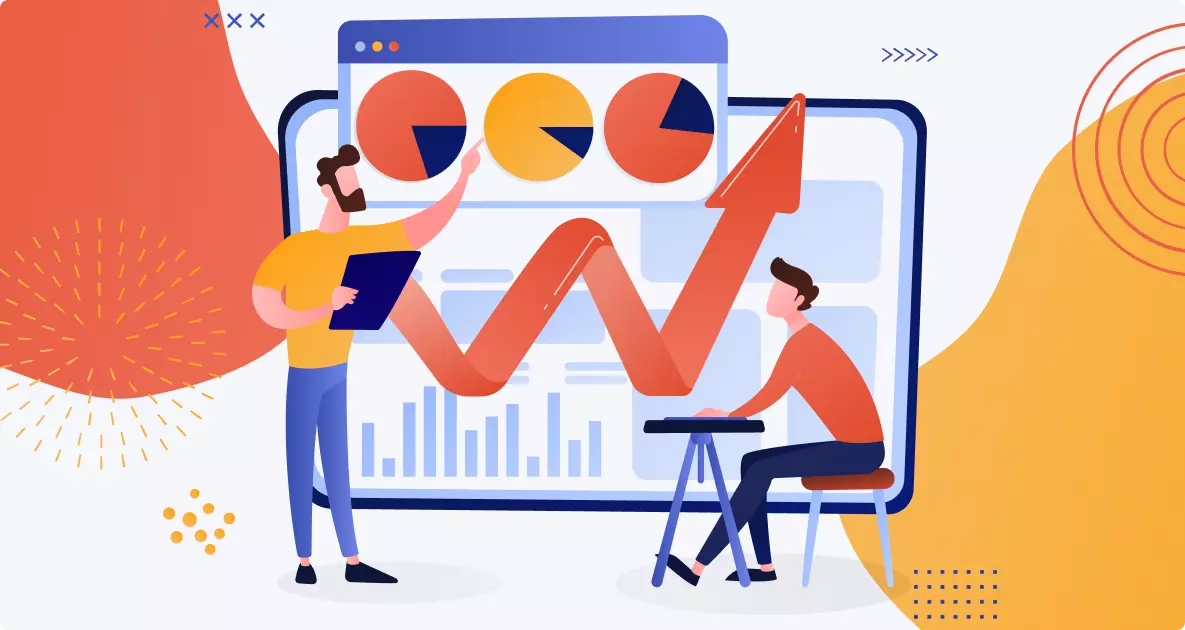 If you have never considered Amazon trend watching for your eCommerce brand, it may seem like a non-essential chore. Yet, this approach might be deceiving. Let's talk about how monitoring sales trends on Amazon can make your brand the top dog:
Outperform your competitors
As the proverb goes, "the early bird gets the worm." Trend tracking helps you enter markets other sellers have yet to dominate, allowing you to benefit from emerging tendencies. When your competitors catch up, you might already be established in Amazon search, get a fan base, and have many glowing reviews.
Find profitable products and initiatives to test
Whether it is a sub-category you have never thought about or a new approach to online marketing, keeping tabs on tendencies may result in bigger paydays. To adjust their offers and promo campaigns, sellers can discover more client groups and goods to experiment with.
Pro tip: More than 30% of novice merchants fail on AMZ because they do not know their actual profits. Use SellerSonar's free FBA calculator to learn your potential fees and earnings before investing in a particular product. 
Drive customer loyalty
One of the most effective ways to attract more clients and keep them returning is to give shoppers what they are searching for. If done properly, the more products you have that resonate with the target audience, the more you'll positively impact key indicators like client retention, lifetime value, and average order value (AOV). So, tracking trends can provide valuable insights into customers' current needs, wants, and preferences.
Top Amazon Tendencies to Expect in 2023

According to the report by Statista, social media generated nearly $992 billion in 2022 globally. This figure will go up to $2.9 trillion by 2026. Over half the globe's population has become active social media users. People spend almost 2.5 hours on average on such channels. For most of them, social media is the main point for all their online communication, entertainment, news, and shopping. 
Recent surveys show that 82% of consumers have purchased on social media in the past year, with Facebook and Instagram being the most popular platforms for social commerce. Besides, 90% of users follow at least one business on social media, and 78% of them are likely to purchase from a brand they follow.
So, to succeed in online selling, it's crucial to leverage your sales through social commerce with a well-defined, robust, and targeted strategy.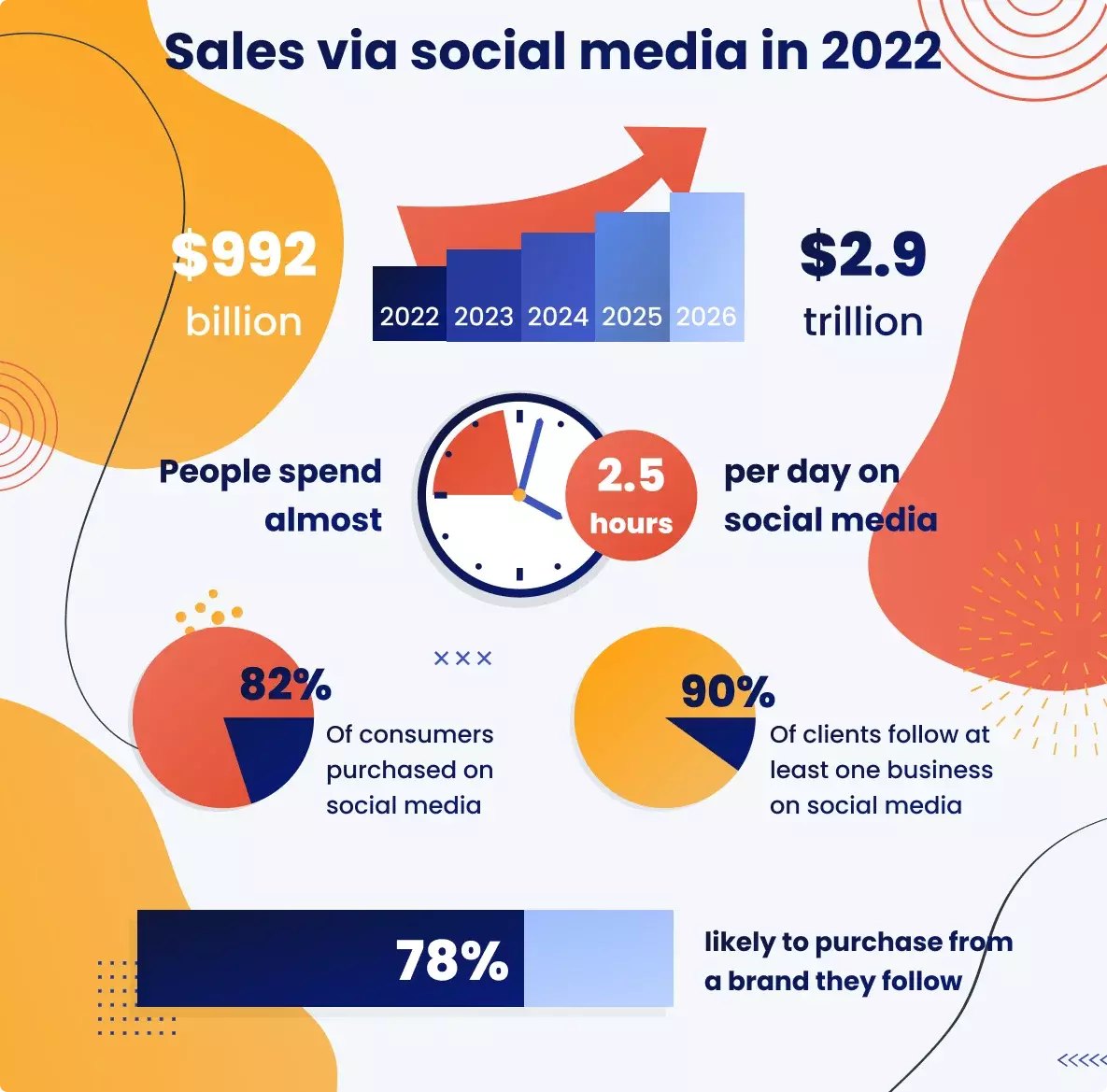 Multichannel eCommerce
Multichannel advertising blends multiple marketing and distribution channels to attract clients and beat the competition. Such channels may include direct mail, email, sites, social media pages, live streams, or a retail shop. 
By following this trend, entrepreneurs and marketers can expand their audience reach and grow engagement. Also, the perks of combining two or more of such channels create exponential benefits.   
Take running the business on AMZ, for instance. Recently the marketplace has reacted to the flow of online sellers away from the platform and towards several off-AMZ solutions. According to many experienced sellers, the platform's algorithm is now adjusting all-essential ranks upwards for merchants with a significant off-AMZ presence. 
Besides, for merchants enrolled in the Brand Registry and selling in US stores, the platform has introduced a bonus for sales from non-AMZ marketing efforts. This offers an opportunity to earn, on average, a 10% bonus on the selling price of orders initiated off Amazon.
Moreover, Multichannel Fulfillment with Amazon FBA allows you to use the platform's fulfillment network to fulfill orders from other sales channels. It means that you can store your inventory in Amazon's warehouses and use their reliable and efficient fulfillment services to fulfill orders from multiple sales channels, including your own website, eBay, Walmart Marketplace, and other platforms.
Subscriptions 
A new study from Rodeo and PipeCandy states that as many as 75% of DTC businesses will have a subscription-based offer by the end of this year. It makes sense. As soon as you capture a single order, why not streamline this process for yourself AND your buyer? Subscription solutions are more convenient for customers and save time. They are also a good way for merchants to plan for sales and inventory. With "committed" orders already in your pipeline, a portion of your stock forecasting is much easier. 
AMZ has been paying attention! 
With the platform's famous Subscribe and Save program, merchants benefit from free standard shipping on auto-deliveries and the possibility to plan them on a particular day. Also, eligible goods often come at a lower price on Amazon. 
Streaming and video ads
There is simply no denying the increase of streaming services and the influence such ads have on clients. This tendency will undoubtedly continue in 2023. If you are not in this streaming game, there is no better moment to start and ensure you implement a full-funnel approach.
Groceries
Experienced sellers project that by the end of the next year, 82% of online beverage and food sales will be generated from grocers with omnichannel advertising. It's a staggering number compared to the projection of 15% of sales coming solely from pure retailers and up to 5% from third-party platforms.
Currently, eCommerce makes up only 3% of beverage and food sales worldwide. Nonetheless, given the harsh competition and development of the industry, it's expected to increase to 4.5% by 2024. Walmart and Amazon are both fighting to be in the top spot in the next years.
Thus, consider Amazon Fresh, a grocery delivery and pickup service offered by Amazon. It allows customers to shop for groceries online and have them delivered to their doorstep or available for pickup at a designated location. Selling groceries via this program can be a valuable addition to your eCommerce strategy, providing access to a large and engaged customer base and reliable fulfillment services.
How to Keep Up with Amazon Trends?
So how to know what is trending on Amazon? A proper rule of thumb is to study which products sell successfully in the Amazon marketplace. You can start by browsing the Best Seller pages.
The platform updates this website with the most popular items. It also allows filtering offers by niche. Thus, you can spot the best-selling items in a specific category.
However, don't put all your eggs in one basket. High-selling products are, at the same time, very competitive. Besides, the sales tendency could fall at any moment. So, what else should you consider when exploring Amazon trends?
Below are a few keys that can help you find the most profitable AMZ products: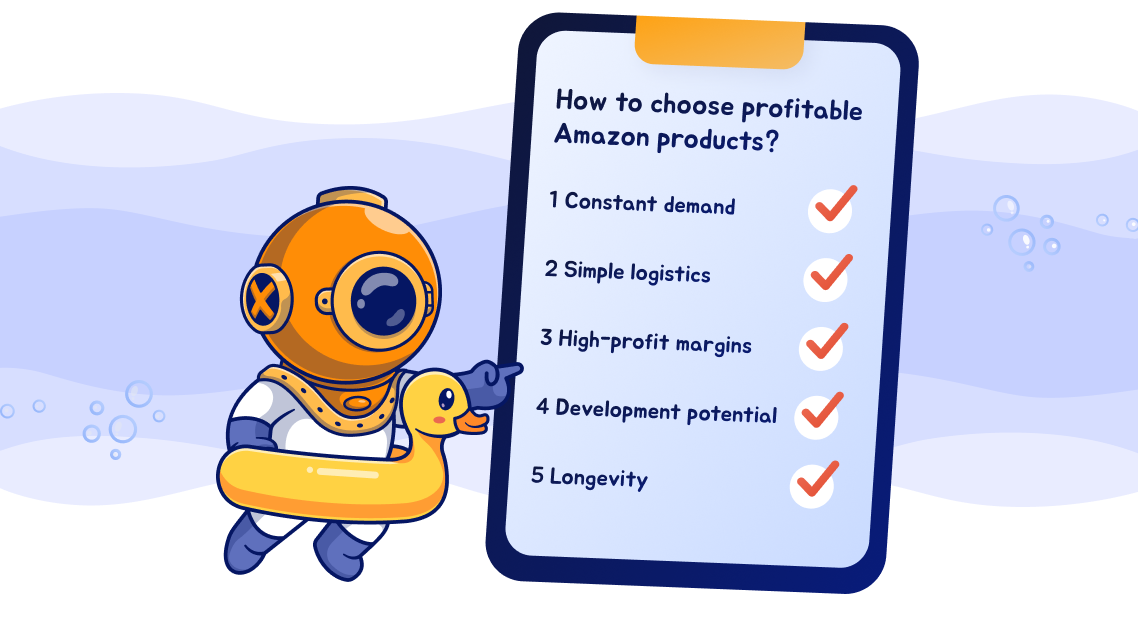 Constant demand. Choose products that constantly sell throughout the year. It can protect you against seasonal changes in sales.
Simple logistics. It is a good idea to pick light, simple, and easy products to ship and pack. It will improve both your delivery rate and client satisfaction.
High-profit margins. Price your listings according to the value and to the user's expectations. However, keep in mind storage, delivery, and packing commissions, among other charges. You are on the right track if the item is profitable after such fees.
Pro tip: With SellerSonar, you can monitor pricing changes for both you and your competitors 24/7. When you get an Amazon price alert, you can adjust your pricing strategy to save or boost sales and avoid BSR drops.
Development potential. Choose items that offer room for optimization. Study reviews and competing goods to check how to enhance a specific offer. It will help you bring innovation and keep clients interested in your offers.
Longevity. This involves focusing on production and quality control. The purpose is to offer items that last long and are simple to store. You will save clients time and money, which will increase delight. In addition, it will also allow reducing product returns. It's also a good idea to rely on consistent performance and historical data. For instance, personal care, games, and fitness perform quite well. So do pet supplies, books, and accessories for electronics.
Make 2023 a Successful Year for Your Business with SellerSonar!
With many business-changing tendencies on their way, 2023 will be a big year for online commerce. The best news is you can decide whether this time will be a win or a failure depending on how you analyze the trends, research the market, and implement your data-informed strategies.
So do not miss out! Create memorable products that make your brand irreplaceable. Also, utilize the trend info and tasks we have shared to compose killer strategies across sales, marketing, operations, and client service. Soon your brand will be getting noticed, and orders will be pouring in.
It's also a good idea to rely on consistent performance and historical data. Make use of its extensive features to maximize your Amazon revenue. Register for a free 29-day trial now!