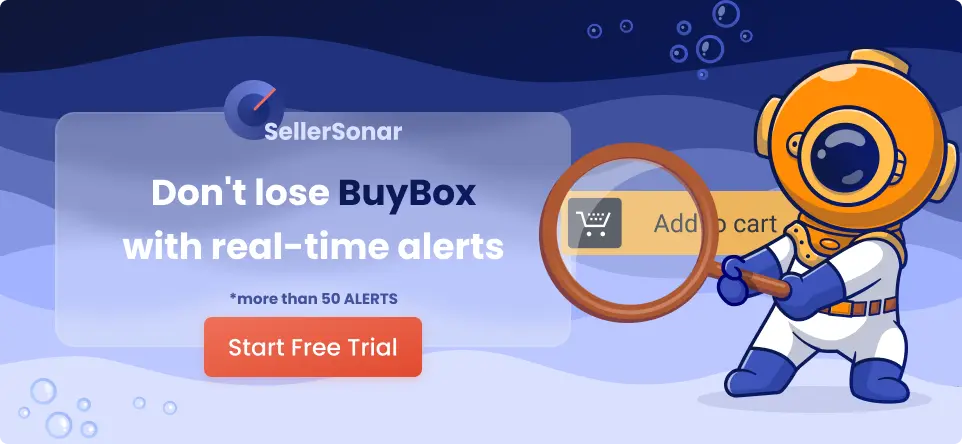 Picking, packing, delivering, updating inventory, processing numerous client issues —the work of a seller on Amazon is never over. So how to develop your brand without burning yourself out? 
Perhaps you have grown your store and now are willing to take your business to the next level by outsourcing routine tasks. Or maybe you are just tired from running your company all on your own. Is it high time you asked for a helping hand? 
In this article, we've compiled everything you want to know about employing an Amazon virtual assistant so you can scale your business the wise way.
So, what is a virtual assistant on Amazon, and how can you benefit from it? Just keep on reading!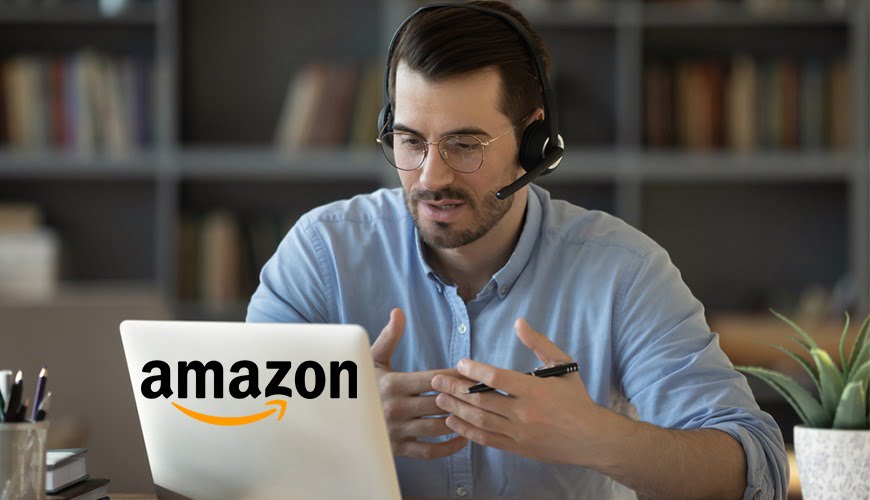 What Is Amazon Virtual Assistant?
A virtual assistant (VA) is a freelance independent (remote) contractor to whom you can delegate certain projects or tasks —from travel schedules and bookkeeping to listing optimization and customer service. It's also well-known as "outsourcing." As VAs work entirely online, they might live in a state other than yours. Your assistant might also have multiple customers at a time and provide several service packages and expertise. It is a person you entrust those messy chores that you do not have time to carry out yourself because you are building the company of your dreams.
If you wonder if hiring a virtual assistant is right for your AMZ business, let's dive deeper into what that entails.
What Can Amazon FBA Virtual Assistant Do for You? 
One of the necessities of running an AMZ business is listing your goods and advertising them properly.
Your product listing is nothing but an informational page that lets the clients know what the said item is all about. Thus, they include the product's title, the general description, specific features, discounts, etc.
It is a menial job, so it is much more beneficial to forward it to an expert, for example, the Amazon VA. 
As we have already discussed the product listings above, the next essential task is to get those pages optimized. What does it mean? This process is nothing but having the product pages optimized to drive traffic, rankings, and organic sales. 
This task needs someone with a certain skill set and cannot have you go on your own. Fortunately, your Amazon VA can do this for you instead.
In a traditional sense, it involves supervising the flow of products from producers to warehouses. In an AMZ business, the situation is more or less the same. For example, if a client orders an item online, inventory management should ensure that the goods are available for sale and the logistics run smoothly.
A VA on Amazon is ideal for the role since they will have the technical expertise in the matter and ensure that this system is effective.
Tracking goods online is just as overwhelming as fulfilling orders when you have got so many to keep your eye on. Thus, you are likely to miss some essentials due to oversight.
Order tracking can unnecessarily take too much of your busy schedule as a brand owner. We recommend having an assistant process and monitor your orders instead.
Product reviews legitimize the quality of your goods and your business, whether negative or positive. And if you wish your company to succeed, collecting customer feedback is a must. It is also a fantastic way to engage with potential and existing clients.
Your Amazon VA might have much more time on their hands to spare on this particular task, so you won't need to sacrifice your own.
Uploading items individually is a meticulous process. Luckily, there is a way to decrease the time and spare it for your advantage instead. How? With the bulk upload function.
The VA for AMZ can add a specific amount of items onto the platform in bulk to speed up the process instead of slowing the process down by individual uploads.
Your item's visual representation has the same impact as the text that describes the goods. Thus, it's imperative to pick and add the right proper images that do them justice.
A virtual assistant for Amazon FBA may ensure that the pictures have been cropped to the proper size, adjust the saturation and contrast to make the products look vivid and bright, modify the background, etc.
Discounts and other offers management
One of the main selling points of a digital selling business is to deliver offers, rewards, and discounts often enough to drive more prospects and grow sales of the goods you're moving.
A VA on AMZ, given their experience and expertise, would know to design and launch a coupon marketing strategy that fits your business and fulfil other similar tasks.
AMZ market research and seller analysis
Researching the competitors to know how their business is doing or just getting inspiration to enhance your brand is something an AMZ virtual assistant is good at.
Furthermore, it's crucial to stay aware of how your company is coping in the future or present market scenario. You can ask your VA to conduct market research to define your stance in the marketplace.
Keyword research and SEO management  
Search Engine Optimization (SEO) develops the groundwork for any online business (of any size or kind). Of course, as a brand owner, you would not know what the best search terms would be apt for your company and bring the most sales. However, virtual assistance would.
Moreover, headline search advertisements are among the top ad strategies for an online business or otherwise to develop their brand. AMZ virtual assistants might create and optimize them for your company to generate sales and get a lot more recognition in any market.
Why Hire a Virtual Assistant for Amazon FBA? 
Talk to any successful entrepreneur on the platform. They will confirm that when they became profitable and found their niche, employing a virtual assistant was the obvious step for the business. Below are some reasons why:‍
You will be free to concentrate on your strengths.
Bill Gates could be good at answering phone calls—but that is not where the genius of this businessman lies. Thus, of course, he has an assistant to do that task. It is the same with running the AMZ business. For instance, you might be able to reply to reviews or do the bookkeeping, but that means you end up with less time for the profit-generating tasks you are skilled at, for example, product development. 
Do not underestimate the importance of those smallish details of your online business. A high-quality relationship with your clients is an integral part of any company, and a good virtual assistant can help you acquire such important relationships. Besides, a VA can allow you to concentrate on the vital customer service operation that you could not have time to perform.
What's your field of expertise? What brings you the most money? Think of your strengths, focus on them, and outsource everything else.
You will be able to develop your brand.
As you scale the business, you begin hitting the ceiling—you cannot put in any more effort or time on your own. But employing extra staff is an expensive and time-consuming process that is a real commitment.
At the same time, by applying to contractors (virtual assistants for Amazon in this case), you can grow your business with minimal effort and expense.
It boosts your company's value (keep in mind if you will exit).
Did you know that if you decide to sell your business, prospective buyers would like to see that you have got VAs? So outsourcing raises the desirability and value of your digital business. 
Potential clients do not want to invest in a brand that will spend a lot of effort. They wish it to be as automatic as possible. By trusting the bulk of the tasks to VAs, the listing cost of the business (if you decide to sell) will grow up.
You will stress less.
Operating an online business is tiresome. But you do not have to do all the things yourself. With a team of assistants, you may rest easy aware that your company can virtually run itself if you step away. Isn't that your ultimate dream?
What Is the Best Place to Get Amazon Virtual Assistant Services?
Below are some of the main places to spot and hire your virtual assistant for Amazon.
Personal Referrals
The top place to find a VA is referrals from some fellow AMZ seller or your friend. Hence, a person you rely on can vouch for assistants and make a brief introduction for you.
Facebook groups and pages
Another reliable option is FB groups for the platform's sellers. You might find those by going to the network's search took and entering related search terms, e.g., "Amazon seller" or "Amazon FBA," and picking "Groups" in your navigation menu. Then, join a few groups and make publications asking for VA's recommendations.
Upwork
It is a popular platform for locating and hiring remote workers. Here, sellers can seek existing assistants or post vacations and look through applications. 
Fiverr
It is another digital platform for freelancers that made its name by standing the spot to order services beginning at $5 per gig. Nonetheless, you may hire remote workers on this platform for longer-term tasks at higher rates. 
OnlineJobs.ph
It is a well-known platform in the eCommerce seller community, dedicated completely to connecting employers with job seekers from the Philippines. Here merchants can post vacancies for contractor, part-time, or full-time positions, but most of the website focuses on full-time jobs. 
Job websites
With numerous platforms online, it may seem overwhelming when searching for engaging the proper person. However, you can begin with a reliable job search website like LinkedIn or Indeed and look for "virtual assistants for Amazon." Then, filter through the different CVs and skillsets to see who catches your eyes.
An expert employment agency
Sellers always keep the option to search for an Amazon VA with a professional employment agency. It's probably the safest place to hire a potential assistant, as this company can effortlessly provide a new worker if things do not work out.
Supercharge Your Business With Amazon Virtual Customer Service
Without any doubt, hiring an AMZ VA for some tasks might become the best choice you have ever made for your company. By concentrating on the profit-generating duties you are great at and outsourcing other tasks, you might optimize the online shop and expand it — resulting in a more lucrative and fulfilling company. Getting an assistant can be a game-changer for the Amazon business, from customer service to multimedia expertise, marketing strategies, and many little tasks in between. 
At the same time, regardless of the size of your team, you will also need a helpful Amazon listing monitoring tool to maximize your productivity and help you smooth business operations.
Register for SellerSonar's free 29-day trial to learn how you can put these tasks on an auto-pilot.