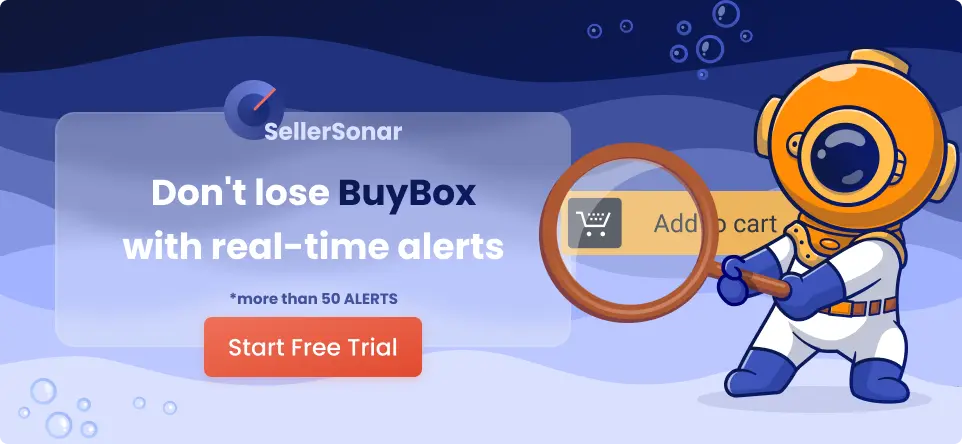 Do you count on USPS delivery for your AMZ business? Online sellers are under pressure to provide their customers with the best possible shipping experience. Thus, delivery options should always be convenient, affordable, and fast. Offering a weekend delivery to enhance your client service whenever you can is best, as customers expect to receive their purchases promptly.
Do you doubt if USPS delivers on Saturday? You may have seen carriers drop off some packages on weekends and asked if it happens every Saturday. This article will answer your questions about Amazon weekend delivery. There's no longer a need to stay unsure.
So, what days does USPS deliver? Does USPS deliver on weekends? Keep on reading!
What Is USPS?
The United States Postal Service, most typically known as USPS, Post Office, or U.S. Mail,  has always provided the best services to each American citizen and made their lives easier and more convenient. Since its establishment, USPS has made many innovations and improvements in the delivery system that satisfies most of its customers.
USPS is an independent and reputed agency of the American Federal Government. It's responsible for delivering postal service in the country, including some insular areas and associated states. The Post Office is lawfully committed to serving every US citizen, regardless of their geographical location, at uniform price and quality.
USPS Postage Classes 
The Post Office divides parcels into six main services called classes. Every postage type has different postage prices, pre-sort guidelines, and service levels.
For most cargoes, the content of your postage and material will influence the class of correspondence you choose. Unsure which type of postage suits your mailing? Keep on reading below to choose what best meets your goals. Priority Mail Express, First-Class, or Priority Mail should be the most common types for most online businesses.
Priority Mail
It has always been considered the most effective for online commerce shipping. Of course, it's not as quick as the 1-2 day delivery options provided with Priority Mail Express. However, it delivers speedy shipments at a much more affordable cost to merchants. 
The price for this post type is specified by how far parcels travel to get to the point (the farther it goes, the more you need to pay). The exact distance is calculated by "zones." Delivery zones vary from zone 1 (local and close to the seller) to zone 9 (very distant away from the seller). The farther your parcel goes, the more zones it traverses and the more costs you need to pay. 
USPS offers unique prices for Priority Mail Flat Rate Boxes or Envelopes. With a weight limitation of 70 lbs., anything that conforms to these rules can be shipped for a flat rate. Most Priority Mail boxes, tubes, and envelopes are accessible for free from the local Post Office. All packages may be ordered over the web at www.usps.com/store.
Priority Mail Express
It is the quickest delivery alternative that USPS offers. It offers guaranteed 1 or 2-day expedited services by 3 p.m. for seller's mailable packages. Even better, this option includes a $100 insurance guarantee. Priority Mail Express even delivers 365 days/year in a number of offices throughout the country. Holiday or Sunday shipments can also be made at an extra cost.
If getting your parcel to its destination by the next morning is your top priority, this solution is your best choice. Yet, many online businesses do not need overnight service for the packages. Thus, you can use Priority Express Mail only for extreme issues or when you want to present next-day shipping as a competitive benefit for your company.
Priority Mail Express pricing depends on the dimensions of the package and how far your piece goes, except when you leverage USPS-delivered Priority Mail Express Flat Rate.
First-Class Mail
It's another popular solution if you are selling lightweight items. With a shipment speed of from 1 to 3 days, it presents a cost-efficient delivery option for growing online businesses. 
First-Class Mail charges $0.55 per envelope regardless of how far your mail travels. This postage includes return and forwarding services. You may also expand your offerings of First-Class Mail by including additional services such as Certified Mail and Registered Mail. Such services are available for an extra fee. 
Many novice mailers utilize First-Class Mail letters and postcards because, when you send at single-piece prices, there is no mailing permit, no certain payment method, and no additional time to presort the parcels. Instead, you just put a stamp on your letter and drop it in a Post Office or  USPS mailbox.
USPS Marketing Mail
Online companies use USPS Marketing Mail to ship marketing collateral. When you have a catalog, coupons, flyers, or any promotional items to send, think of using this type.
All USPS Marketing pricing is in bulk, and each parcel must satisfy a minimum quantity of 50 pounds or 200 pieces of parcels. There's no single-piece American Marketing Mail postage. With this type of postage, there is pricing for letters, parcels, flats or large envelopes, Marketing parcels, or Parcel Select Lightweight packages.
Periodicals
This postage class is created for magazines, newspapers, and other periodicals. You'll probably never use this alternative as an online business unless you own an offline print journal. 
Package Services or USPS Ground
It's a collective word utilized for three certain types: Bound Printed Matter, Library Mail, and Media Mail. As an online business, such options likely will not apply to your brand.
This type is primarily intended for one-piece parcels, which includes all packages that are not required to be shipped as First-Class Mail and have USPS Tracking at no extra charge. It is commonly utilized for merchandise and gifts. There is no bulk pricing for USPS Retail Ground.
Does USPS Deliver on Saturday?
Right out of the gate, it is crucial to know that the USPS does ship on Saturday!
Weekend shipping is available for standard letters, parcels, and packages; almost all items sent through the postage services dropped off at the post office are ready for Saturday delivery.
Some USPS offices might only send out Priority Mail Express and  Priority Mail goods on this day, though holding back media post, standard post, and first-class post to ensure that these expedited and express (and more expensive, as a result) services are provided on time.
Specifically, Priority Mail ensures a 1-3 business-day shipping window, and this kind of postage costs $6.65. That is much more expensive – and much quicker – than one would expect from a first-class post via the USPS.
Besides, Priority Mail Express is more expensive. It offers insurance amounts of up to $50 and promises delivery – on Saturday (sometimes even on a Sunday), no matter what.
Still, the only time this service won't be delivered on weekends is some major holiday happens on those days of the week.
In such circumstances, USPS will do everything possible to get your packages, envelopes, and parcels to the mailbox before the holiday or instantly afterward.
At the end of the day, it is good to know that the USPS reps will do everything they can to ensure that your letters arrive on Saturday – particularly when you have paid extra costs to make it happen.
Is USPS Delivering on Sunday? 
Now let's talk about USPS Sunday delivery. Sunday delivery is usually not accessible with standard USPS postage. 
The post office has set its business days as Monday through Saturday, and on Saturday, it has business hours much shorter than what users would expect during normal business days.
Some delivery companies (like Amazon Partner deliveries and FedEx Smart Post) might go out on a Sunday with USPS letter carriers and equipment, but these are pretty rare cases and exceptions to the service's rules and policy.
However, Priority Mail Express, which provides delivery of between one and two working days (with a refund promise proving that guaranteed), will always work on a Sunday – so long as it does not fall on a holiday – to ensure that buyers get their packages.
Generally, Priority Mail alone will not be entitled to this Sunday delivery window. If your package did not make it to its ultimate terminus by Saturday, the chances are pretty high that your parcel will be shipped the next Monday (so long as it isn't a major holiday, too).
Does USPS Deliver on Weekends: Final Thoughts
If you are an online seller, you know how vital it is to get your goods to your clients. You might need to extend your delivery days and hours to weekends. The USPS admits the need for small companies to provide this service. Therefore, they offer Saturday and Sunday shipping options. So even if you wish to deliver on Sunday, you may still stay within your budget.
Enjoy your sales, and don't forget about your product listing monitoring. With SellerSonar, you can set up notifications and track changes in any product on AMZ. Seeing the big picture gives you a competitive edge and helps to protect sales on the platform. Register for a free 29-day trial. No credit card is required.