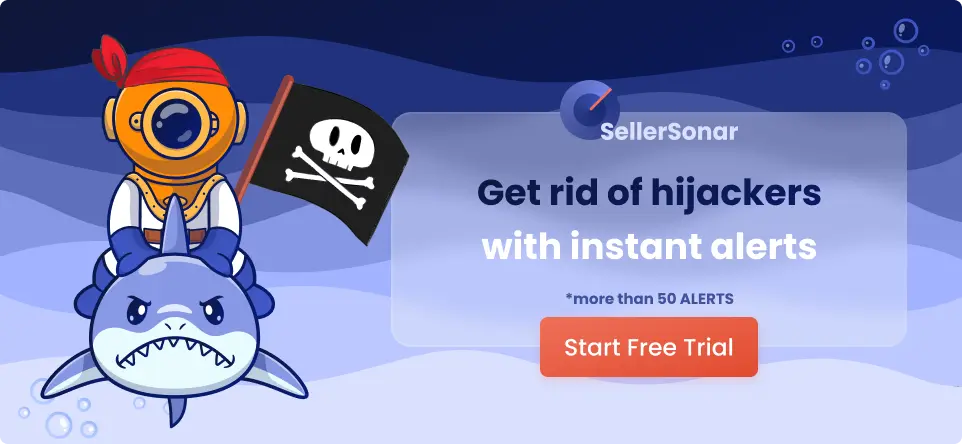 The old saying "If you cannot beat them, join them" seems to be the general mantra online companies use regarding Amazon, especially due to its name recognition and behemoth's reach. So, if you are going to sell on the platform, the question remains: How can you make the most out of joining the game?
The marketplaces Fulfilled by Amazon solution was once the go-to due to its Prime badge and easy processes. However, the company's first response to the Covid-19 pandemic upended its reliability for many sellers. AMZ did what it thought was best to prioritize goods and restrict some selling categories, but it showed sellers that they were under more control than they thought.
Since then, there has been higher interest in the Fulfilled by Merchant (FBM Amazon) solution that allows sellers to use Amazon while enjoying more control. If you are here, you are likely thinking about making this change and checking if it is right for your brand. Let's look at some options to help you on your decision journey.
FBM Meaning Explained
So, what is FBM? When merchants participate in FBA, they instantly pass the order-fulfillment task to AMZ from beginning to end. It involves: picking, packing, and delivering. It allows sellers to only source and sell items. 
In turn, FBM Amazon merchants are responsible for logistics, supply, and delivery.
The Amazon FBM solution emphasizes brand independence. Thus, rather than pay service commissions, you may use your own resources to find, sell, and ship items to your clients. Of course, it means more work. However, in return, you have control over the entire selling funnel and don't need to rely on the platform.
How Much Does Fulfilled by Merchants on Amazon Cost?
While moving to Fulfilled by Merchant on Amazon from an FBA account will allow you to save on a number of costs, there are still some core AMZ FBM charges to consider. Here we will look at the three core costs and something outside the marketplace pipeline.
Amazon merchants need a selling subscription, with a cost of either $0.99 per unit sold or $39.99 monthly. If you are selling more than 40 items, then you will need a Professional plan in most cases. In addition, it allows you to do stuff like run promos, qualify for kay placements, and integrate with the platform's API.

Referral commissions occur with each order because you are selling via the AMZ website. The marketplace has a fee system that is based by product type, varying from 6% to 45%. Some goods, for example, major appliances, come with a complex commission structure when different values need different calculations.

If you select the per-unit selling subscription, you will need to account for $0.99 per unit sold. This charge is waived when you pick the monthly plan cost, but it is good to know if you are trying to decide when to change plans in the future.
Apart from this, you will have traditional costs associated with fulfillment. They can include shipping, inventory management, and storage expenses plus packaging, returns management, and kitting expenses. Generally speaking, businesses face such costs regardless of how they manage orders.
Pro Tip: Use our FBA calculator to check whether FBA with a certain product is a feasible business model for you and contrast it with your FBM costs. Our service can promptly estimate and tell you the costs and profit per unit for any ASIN in no time. 
Main Reasons to Choose Fulfillment by Merchant on Amazon
Goods are different, meaning you need someone who knows how to safely manage and package your products, whether a coffee set or a bowling ball. With this in mind, below are some general examples when selecting FBM makes the most sense:
AMZ is just another selling channel for your business. Suppose you are already running a business and fulfilling products outside of the marketplace. In this case, FBM can help you to use existing partners and structures to get more orders without substantial cost increases. 

Excellent client service is a part of your existing company. If you have built a name on high-quality customer service, FBM helps you to keep those relationships. You are the people someone contacts when things go wrong or right. Adopting the FBA model, for instance, pushes individuals for resolution with AMZ representatives, which can damage your reputation and prevent you from learning more and engaging with your buyers. 

You offer heavy or oversized items. Amazon raises its costs for items that are heavy or bulky. As a result, your inventory costs can scale, and the shipping cost is also high. Instead, FBM would let you ship these items more effectively by modifying packaging, using other carrier options, or employing a third-party agency specializing in such goods.

Your stock turns over slowly. AMZ has long-term storage commissions that scale fast. The platform even suggests setting up automated stock removal to bypass such high costs. Not every company can afford that, and it does not make sense for luxury and expensive items that have slow selling cycles.

There is a new fulfillment tendency you wish to try. The last explanation to consider FBM is when you have an existing fulfillment site, and you wish to leverage it for a modern trend. A great one in 2023 is the option for clients to purchase online and then go to a physical site for pickup. You can do this for a shop and at a fulfillment or manufacturing location if you are regionally popular.
How to Sell Using the FBM Model? 
It is very straightforward to list merchant-fulfilled Amazon items. In fact, it's similar to any other product listing. Let's cover this procedure step by step.
Log into the Seller Central dashboard.

Go to the Inventory section, and choose to Add a product.

Pick 'I'm adding a product not sold on Amazon.'

Fill in the item information.
Your product listing is set up! Now it is time to fulfill the offer. 
For this, locate your product listing and choose the 'Sell on Amazon' option. Here sellers can add the following information:
Product price

Item quantity

Condition (whether the item is new or used)

Fulfillment method
If you are going for Amazon FBM, choose the 'I will ship this item myself' option. FBA merchants should pick 'AMZ will ship and provide customer service.'
You can find all your merchant-fulfilled Amazon items under the Inventory section. Click on Manage Inventory to prove that the item's status is active and labeled as FBM.
The stock dashboard also includes some key information on your goods. For instance, sales rank, shipping fees, Buy Box eligibility, and availability.
Extra Recommendations for Amazon FBM Merchants
Let's check some of AMZ's best tips for FBM merchants. Ensure you follow them so you can develop the most effective business you can.
Work with prominent carriers
Take your time to pick the shipping partners wisely. As FBM merchants oversee the entire process, the carriers must meet their requirements.
Amazon provides a list of different shipping agencies approved to manage fulfillment. The platform recommends that FBM users work with such partners to ensure goods get handled and shipped on time.
Use the Buy Shipping feature
AMZ expects all orders to have tracking codes. This information helps users and sellers ensure items arrive promptly and safely.
This option allows FBM merchants to purchase shipping labels from the marketplace. It also helps sellers guarantee that product deliveries contain tracking numbers. Besides, it's a great feature to ensure that orders arrive on time. Here is how to enable it:
Sign in to AMZ Seller Central.

Proceed to Orders and choose Manage Orders.

Click on the Buy Shipping button.
That's it! When a user places an order, Amazon will send a valid tracking number to them. So you only need to print the shipping label so customers can track their orders.
Deliver goods on time
The platform requires FBM merchants to live up to AMZ's rules. It means shipping merchandise in a timely manner.
So, ensure your supply chain partner sources, packs, and sends items on time. And if you are enrolled in the Seller Fulfilled Prime program, check that products arrive in less than two days.
Comply with the return policy
Amazon needs both FBM and FBA merchants to handle refunds and returns. To avoid misunderstanding, add clear return guidelines to your orders. Also, ensure clients know where to return the item and how they can reach your service staff.
Final Thoughts
We believe that the above article helps you realize the FBM selling model in detail. FBM is a reasonable business option for those with a strong logistical infrastructure in place or those who do not expect to keep a higher monthly volume and sales velocity. 
However, it may not be the best solution for merchants entering the online market with no prior expertise and cannot handle it entirely. For such users, FBA is definitely a better choice. 
Are you looking to facilitate your AMZ business to make it a flippable asset?
Get the SellerSonar product listings monitoring tool to fully realize your potential. Whether finding new products to sell, optimizing your listings, or keeping tabs on the competition, our service assists merchants with almost all their chores. 
Check out our free trial!