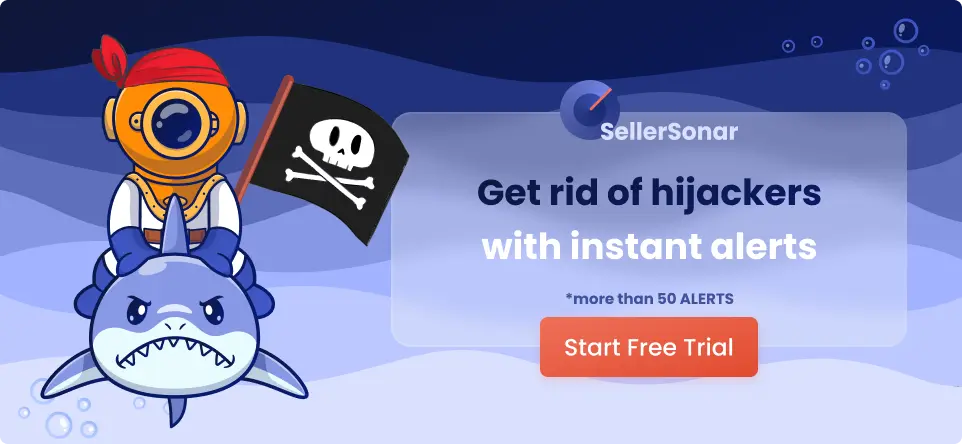 Selling goods on AMZ has become a hot issue over the last couple of years. Stories of merchants earning six figures per month are quite common. It is no wonder why thousands of new merchants join the marketplace every month to become a part of the so-called "gold rush."
So the clear question is, how can you sell stuff on Amazon effectively? This guide provides some simple yet efficient tricks that will guarantee the best results.
How to Sell Your Stuff on Amazon Successfully?
If you have decided that AMZ makes sense for your brand, follow these actions to hit the ground running.
Carry out market research
Before starting selling on AMZ, you should check the list of restricted items. Some niches, like DVDs or jewelry, need approval, whereas some goods are restricted completely. The state usually regulates such items.
To narrow down your potential product, look at the private labeling of a winning item. It just means the producer adds your brand label to their existing product. Check what goods are trending and popular to spot the best stuff to sell on Amazon. 
After choosing a niche or a product, study the top listings for the category you wish to sell in. Are there a lot of competitors? If your competitors all offer AMZ Prime shipping, utilize FBA, and can boast lots of 4.5- and 5-star reviews, it might be hard to compete.
You need a product with customer demand but a lower entry barrier at the same time. As soon as you find an item, you should get a manufacturer. Where to buy stuff to sell on Amazon? There are several source goods options: garage yards and wholesale stores to Alibaba and direct manufacturers. Negotiate and request samples—the last thing you wish is goods that break easily or don't look like the photos
After deciding on a supplier, you should calculate the cost per unit. Is your profit margin high enough to make your goods viable? If not, you might need to think of another product. You aim to have enough profit margin to provide coupons or discounts. Before settling on your first item, you might need to perform a viability test on a few options.
Set up your Amazon seller account
Registering your Amazon profile isn't as clear as making a client's Amazon profile. There are two types of seller accounts: Individual and Professional. With the former, you pay a commission for each unit you sell, whereas with a Professional profile, you pay a fixed monthly commission.
It is really up to any seller they pick. However, if you really wish to start an Amazon FBA business and sell more than 40 units per month, we recommend going with the Professional plan and getting working faster!
In addition, there are some general things to keep in mind:
You may only have one selling account, so ensure that if you have ever had a selling profile, use it to register. You should either shut down the old profile or log in using that email even when you have only sold a few college books.

AMZ has strict policies about documentation, so ensure you have all documents in the proper format before applying. All the addresses and names must match exactly on all papers in order to get approval.
List your goods
You can log in to your Seller Central dashboard and make your listings. It is a fairly easy process, though it may be tedious if you enter details by hand. That said, AMZ operates on a first-come-first-serve basis. In other words, if some ASIN already exists for your item because other merchants are already selling it on the platform, you cannot modify the listing details without sending a support ticket. Otherwise, if you are the first merchant to list a unique item to the marketplace and/or are a member of the AMZ Brand Registry, you may enjoy more control over product information, including the images, bullet points, and title. 
Optimize the listing content
When adding a new Amazon listing, you will want to optimize the content for the platform's algorithm and seller rules. Remember that the marketplace's SEO isn't synonymous with Google search engine optimization. AMZ's unique ranking system promotes high-converting pages sold by reliable merchants.
Pro tip: Tools like SellerSonar can help you with AMZ keyword research. With this keyword tracker, you will get necessary insights about the monitored listing's keyword ranks for further analysis and better marketing strategy development. Moreover, SellerSonar analyzes Amazon listings to keep you aware of all changes and help you take instant action.
Name your pricing
At this stage, you will need to keep your prices competitive without crushing your profit margins. Review what your main competitors charge by scrolling your niche's top-selling goods. Study your existing sales information, and utilize the tools to finetune your selling strategy.
Keep in mind that your AMZ price should not be too far off from your regular store prices. On the other hand, the listing might not rank well—or become suppressed completely—if your item can be bought at a far lower price in your shop or elsewhere on the web.
If you are a reseller, you must also master the Buy Box. This tiny piece of Amazon's real estate dictates who "wins" and gets the profits from an order. Buy Box champions may differ daily, if not hourly, to reward merchants with the best track records.
While the Buy Box eligibility is based on several factors (including proper account health and sufficient transaction volume), your pricing and total offer (e.g., fees and shipping time) will also come into play. You don't need to necessarily provide the lowest price, especially when you sell with the marketplace's FBA solution and offer Prime delivery. But you will still need to optimize pricing for the Buy Box.
Decide how you will fulfill your orders
You can use two methods to handle order fulfillment on AMZ:
FBM – Fulfilled by Merchant (FBM) – Sellers handle everything from inventory packaging and shipping to processing returns. 
FBA – Fulfillment by Amazon (FBA) – Sellers outsource client service and fulfillment to the marketplace. They are simply responsible for delivering their merchandise to AMZ fulfillment centers.
As stated earlier, FBA is almost a prerequisite for competing in the platform's most popular niches. That said, you may decide to take a hybrid approach and only utilize FBA for certain items.
Possibly the most significant advantage of FBA is that the program gives your goods a leg up in sales rankings by making items Prime-eligible. FBA provides highly competitive shipping costs to sweeten this deal even more, allowing merchants to save significantly more in delivery costs than with other third-party carriers and partners. Still, there are some drawbacks to be aware of. Merchants most recently stated that AMZ drastically reduced their FBA storage limits. 
Publish and start promoting your goods 
As soon as you complete the above steps, you are welcome to publish your product page to AMZ. Remember, the task is not done once you have clicked "Publish." You need to take steps to drive more traffic to the listings via channels like:
Amazon advertisements – Create PPC (pay-per-click) advertisements for your goods and target the main search terms your potential clients will be searching. Such sponsored advertisements appear as recommended items in search results and other product pages. Several types of Amazon PPC advertisements are available: Sponsored Brands, Sponsored Displays, and Sponsored Products.
Social media – Pick the right channels for your visitors and create a content strategy to increase awareness for your online business. Produce engaging content that gets your goods to life and drives clients to your online shop or AMZ product listings. Get in touch with social influencers who can advertise your goods using AMZ affiliate links, earning them a fee in return for conversions. 
Amazon's Choice – Merchants cannot buy or apply for such a sought-after badge. It is an algorithm-chosen "best option" specially developed to facilitate the client journey. To qualify, you must be Prime-eligible with competitive pricing and high-rated items that are available and ready to ship.
Coupons and promotions – Clients love the thrill of a bargain. Capture their attention on a crowded platform by delivering incentives such as free shipping, seasonal promotions, or discounts. Percentage discounts or promo codes are enticing and free to use, but they will only be visible on your product page. Coupon codes may be found in the SERP, but AMZ charges a commission for every coupon used. Ultimately, you will need to do the math to check if price promotions work for your profits.
Final Thoughts: How to Sell Your Stuff on Amazon?
For AMZ newbies, it is a tough task to start an online business. Nonetheless, the above recommendations will help you understand the entire process of the eCommerce business. If you're stuck in your sales, you may incorporate some of these tips to enhance your profit margins. Now, it is time for you to go ahead.
The best news is that operating on AMZ is easier than ever with all the great services sellers have at their disposal. SellerSonar can help put your product listing monitoring on auto-pilot and improve your performance in the marketplace. Sign up for a free 29-day trial and benefit from the service.