As September bids us farewell, SellerSonar wraps up the month with a bundle of updates designed to enhance user experience and streamline alert management. These improvements aimed to give sellers more control and efficiency in monitoring their Amazon listings. Let's dive into the key updates that marked this month.
Tailored Email Alerts

Now, you have the option to choose which products, brands, stores, or marketplaces you want to receive email alerts for. You can even specify up to three different email addresses and divide products between them. 
Let's say you are a seller who operates in the USA and Italy and have two managers, each for a separate Amazon Marketplace. With this update, you can set up one email address to receive notifications only from the American store and the other for the Italian one.
To set it up, go to the Settings page and proceed to Notifications. 
Once you add email addresses and verify them, feel free to set up critical notifications. Pick which of the alerts you wish to get in real-time by clicking on +.
Spot Critical Notifications Instantly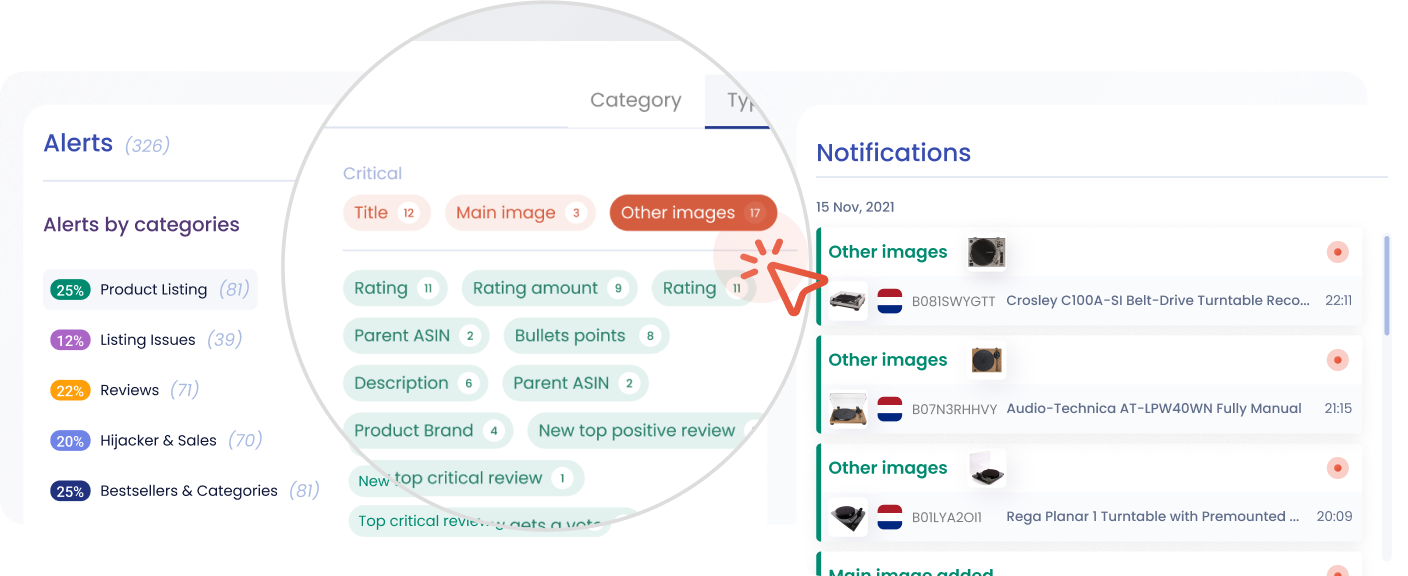 Critical notifications are now unmissable, highlighted in vibrant red on your dashboard. This ensures you can swiftly identify and address urgent matters.
September's updates are all about elevating your notifications experience. Take a moment to log in to your account, explore the improvements, and see how they can benefit your Amazon business.
And if you have any questions or need further assistance, don't hesitate to book a demo with our experts. Here's to a successful October ahead!